This manicure was a total surprise. I didn't expect it to turn out this way, and I definitely didn't expect to like it so much!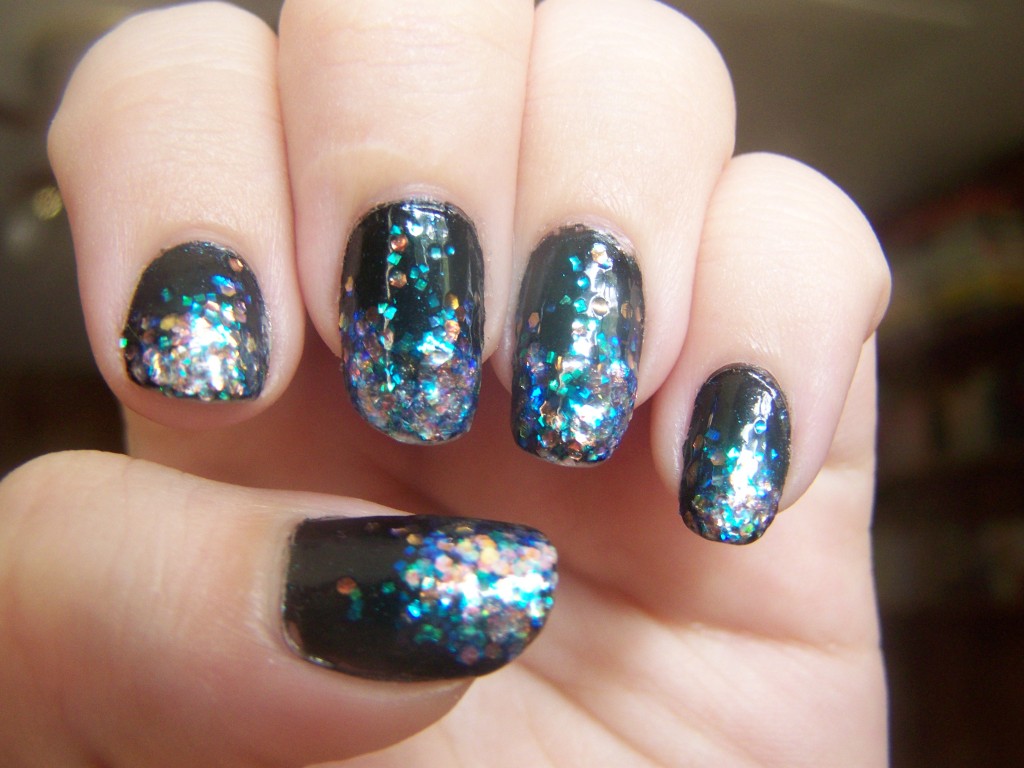 I don't know if it's been obvious, but I've been using a lot of warm colors in my manicures. It's summer; I'm wearing a lot of warm neutral makeup shades to achieve a natural sun-kissed look, and wanted to get the same effect on my nails. I chose the glitter, Revlon's Heavenly, because in the bottle, it's warm and iridescent. When paired with the black, I got a completely different look, and I couldn't be happier with it. The colors in the glitter are much more visible, as well as the different shapes and sizes. I almost feel as if I've judged this glitter polish unfairly.
Here's a picture of a cat my friend drew on my dusty record player. I should clean my stuff.