Manicure Monday is here again! I kind of can't believe how fun my manicure is today. It's adorable and obnoxious, but I think it's a great combo, if I may say so. For this look, I used American Apparel's Neon Violet with Blue-Eyed Girl Lacquer's Self-Satisfied, along with Seche Vite top coat and Ciaté's Mattenificent matte top coat.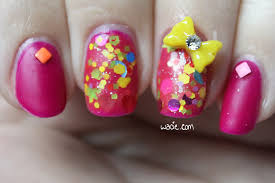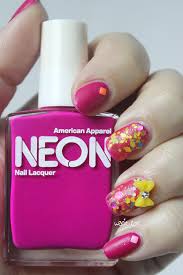 So I've swatched a bunch of American Apparel neon polishes, and I have to say, they're some of the best I've ever used. They have great coverage and they don't require a white base for their neon-ness. The only downside is that they're not always 3-free; this one contains formaldehyde. It's a great polish, though. I love the color, brightness, and product formula. When I picked this for Manicure Monday, I knew I needed something equally as fun and bright to balance it out.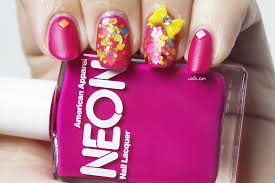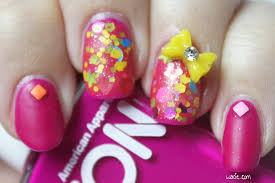 Self-Satisfied is one of my most-used glitter toppers. I've used it in three different manicures now and it's about half-empty. It looks fantastic over everything, though I love it best over bright colors, especially orange. I love to pair complementary colors, so I knew this would be best for the Neon Violet. Not all of the colors in the glitter work well over the base; it's hard to see the red hearts and dark pink hexes, but I still like the match. I really love the way this turned out.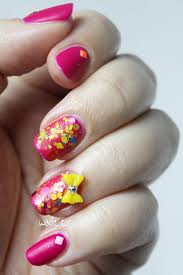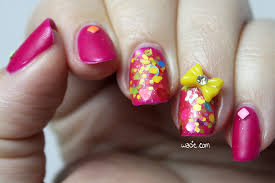 The only real downer to this manicure is the matte top coat. I've used Ciaté's Mattenificent matte coat a couple times now, and I don't know if it's user error or not, but it kind of sucks. I mean, it does a great job being matte; look at how velvety the color is. What's not cool, though, is how it splits. It makes these lines like crackle polish. Also, for some unknown reason, it created these white marks on my nails. Look at my pinky nail. Where did those come from? There was no white polish used in this manicure, so why there are there white spots? I actually had white brush strokes on my thumb. Here's the kicker: the super glue I used to secure the studs left a bit of shine, so I put down another coat of Mattenificent; the white spots and lines went away. Seriously? They didn't all go away, obviously, but the unsightly white brush strokes on my thumb are gone, as well as some other marks on other fingers. I am just so confused. At least the mani looks fine, that's what counts! Here are some outdoor photos, taken in direct sunlight: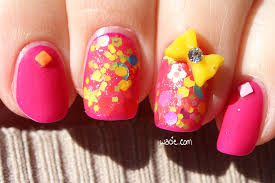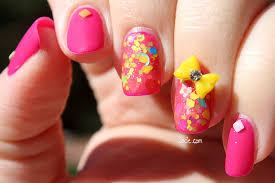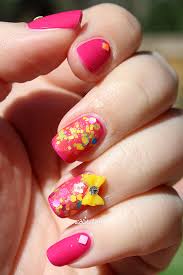 American Apparel doesn't seem to sell nail polish anymore, at least not on their website, because I couldn't find it there. Blue-Eyed Girl Lacquer has discontinued Self-Satisfied; other BEGL polishes are available in their shop. Ciaté is available at Sephora. My bow charm is from Claire's, and I forget where my studs are from. Sorry.
I bought these polishes myself.