This might be kind of a departure from what I've been doing with my nails lately. It's been a really long time since I had a solid color without any embellishments, and I'll look at them and think "Hey, dots" or "I should try those decals" and then I tell myself to stop because they're fine.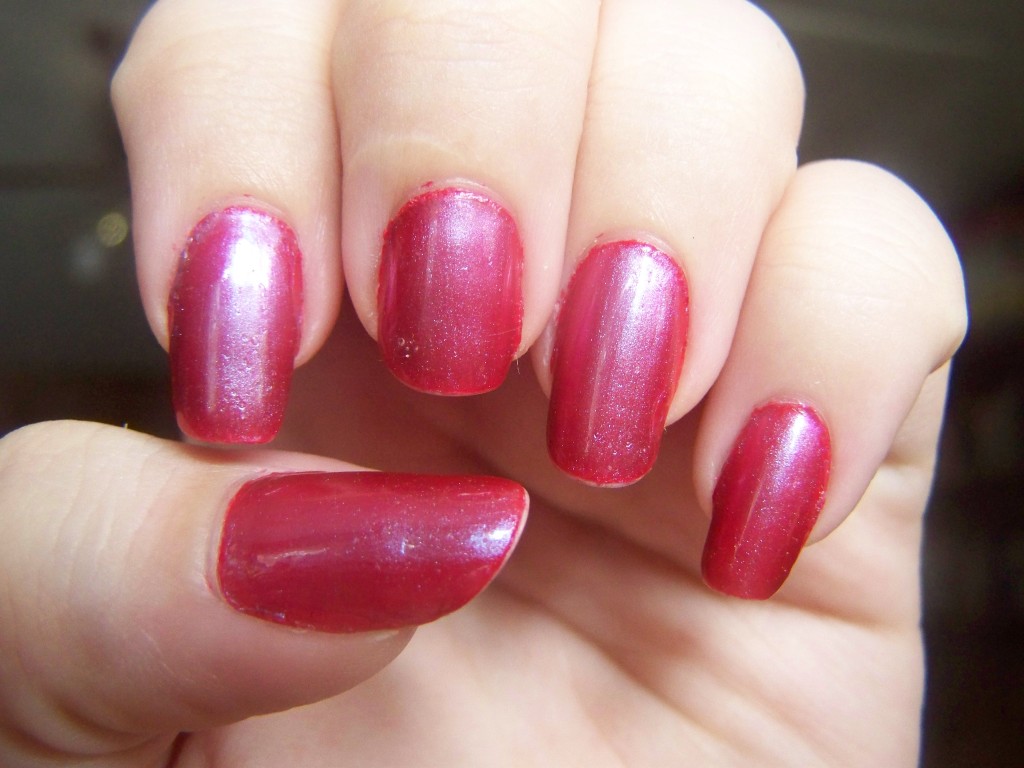 This is actually two colors, a semi-opaque red with a really tiny shimmer, and a rosy duochrome layered over it. At certain angles or lighting conditions, it shines pink, blue or lilac. On its own, it's an odd color, but it is beautiful over this red.
Having red nails always reminds me of being in Rhode Island with my mother and my grandparents. My mother's cousin, I think it was, was a nail tech and gave us manicures at least once. Actually, now that I think back on it, this was one of my earliest experiences with nail art. At some point, she gave us a manicure set, one complete with polishes, tools, fillers and fortifiers. I remember most of the colors being sheer, pretty neutrals, except for a bold red. That's the one I went for, and even though I remember thinking that red was old and busted (blue polish was the new hotness and that was all I cared about wearing), I loved the way it looked on me. It was noticeable, attention-getting, it spoke volumes from my small nails and short fingers. Ever since then, there's always been something about red nails that I can't get enough of.
The more things change, the more they stay the same.