I'm really excited to bring you this week's Swatch Sunday! Different Dimension's Orion Nebula is a polish I've been dying to try since I got it, and today's the day I finally got around to it. I'm wearing three coats of Orion Nebula with one coat of Ciate's Speed Coat Pro top coat.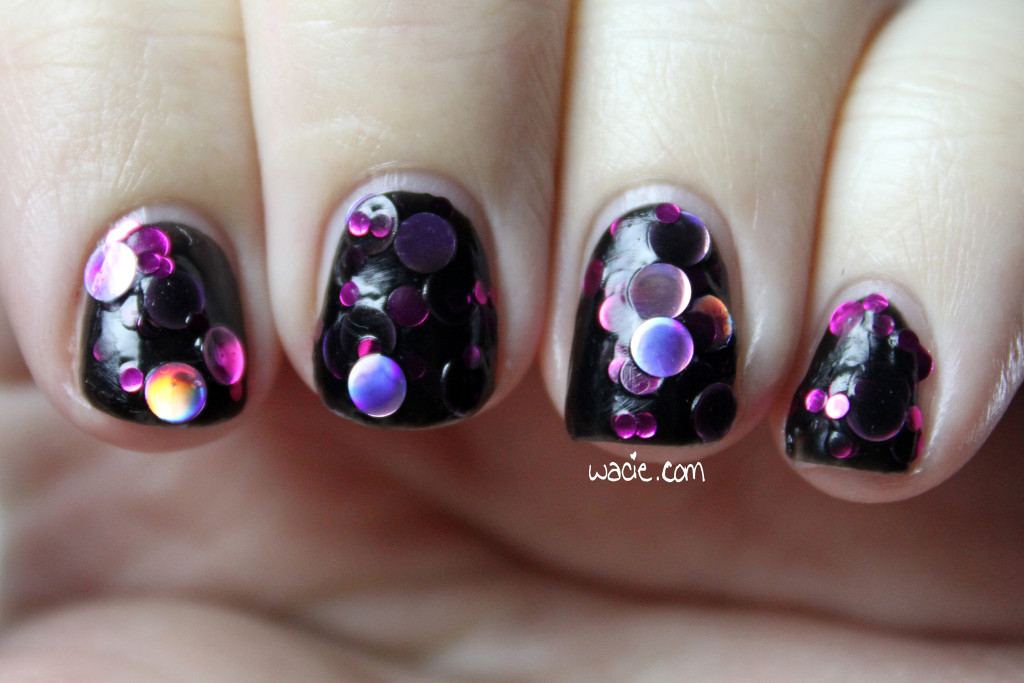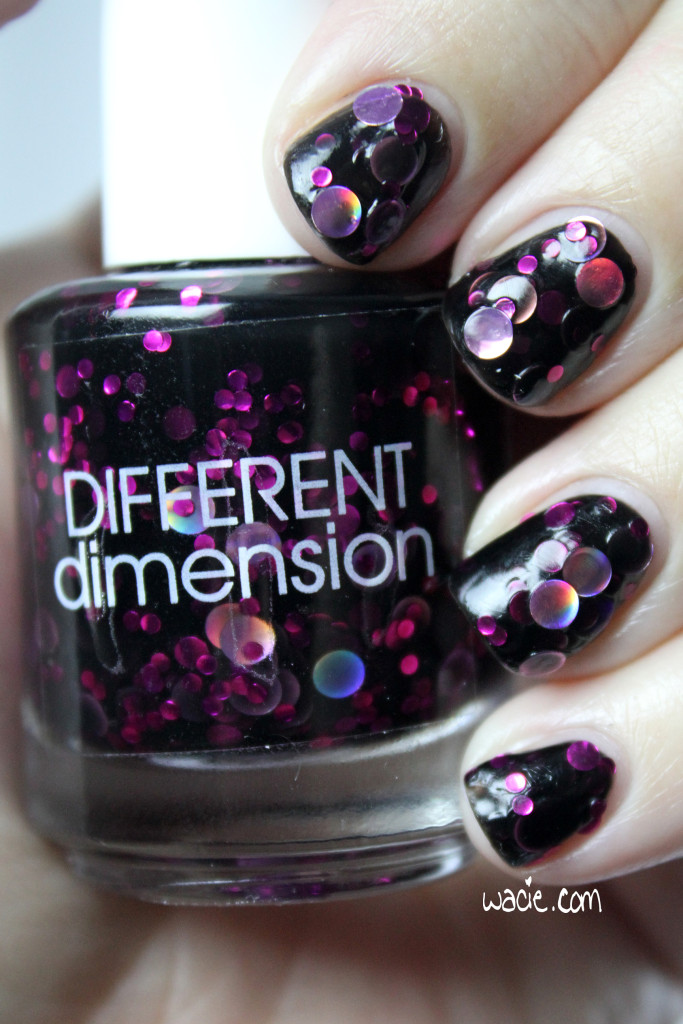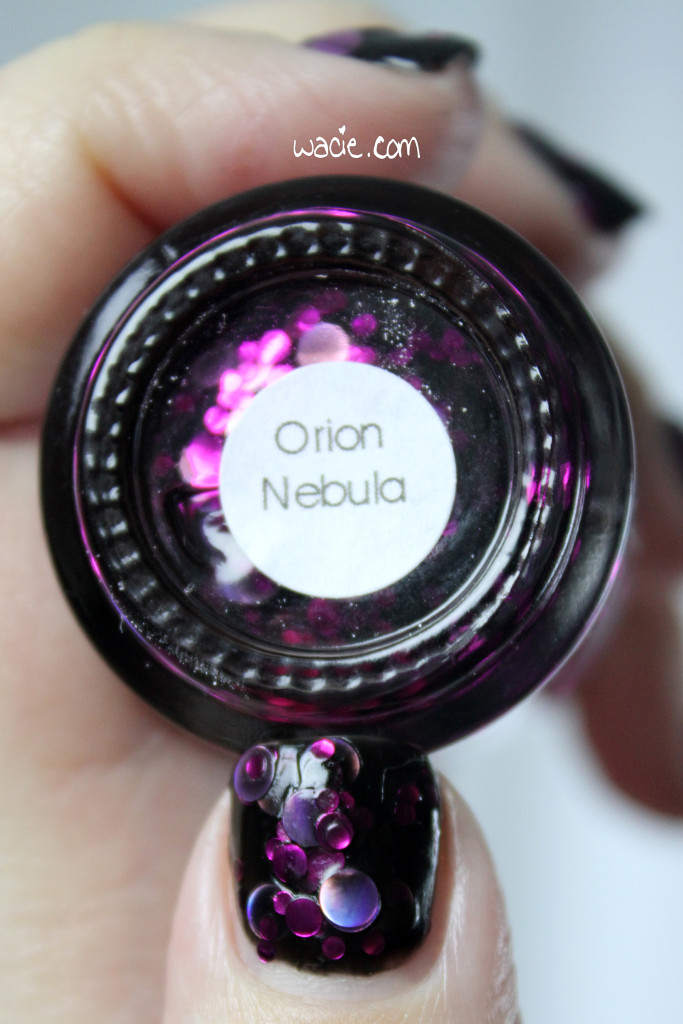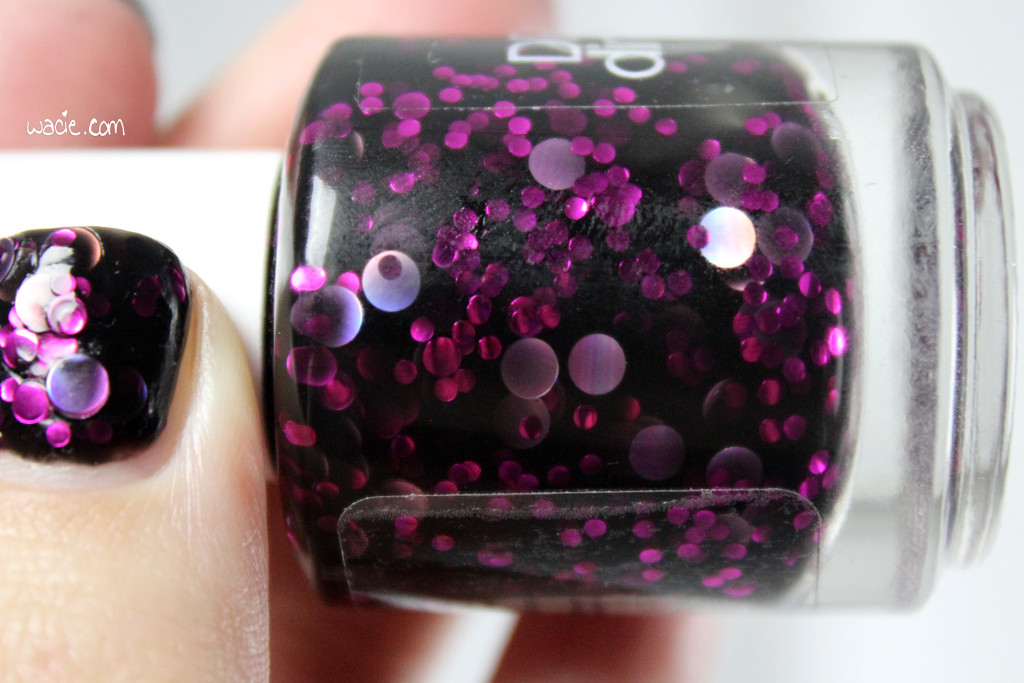 Orion Nebula is a black jelly with metallic hot pink dot glitters in various sizes and large holographic pink dots. It is absolutely laden with these glitters. I had no trouble getting them out of the bottle or applying to the nail. As it is a jelly, the first coat does go on a bit thin, but evens out on the second coat. Considering this and the glitter content, I probably didn't need the third coat. Drying times were good, and it dries with a glossy finish; top coat was definitely necessary to smooth down the huge glitters, as well as to bring out even more shine.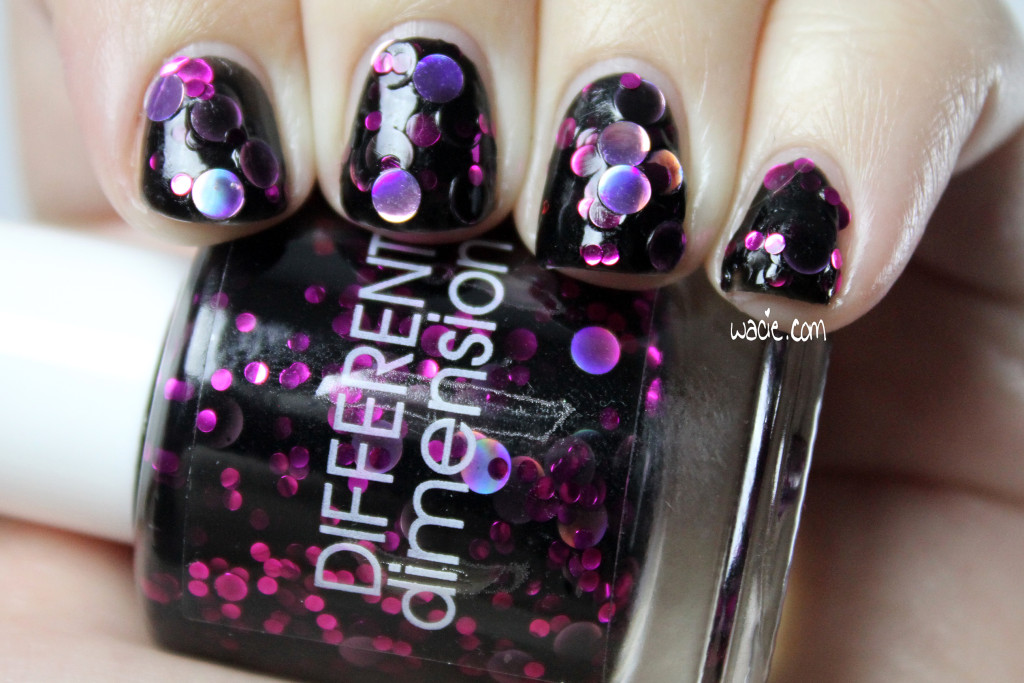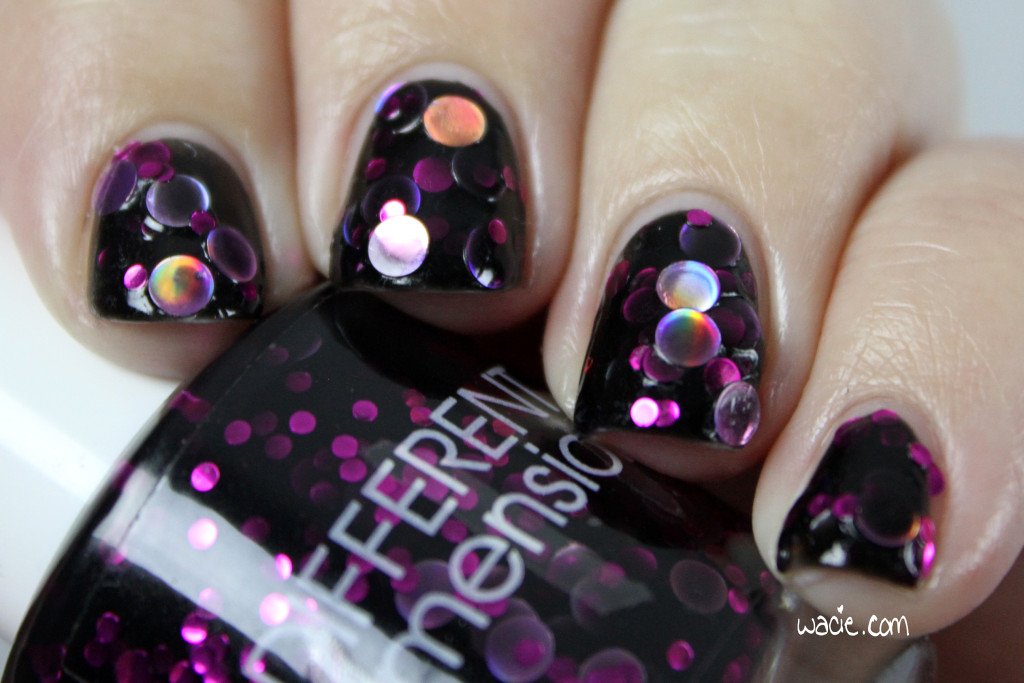 This polish is so much fun to wear, I can't even tell you. I love this look. The big glitters catch so much light, and the smaller ones add just enough shine to keep it from looking bare. I seriously can't stop looking at my nails, and I squeed a little looking through the photos. It's deep and mysterious, but also full of shine and color. I love this and I never want to take it off, but I have to because I actually lost a few of the big glitters washing dishes. Pretty sure this is an issue in my application and no cause for alarm; Speed Coat Pro wasn't made with these ginormous glitters in mind and didn't really stand up to them.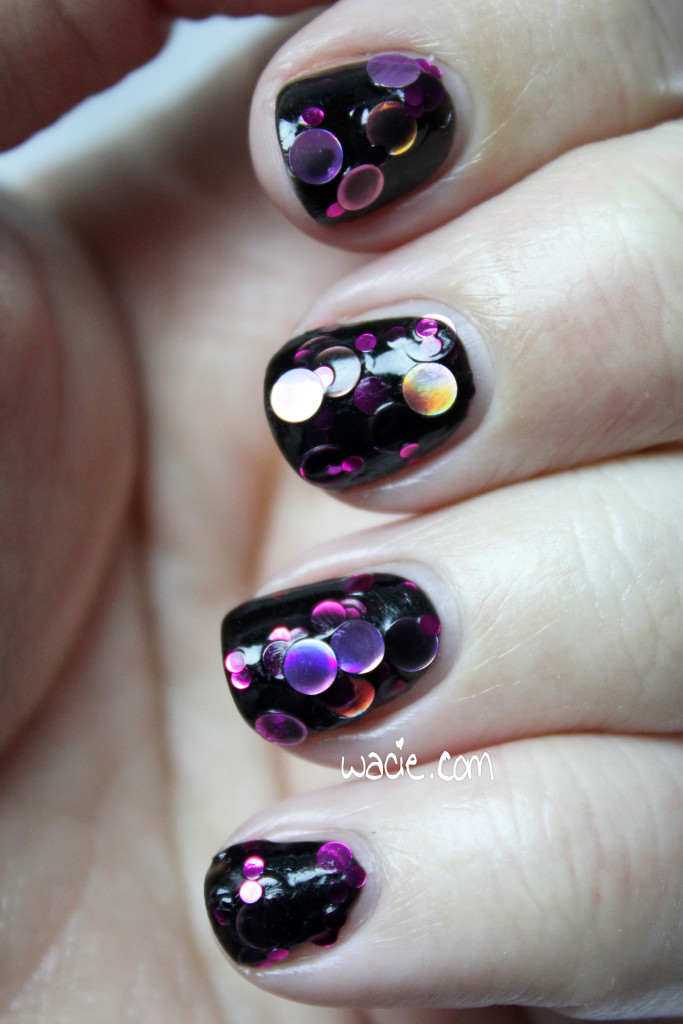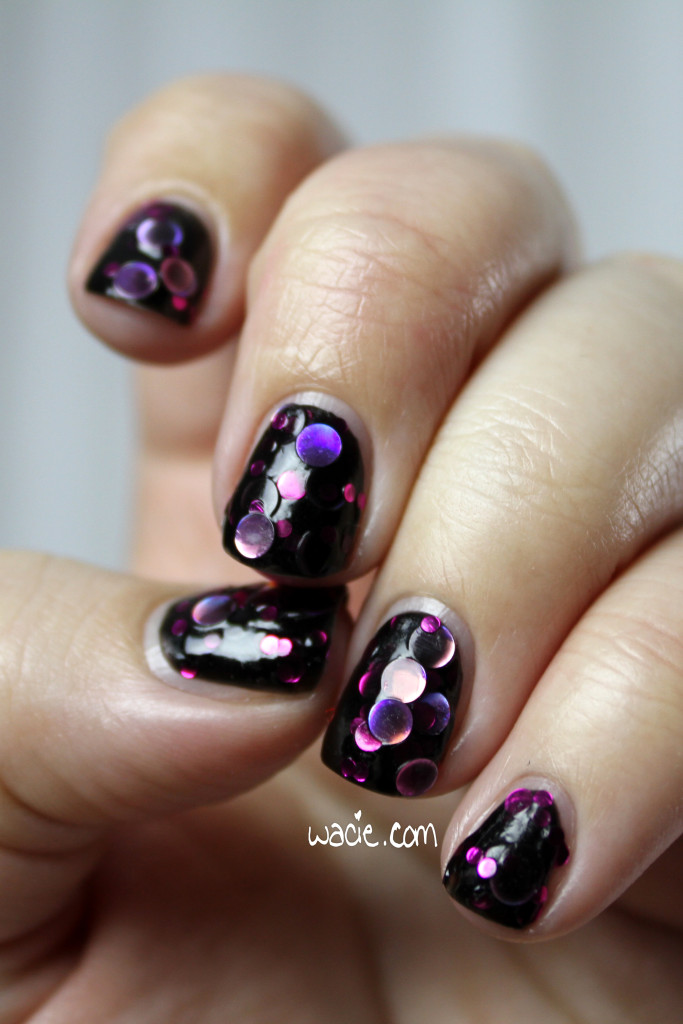 Orion Nebula is available from the Different Dimension shop. How nice is it to finally see something on this blog that you can actually still buy? I definitely want you to get this.
I bought this polish myself.