Happy Saturday! This week we're looking at another selection from Blue-Eyed Girl Lacquer's 2014 What Wouldn't I Do? collection. This is Amas Veritas Spell; I'm wearing three coats with one coat of Seche Vite top coat.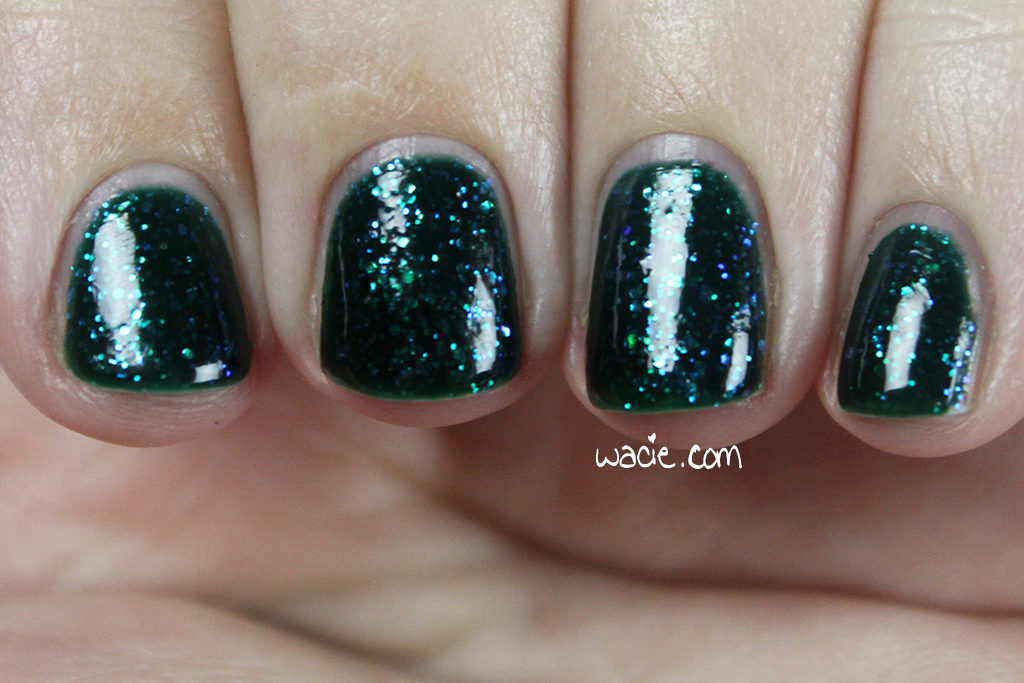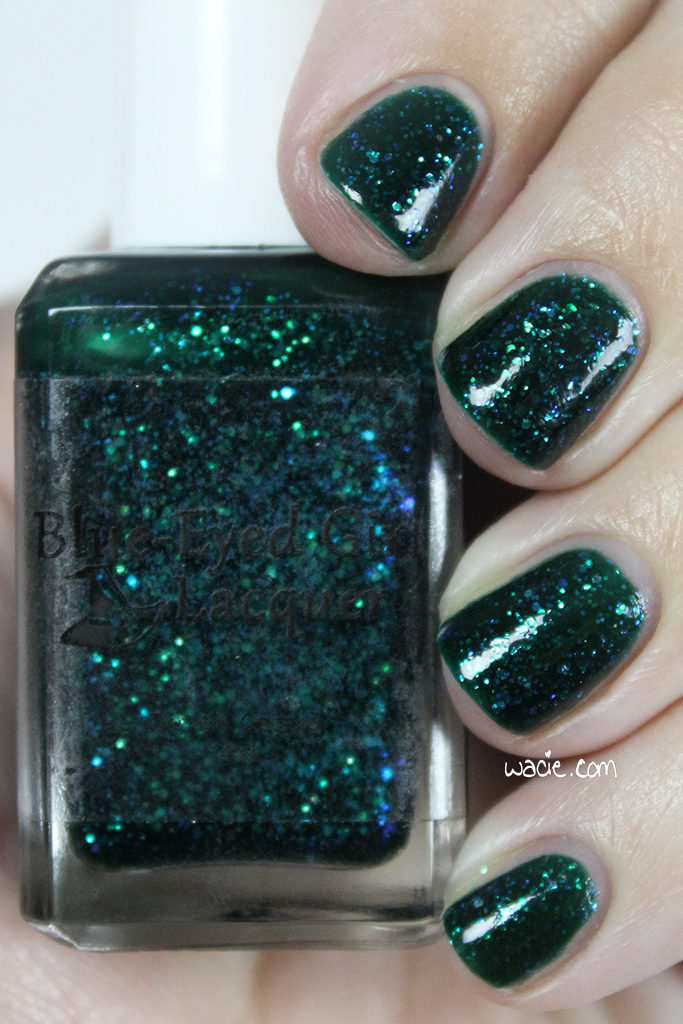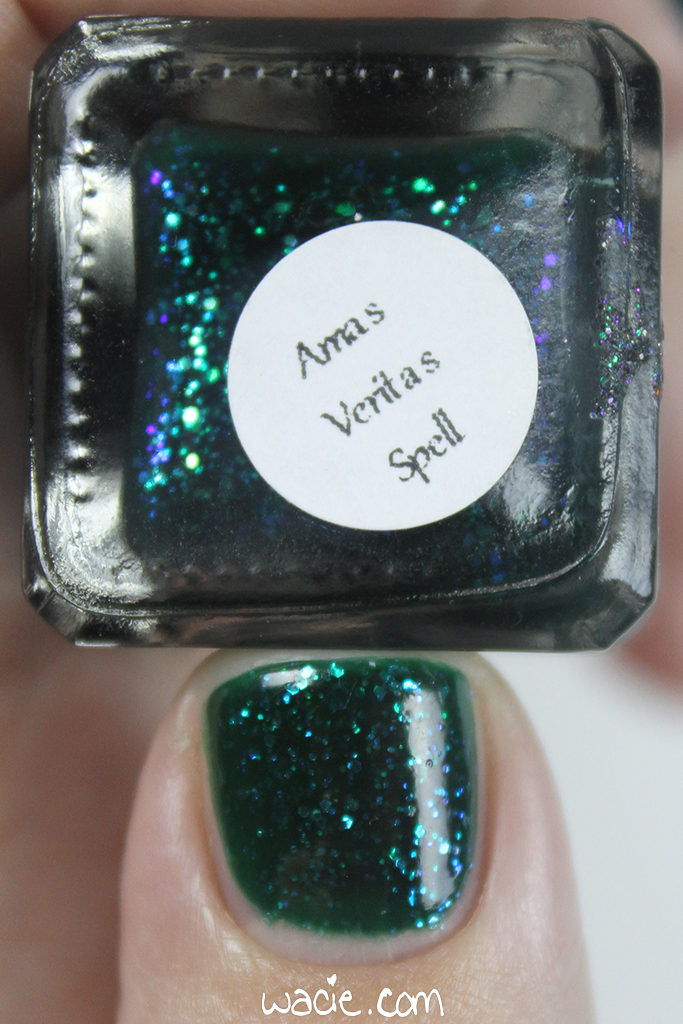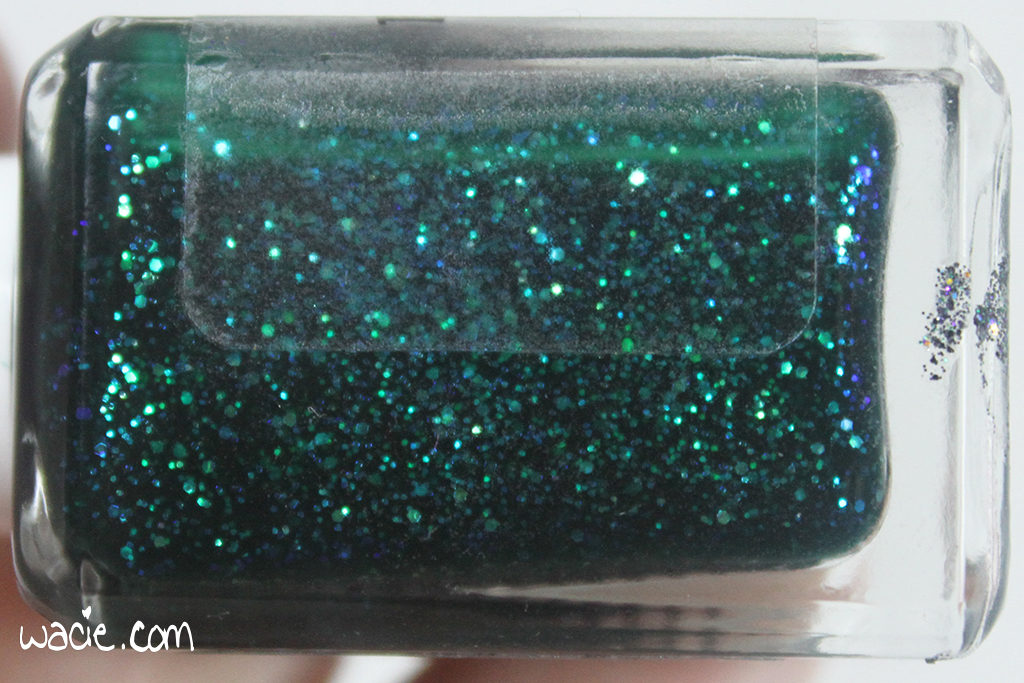 Amas Veritas Spell is an emerald jelly with green-to-blue shifting iridescent glitters. Application with this polish was very easy; the first coat of this polish had great color and coverage, and it just got better with additional coats. Indoors, the jelly seems dark enough to be opaque; though the glitter does shine nicely through, it's a bit muted. The full jelly depth is visible outdoors in full sun; see photos. The shift occurs in any lighting conditions, through brighter ones return a better shift. The polish dries quickly and with a smooth satin finish; I used top coat for shine and to emphasize the glitter.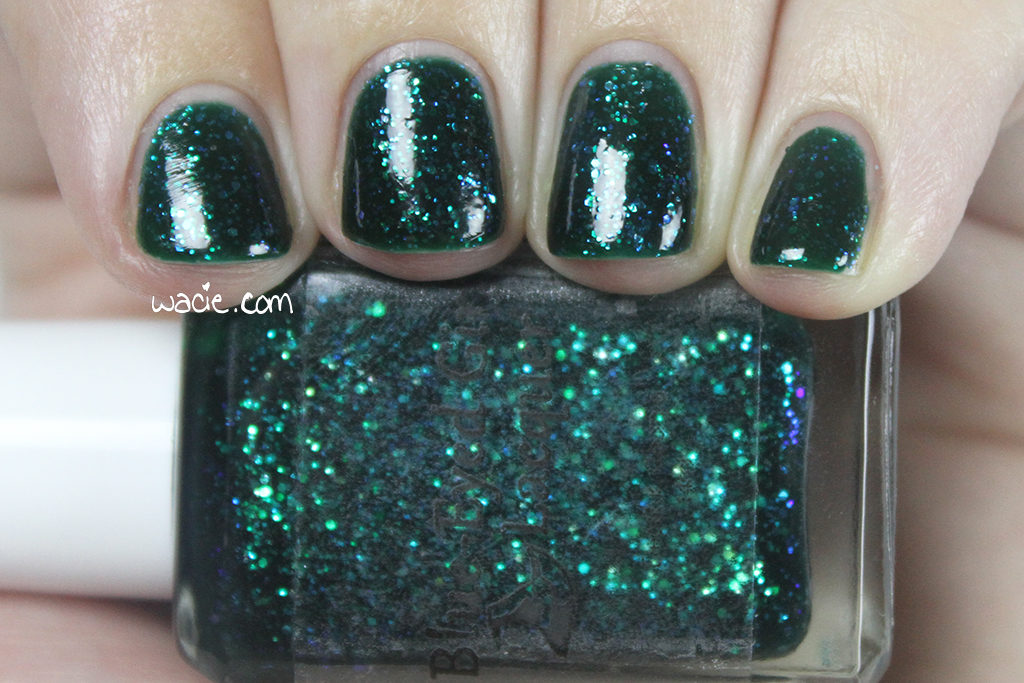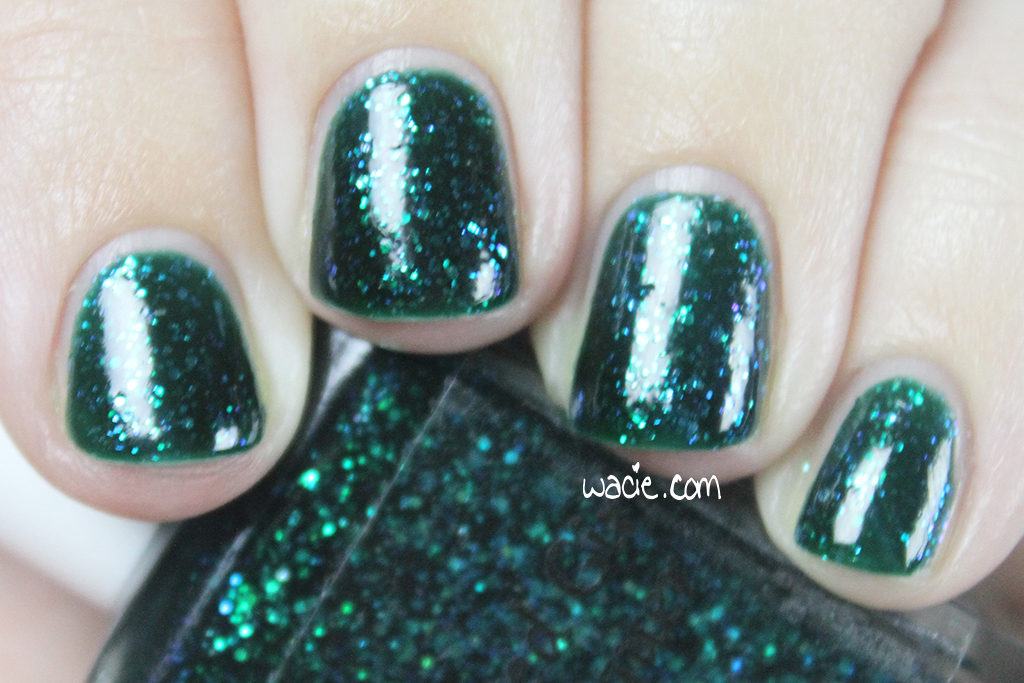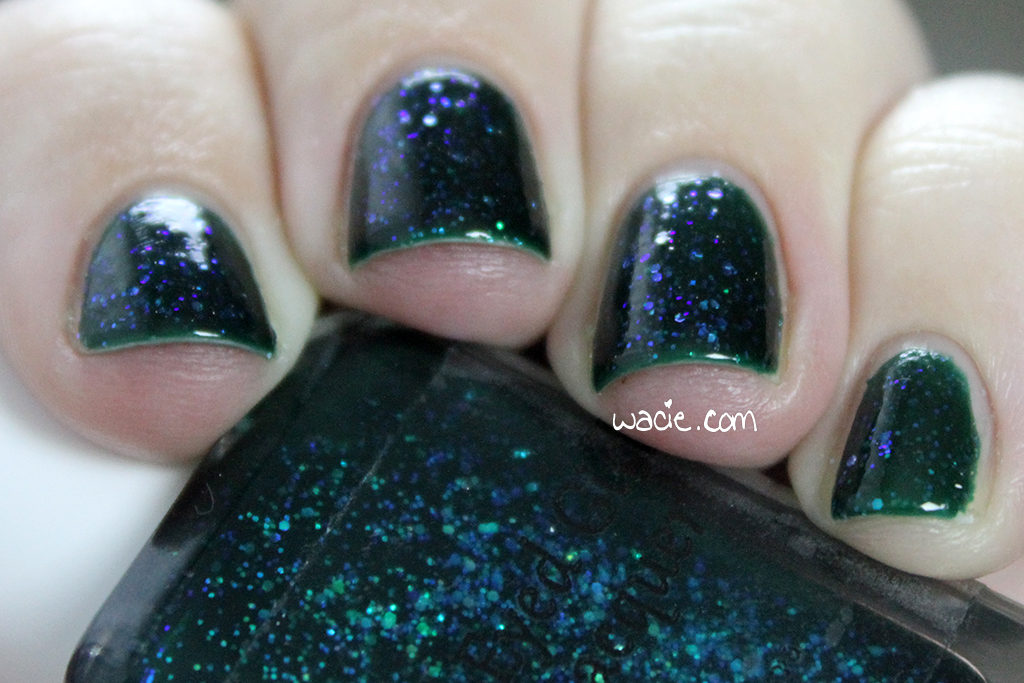 I think I have to say this polish is my favorite from the collection. It doesn't look like much in the bottle, but on the nail, it's unexpectedly stunning. The jelly, though translucent, is still deep and rich. The glitter sparkles beautifully, and the color shift is bonus, really. There's so much dimension and depth and sparkle, it's kind of hard to take it all in and really appreciate it. My camera struggled a bit with that, as you can see. I don't feel like I did this polish justice at all.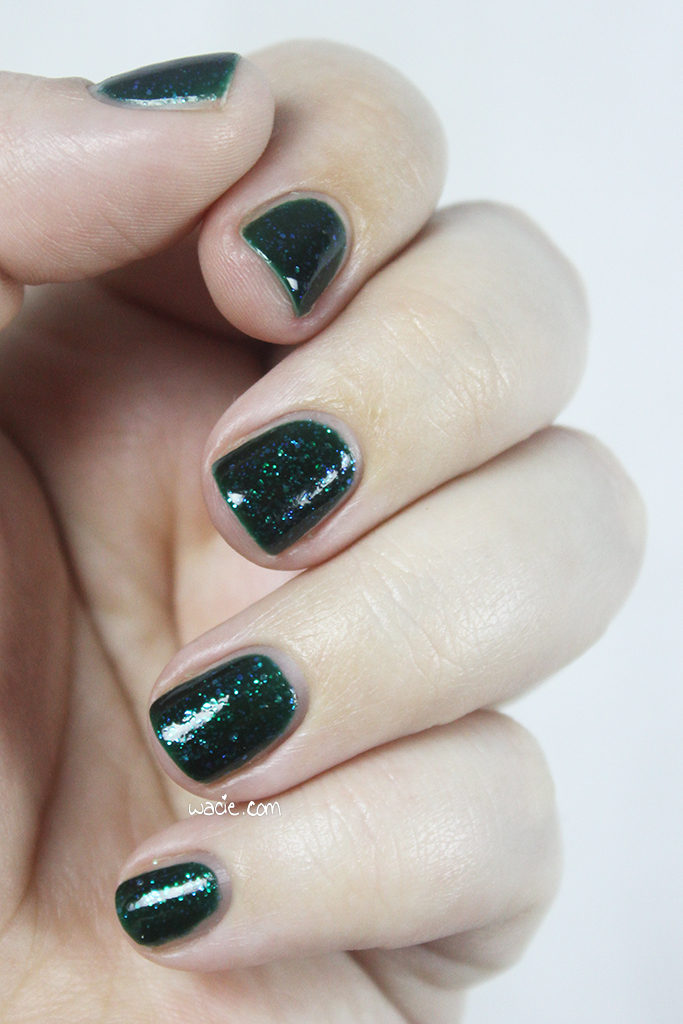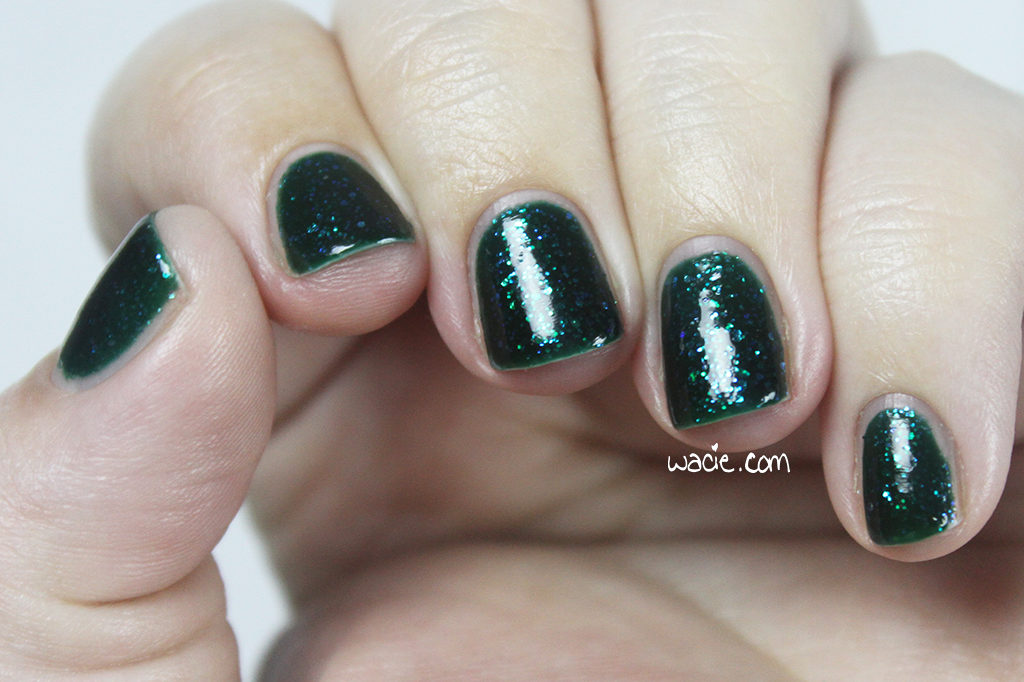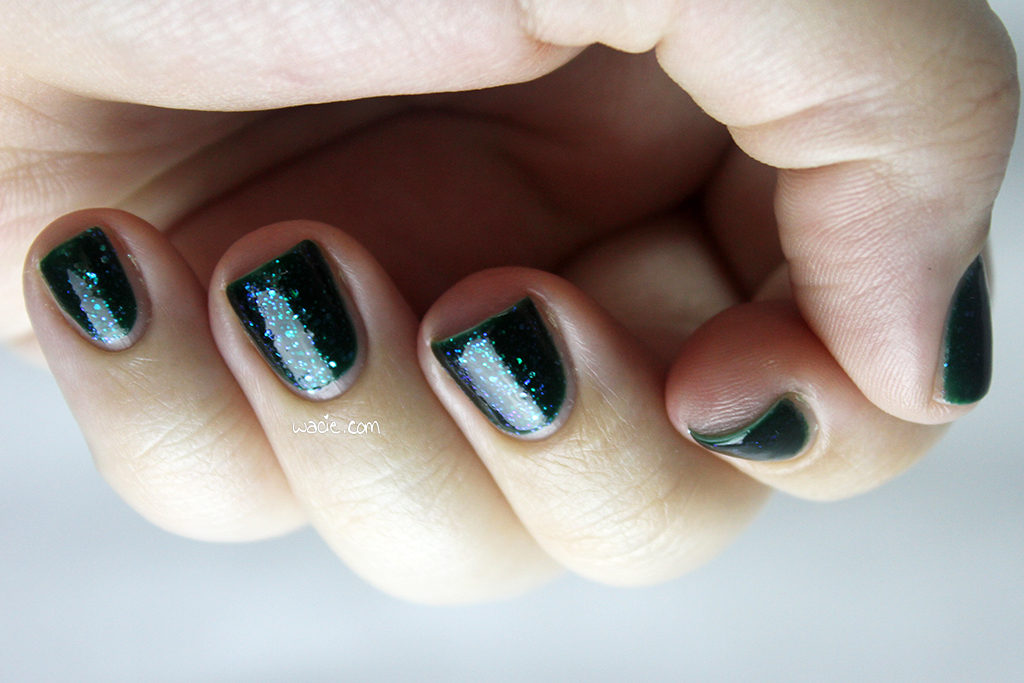 In the sunlight, you can really see the jelly depth and glitter definition a bit better. I think the shift occurs better in sunlight, but it looks great nevertheless.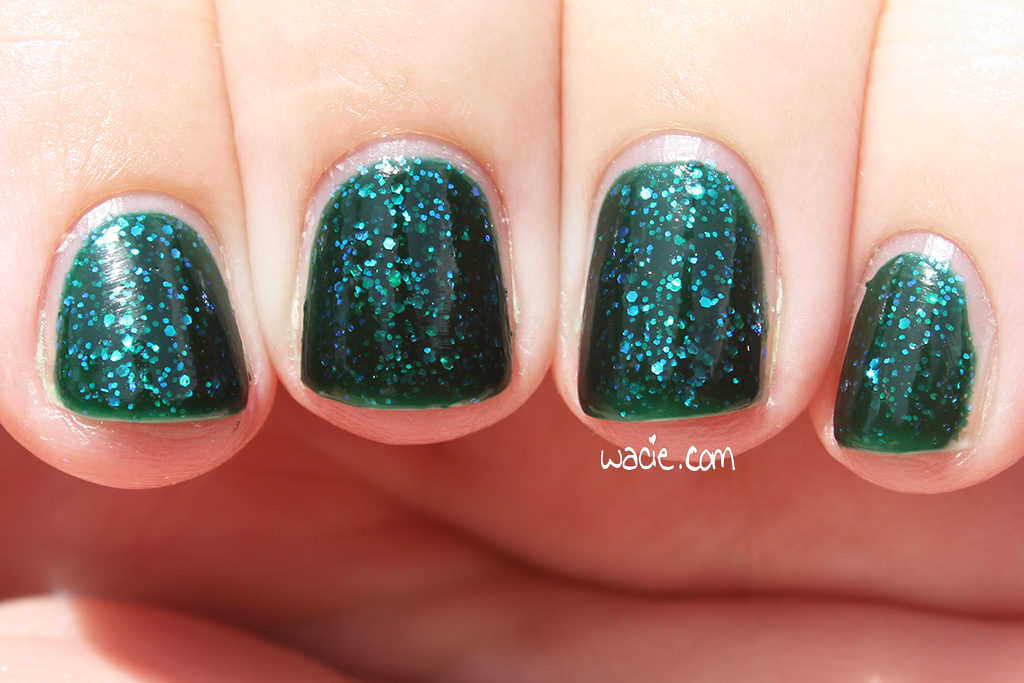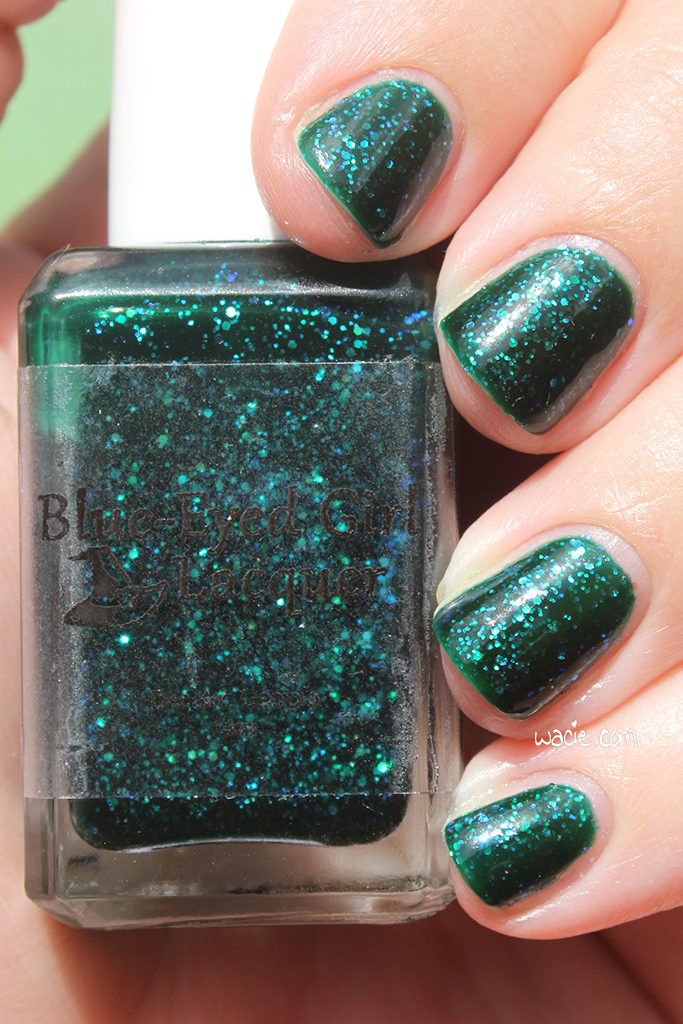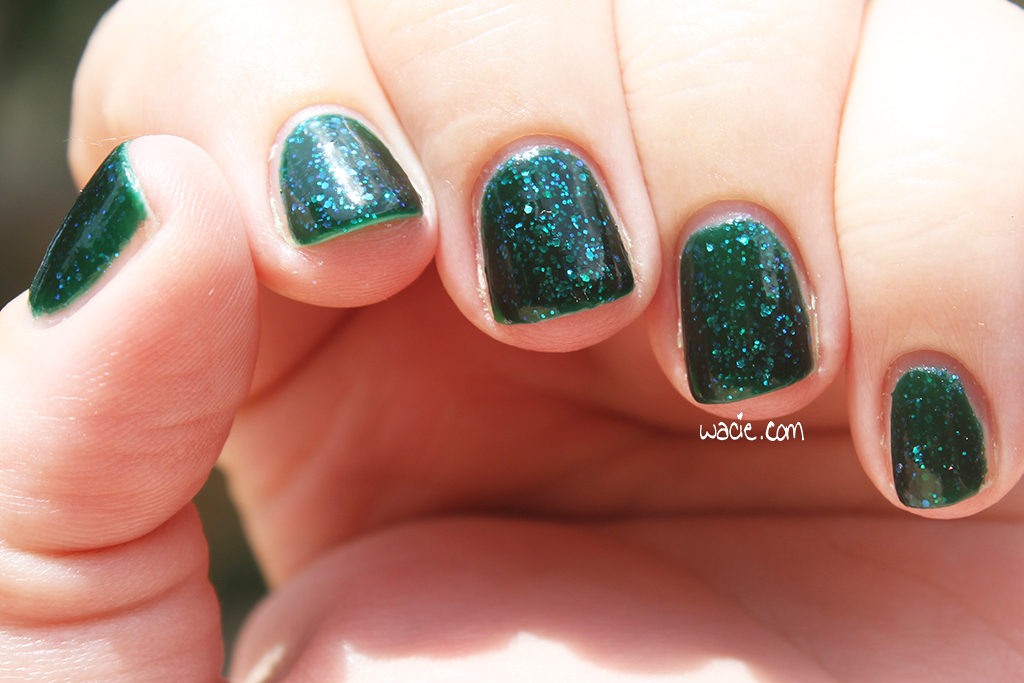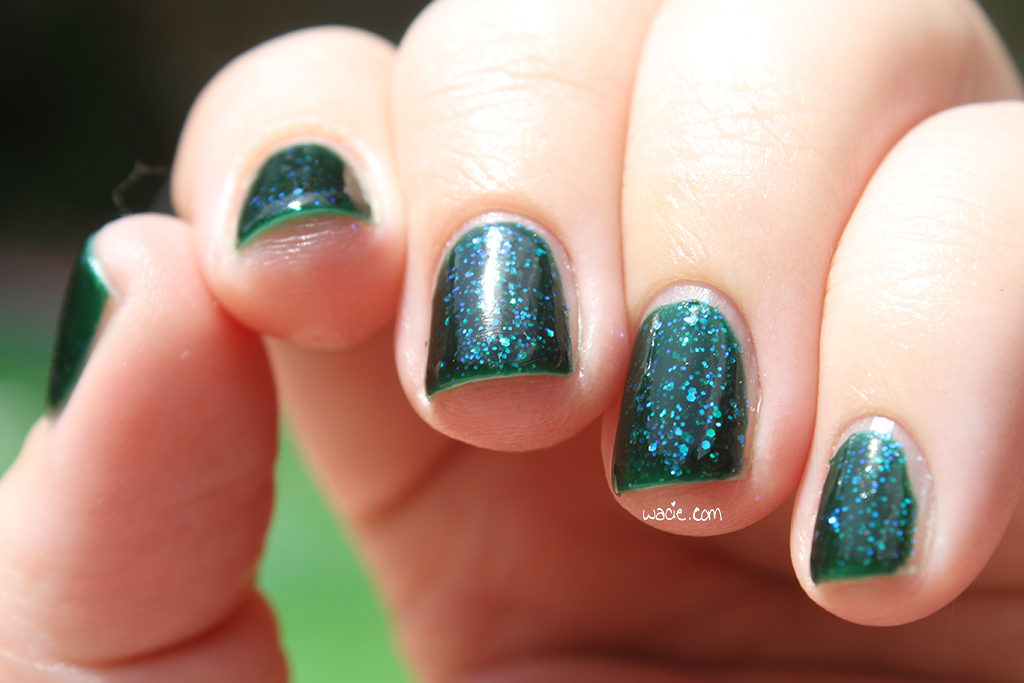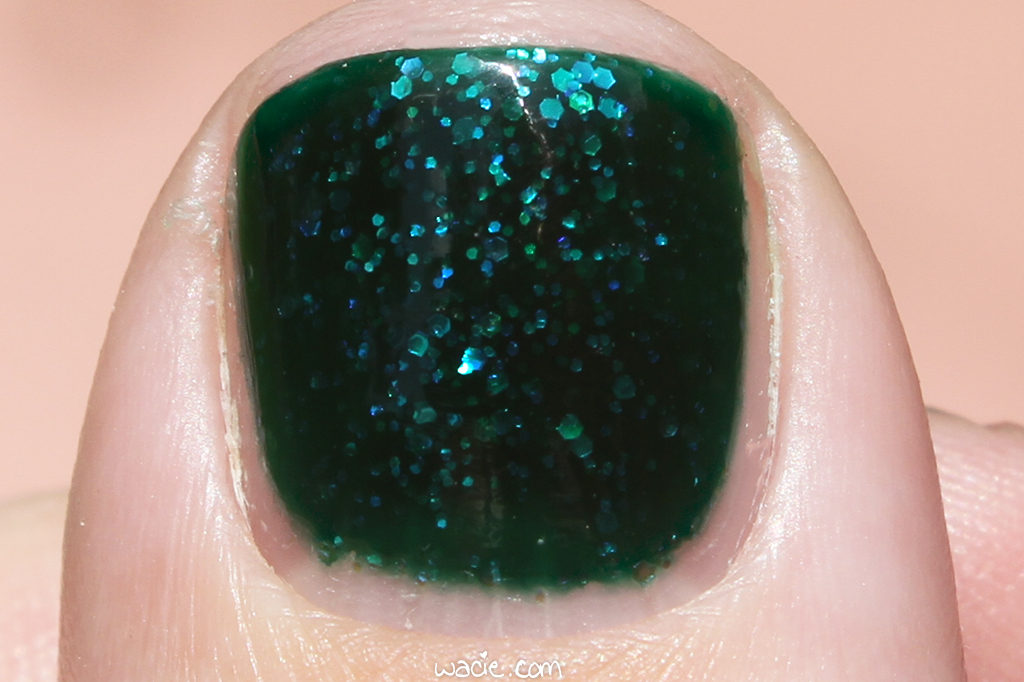 Amas Veritas Spell is currently discontinued by Blue-Eyed Girl Lacquer; other BEGL polishes are available in their online shop.
I bought this polish myself.