It's Manicure Monday again! It's Halloween, but I'm kind of glad to have the Halloween manis behind me. Lavender doesn't scream (heh) Halloween, and I'm cool with it. For this look, I used LA Colors's Bliss (lavender) and China Glaze's Full Spectrum (microglitter).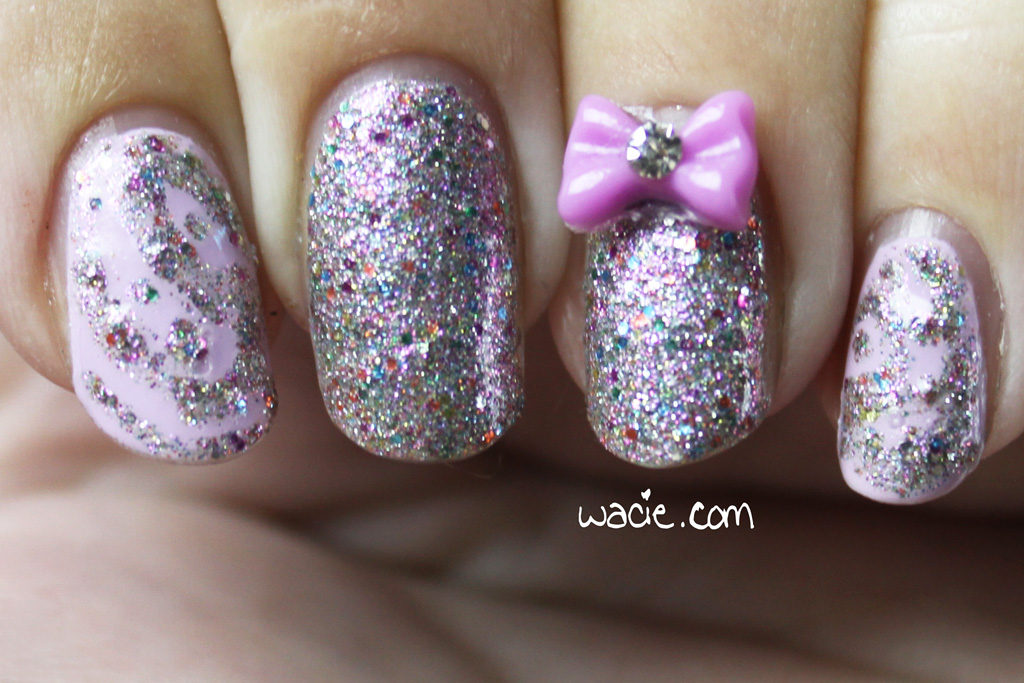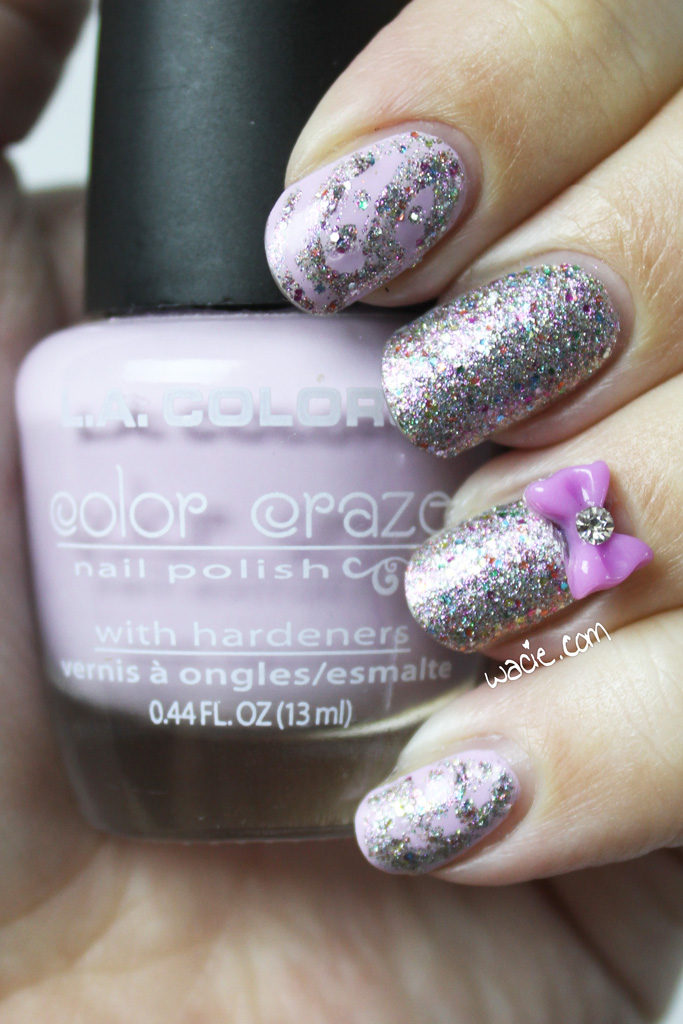 When I paired these two polishes together, I was originally just going to use Full Spectrum as accent nails and leave the Bliss nails alone. I love Bliss on its own, and I love cremes, but my recent sort-of resolution to do more nail art inspired me to do the glitter swirls. For these, I just dipped a thin nail art brush in Full Spectrum, did a wiggly thing on the nail with it, and then more wiggly things in the leftover spaces. I put dots to fill up whatever space was left. The design is a bit clearer on the thumb nail than the others, but it's still cool on the others. This was a mani where I could totally shut out the perfectionist and just be happy with however it turned out.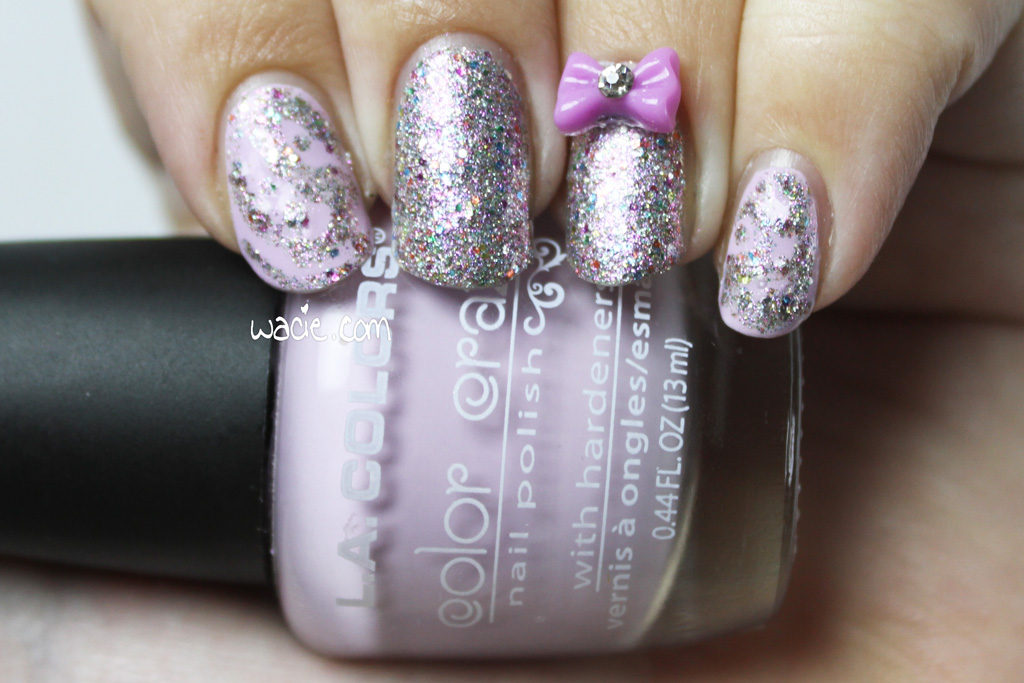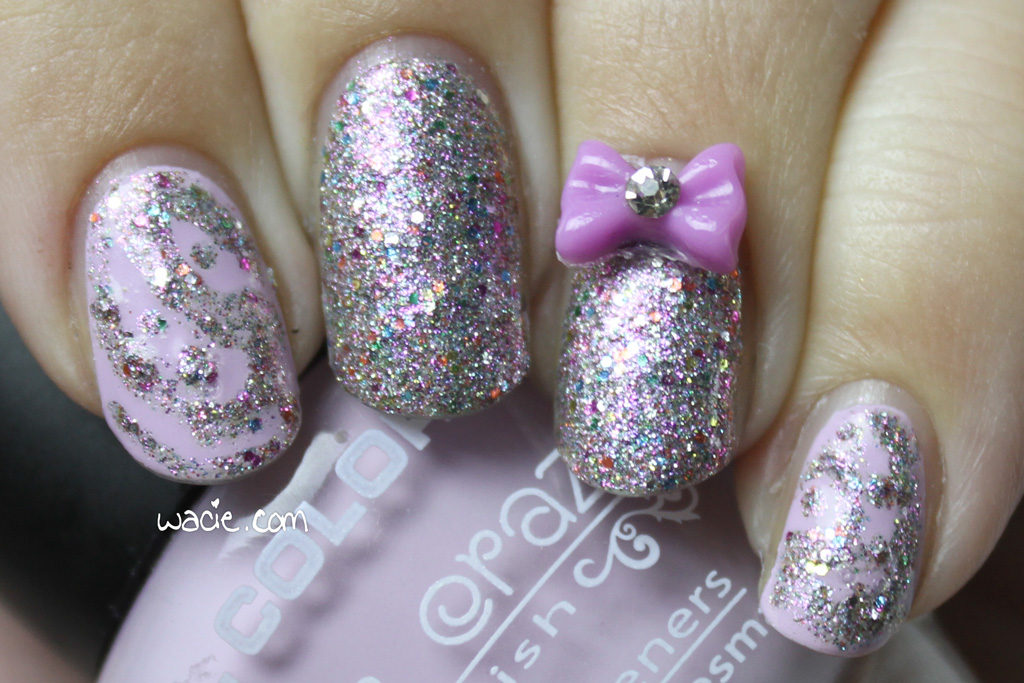 I kind of wish I was wearing Full Spectrum on its own. There is so much going on with this microglitter; though it looks silver primarily, there are fine glitters in many colors, as well as an allover purple shimmer. It's just beautiful. I've had this in my collection a long time, and I'm glad I'm finally using it. There are blue and green versions of this polish, and I can't remember if I have them or not, but I need them if I do. This is super beautiful.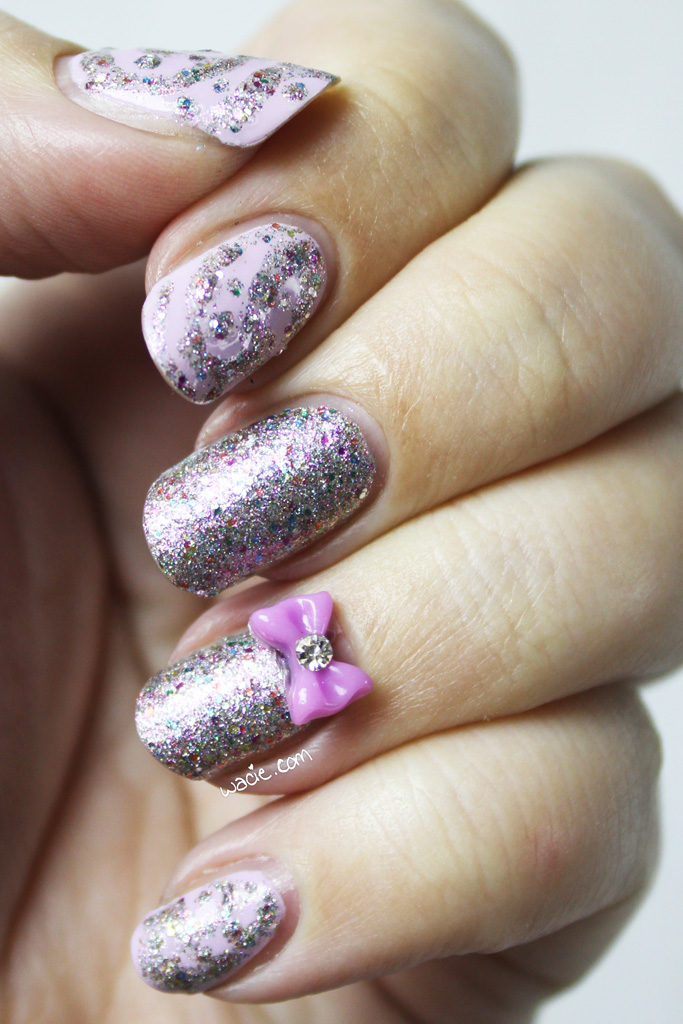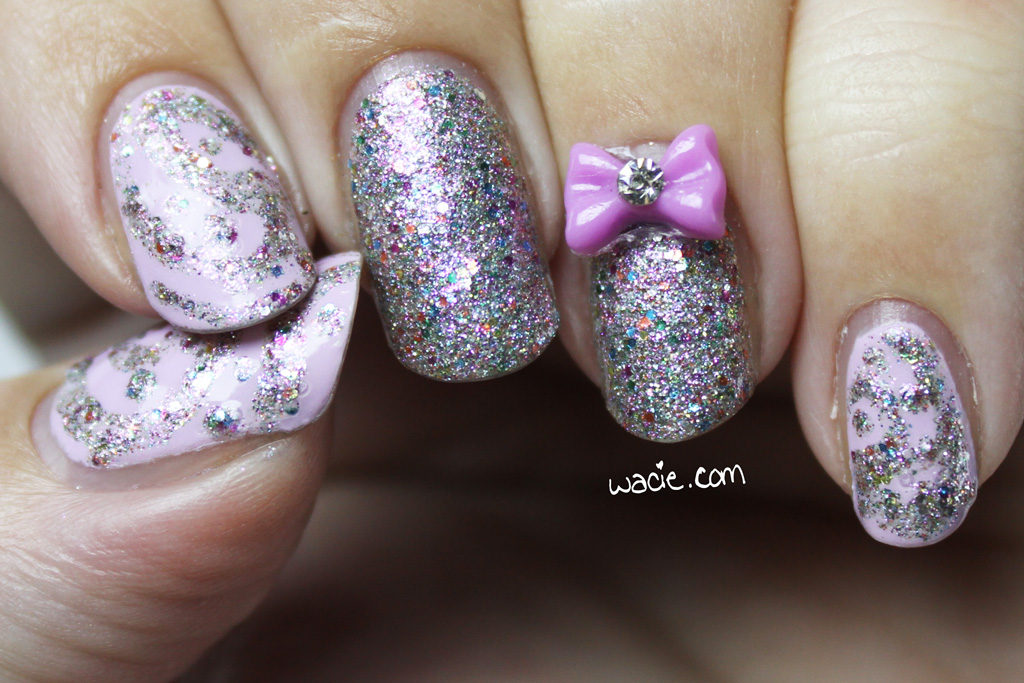 In the sunlight, the glitter takes off. The colors are brighter and much easier to detect. These photos were taken in direct sunlight.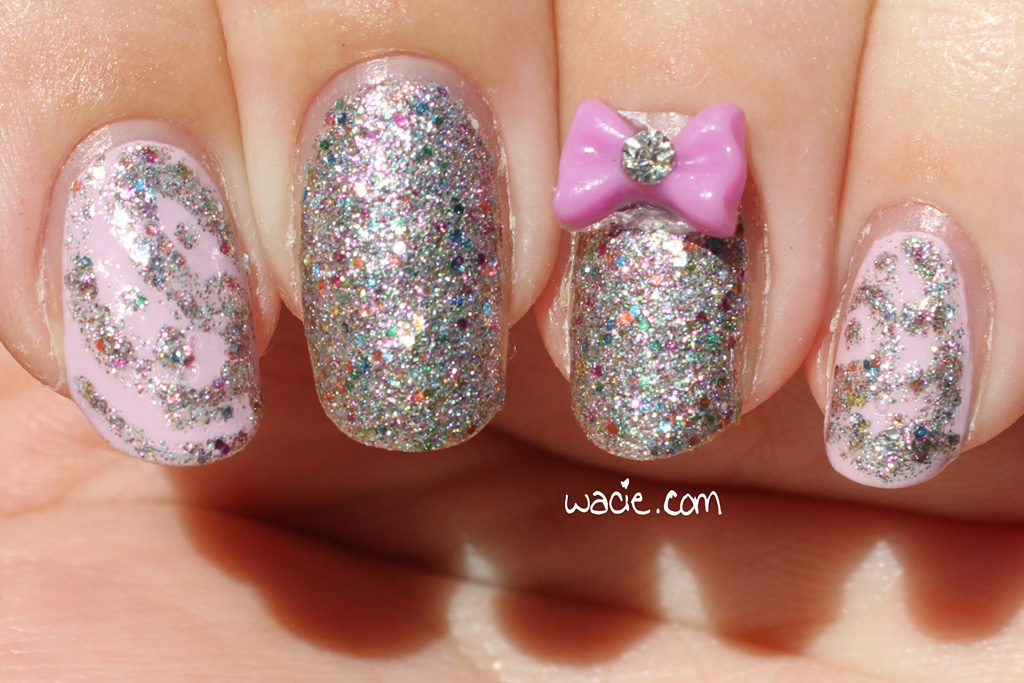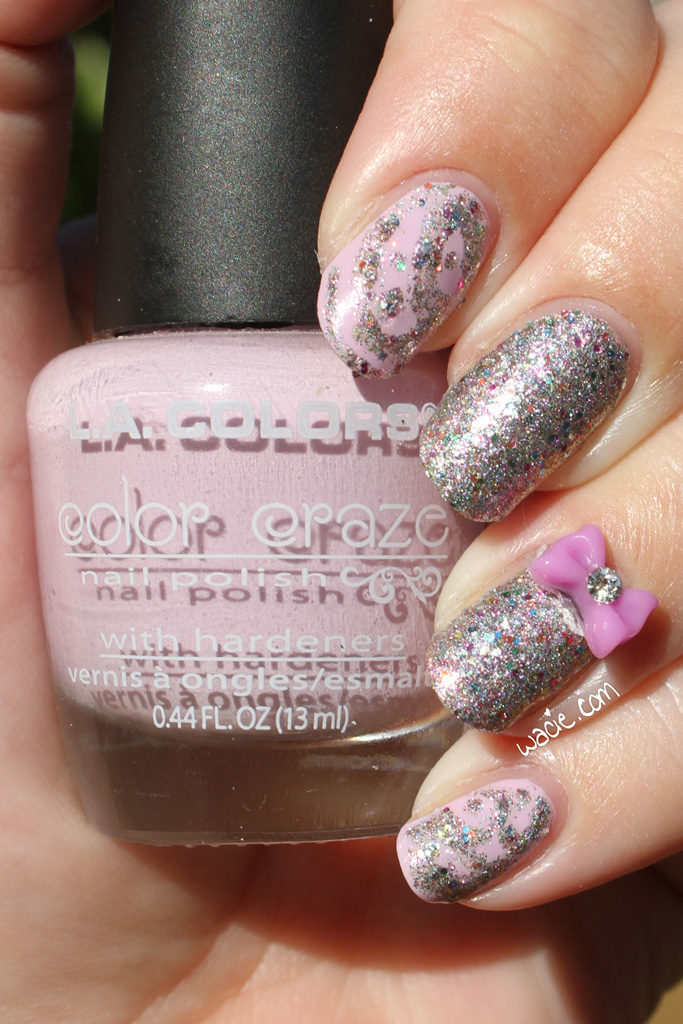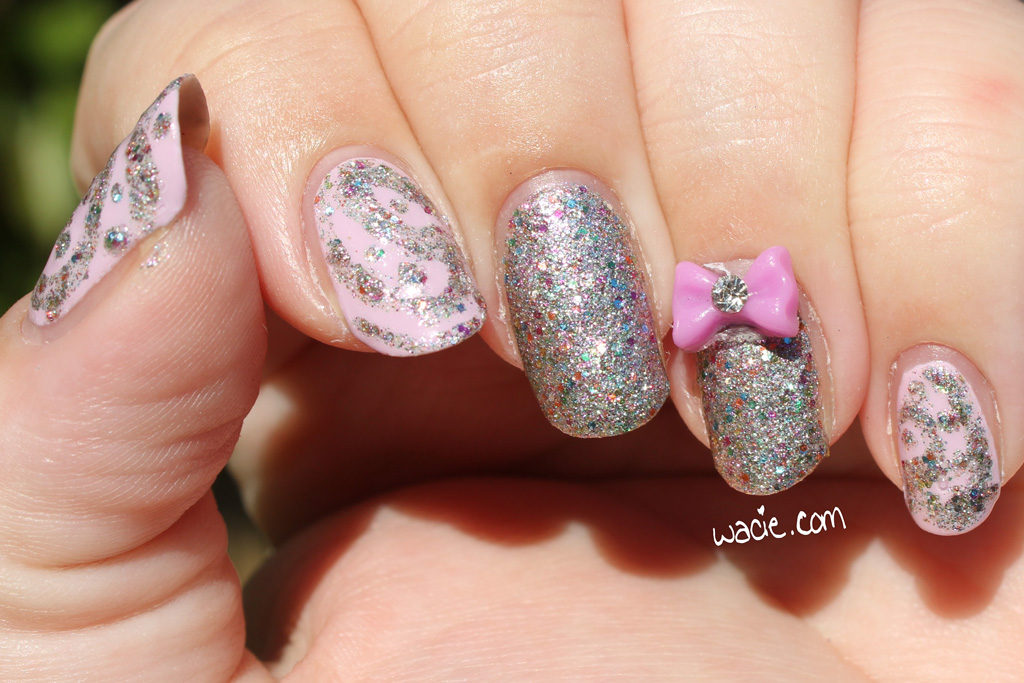 LA Colors and China Glaze are sold in stores nationwide. My bow charm is from Claire's.
I bought these polishes myself.