Welcome back, reader! Even though I'm swatching a lot of new stuff from The Indie Shop Atlanta, I still have some swatches in the slush pile waiting to be published, and this is one of them. This is Finger Paints's Psychedelic Hue; I'm wearing one coat over Sally Hansen's Grey Area (gray), Deborah Lippmann's She Bop (pink), and Zoya's Chantal (nude), as well as a coat of Seche Vite top coat.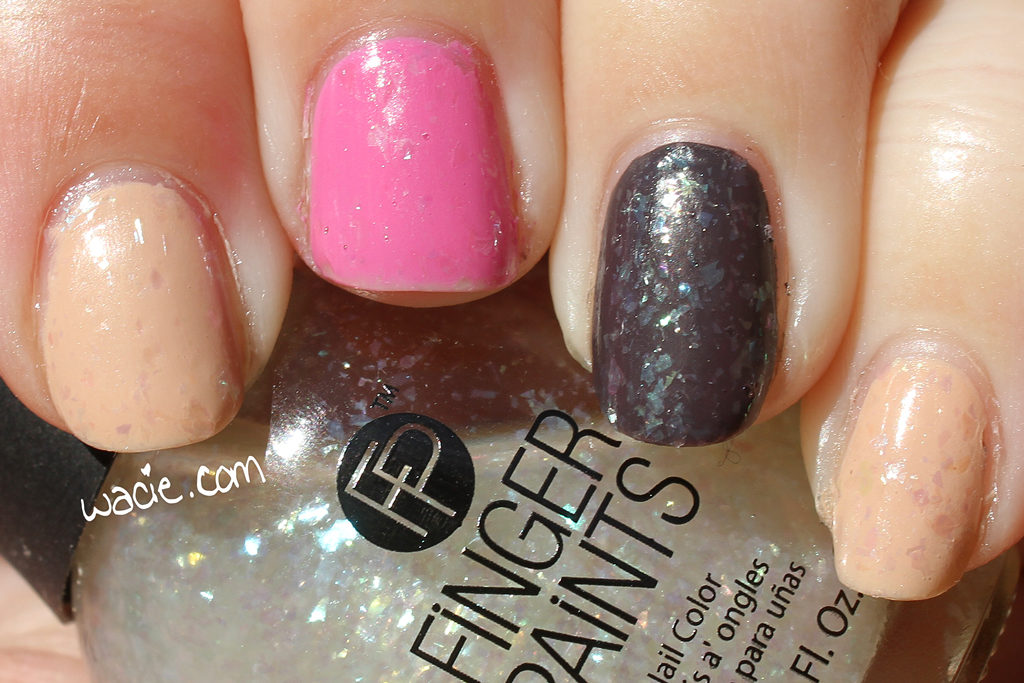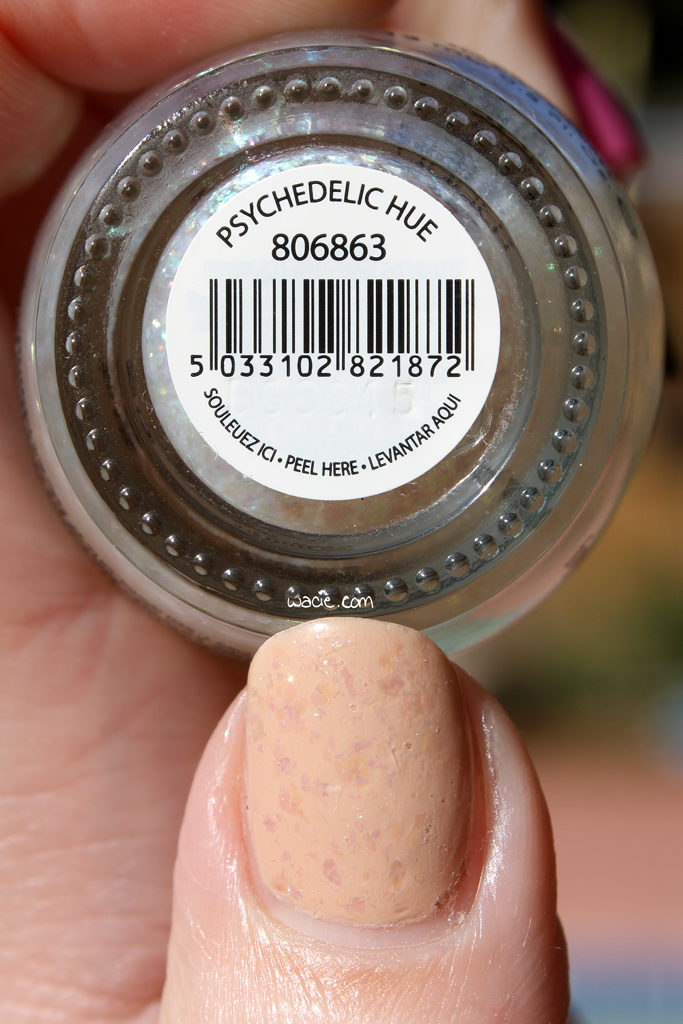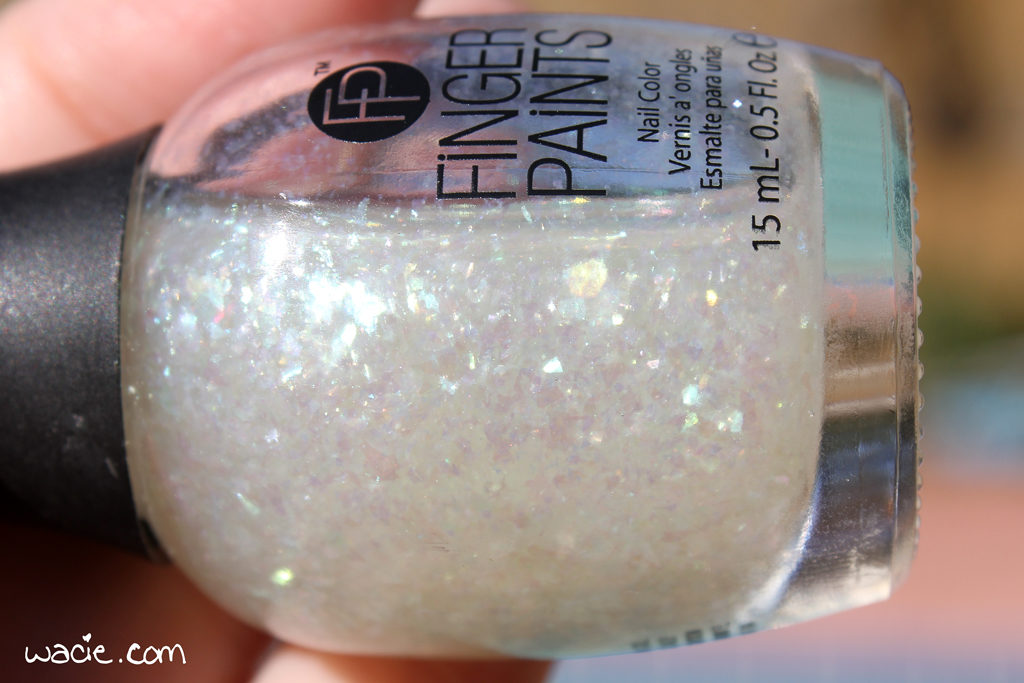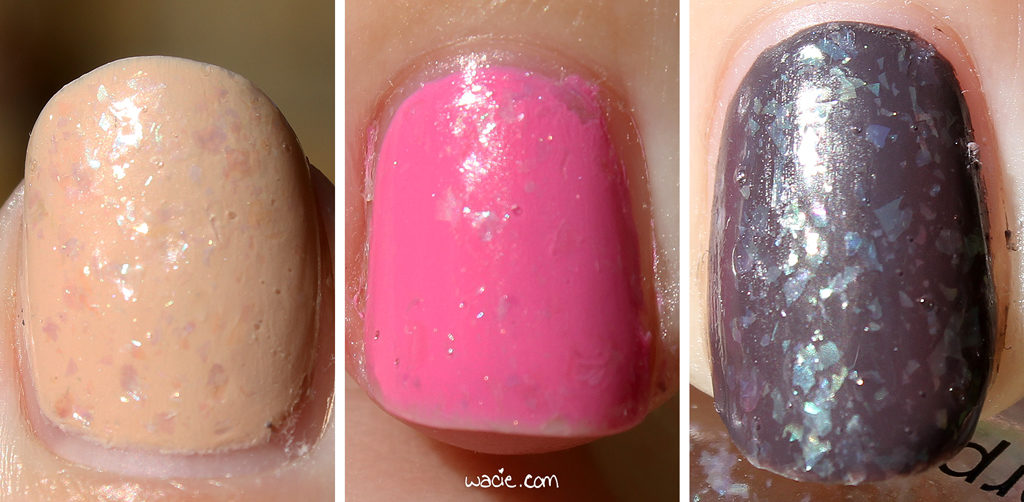 Psychedelic Hue is a clear-based flakie topper with green-to-blue shifting flakies. Application was good; the flakies distribute very easily over the nail when brushing it on. The product consistency is on the thin side, but the flakies suspend very well. Drying times were good, and the polish dries smooth to the touch. I used top coat for extra shine.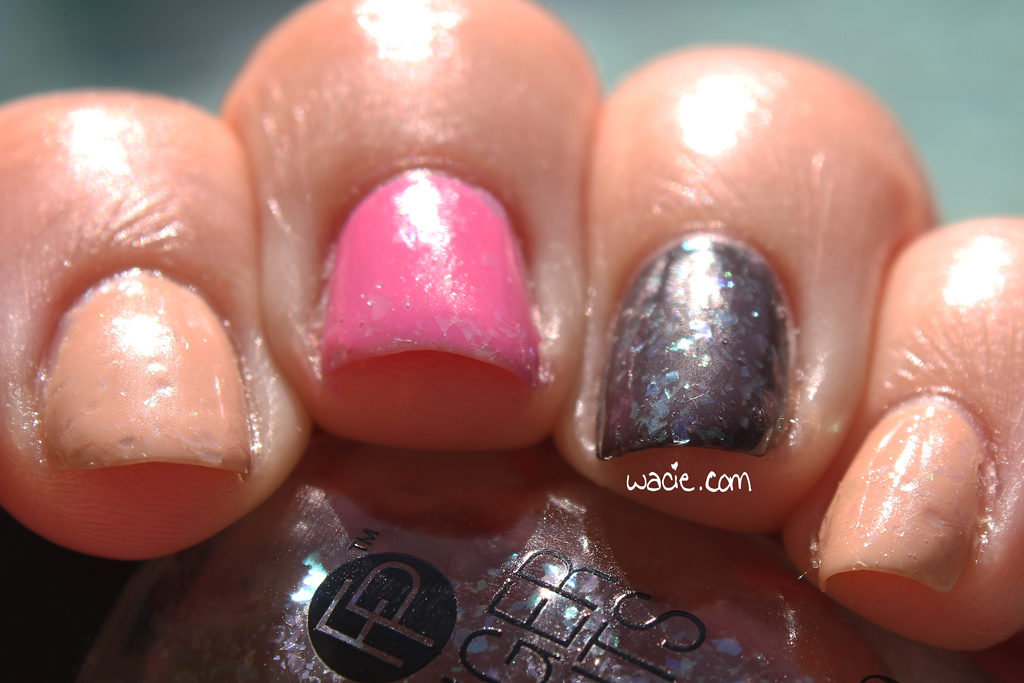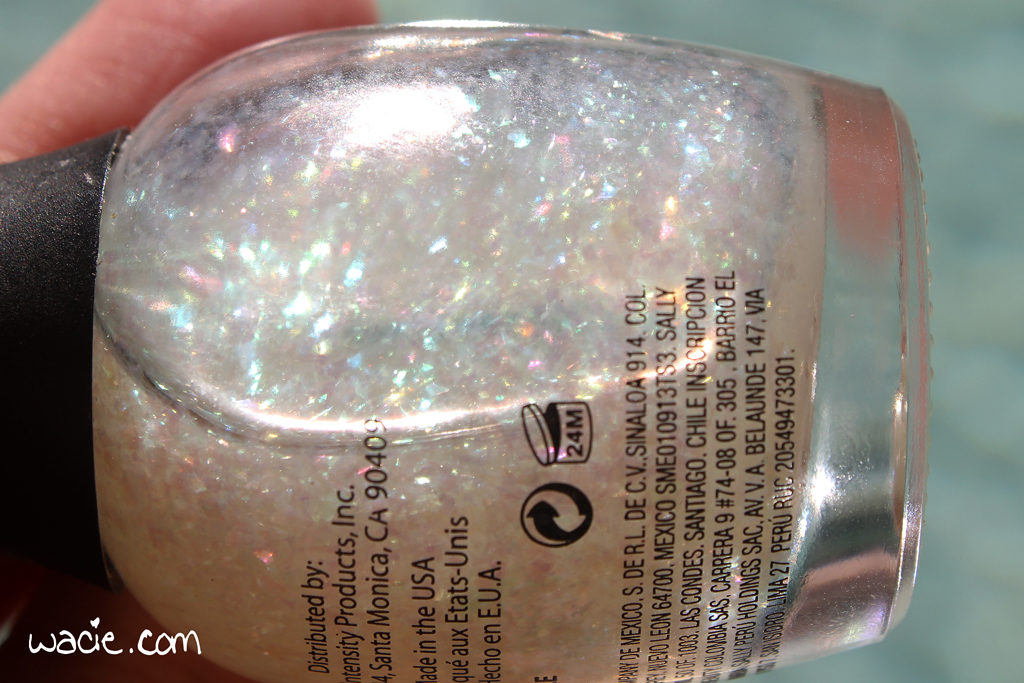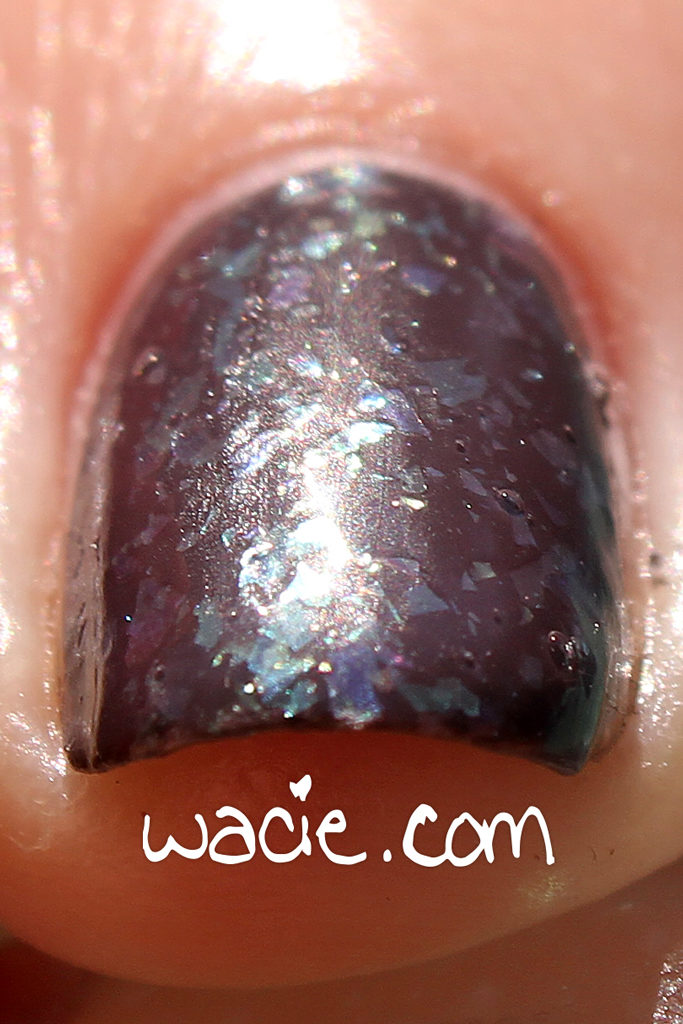 I adore flakie top coats. This one's pretty basic as far as flakie toppers go; of course, this one's been around a while and they've come a good way since then. I wanted to show this one over a few different colors, and unfortunately, the bright natural sunshine kind of washed it out over the lighter colors. With the lighter shades, the individual flakies aren't as defined, but the shine and iridescence are still visible. Over the darker color, it looks fantastic; everything is nicely defined and exciting. The following photos were taken in the shade, attempting to show off the color better over the lighter colors.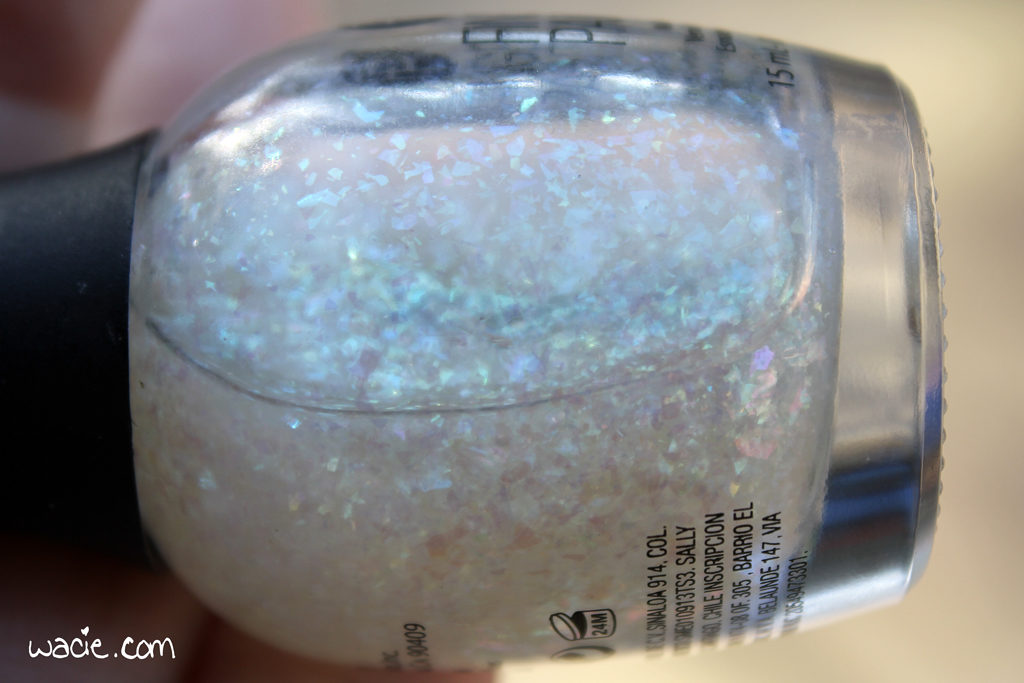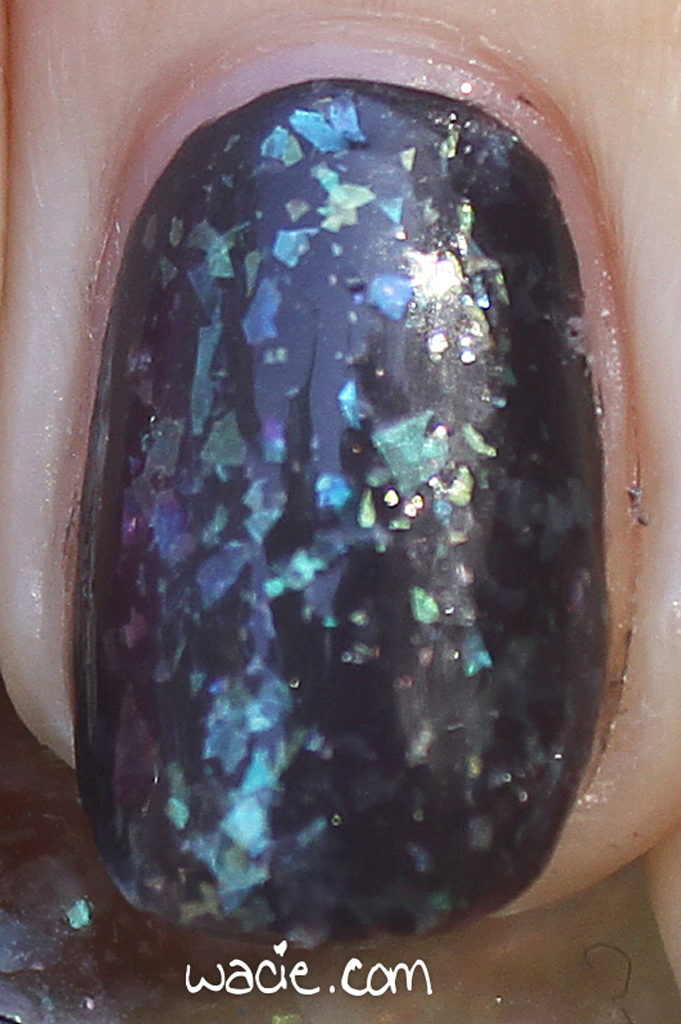 I believe Psychedelic Hue was discontinued by Finger Paints; other Finger Paints polishes are available at Sally Beauty Supply.
I bought these polishes myself.