Happy Saturday! I've got one more Bliss Polish swatch for you! This is the second polish of an exclusive trio sold at The Indie Shop Atlanta. Last week's Bliss, Fairy Castles, was the first one, and unfortunately, the third was sold out by the time I got there. This is the best of the three, though. This is Secret Groves. I'm wearing three coats with one coat of Seche Vite.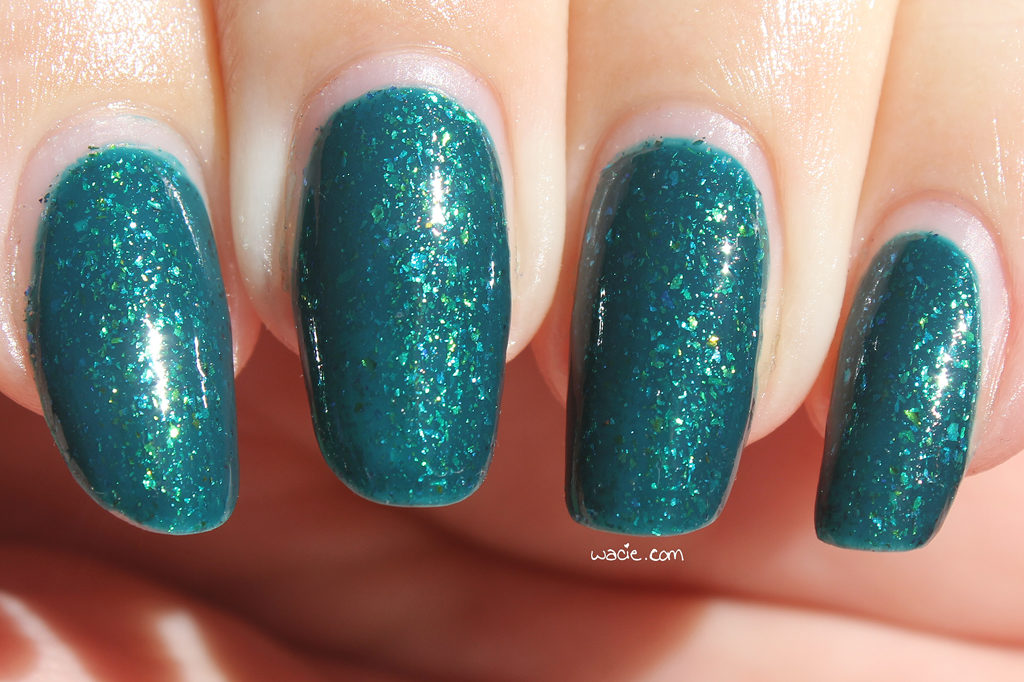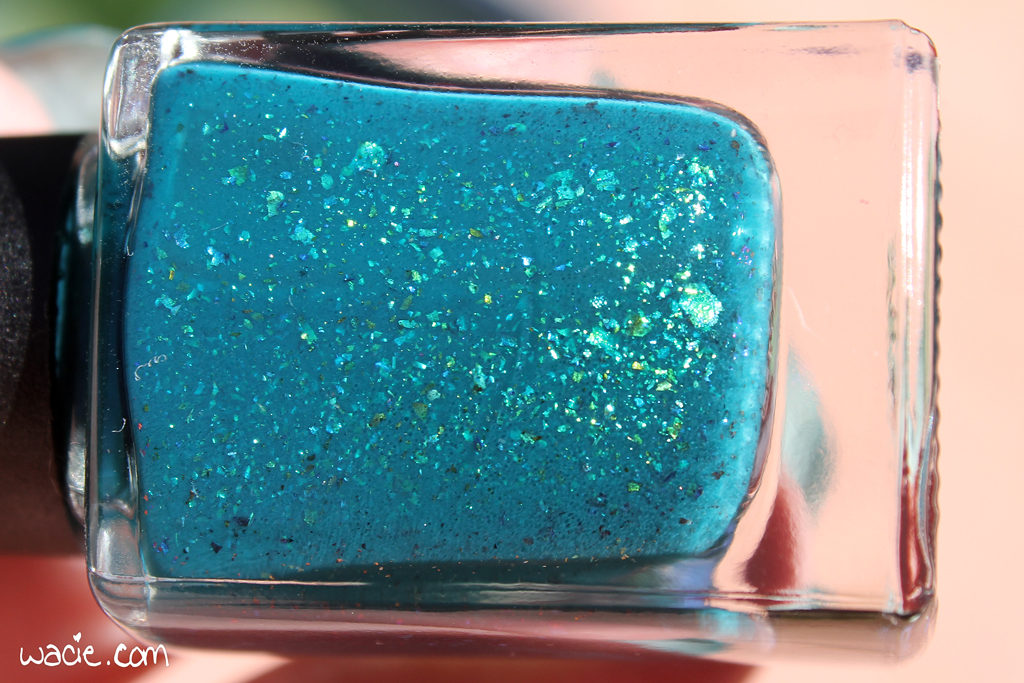 Secret Groves is a deep green jelly with iridescent flakies. Application was great with this polish; the formula is very smooth and easy to work with. Coverage on the first coat is a little streaky, but it evens out very well. I had a good opacity at two coats. The polish dries with a smooth semi-glossy finish.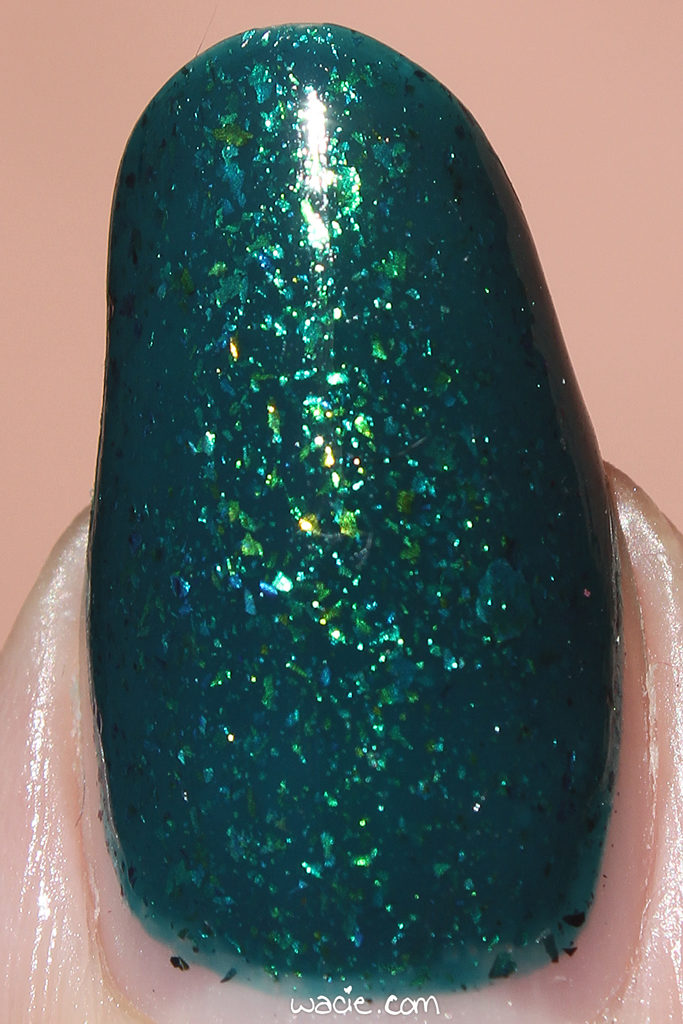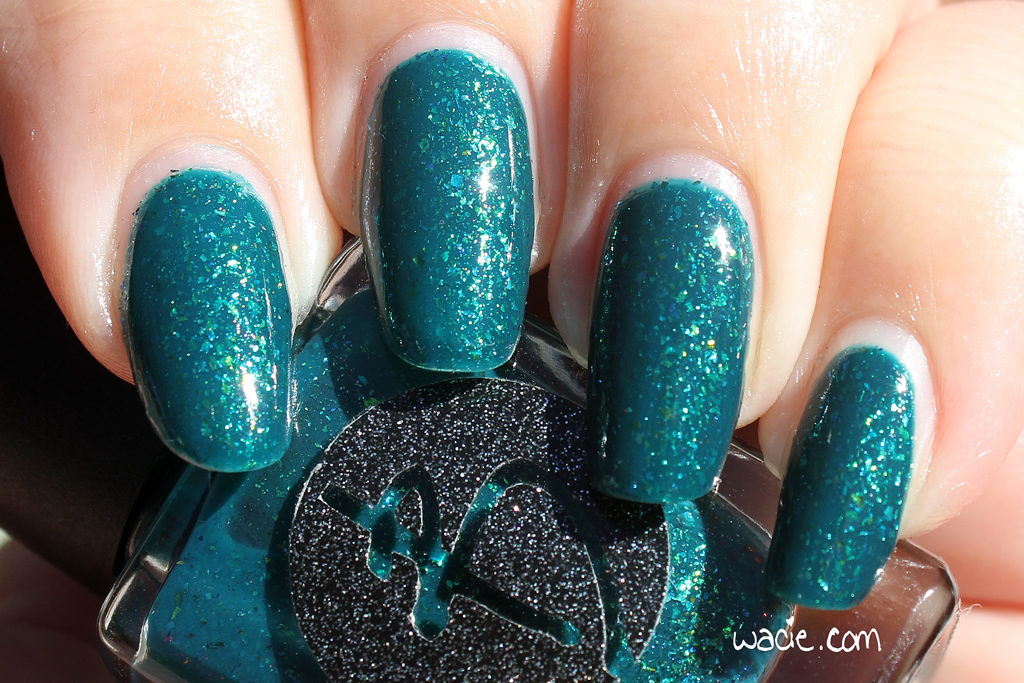 One thing I want to note is that when I took these photos, they really don't do the polish any justice. You see, these flakies are golden in bright direct sunlight. Like, bright glaring golden. It was beautiful, and I'm so bummed the camera didn't capture it. In fact, I was thinking I should take an indoor set of photos for accuracy. Looks like we're good on that front. I love this polish, though. I felt super stylish when I was wearing it.
Secret Groves was an Indie Shop Atlanta exclusive. Other Bliss Polishes are available from their website.
I bought this polish myself.