Swatch Sunday!! This is a polish I'm very excited about. It's my first-ever Bliss Polish, and it's the first of the VIP exclusive polishes I got when I attended The Indie Shop Atlanta in March. TIS was so long ago; it was shortly after that when my lens died, and I only got to review one of my scores before going on hiatus. I had this fantasy that I was going to swatch everything I bought and get a lot of hits for VIP swatches, but alas. This is VIP in Atlanta; I'm wearing three coats with one coat of Seche Vite.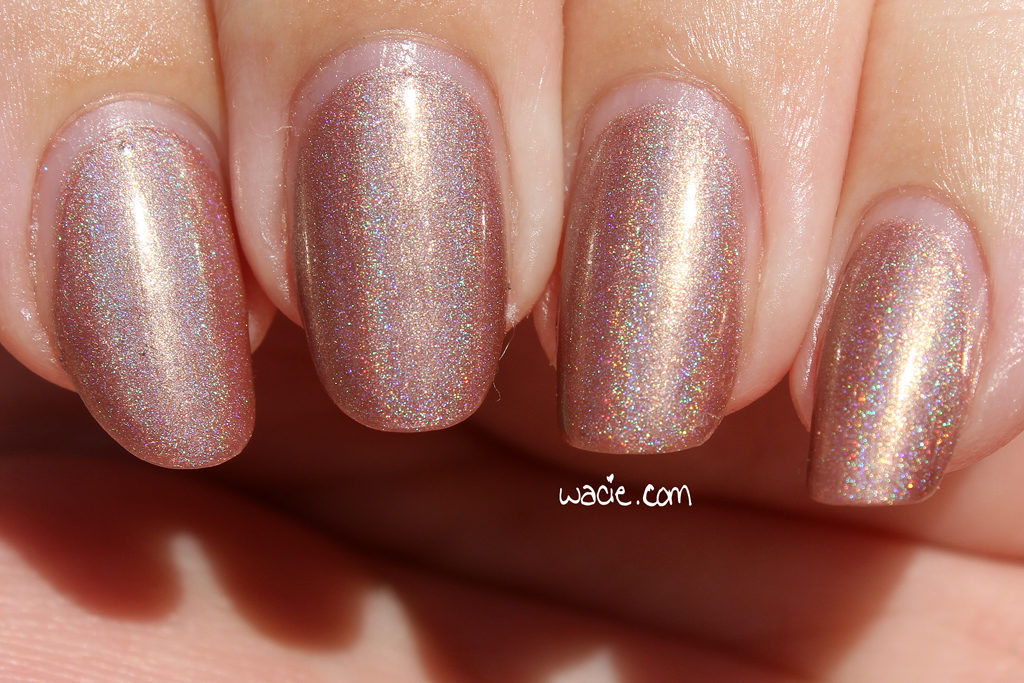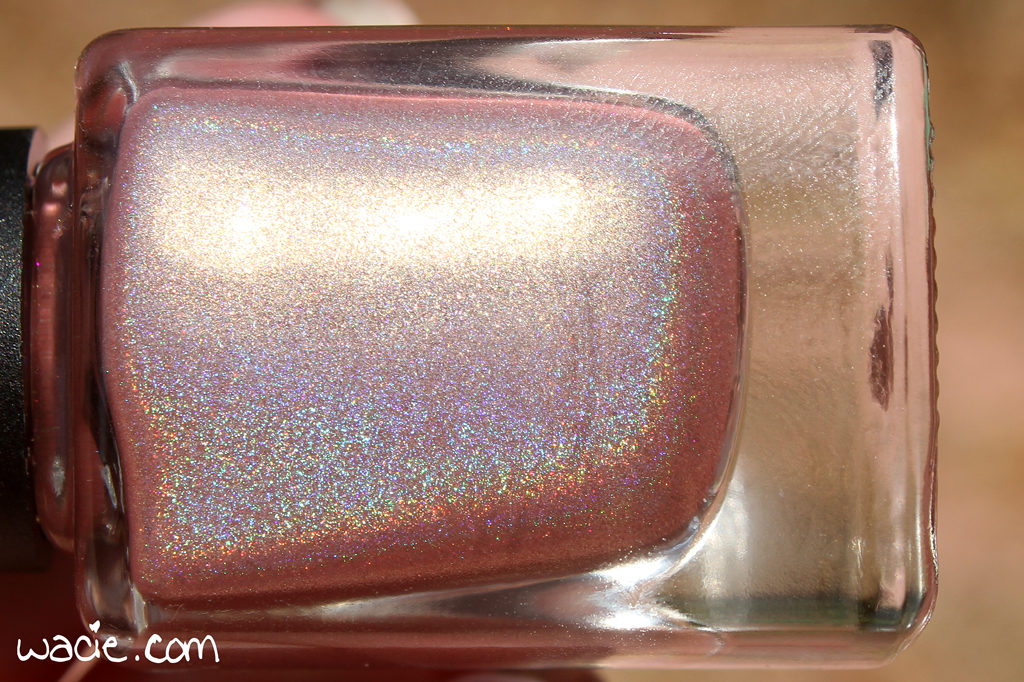 VIP in Atlanta is a cool pinkish-taupe holo. Application was good; the consistency is silky and easy to work with, but I think I'd like it if it was just a tad thicker. I had no problems with it at all. Coverage builds very gently with complete opacity in two coats. The polish dries to a glossy holo finish.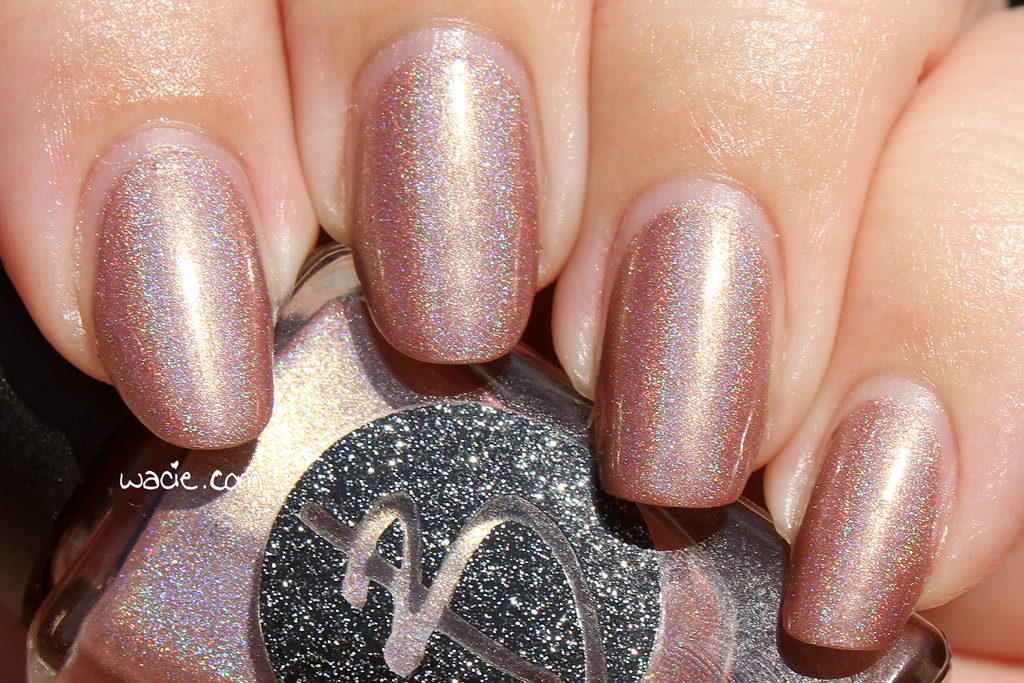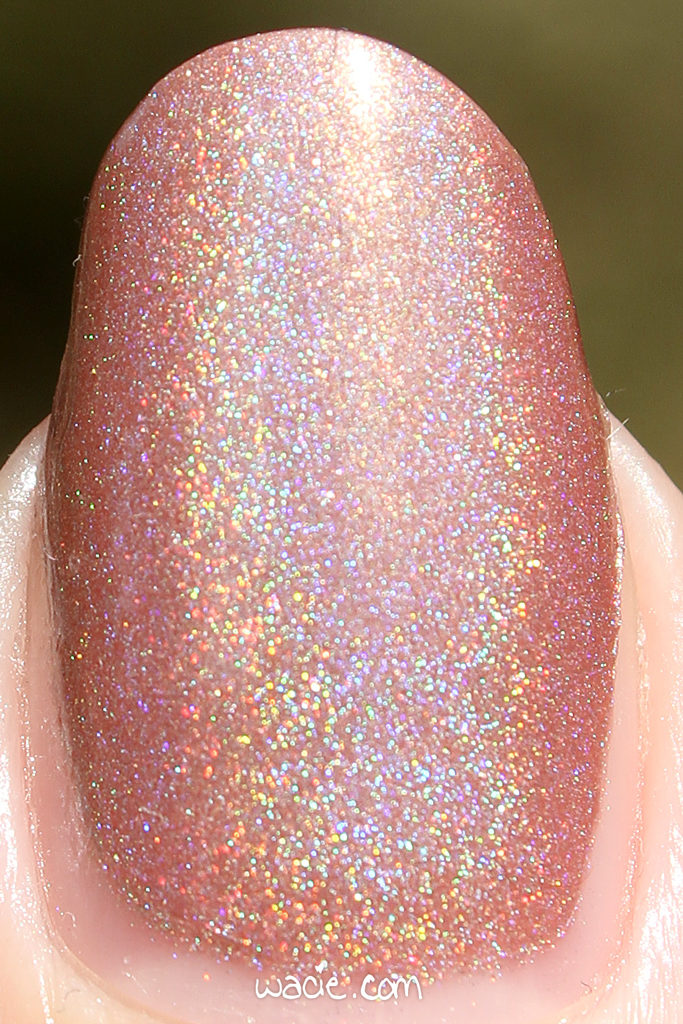 I am so excited about this polish and I feel so guilty writing about it today because I wish it wasn't an LE so everyone could have it. I love nude polishes when my nails are this length, because it makes them look even longer and more elegant. The holo is bonus.
VIP in Atlanta was a VIP-exclusive shade for The Indie Shop Atlanta. Other Bliss Polishes can be found on their website.
I bought the VIP ticket that netted me this polish.