Swatch Sunday!! I love today's polish, even if my thickening top coat doesn't get along with it. This is Jesse's Girl's Glee, a Rite-Aid grab from last year's vacation. I'm wearing three coats with one coat of Rica's Glossy Glam top coat.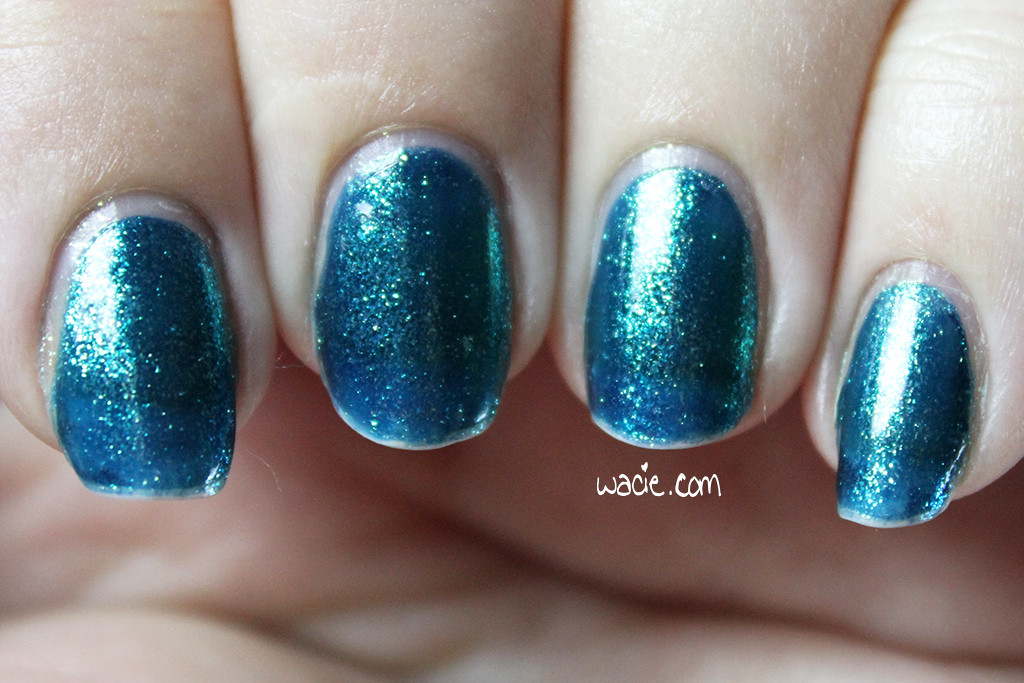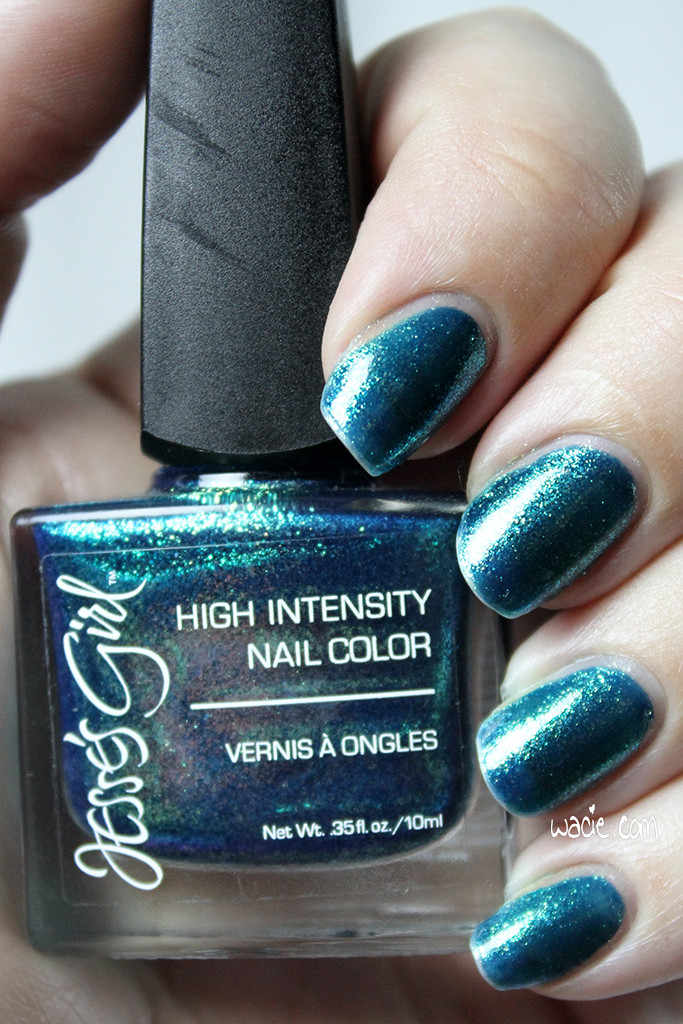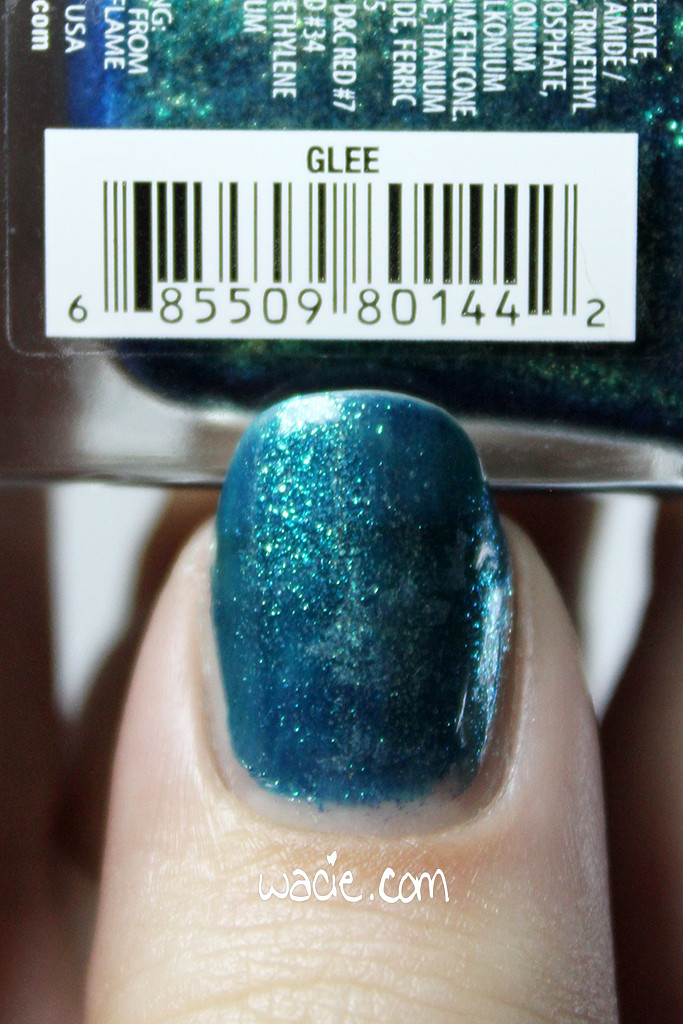 Glee is a teal jelly with fine blue-to-green iridescent shifting shimmers. Application wasn't bad; the first coat was thin and streaky, and it didn't really even out until the third. The jelly is still translucent after the third coat, and not only can you see my visible nail line, you can see how the polish changes color over the whites of my nails. This only really happens in bright light, thankfully; it's not too obvious anywhere else. The drying times were good, and the polish itself dried with a glossy finish. The only thing that really bugged me was the square brush cap. I thought it was pretty awkward to hold and use. I added top coat for additional shine and protection, but since I'm getting to the end of the bottle, it's a bit thick and shrank a little. It's unfortunate for sure.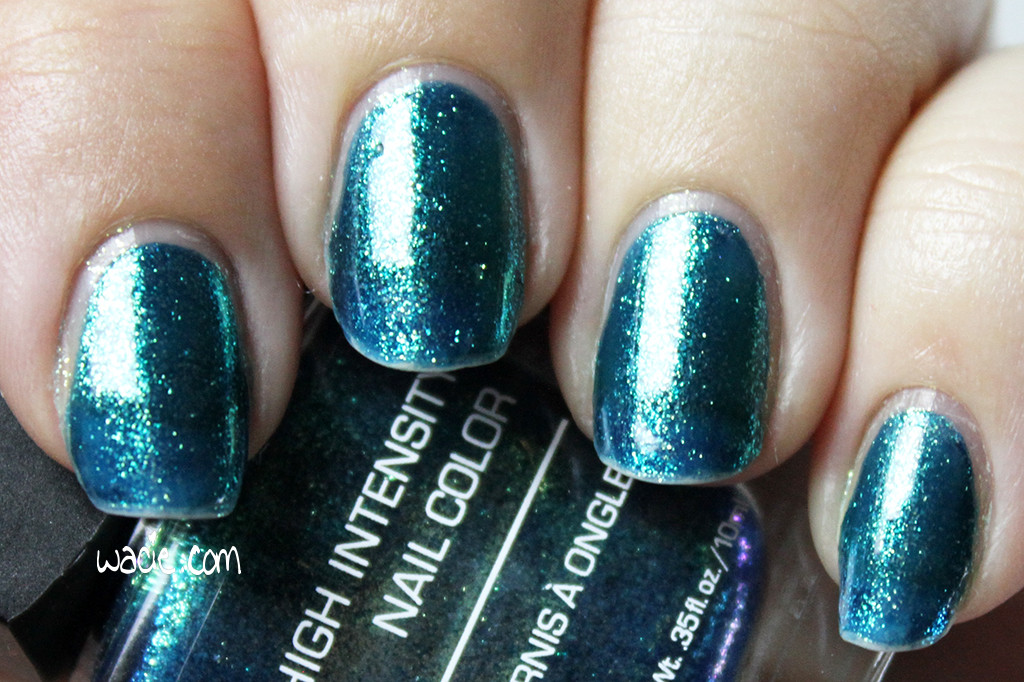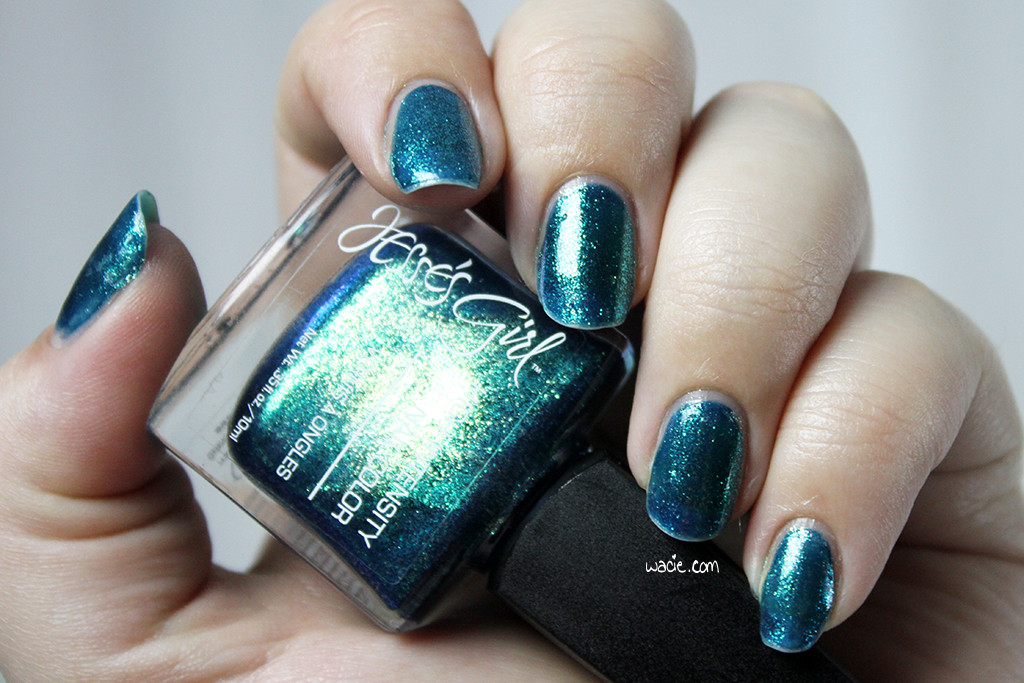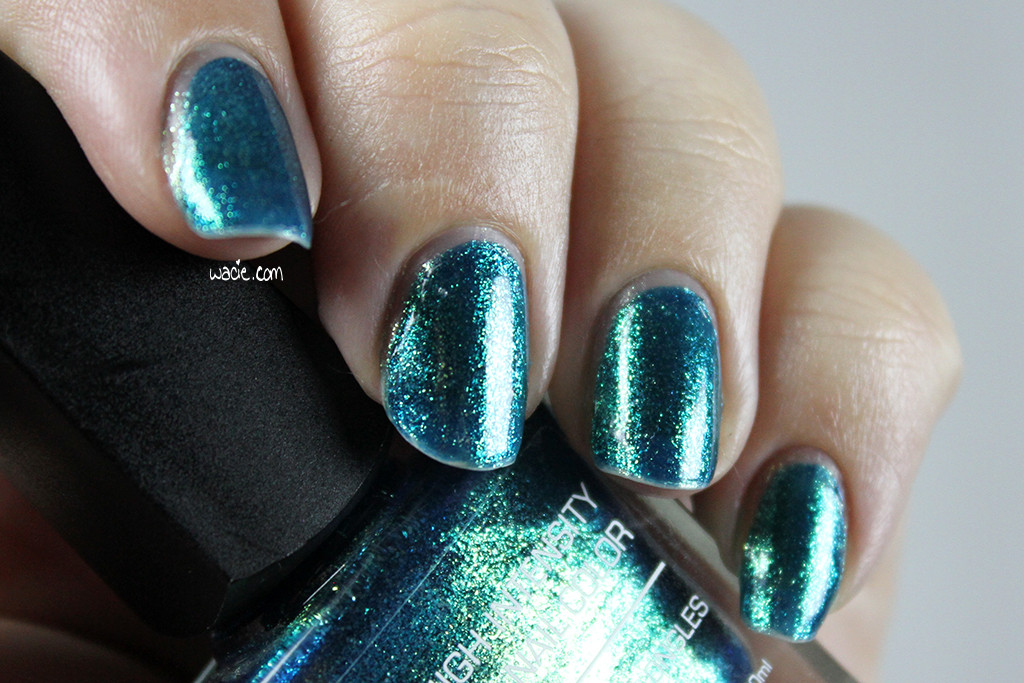 I really love this polish, even though I didn't do the best job applying it. The color is so deep and rich, but only because the shimmers are so potent. It's either emerald green or ocean blue, twinkling and almost metallic, mermaid polish at its finest.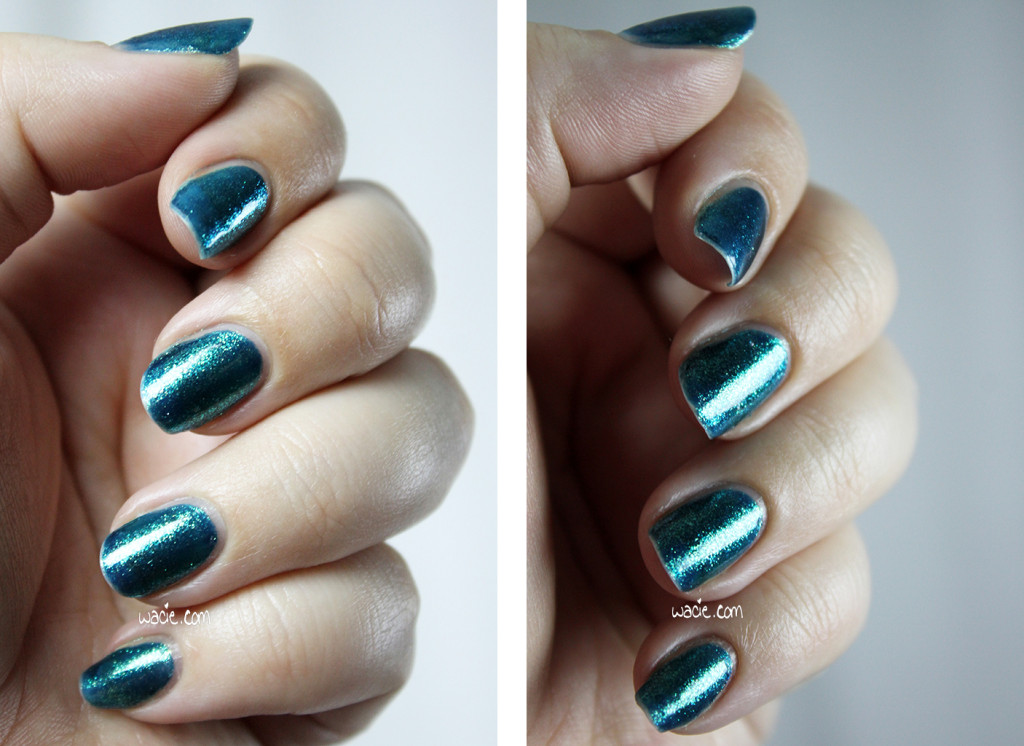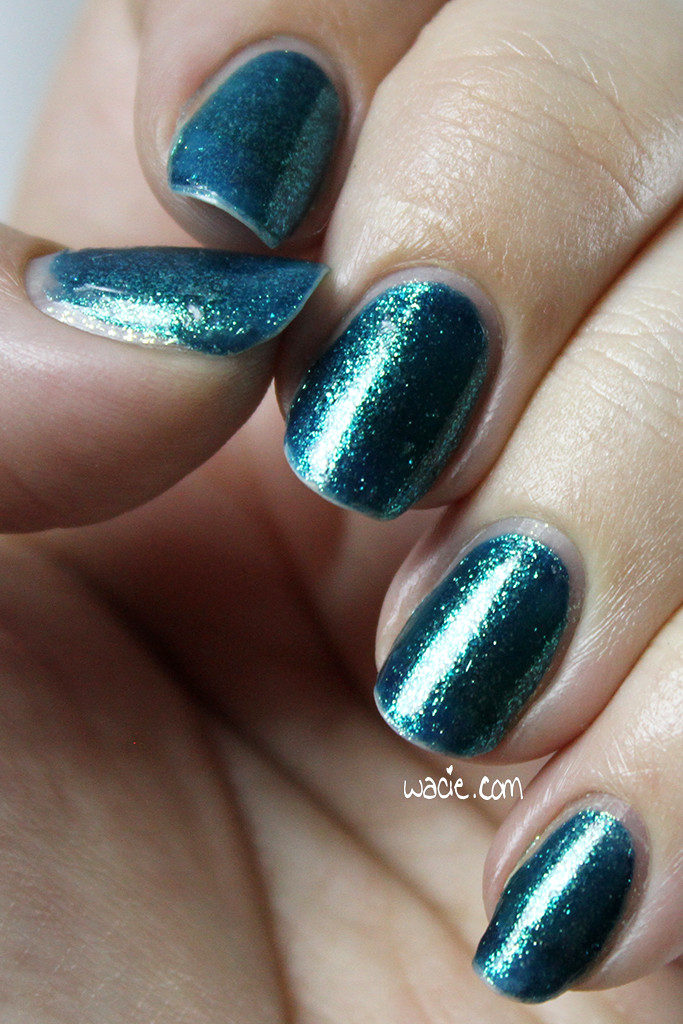 Story time: I know, I'll try to keep it short. I had never even heard of Jesse's Girl until I was in a Phildelphia Rite-Aid. Believe it or not, my area does not have Rite-Aid stores; there are only two in Florida, and the closest one to me is in Georgia. I pop into Rite-Aids whenever I'm lucky enough to be near one. If I didn't, I'd miss out on beauties like these. I hope I'll be able to score some more of these soon!
I bought this polish myself.