It's Monday again, and you know what that means! My nails this Manicure Monday were inspired by the bedding set in one of my guest rooms. I'm wearing Julep's Korin and China Glaze's Recycle with OPI's White Shatter, all with one coat of Rica's Glossy Glam top coat.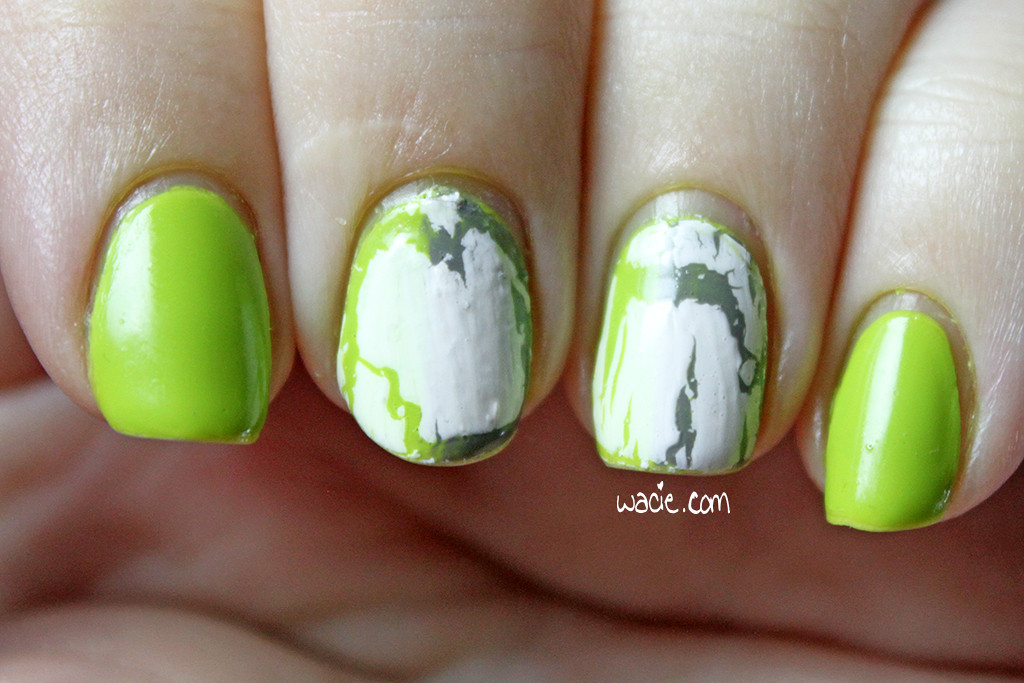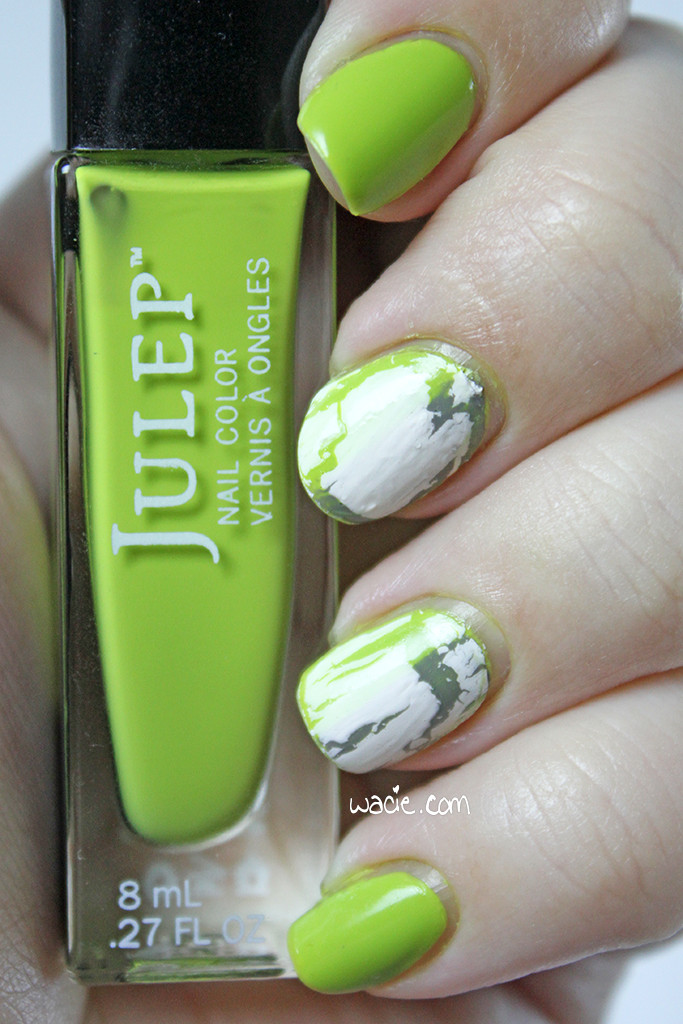 I know lots of you look at something and can automatically translate it to nail art. It's impressive and I'm totally envious. I'm not as big into intricate nail art as I used to be (even when I was, I was awful at it), so it's rare that I look at something and think "Yes, I want my nails to look like this". It's even rarer that I act on it. When I saw this comforter, even before I realized it, I knew I could do a quick-and-dirty nail art version. Green polish, gray polish, and white crackle. It could be done. When I grabbed Korin out of the storage container, I knew I had to try it out.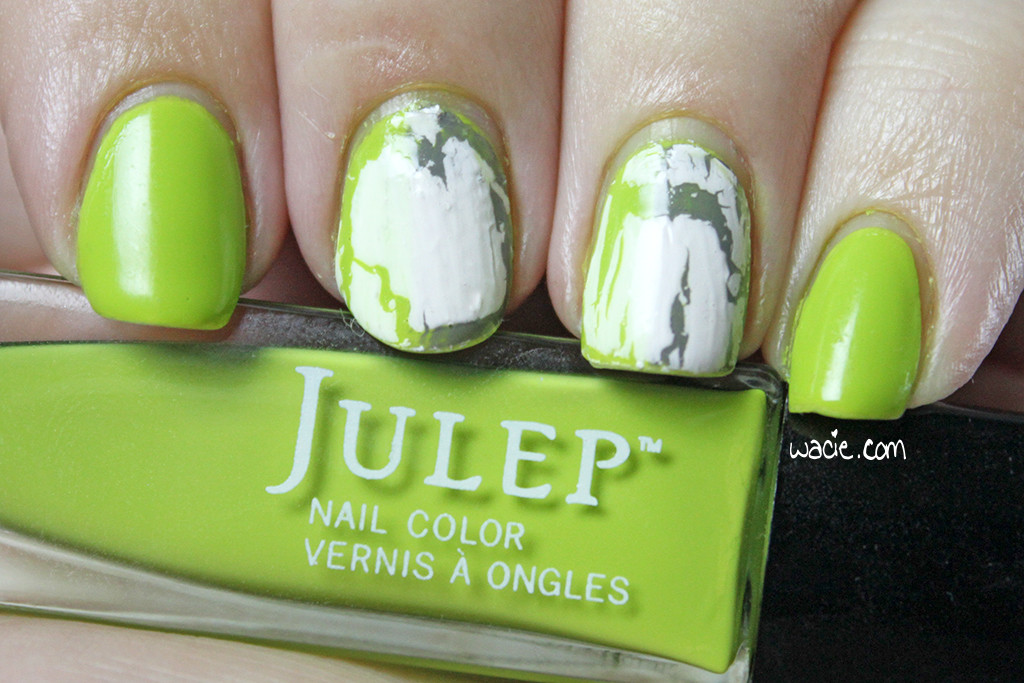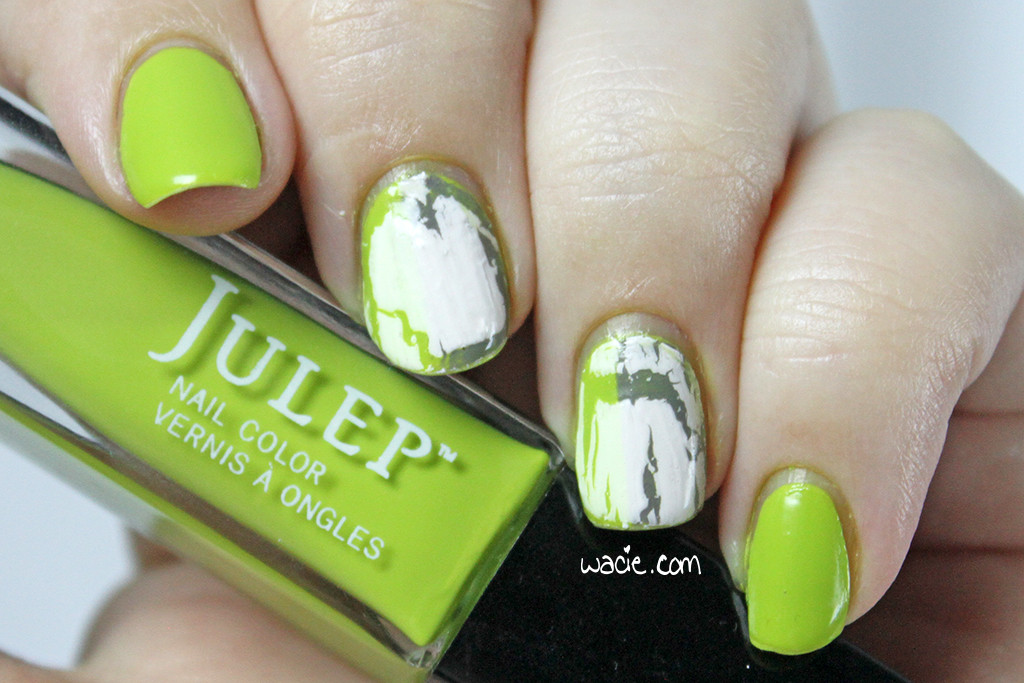 Unfortunately, I think it looked better in my head. Crackle polish is unpredictable sometimes, and though that's the one thing I love about crackle polish, I really didn't think it would cover up most of my nail. It defeats the purpose of the whole thing. I was hoping for a jagged but even grid of crackle, leaving the colors beneath somewhat visible. Oh, well. I still like it, even if it's not what I was going for at all.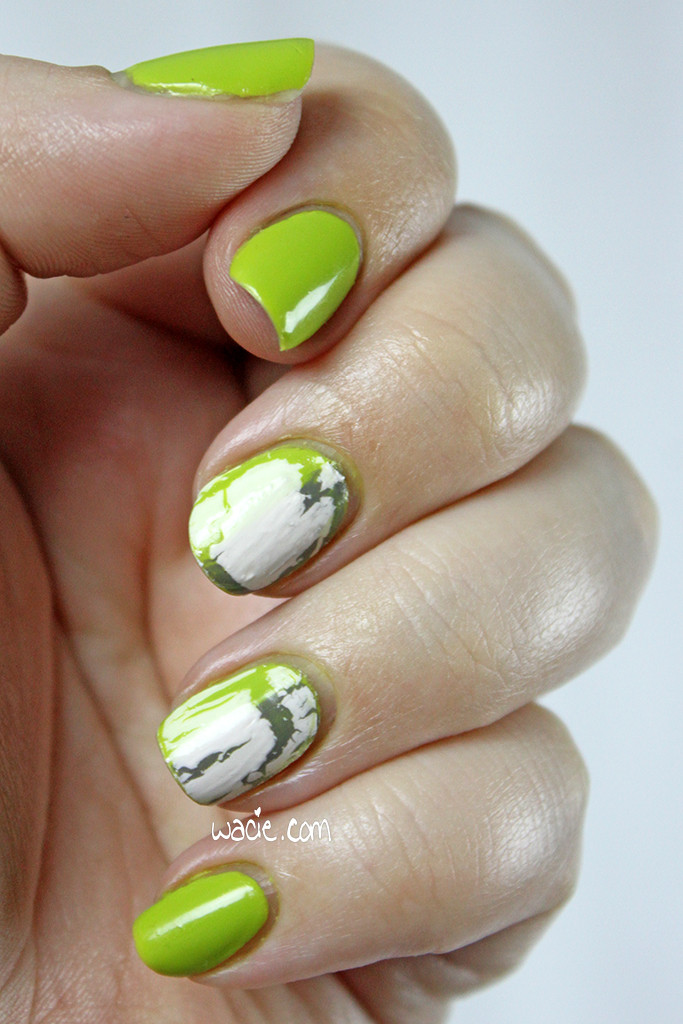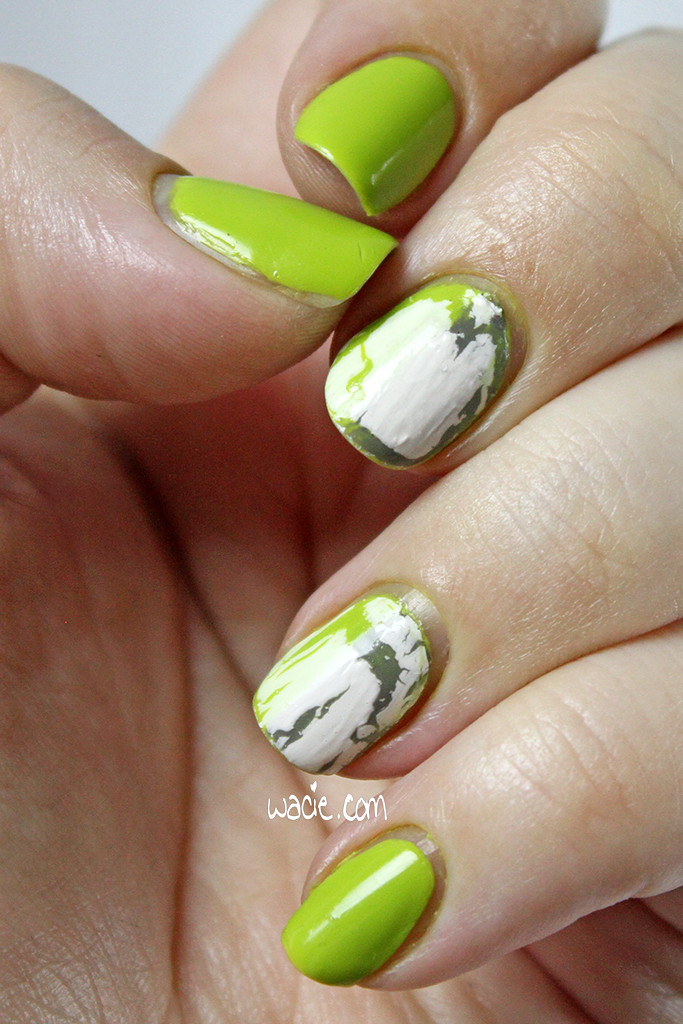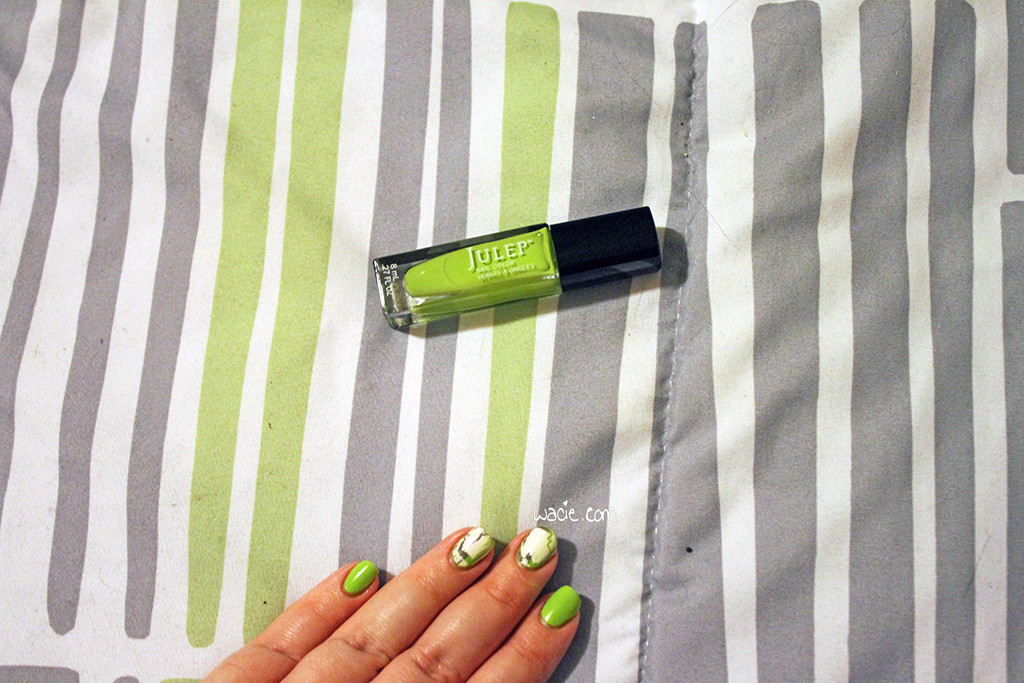 I got Korin from julep.com, Recycle from Sally Beauty Supply, and White Shatter from Publix. If you're curious, the bedding is from Target.
I bought these polishes myself.