Manicure Monday is here! I think this week was kind of a dud. My base polish was pretty hard to work with and the mani quality suffers because of it. I'm wearing three coats of Sally Hansen's Quick Canary with two coats of Blue-Eyed Girl Lacquer Prototype JJ 1.1 on my accent nails. All nails are topped with one coat of Alter Ego's She Shines top coat.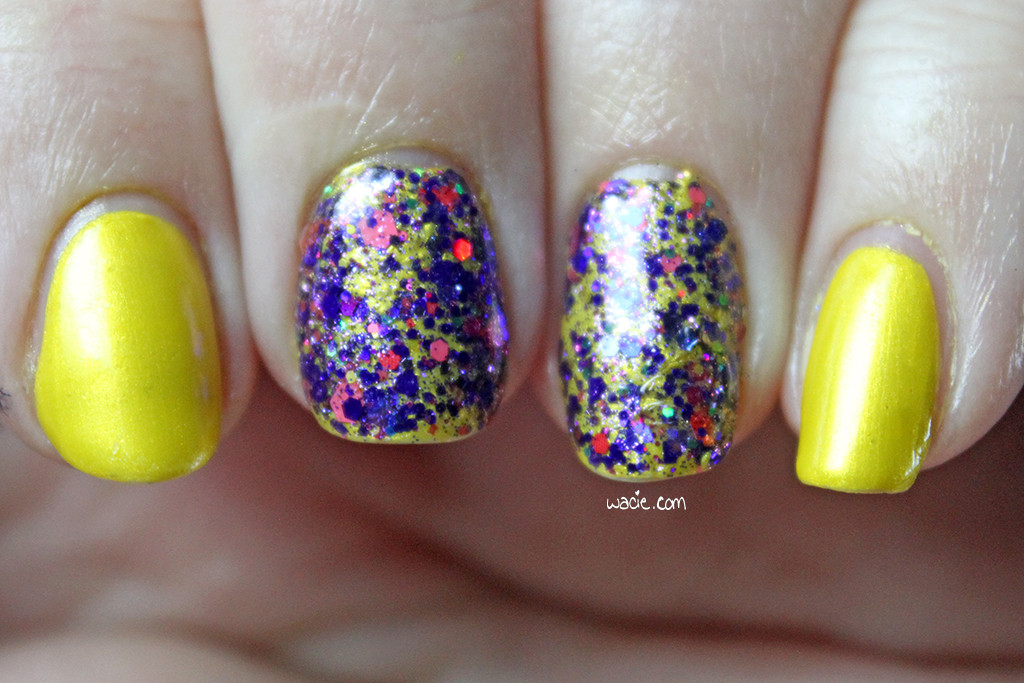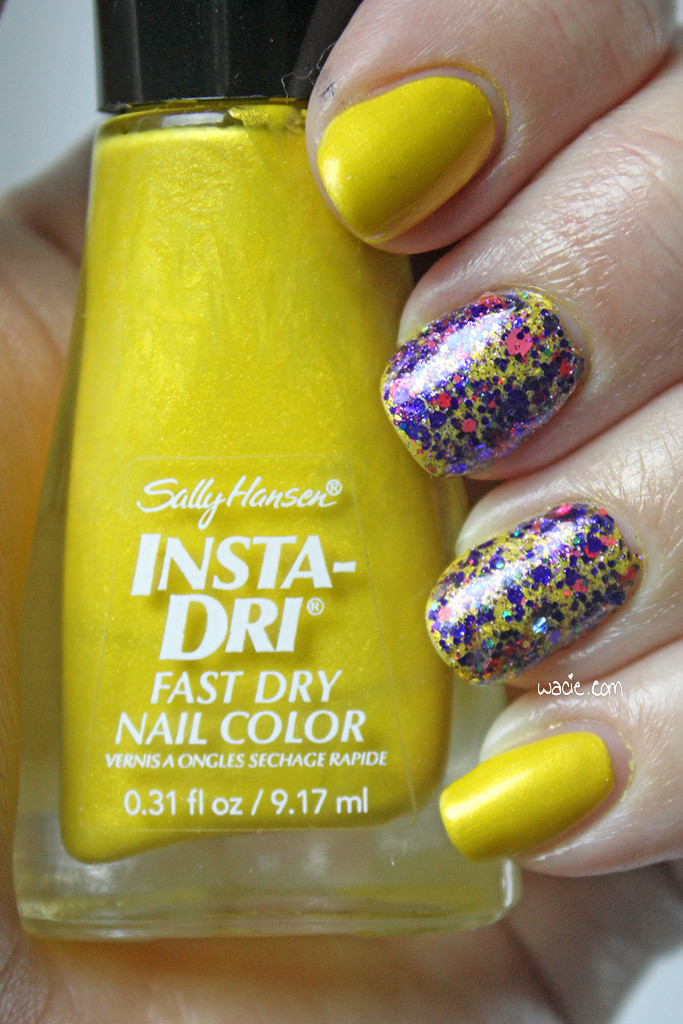 I want to love this mani. I love the big clashing colors, and I love the glitter and how it overwhelms everything else, but I had so much trouble with Quick Canary that I'm put off the whole thing. I just could not get it to dry. I guess it needed to be thinned; the consistency was thick, but was still easy to apply, so I kept going and put down two more coats. Then I put on the glitter and top coat. Those dried, but Quick Canary was still wet, and so while I'm trying to clean up my cuticles, my top layers are sliding around on top of wet, gooey polish. Not cool, Sally. I did the best I could, but my cuticles are still a raging mess.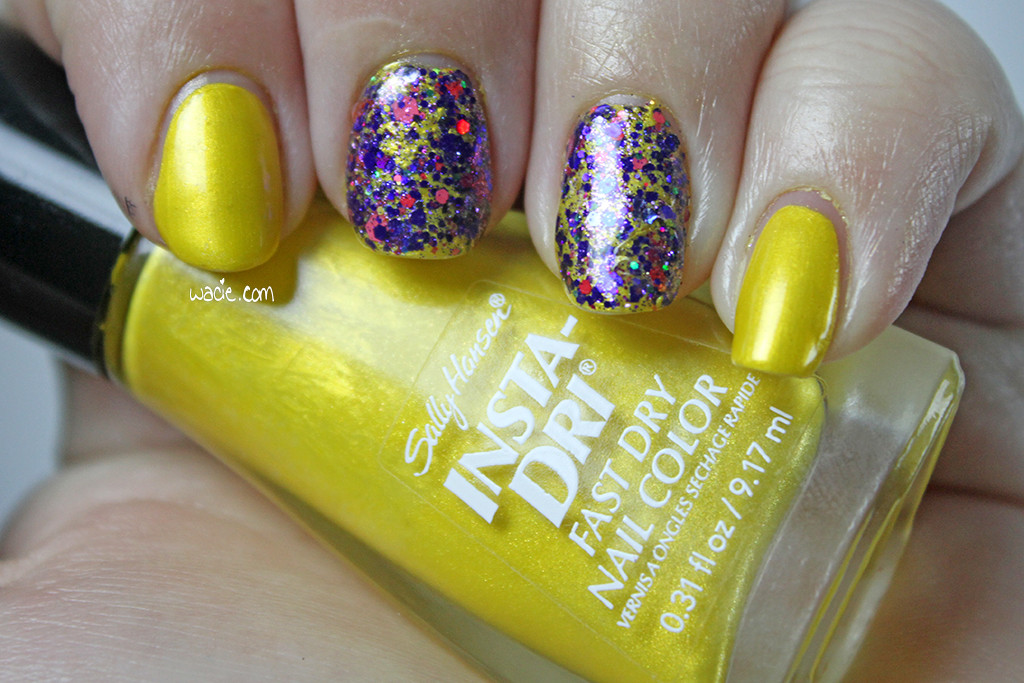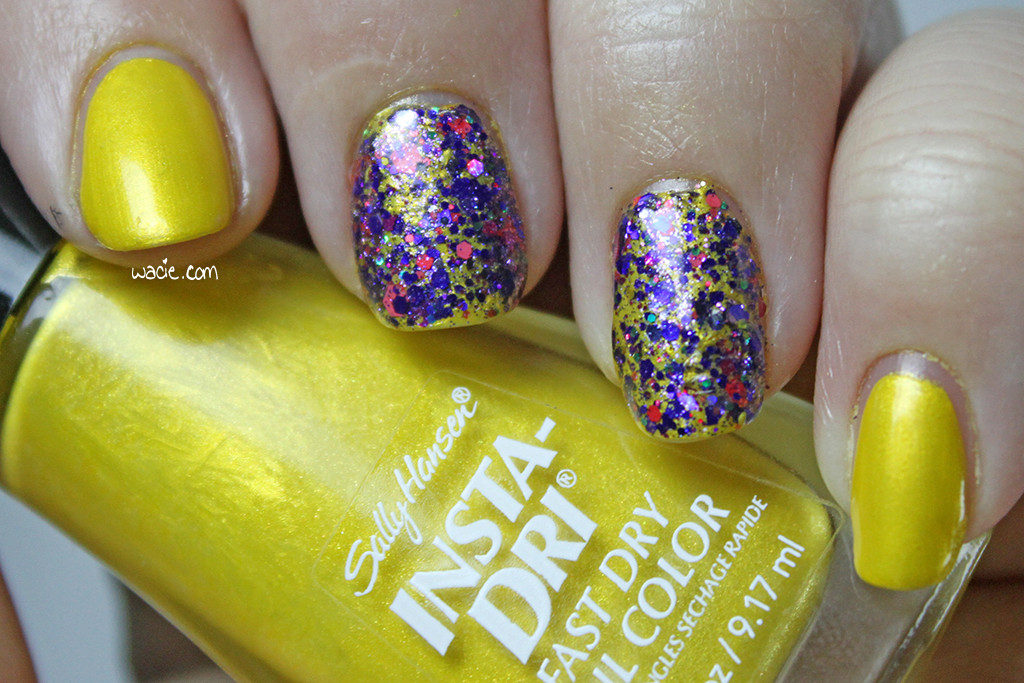 I'm glad the other polish behaved. Prototype JJ 1.1 is a fun glitter topper; I've nicknamed it Skyline because it reminds me of a night out in the city; the bright lights of buildings, the glowing sky, the feeling of being swallowed up by the tall buildings and swathes of people. I love the frenetic pace of huge and complicated cities, and wearing this polish is wearing that energy on my nails. It's the one redeeming thing about this manicure.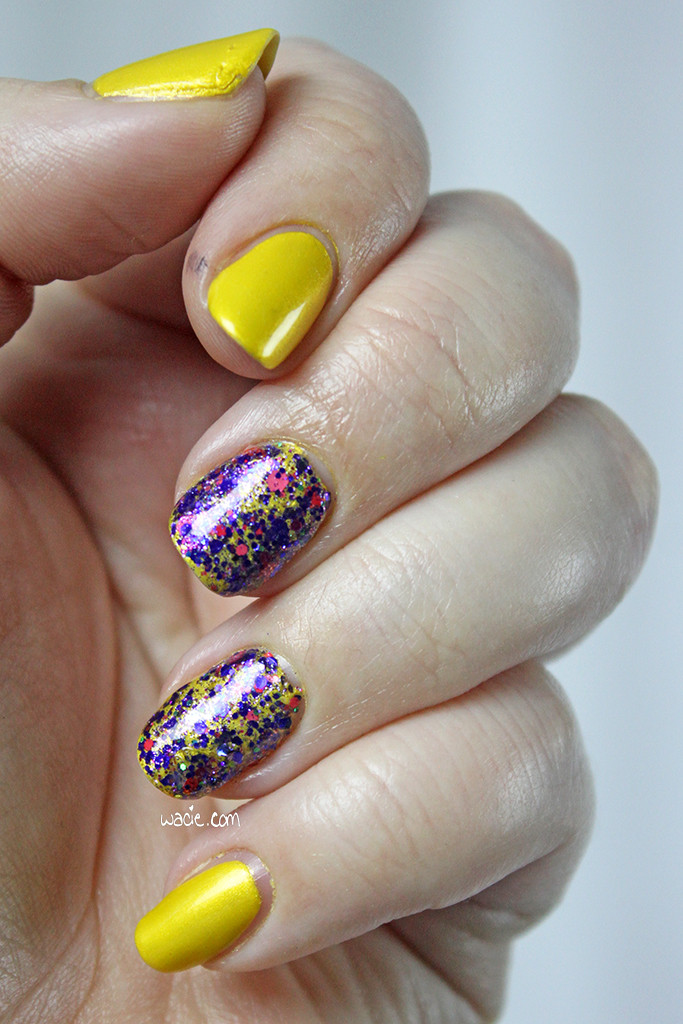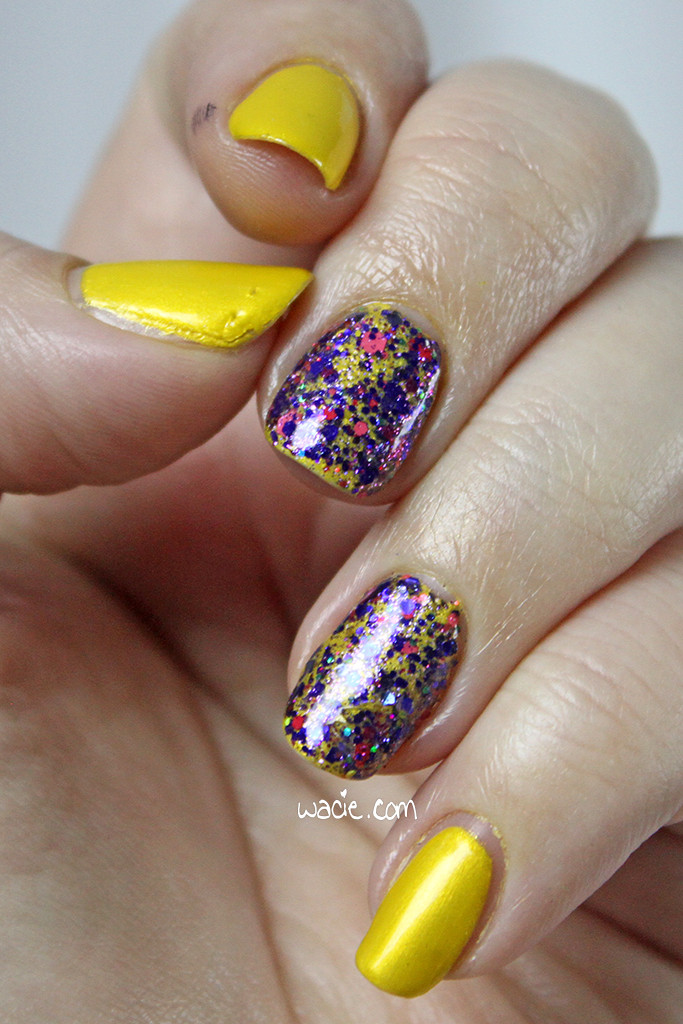 Quick Canary is available wherever Sally Hansen polishes are sold; I got mine at Target. Prototype JJ 1.1 is a one-off bottle and is not available anywhere else. Other BEGL polishes are for sale in their shop.
I bought these polishes myself.