For this Swatch Saturday, we're looking at a selection from Blue-Eyed Girl Lacquer's 2013 Winter collection. I'm wearing Tacky Winter Sweater at three coats with one coat of Ciate's Speed Coat Pro top coat.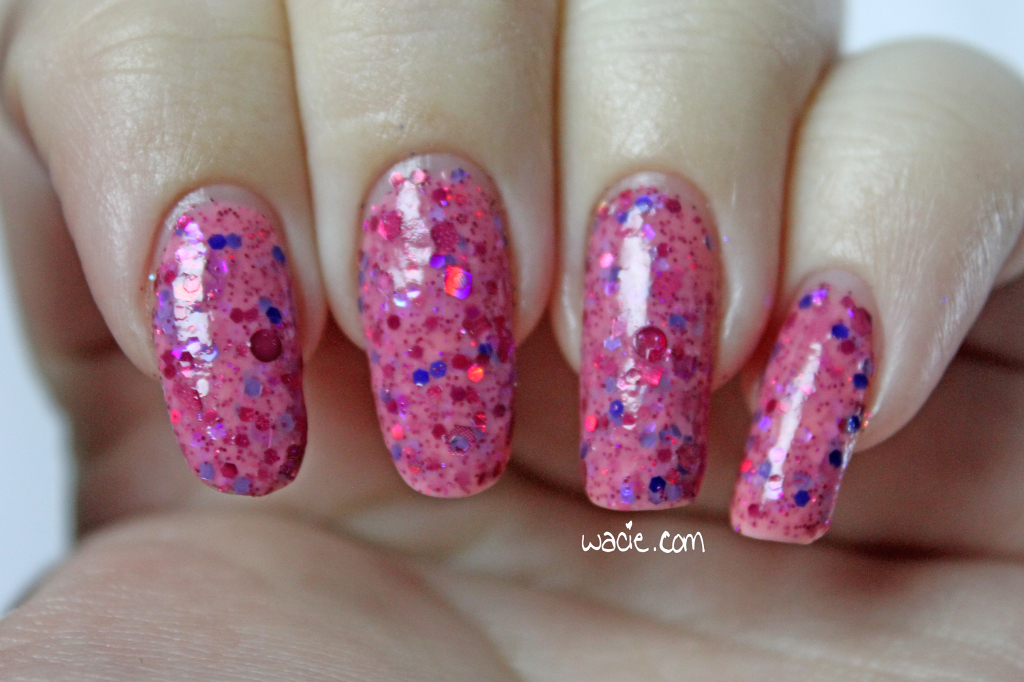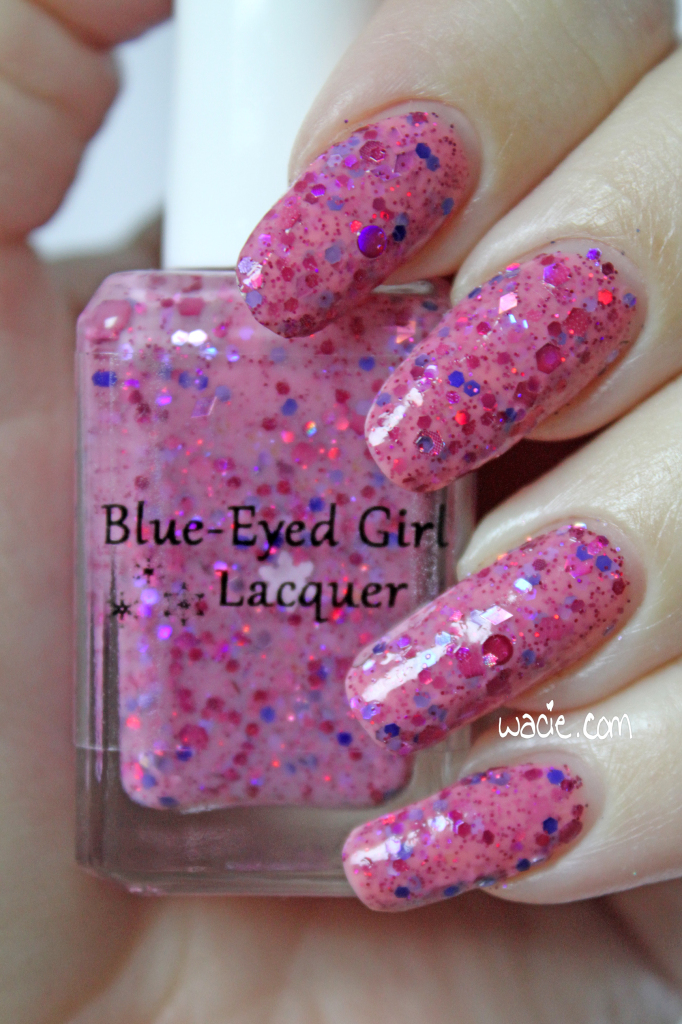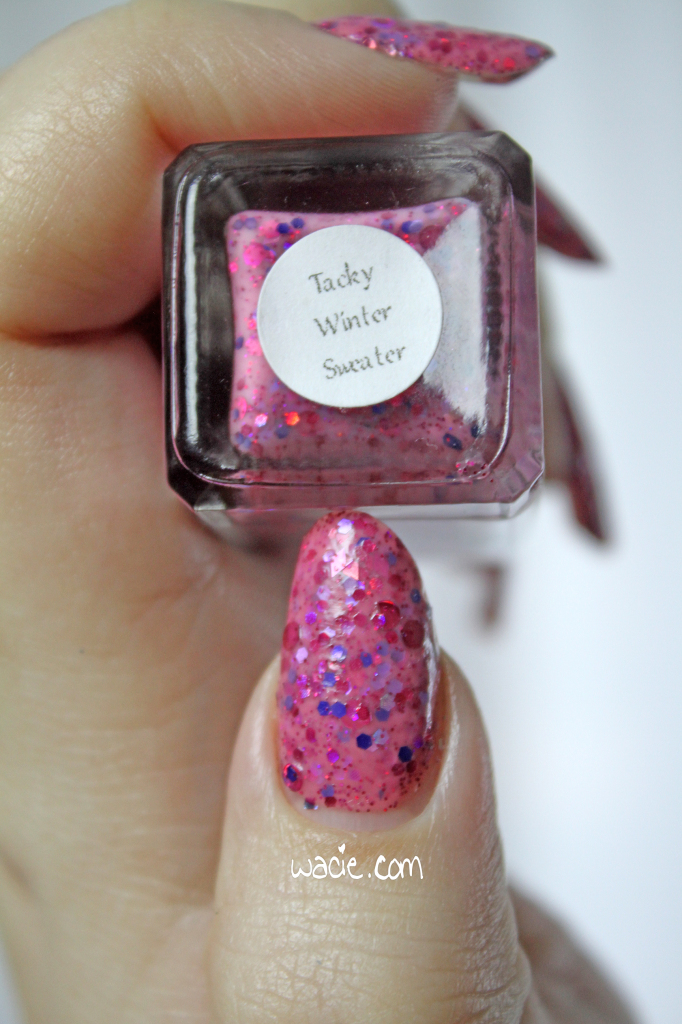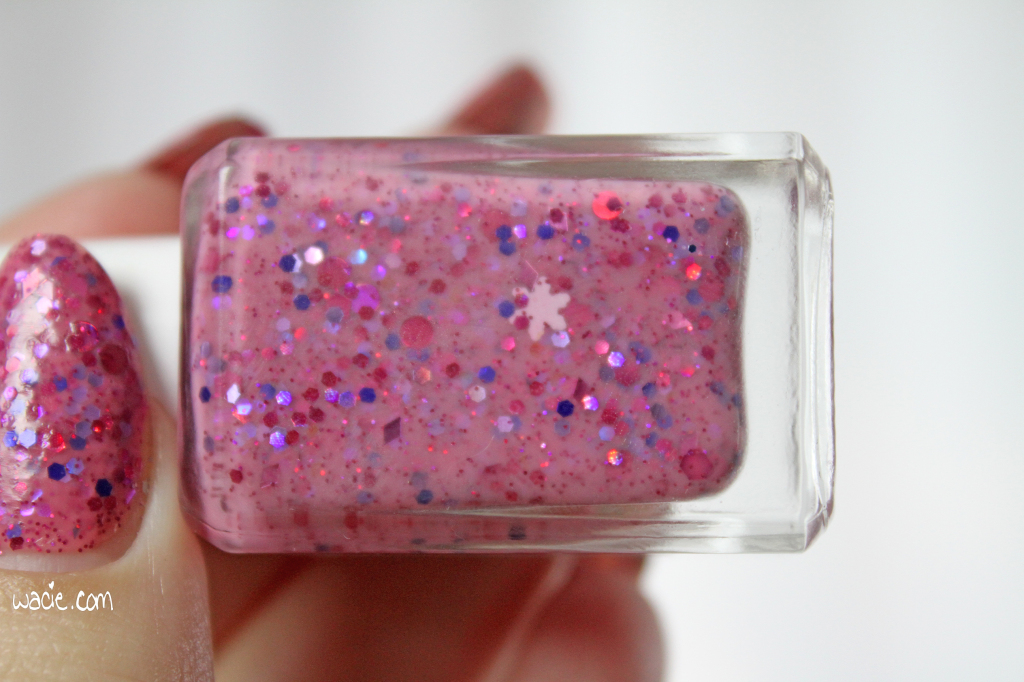 BEGL describes Tacky Winter Sweater as "light pink based polish with sapphire hexes, holo violet hexes, and holo bright pink hexes, diamonds, and dots, purple iridescent hexes, and light pink snowflakes". It's somewhere between a jelly and crelly; it's creamy, but still very sheer, and all the glitters show nicely through. Application was very easy; the glitters spread well over the nail, and the sheer base gives even and streak-free coverage. Drying times were fantastic; I had no problem with dents or smudges. My one issue is that I couldn't get any snowflakes. I really tried; I stood the bottle upside-down, I shook the bejeezus out of it, and I got one that ended up on my right hand. They're all just hanging around the walls of the bottle, mocking me.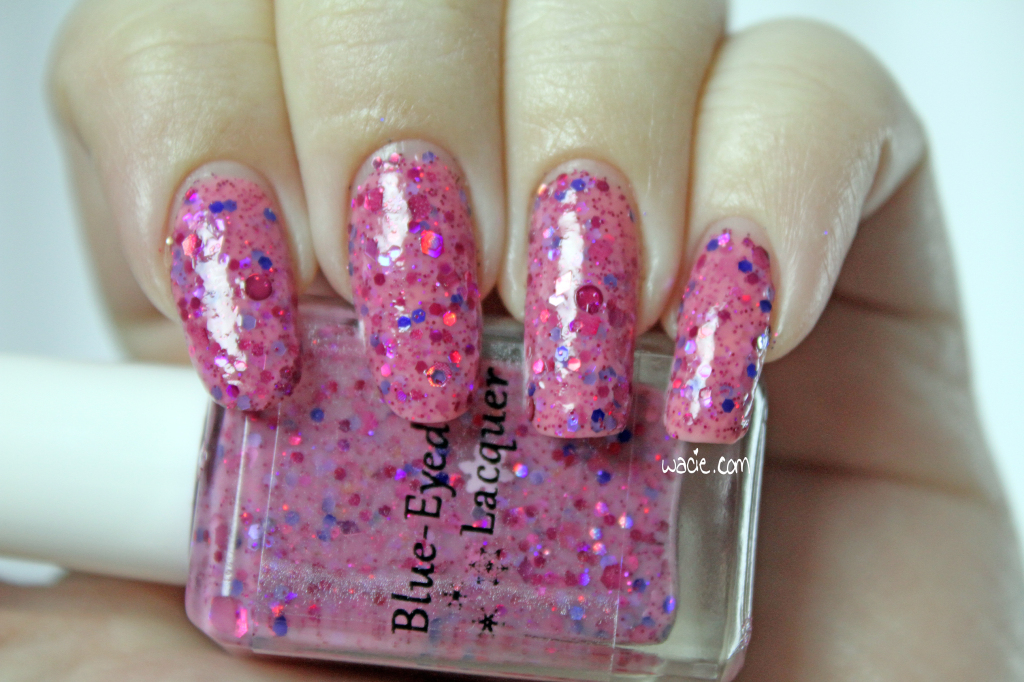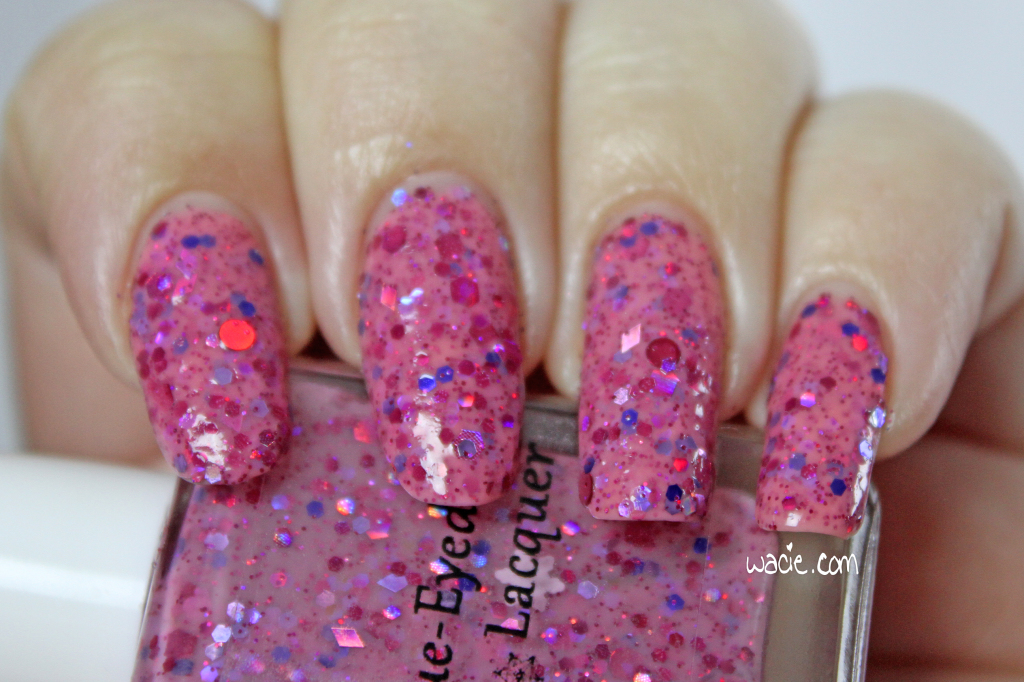 This was definitely my favorite from the BEGL winter collection. None of the polishes in that set were overtly holiday-themed, but this one was definitely the most unconventional of them all. Also, I admit that I went for this one first because it was pink. It's so unlike a winter polish, but it's no less festive or shiny than its wintry counterparts.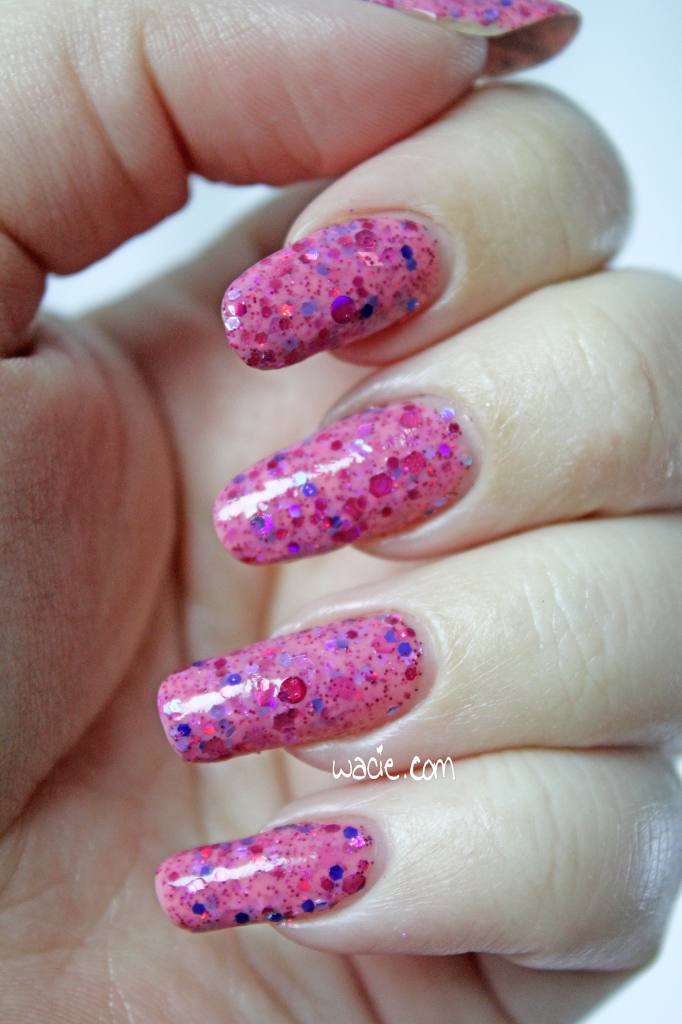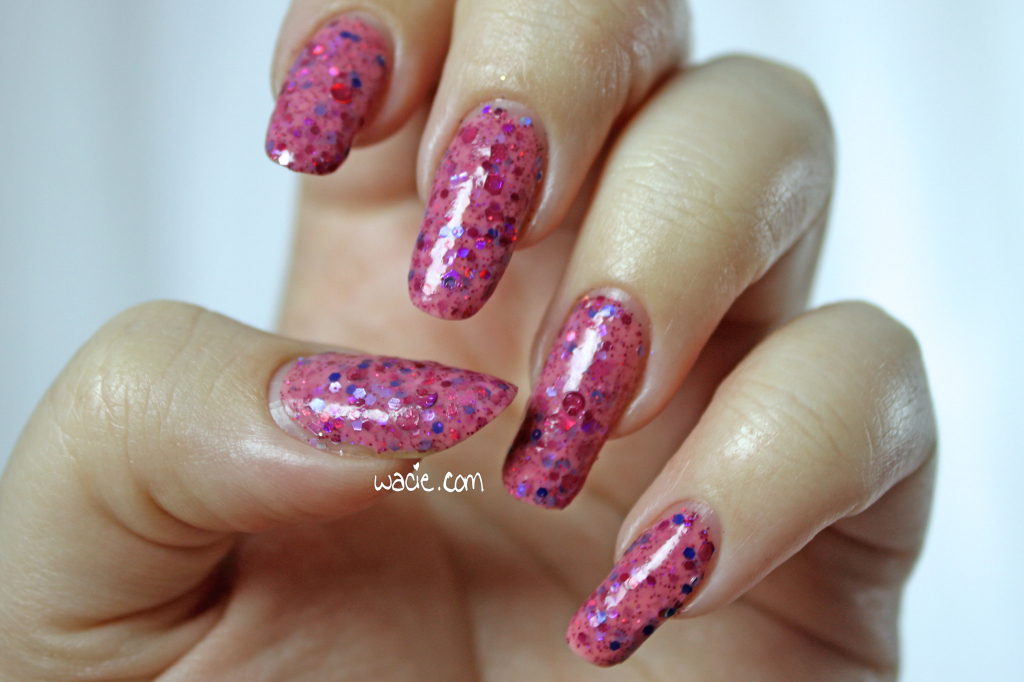 Unfortunately, you just missed out on buying one of these for yourself. While this was my favorite from the collection, it was not the favorite of anyone else, and it sat neglected in the BEGL shop for a year before it finally sold out last week. When it came up in the queue, I thought "Yes, I'll finally be swatching something that's actually still for sale." I'm sad I didn't get to say that, but I am happy it finally sold out.