I really love today's swatch! Dawn is a special small batch polish from Blue-Eyed Girl Lacquer, and I only have this mini bottle of it because someone was nice enough to decant it for me. I feel super-lucky to have it, and I'm excited to feature it on my blog. I am wearing three coats of Dawn with one coat of Digital Nails's Ain't Nobody Got Time for That top coat. All photos were taken outdoors in direct sunlight.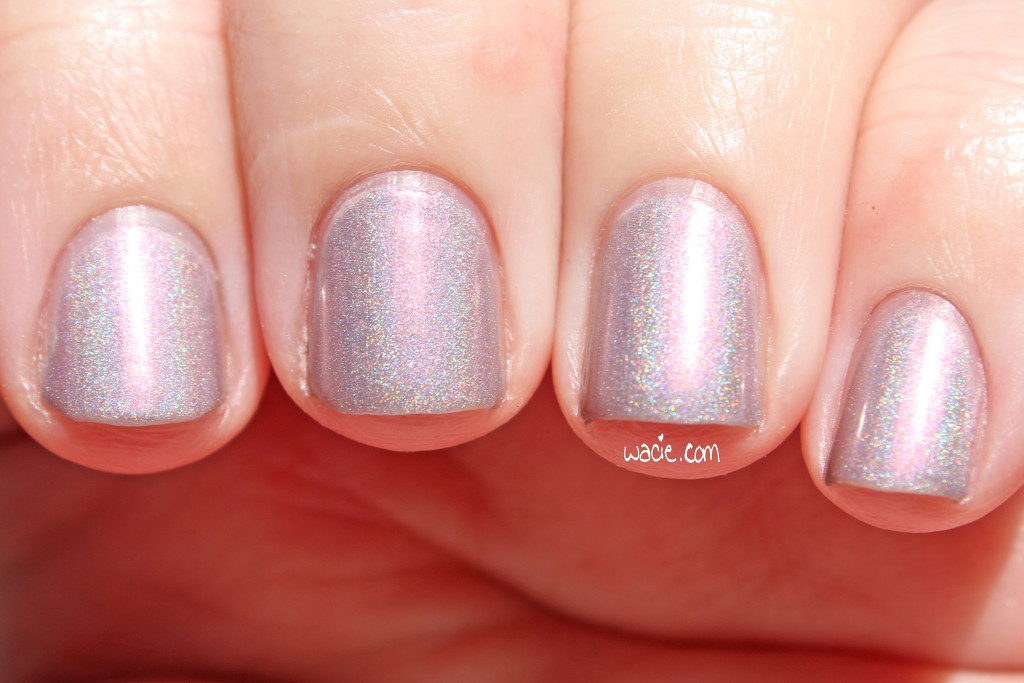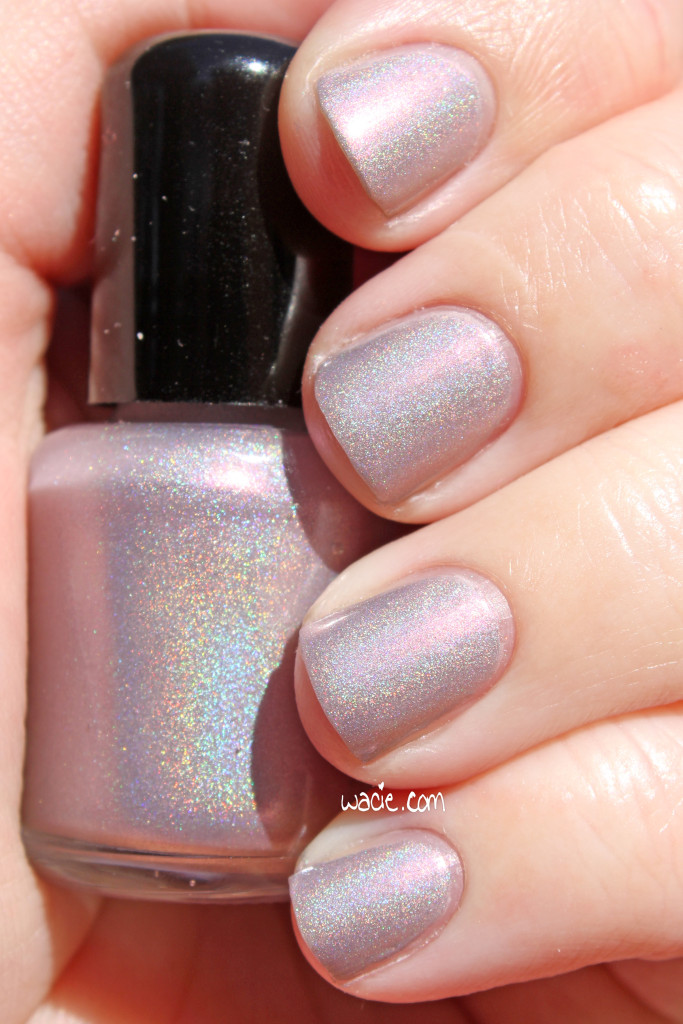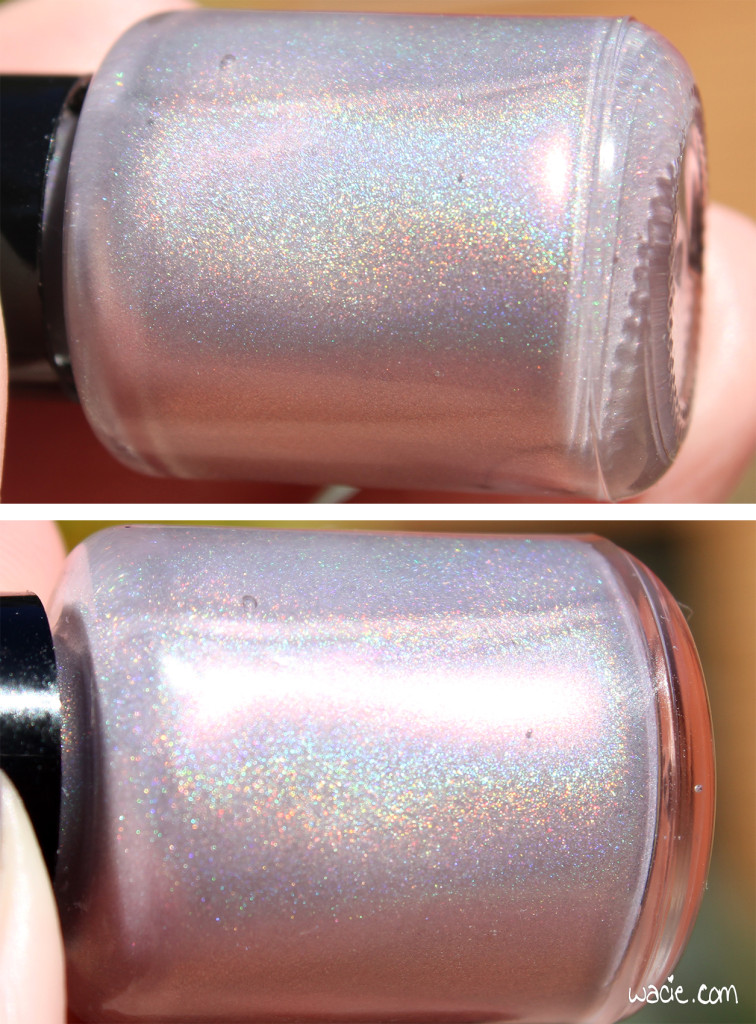 Dawn is described by BEGL as a "pale pink linear holo with strong pink flash". It applies evenly from the first coat, even though the first coat is on the sheer side; I got good opacity in two coats. The drying times were also quick. The formula is very easy to use; it's not too thin or too thick. I was able to apply with lots of control. I didn't take any indoor photos, but the holo effect doesn't show up as well with indoor lighting. However, the pink flash is still quite potent. Outdoors is where I get the best of both.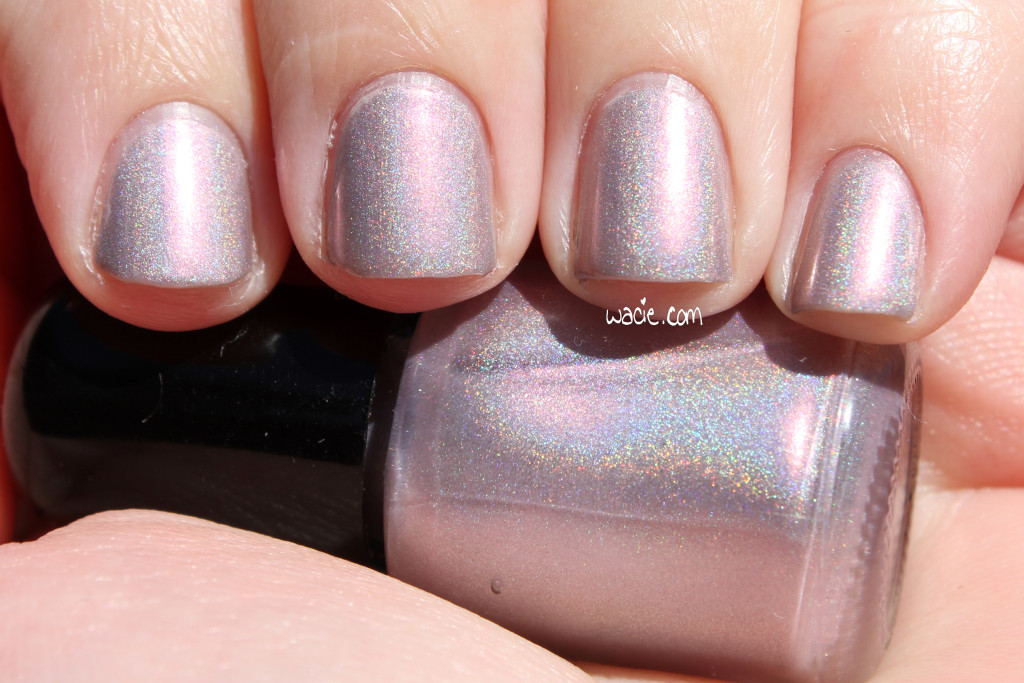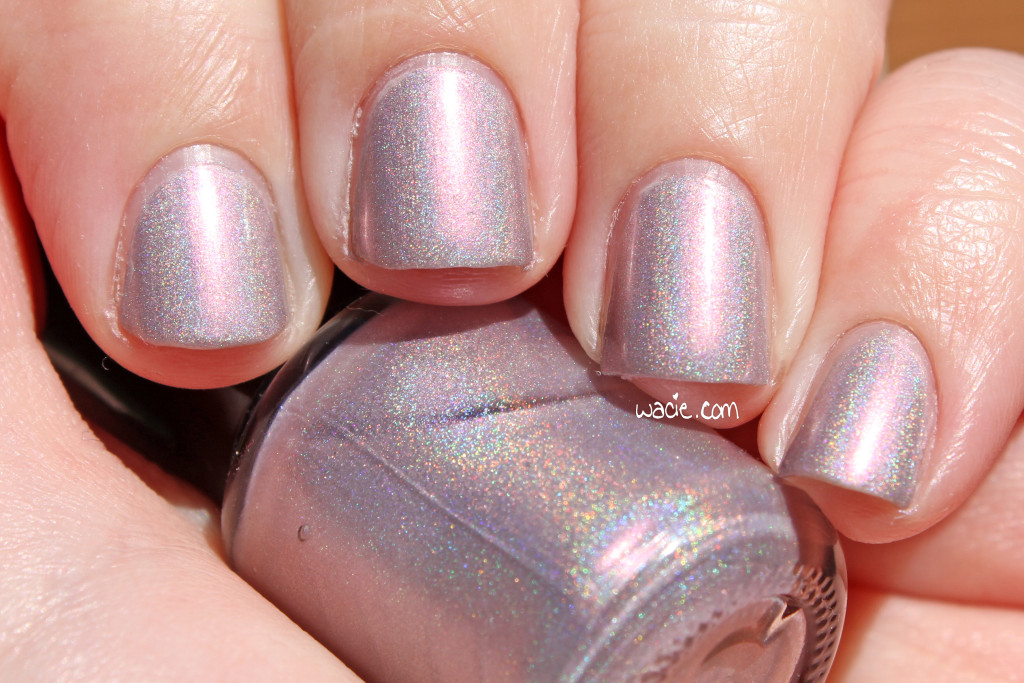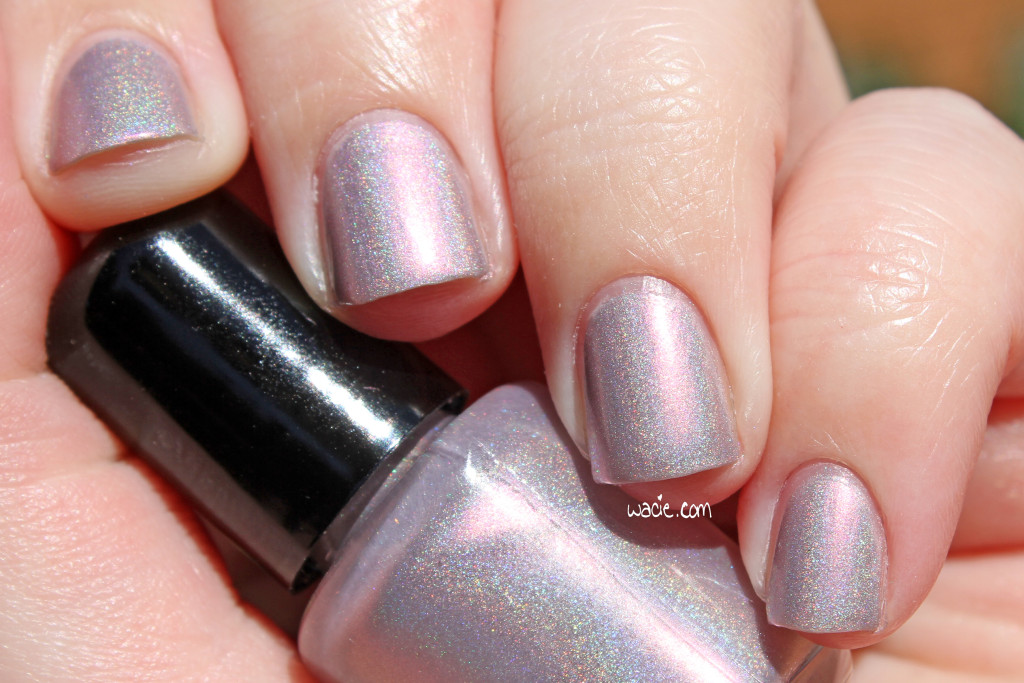 My tastes have changed, I think. If you'd asked me a year ago if I'd ever write the words "I sure do love this dainty pink holo", I'd probably scoff. Two years ago, before I even started this blog or even knew about indie polishes, I definitely would. It wasn't that long ago I was dismissive of light pinks or nudes, and I wasn't always a fan of holo polishes. This polish, though, is so sweet and dainty. It's so ladylike. I keep looking down at my nails and thinking "Man, I'm so glad I came around to polishes like this." I really do love this dainty pink holo.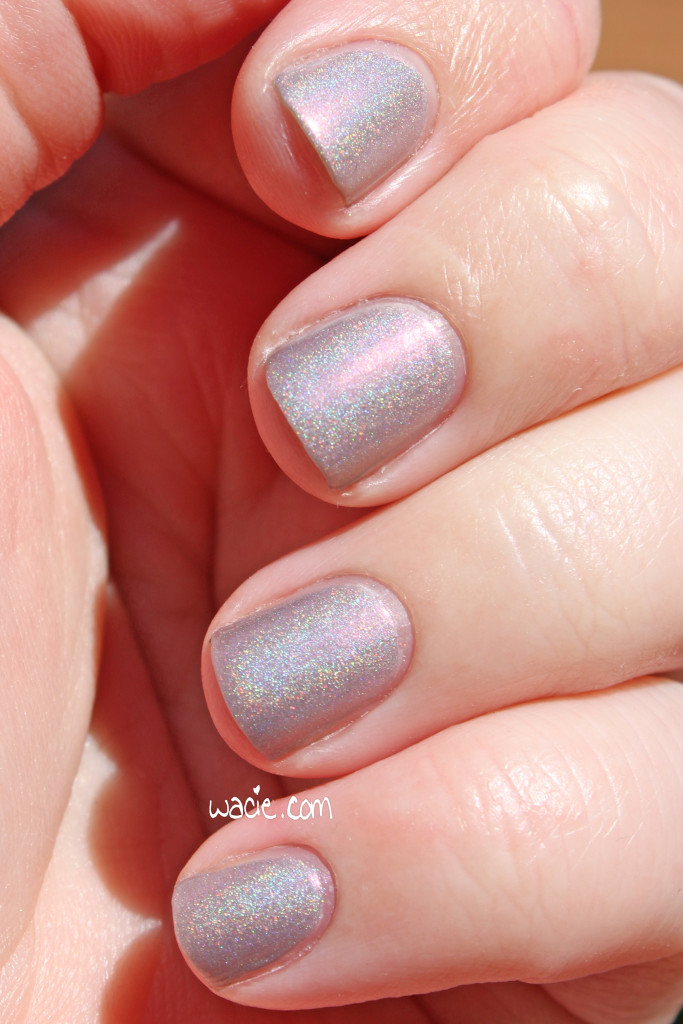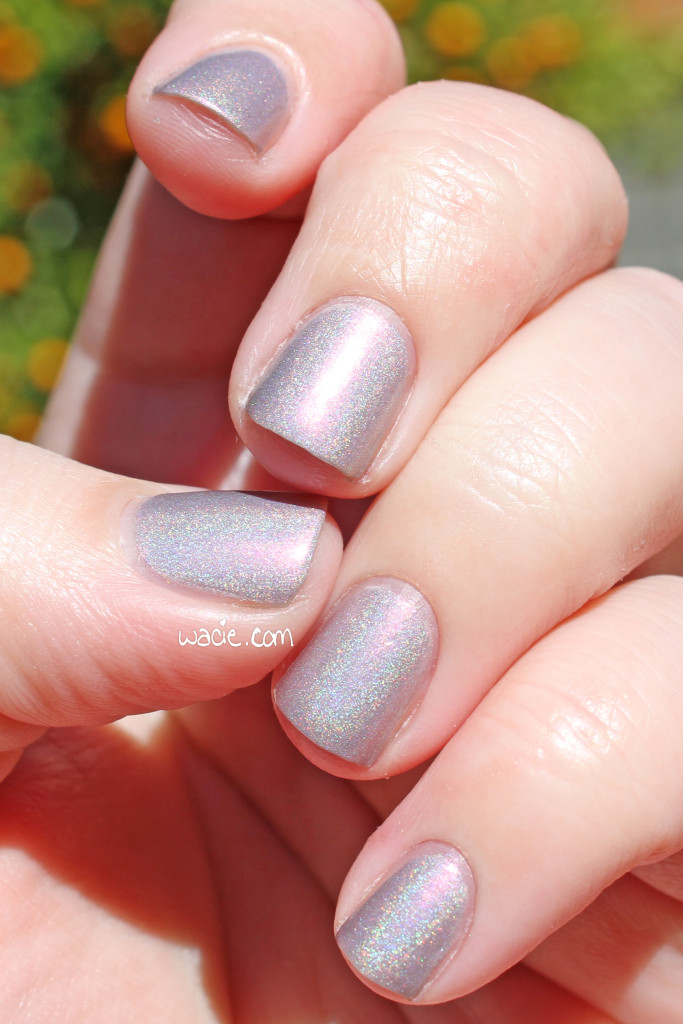 As I mentioned, this is a decant from a full-size bottle. Once upon a time, I cart-jacked a BEGL prototype from Angela at Older Ladies Like Color Too. I felt bad, so I offered her a decant of it. She gave me this in return. It was a good trade. Dawn isn't a currently available polish; I believe the last time it was for sale, there was one bottle up for auction during BEGL's Depression Awareness charity auction in October. You can purchase other BEGL polishes from their shop.