For this Swatch Sunday, I'm wearing nubs! I broke a nail brushing my hair. I'm also wearing e.l.f.'s Nude at three coats with one coat of Digital Nails's Ain't Nobody Got Time for That top coat. Mostly though I'm wearing nubs.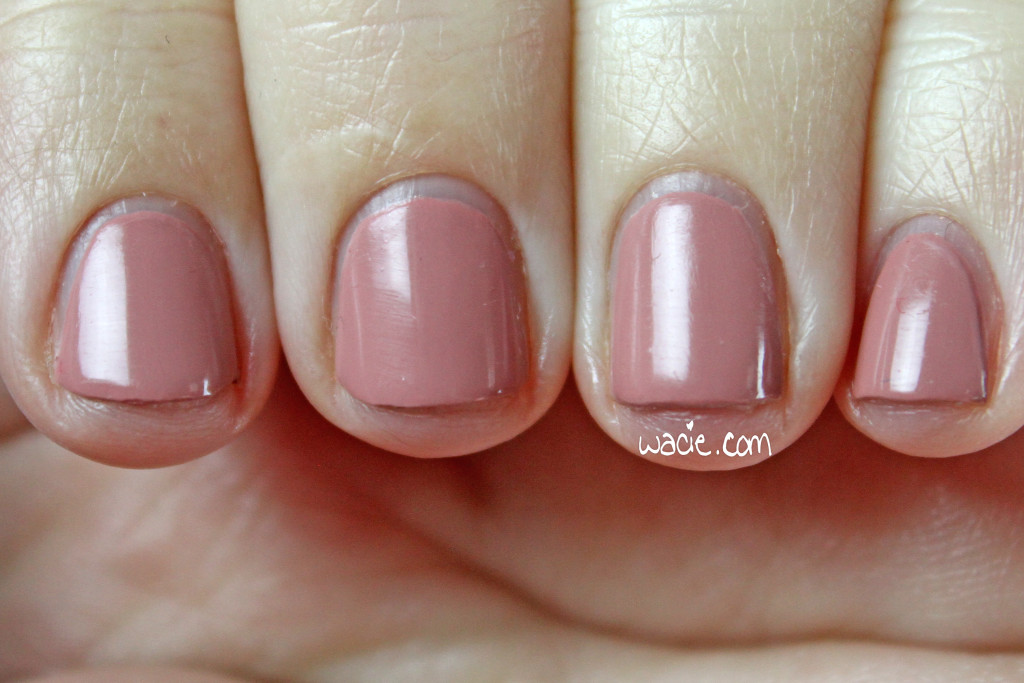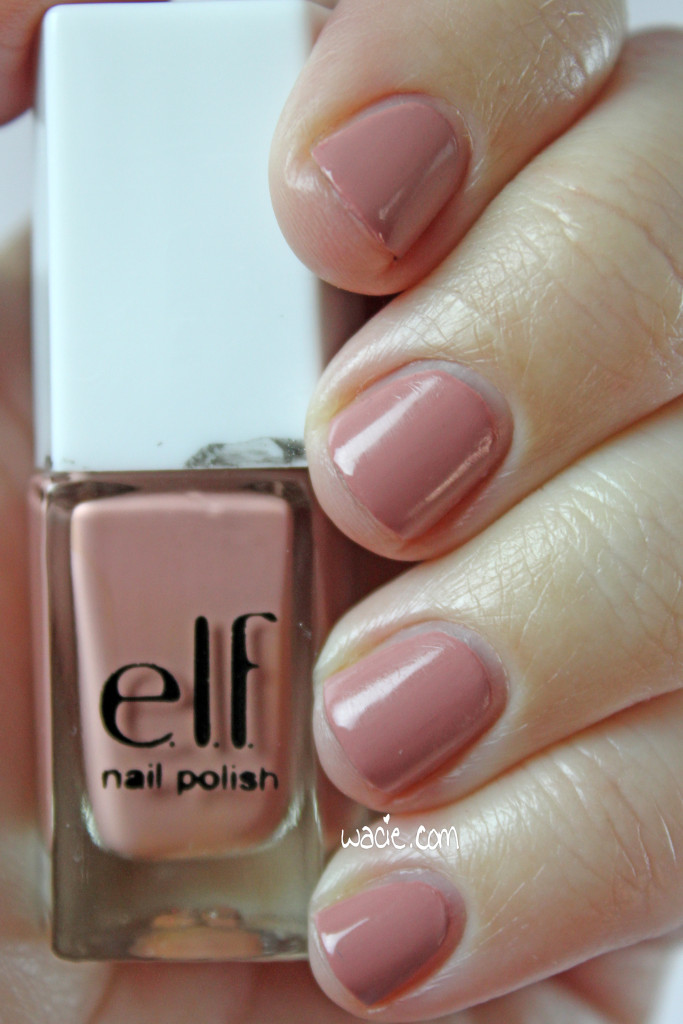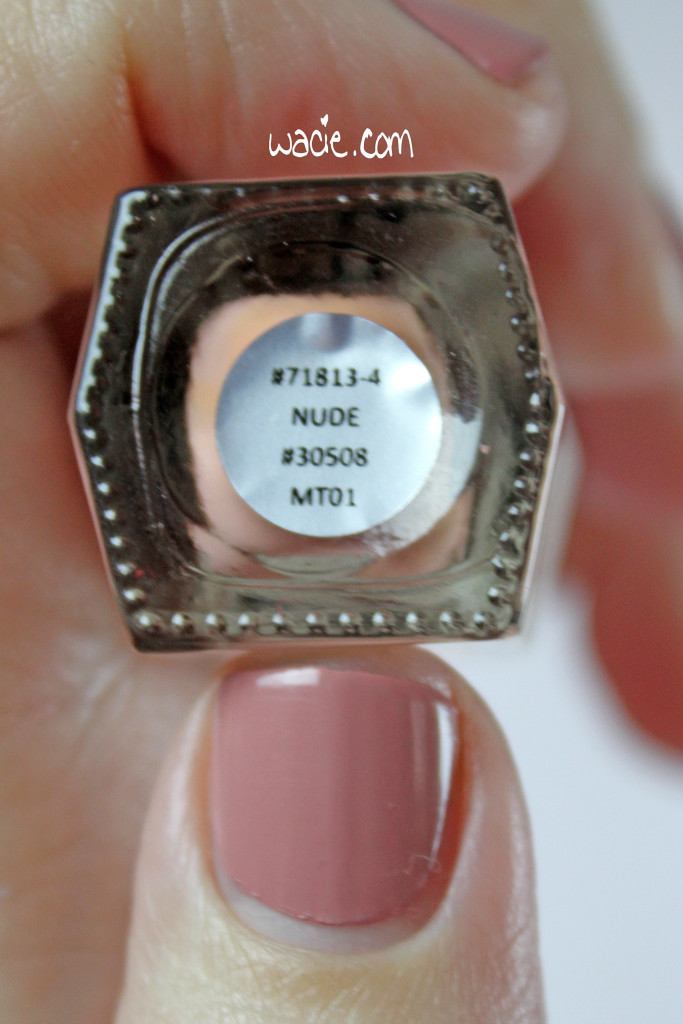 Nude is pretty much what it sounds like. It's a nude creme. The lighting in my house is inconsistent, so I find the color changes based on lighting; in some rooms it's more of a dusty mauve than a nude, and in others it's a cool caramel. It's very well-pigmented; I had perfect opacity in one coat, believe it or not. Drying times were very fast, and Nude dries with a satin finish. Top coat gives it a very dramatic shine.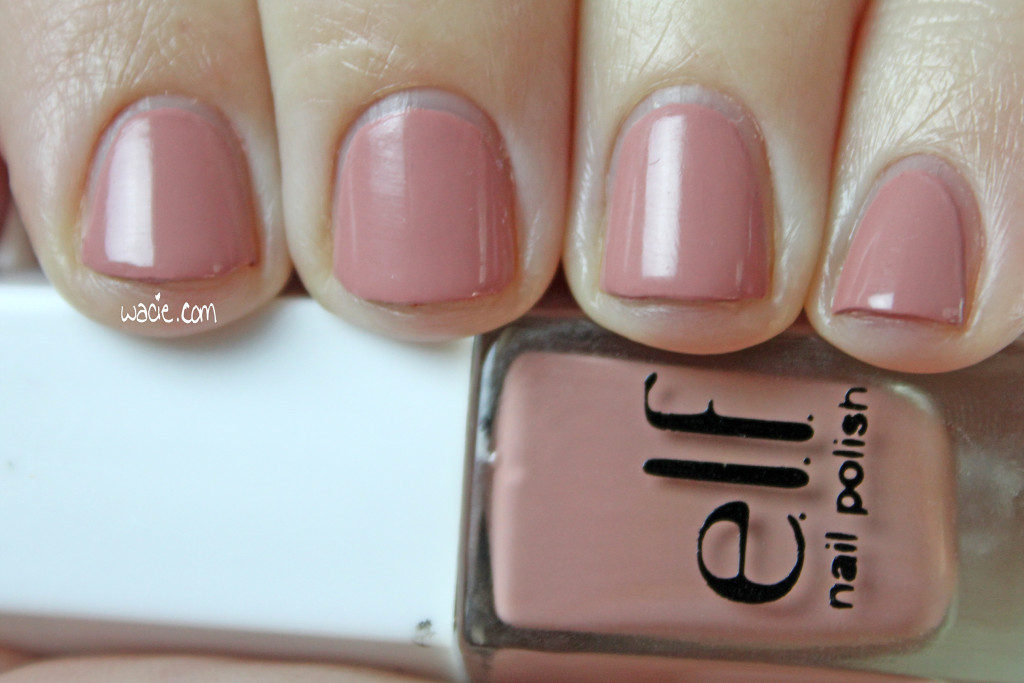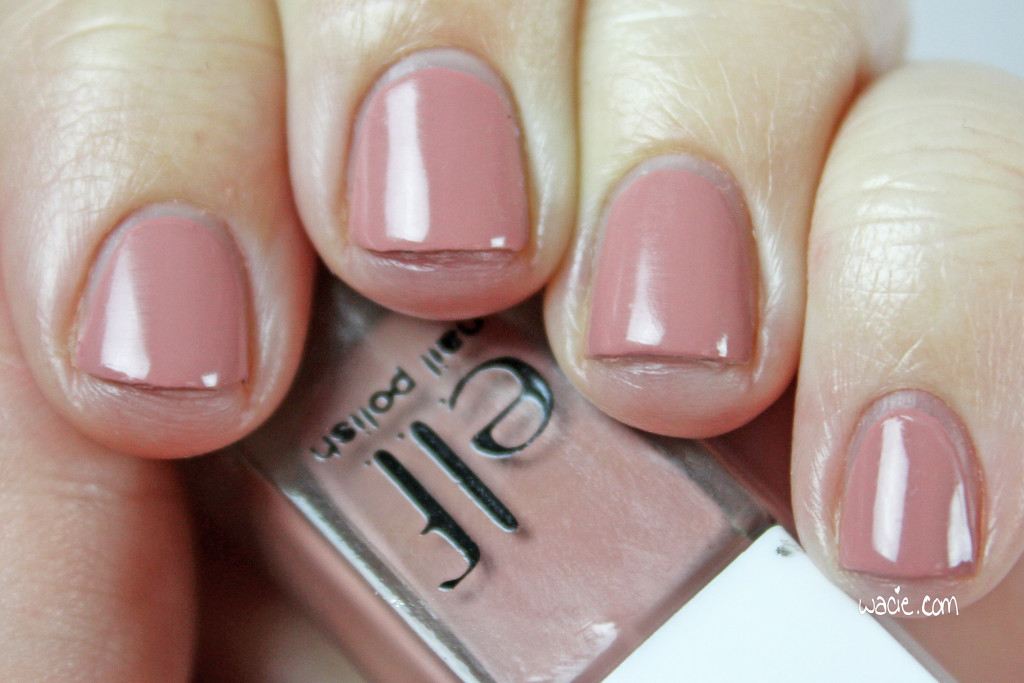 I've heard some pretty bad things about e.l.f.'s polishes, so I'm really surprised by the quality of Nude. I can't believe that I'd gotten such good coverage in one coat. I can't believe I didn't get any streaks or bald spots. I had a fantastic time applying this polish. The formula was a good consistency, and the brush was just the right size for my little nails. I'm really happy with how this swatch went.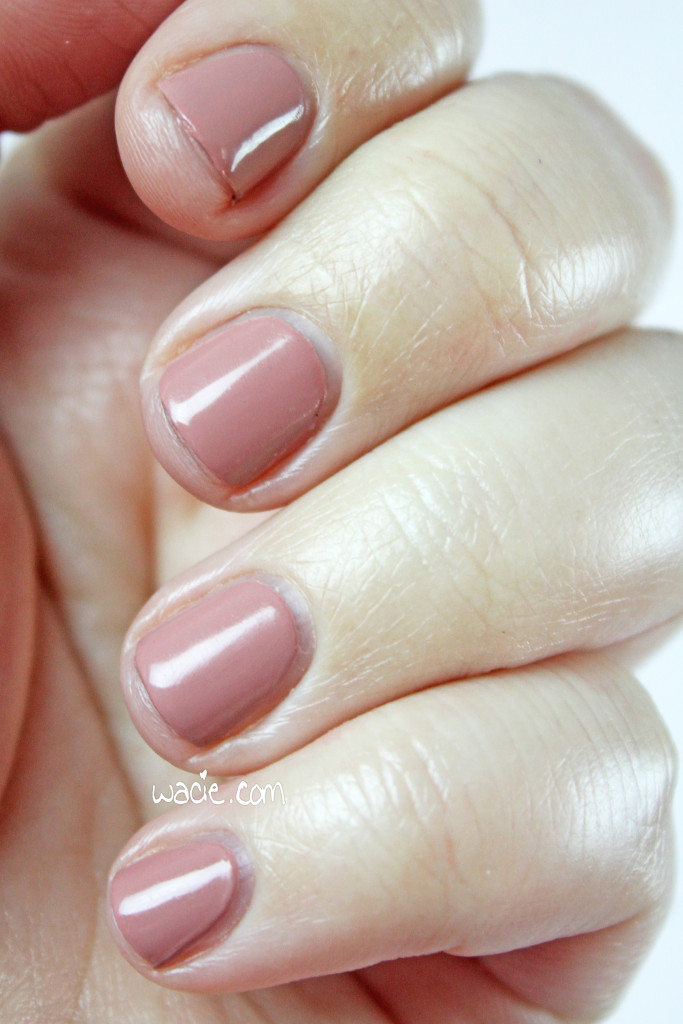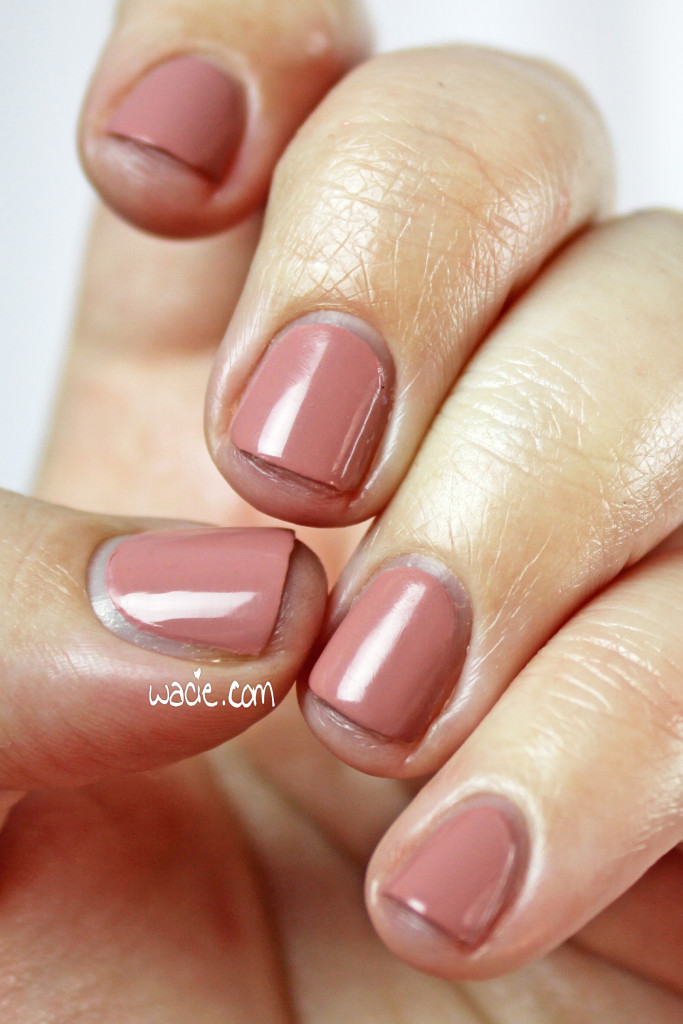 Nude came in a Disney Villains-themed set with eleven other polishes. Specifically, this one is part of Cruella de Vil's mini-set. I'm sensing a pattern. This set was available at Walgreens a couple years ago, but it looks like, as of this publication, there are a few available from independent sellers. Like the Disney Villains Varnish set I talked about last week, it's probably not worth hunting down unless you really need the Villains packaging. The polishes are nice, but they aren't that nice.