I have another prototype to show you this week! This is Blue-Eyed Girl Lacquer Prototype CTA 2.0. I've got on three coats with one coat of Ciate's Speed Coat Pro top coat.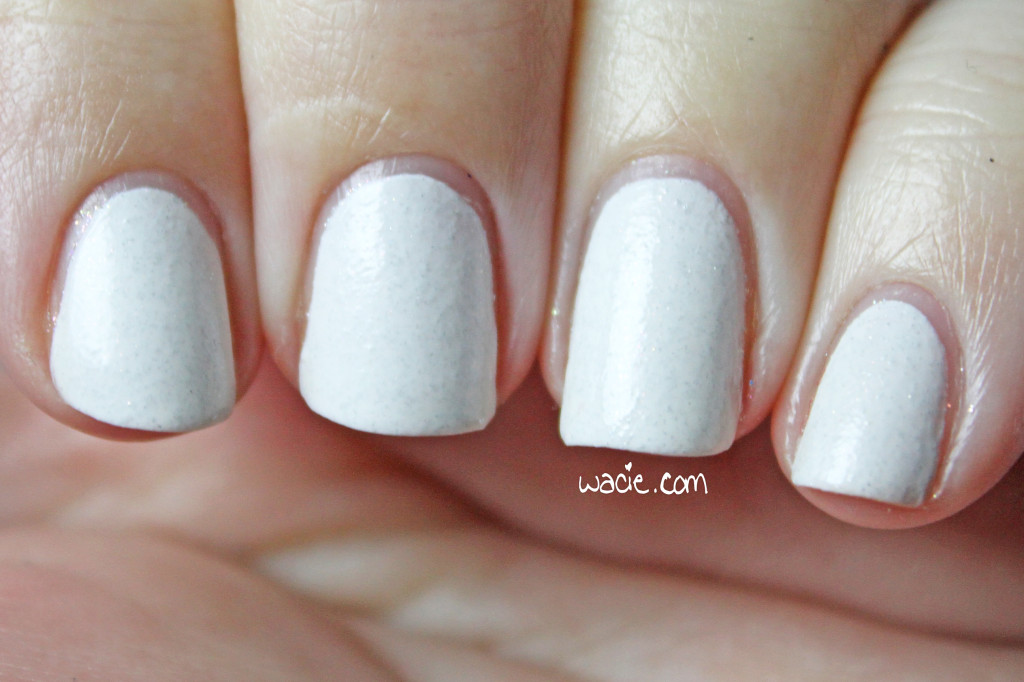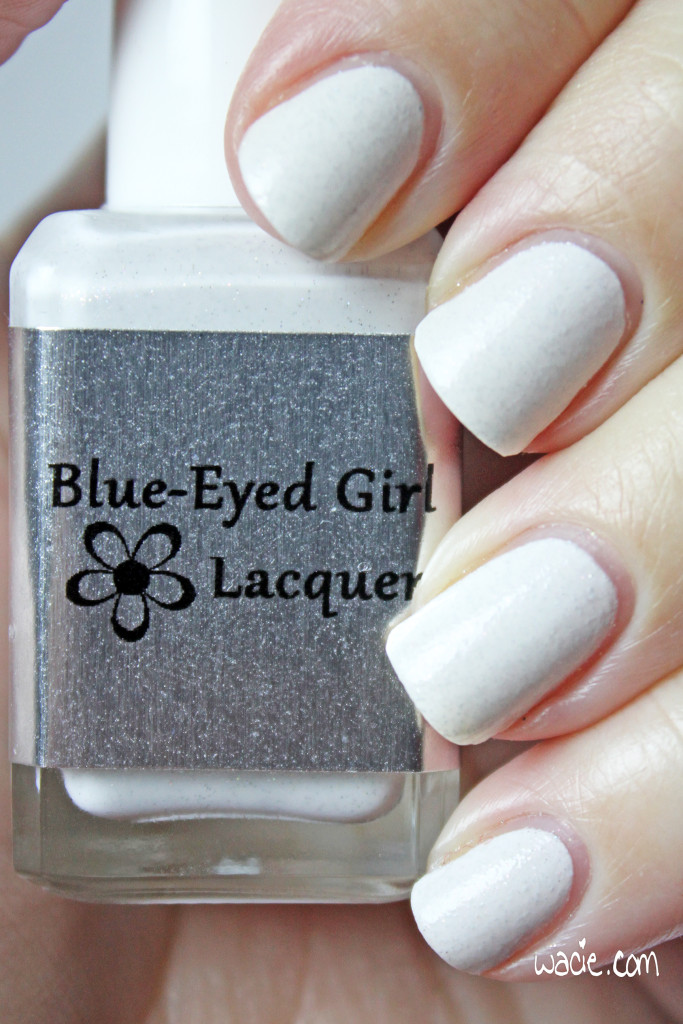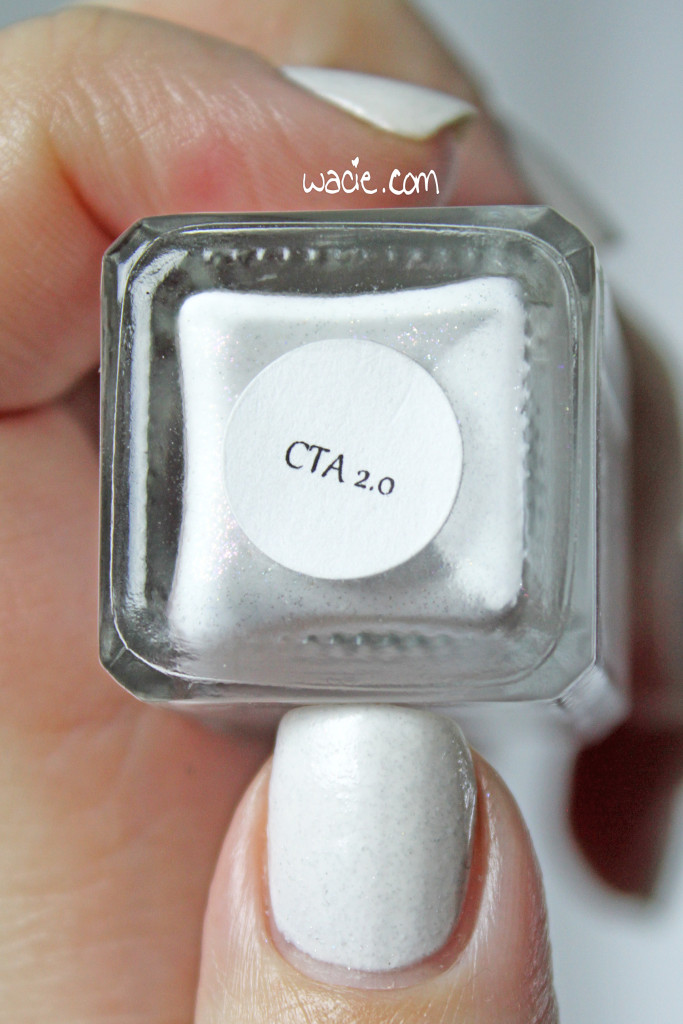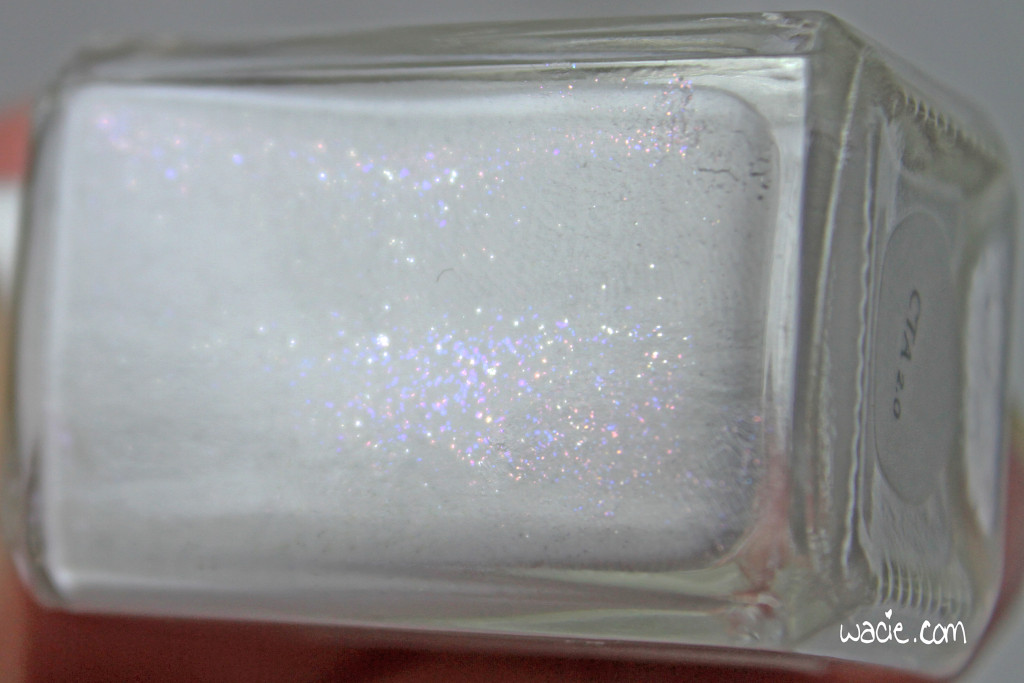 CTA 2.0 is a white creme with multicolored shimmers. There's something iridescent in it, something that shines blue to purple. There also seems to be something that shifts from gold to lilac. The shimmer in the bottle is absolutely beautiful, but it does not transfer to the nail well at all. You can see a few subtle stray shimmers in photos and that's about it. The shimmers are a little stronger in person, but even then they're mostly covered up by the thick white creme. It's still pretty, but likely not what the maker intended, which is why it never made it past the prototype stage. CTA 2.0 dries matte with a fine texture. The drying time was pretty nice. It's still a good polish overall.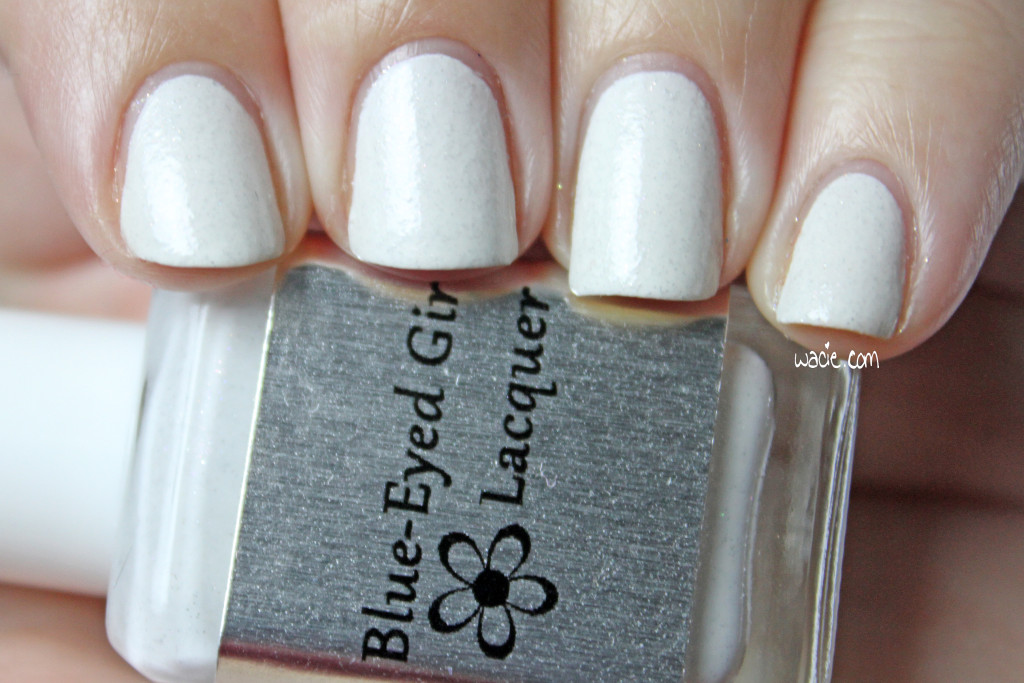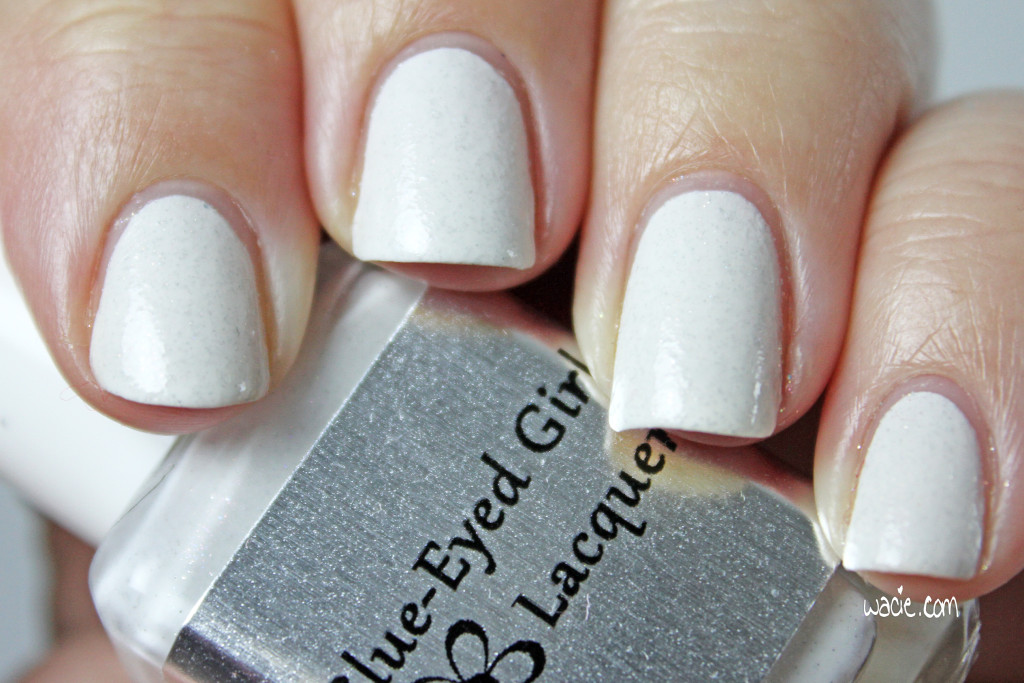 In my own records, I call this polish Snowshine, just because I tend to lump everything that's white with snow and winter. Based on the one time I got to stomp around in some day-old bargain bin snow, this polish really does remind me of snow. It's all white until you get up close to it, and then you can see it sparkling in the sunlight, melting delicately into the earth. This polish is exactly like that. You have to look a little harder for the sparkle, but you know it's there.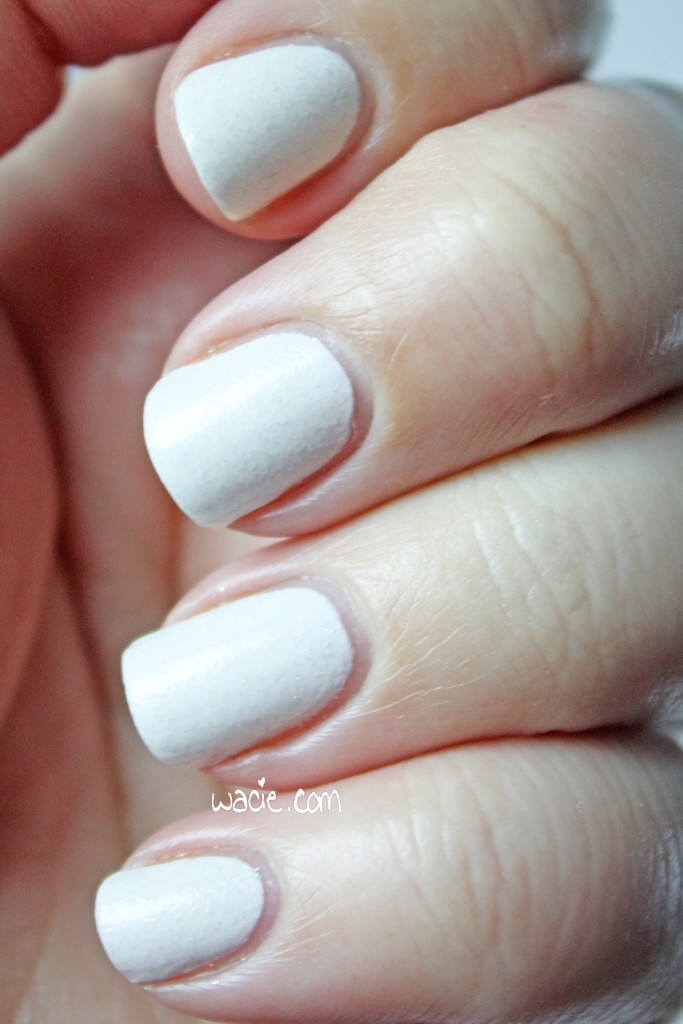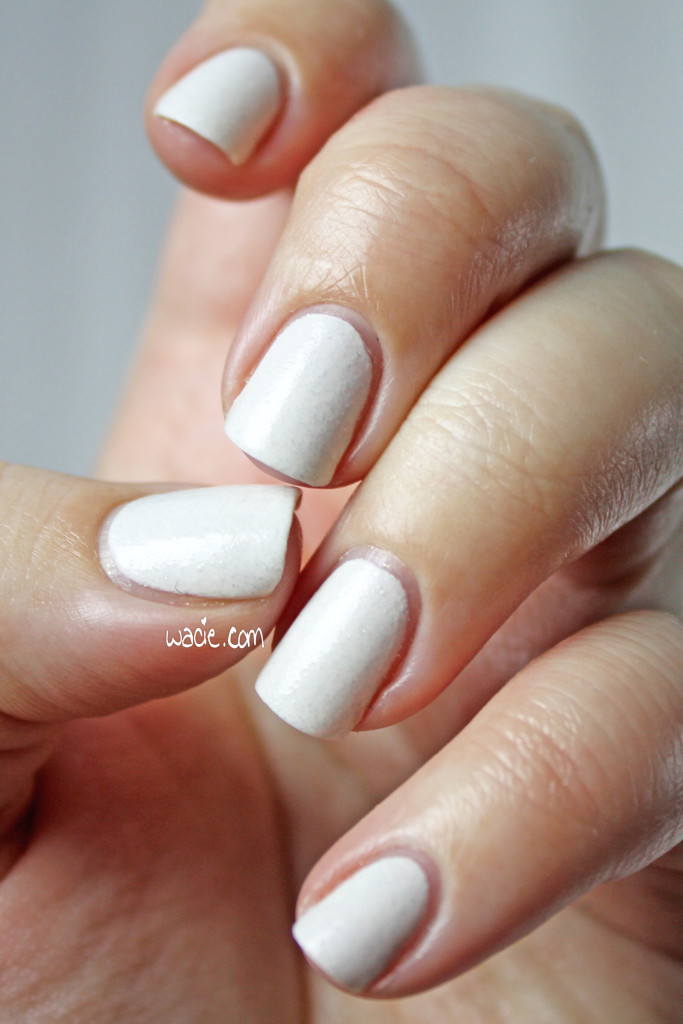 As CTA 2.0 was a prototype, the bottle I have is the only bottle and no others were made. You can buy other Blue-Eyed Girl Lacquers from their shop.
I bought this polish myself.