Today's manicure is one of my favorites. I haven't had a favorite in a really long time now.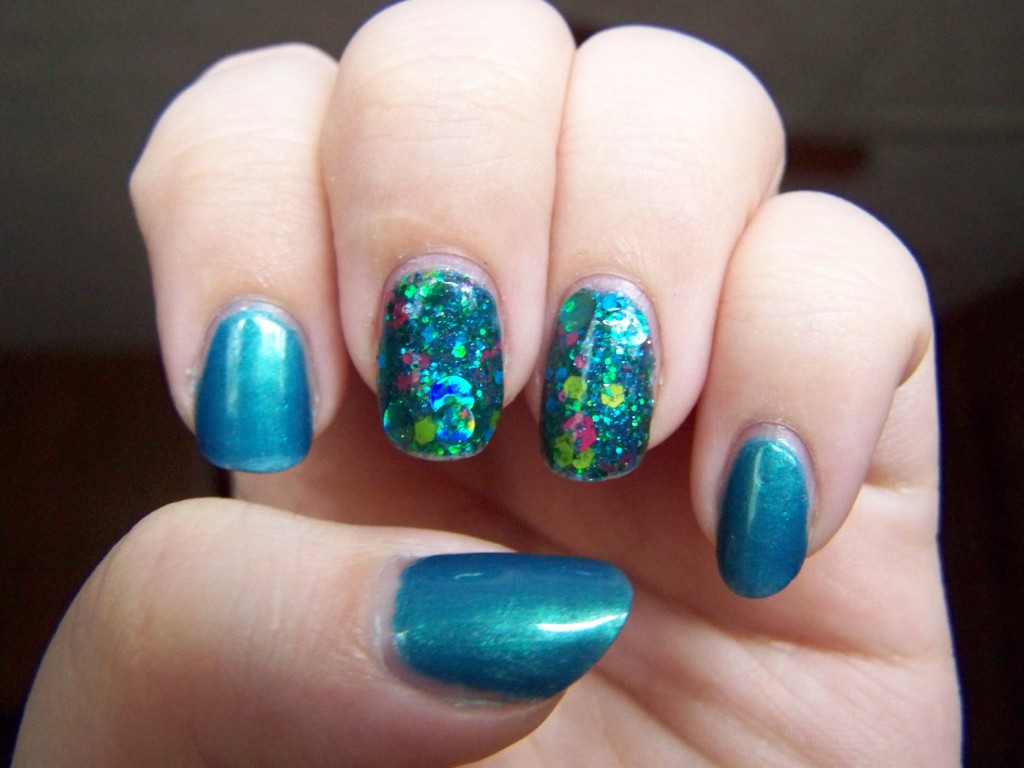 My two colors this week are Sephora by OPI's Skinny Jeans and Digital Nails's Wibbly Wobbly. I really love how it came out. I thought the nails without the glitter would be too plain, but the colors actually work really well and I don't feel like the rest of my nails are too plain. This is a fantastic match. Something else I worried about was the glitter going on too thick and making the nails fat. That didn't happen the way it did with this glitter. I brushed the glitter on instead of dabbing it, so maybe that made a difference. I could have just Wibbly Wobbly as a glitter topper,  but I really wanted that multi-layered glitter look. I'm pleased as hell with how it turned out.
So, a little something about Wibbly Wobbly: I think it's the polish that sold me on indies. I saw a Reddit post with Wibbly Wobbly over black, and I'd never seen anything like it before: all those different glitters, the huge dot glitters… I needed it. I went to buy it immediately after, but I reigned myself in somehow, even though there was like one bottle left and it seemed like destiny. I couldn't bring myself to pay ten dollars plus shipping for a bottle of polish. When I got a prize for being a finalist in a game design contest, all that went out the window. Ultimately, it's this polish that led to my delightful indie polish problem.