Welcome back! We've got another simple manicure done with a textured polish for this week's Manicure Monday. This is Cinna-man of My Dreams from Nicole by OPI. I'm wearing three coats without top coat.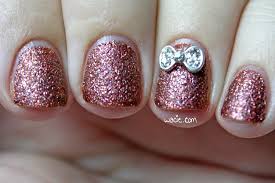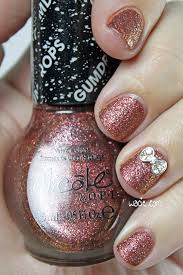 Cinna-man of My Dreams is a cool rosy bronze textured polish. Application went well; the glitter was dense and evenly-distributed. I reached full opacity in two coats. The texture isn't as coarse as some texture polishes are; as this is part of the Gumdrops collection, I suspect they were going for a fine sugar texture rather than the chunky glitter one the Liquid Sands have. The drying times were good; my nails were dry to the touch in about five minutes.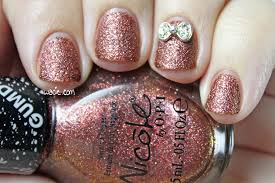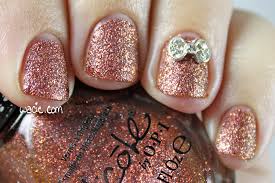 A surprise in this polish in the shifting shimmer. I'm not sure what color it is in its natural state, probably bronze or rose, but when it's front-lit, it turns a rich gold. It's evident both on the nail and in the bottle. It's my favorite part of this polish, just because it was so unexpected. It makes me wonder if I've just overlooked it in all my other textured polishes. I love it.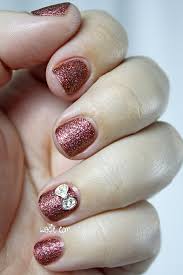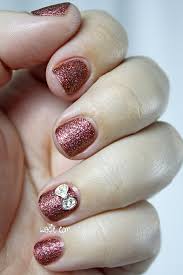 The Gumdrops collection may be discontinued. Nicole by OPI is sold in stores nationwide; I got mine from Target. My bow charm is from Daily Charme.
I bought this polish myself.