Happy Monday! For this week's look, I have yet another red and gold look. I couldn't help it, the combination was just so perfect. This is LA Colors's Animated with Formula X for Sephora's Voltage.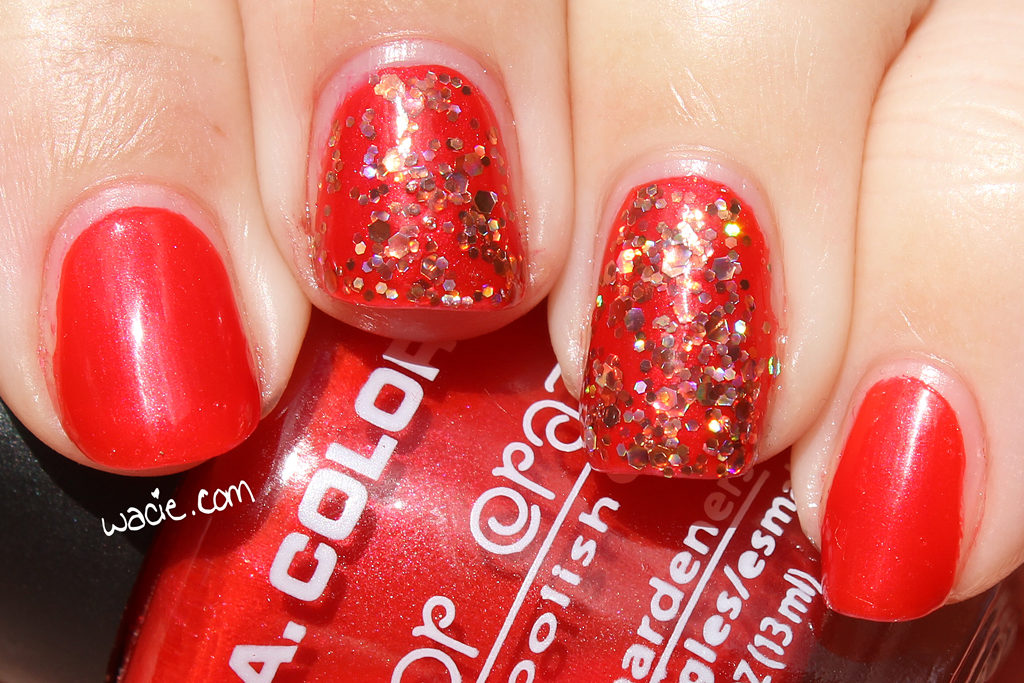 Animated might be one of my favorite polishes. Every time I wear a red polish on the blog, I always talk about how I love red polish, and this one's no exception. I bought it to be yet another red creme in my collection, but the tiny shimmer in it makes me smile whenever I see it. This is one of the best dollars I ever spent.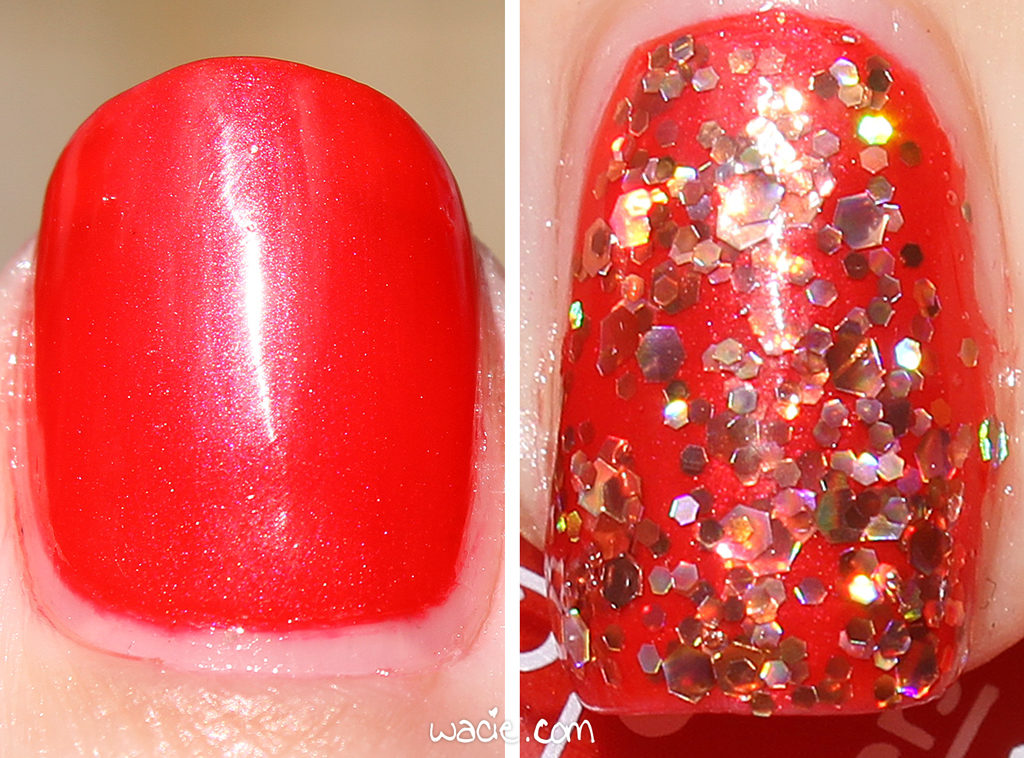 Voltage is a souvenir polish; I bought it from the Sephora in Times Square. It's a gold glitter polish in a thin red jelly base, which made it the perfect companion to Animated. I used two coats of Voltage here, not only for the extra glitter, but to made sure it got some of that jelly effect. I'm not sure it worked, but I like the look.
LA Colors is sold in stores. Formula X can be found on their website.
I bought these polishes myself.