For this Swatch Sunday, I'm wearing my first-ever polish from Ellagee! This is Chronic Badass; I have on one brushed coat over China Glaze's Pelican Gray, Essie's Pilates Hottie, and LA Colors's Daisy, topped with Digital Nails's Ain't Nobody Got Time for That top coat.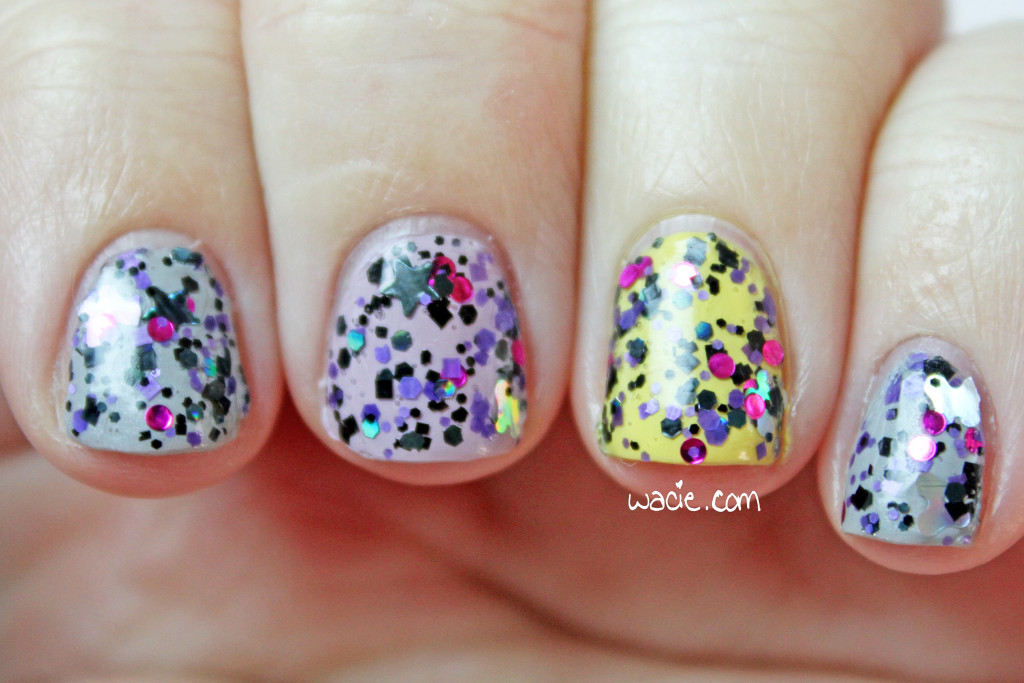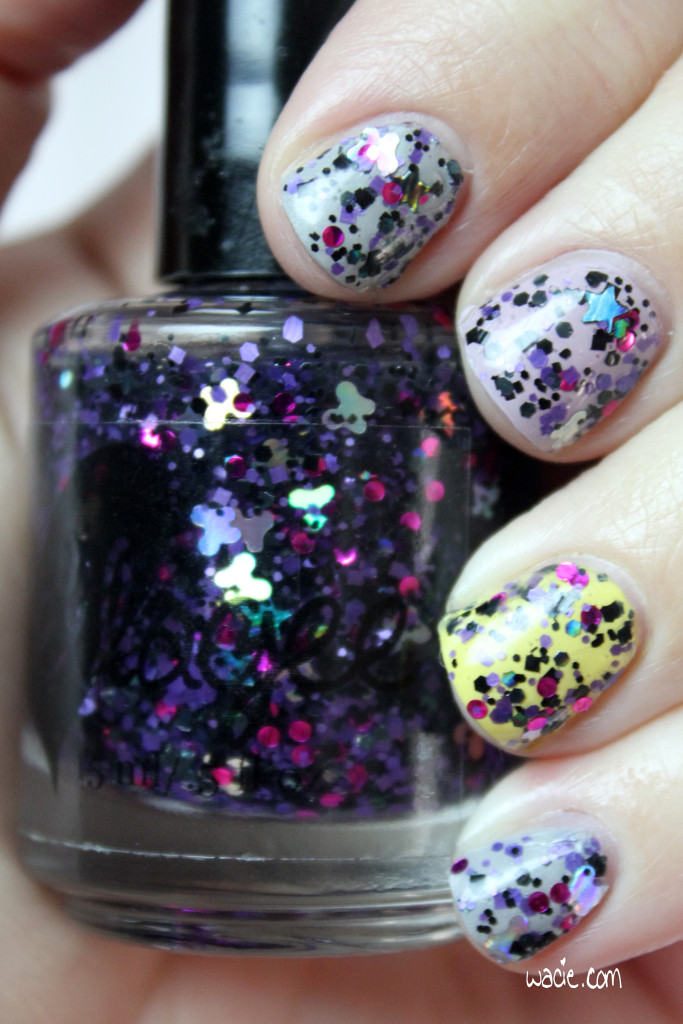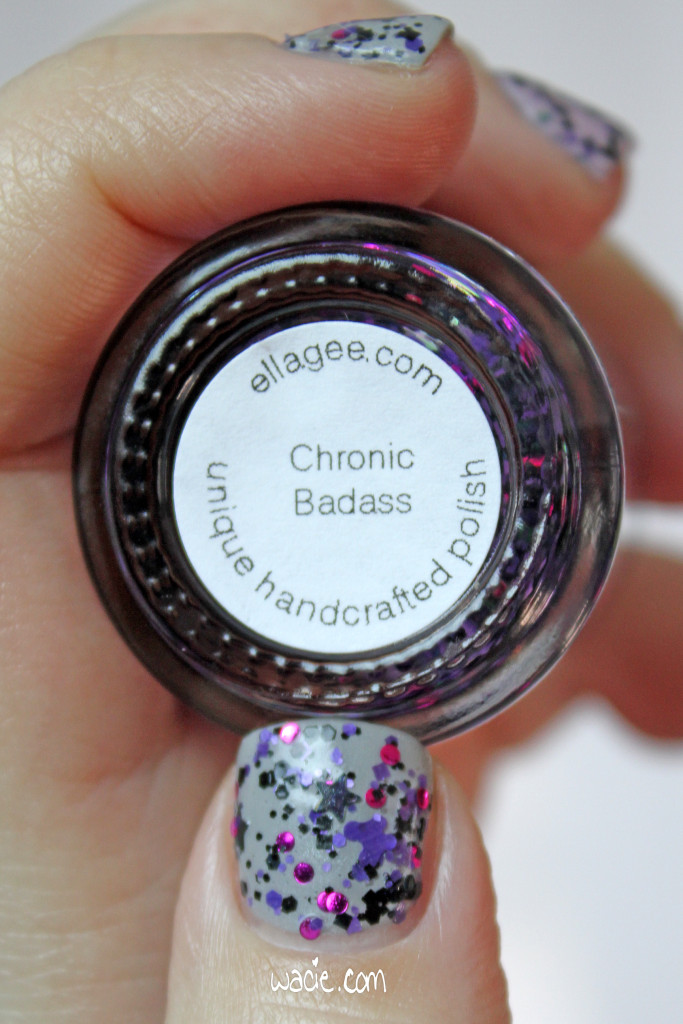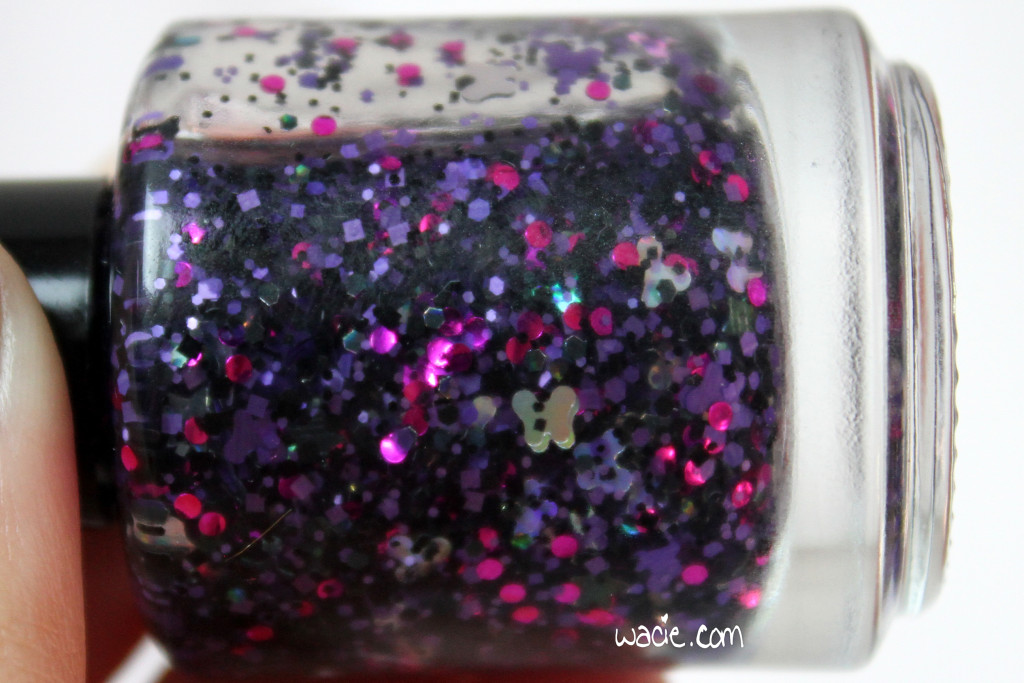 Chronic Badass is a clear glitter topper with black matte and holo glitters, metallic pink dots, black holo stars, and purple and holo silver butterflies. It was really easy to put on; the glitters brushed right on, and I didn't have to fish for the stars or butterflies. All the glitters lay flat on the nail — even the butterflies — and are perfectly smooth with one coat of top coat. Drying times were good; I had no issues with prolonged tackiness. It has a really great formula.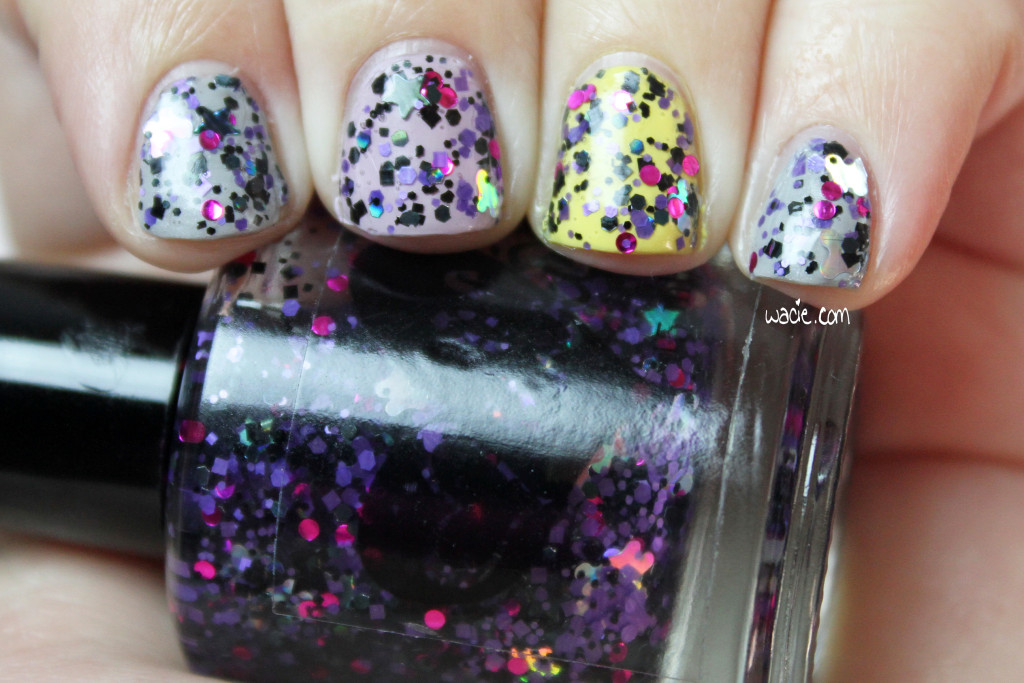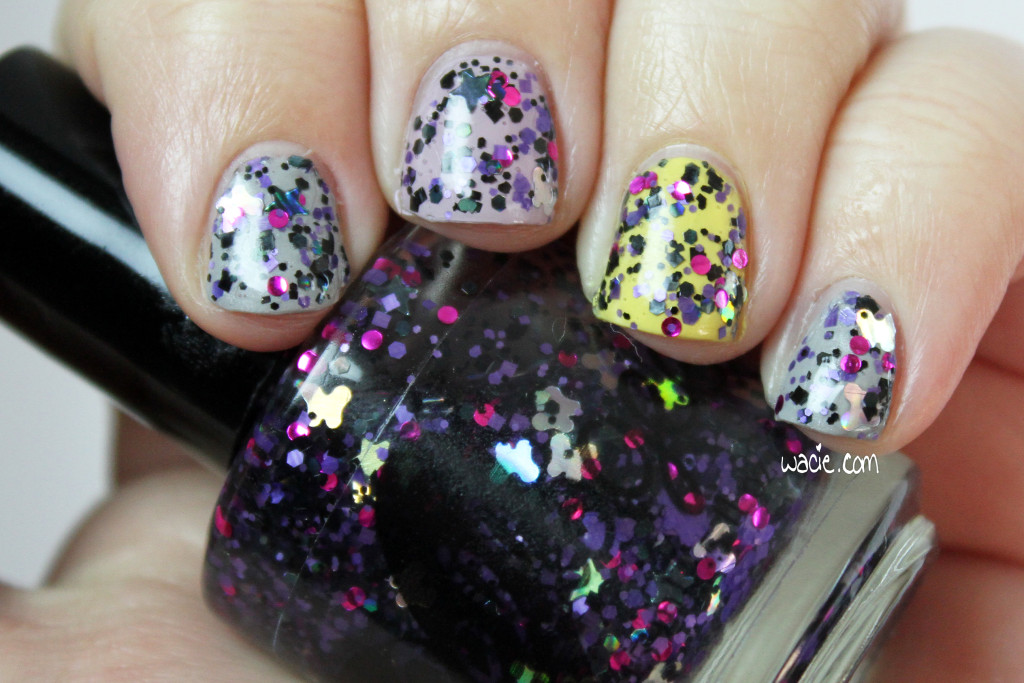 Chronic Badass was part of a fibromyalgia-themed duo collaboration with Digital Nails. Both polishes were made with purple, the color for fibromyalgia awareness. Chronic Badass also makes use of the butterfly, a symbol embraced by fibro patients. Both polish makers have fibromyalgia and made this cool little polish box to raise awareness of this and other invisible illnesses. I admit I didn't know a whole lot about it until this box went for sale last spring. It was an awesome thing for them to do; it makes me so happy to see polish makers use their time and materials (and glitter) to educate people and make the world just a little better.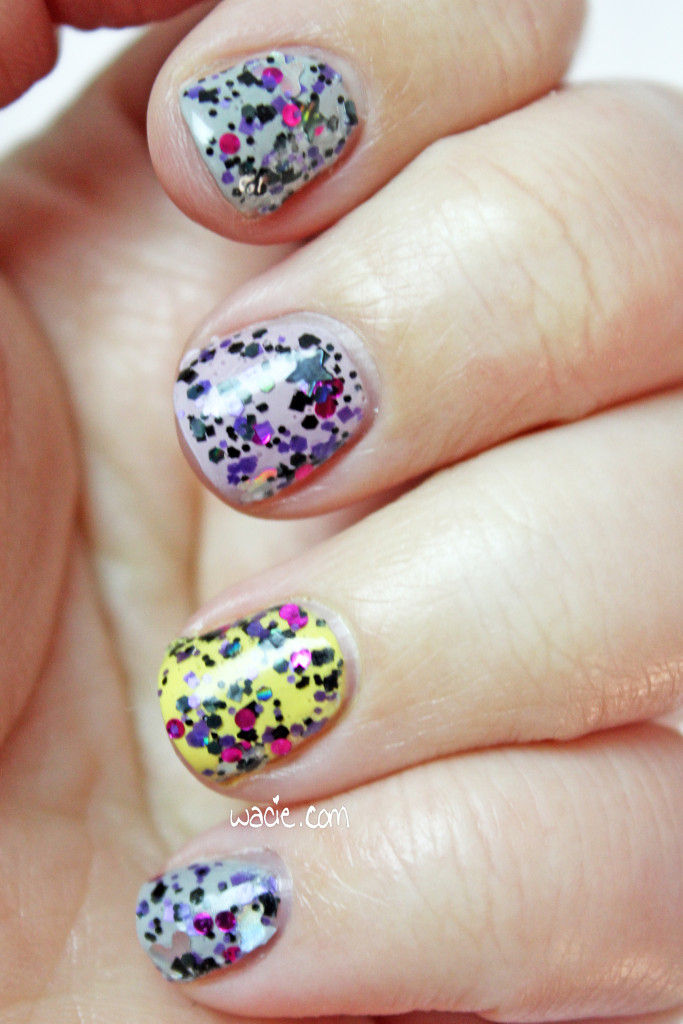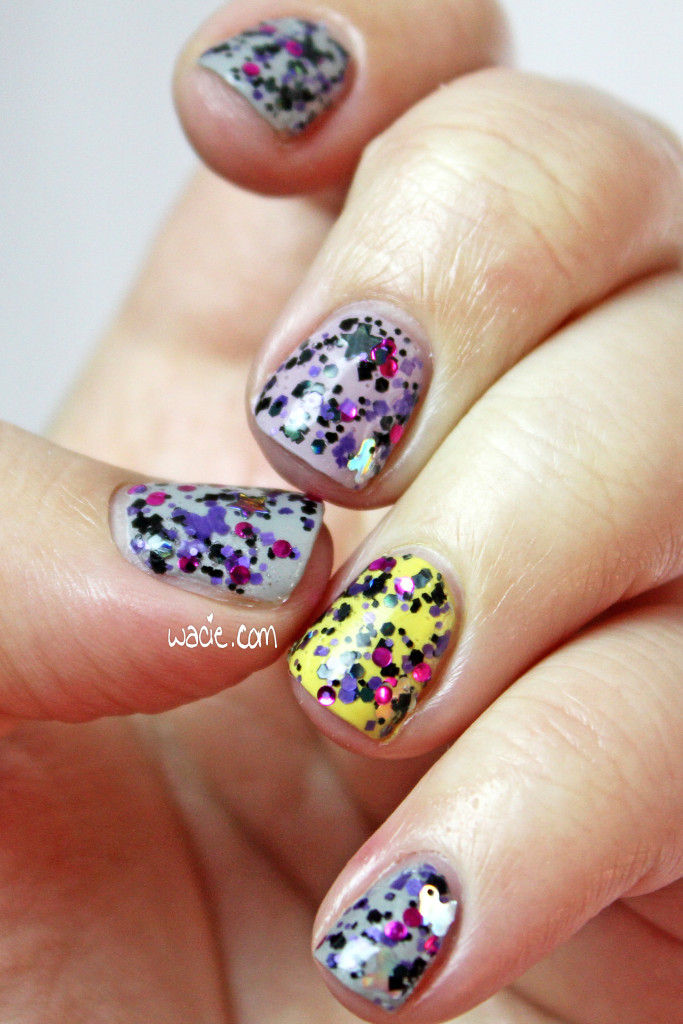 I have some sunlight photos! The holo glitters love the sunshine, and shine a lot brighter than they do indoors. I really love this look; it's so colorful and cheerful.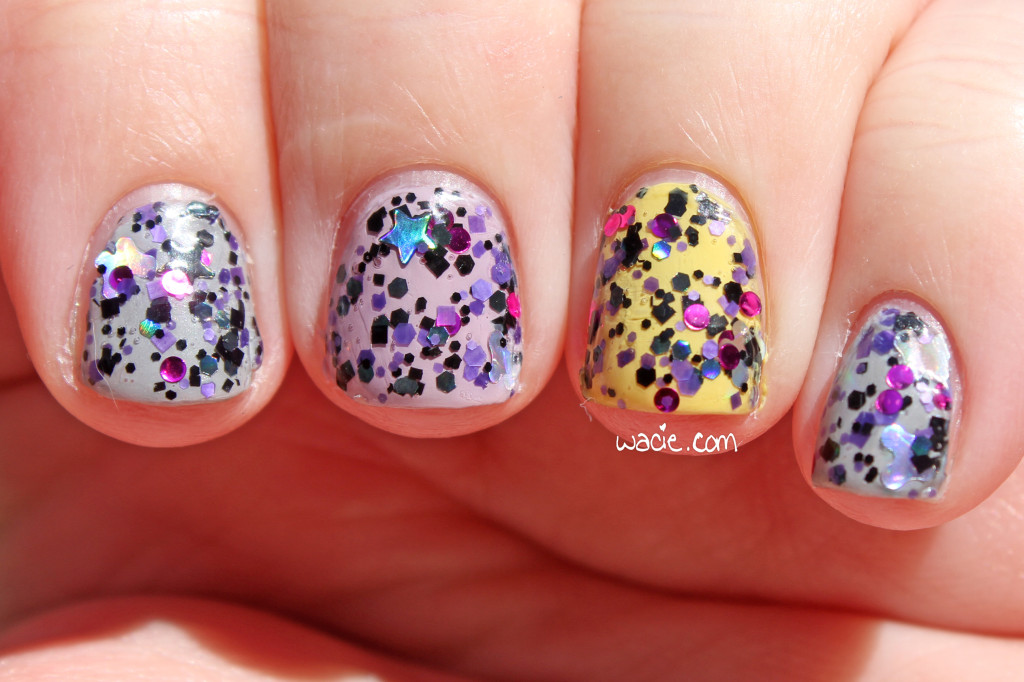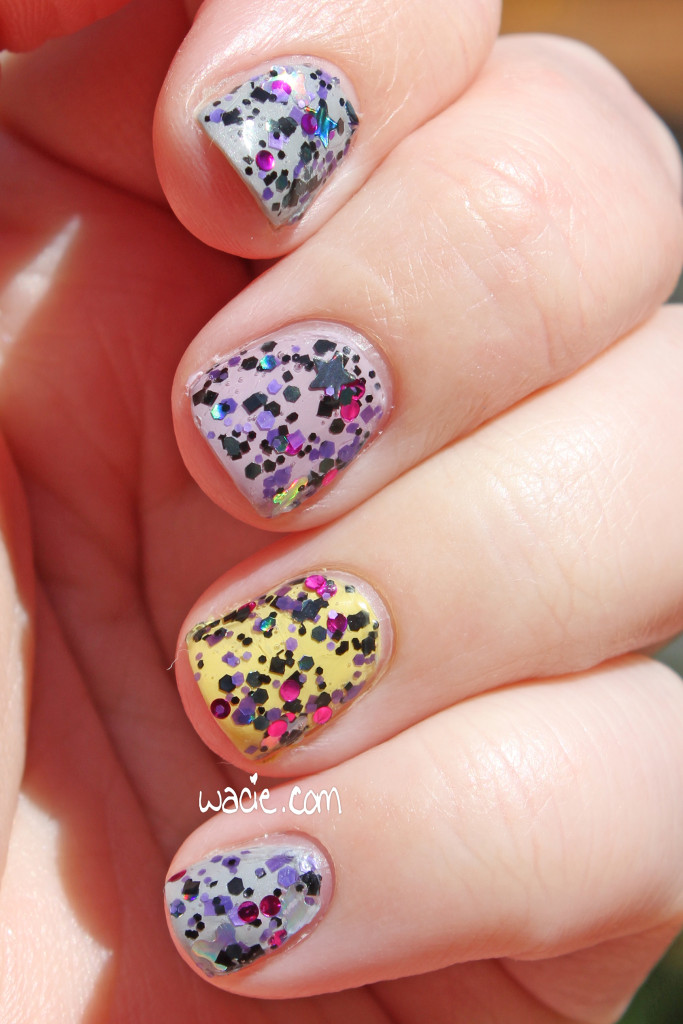 Originally, both polish makers had this duo box in their shops; Digital Nails no longer carries it, but it looks like Ellagee still has it in stock.
I bought these polishes myself.