I started this Manicure Monday with no real plan. I had a glitter and a bright base color, but I didn't really know what to do. I thought at first I would use some nail vinyls to create a pattern, but I screwed it up. I tried stamping and blew that, too. I didn't want to do a gradient because I always do those, but here we are. I used Sinful Colors's Nail Junkie (how appropriate) and Essie's Naughty Nautical, as well as two coats of Digital Nails's Ain't Nobody Got Time for That top coat.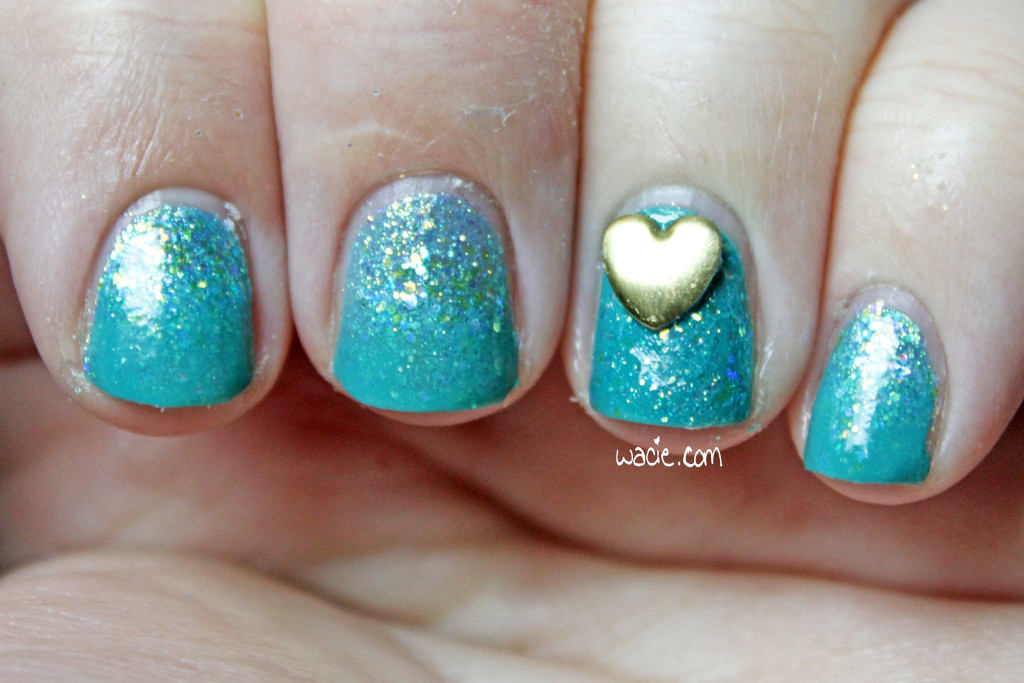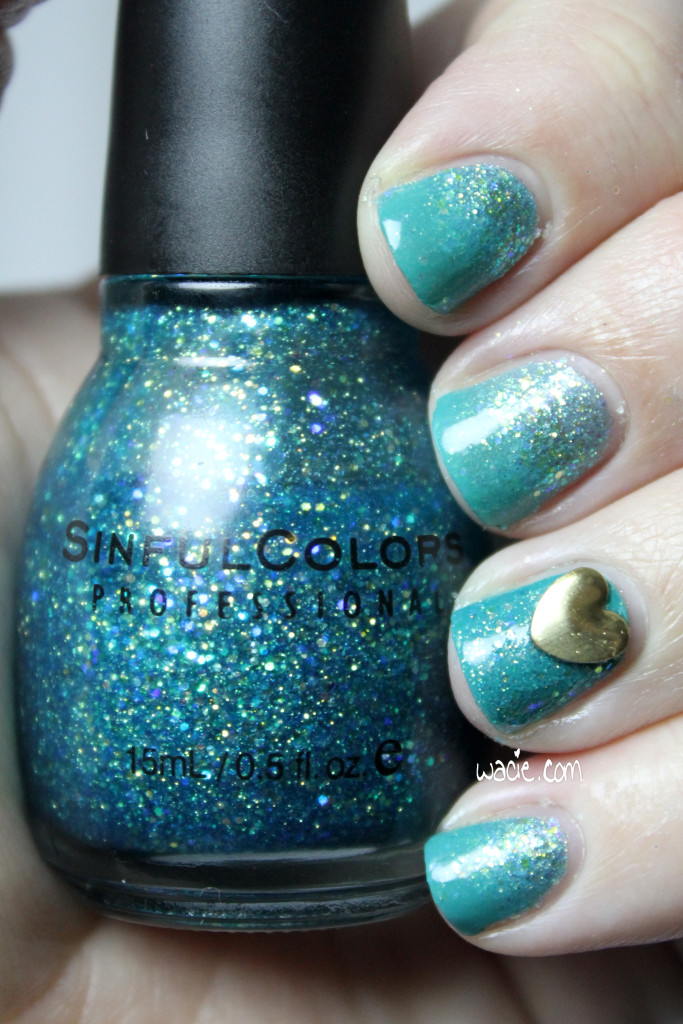 Naughty Nautical is a teal polish with fine rainbow shimmer. Nail Junkie is a thin teal jelly with many colors of fine iridescent glitters. I paired them together thinking I would just wear Naughty Nautical as a base for Nail Junkie, but I thought that was boring and forced myself to do some nail art. It's not as intricate and ambitious as I wanted it to be, but I like the look I got. I acheived it by putting down two coats of Nail Junkie, then doing the gradient. It looks like the glitter is sponged over the teal polish, but that's not the case. I also considered painting another coat of glitter over the gradient, but I decided that what I had was enough. You can also see the nail with the stud has no gradient; it's only the base color and glitter.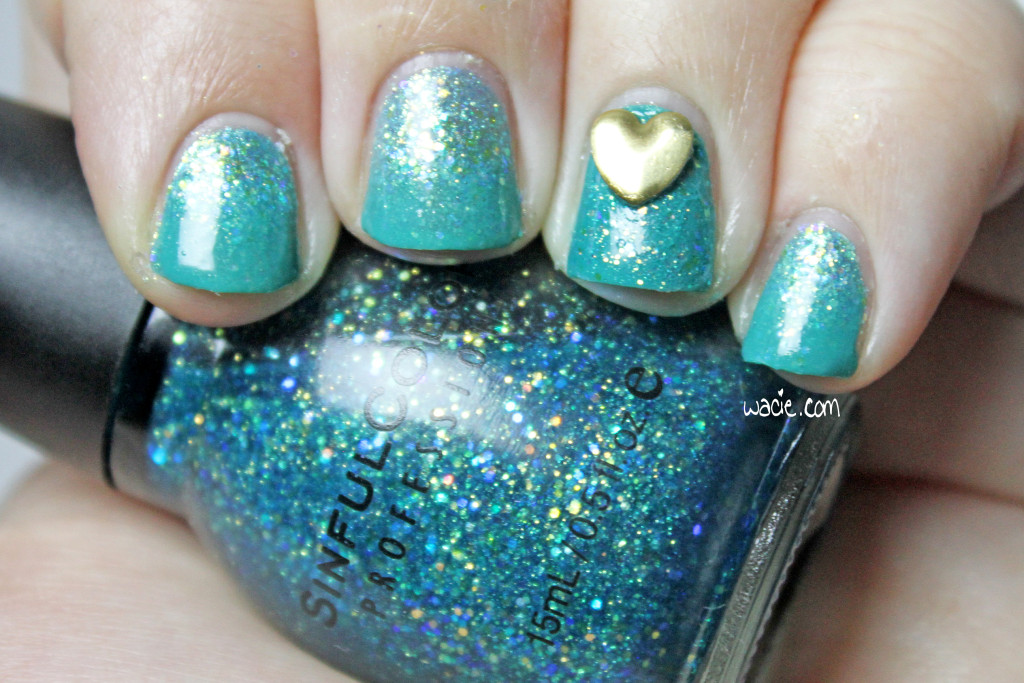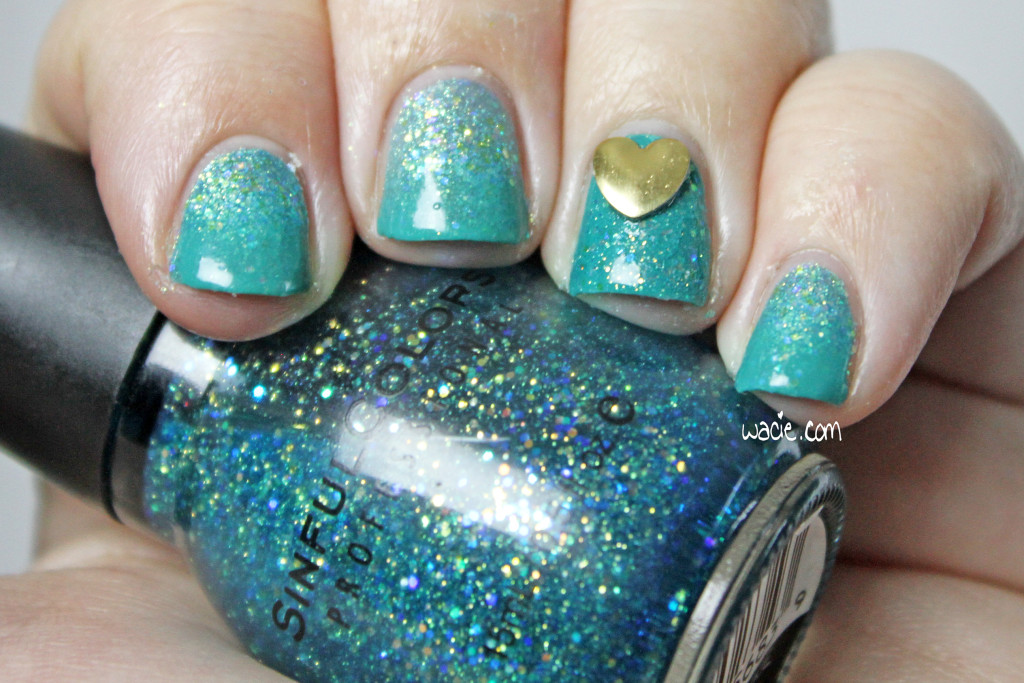 I'm pretty happy with it. It's been a while since I've done anything nail-arty and fun. I really want to do more of that instead of just painting glitter over a base. Also, I'm really embarrassed by how dry my hands look in these photos. I put lotion on before I took them, I swear.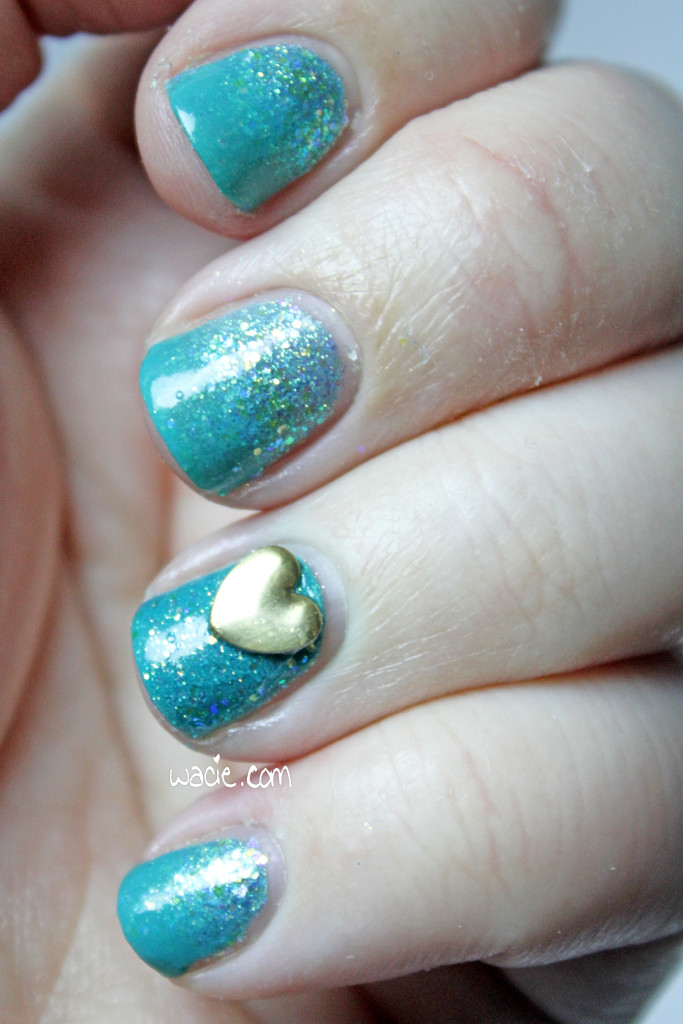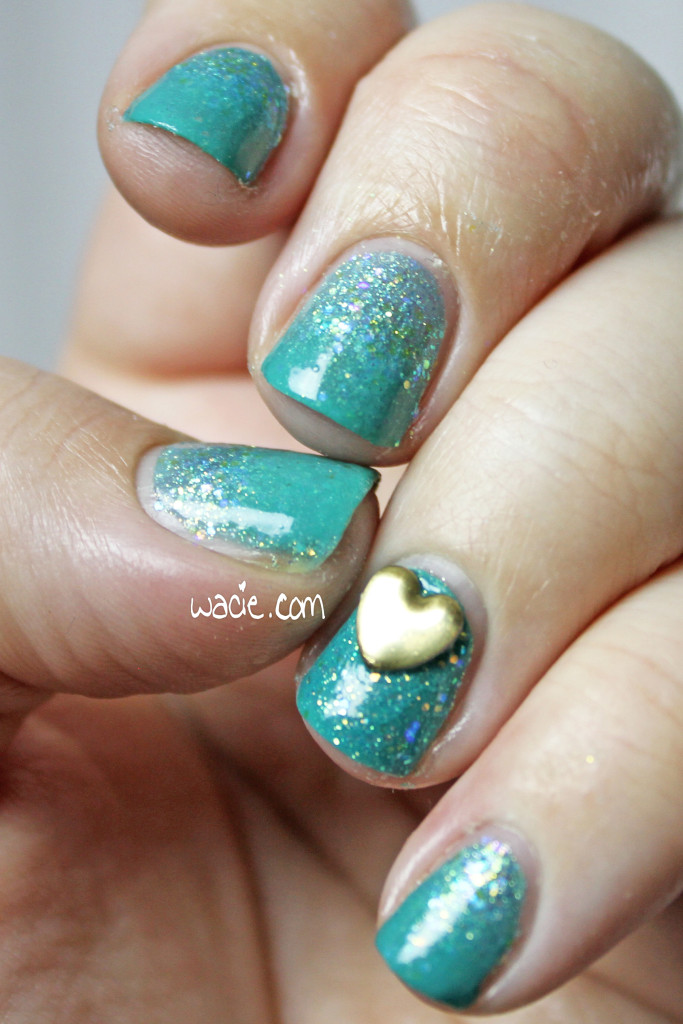 You can get these polishes wherever Essie and Sinful Colors are sold. Mine are from Walgreens.
I bought this polishes myself.