Get ready! I'm showing you the last Wacie Nail Company polish that's part of the official launch. Even better, you can buy it today! We've seen Dang! as a glitter topper and as an ingredient in a jelly sandwich, but never on its own. In this post, I'm wearing three coats of Dang!, with and without top coat, in party cloudy outdoor lighting.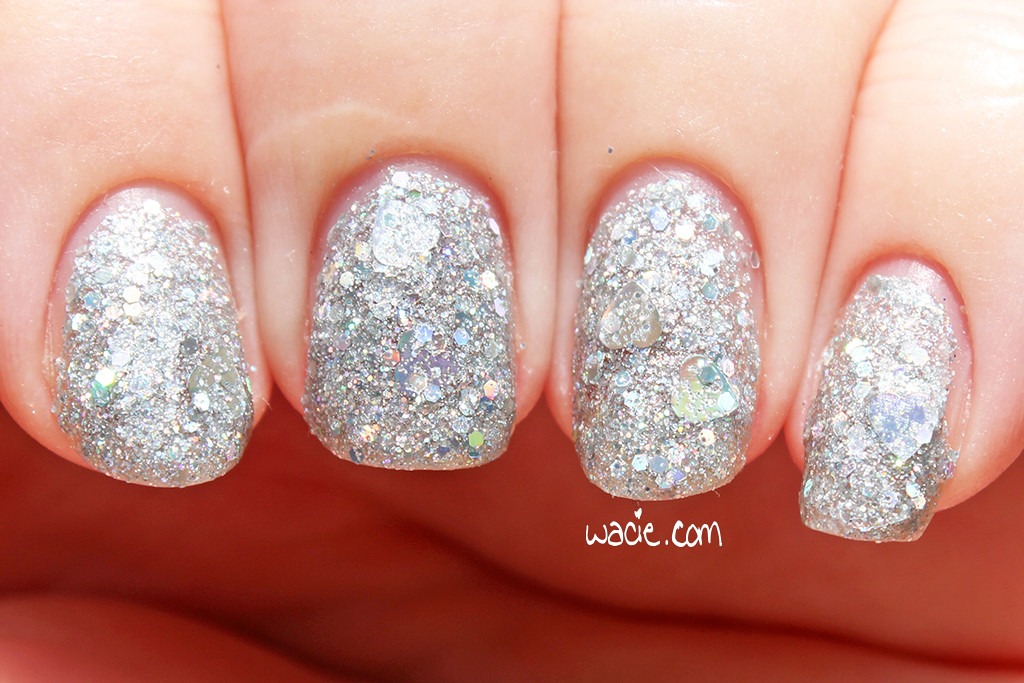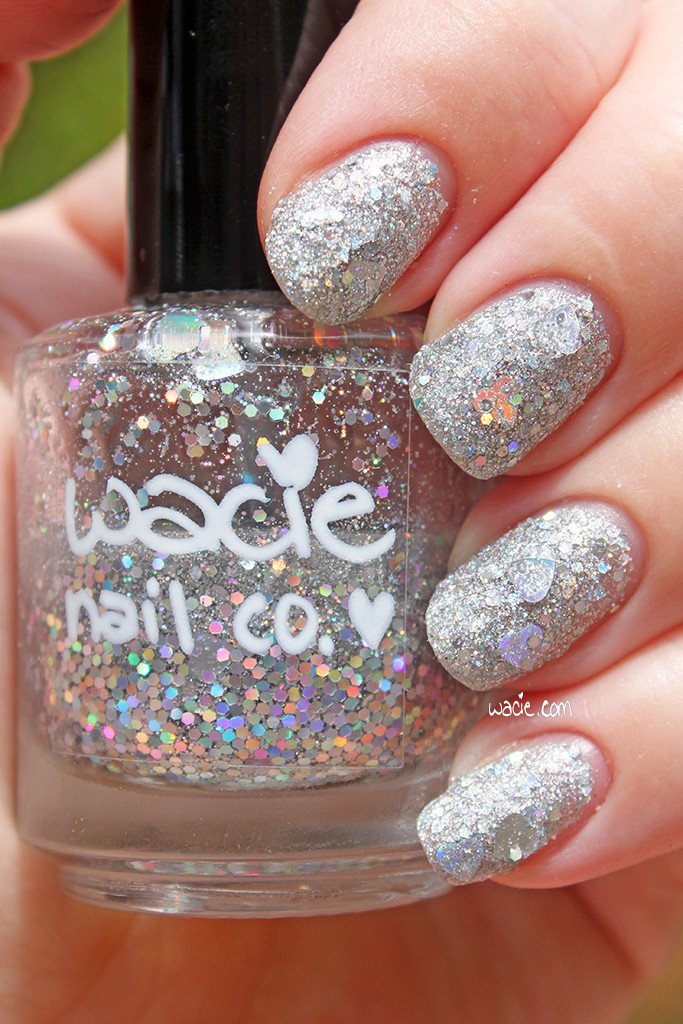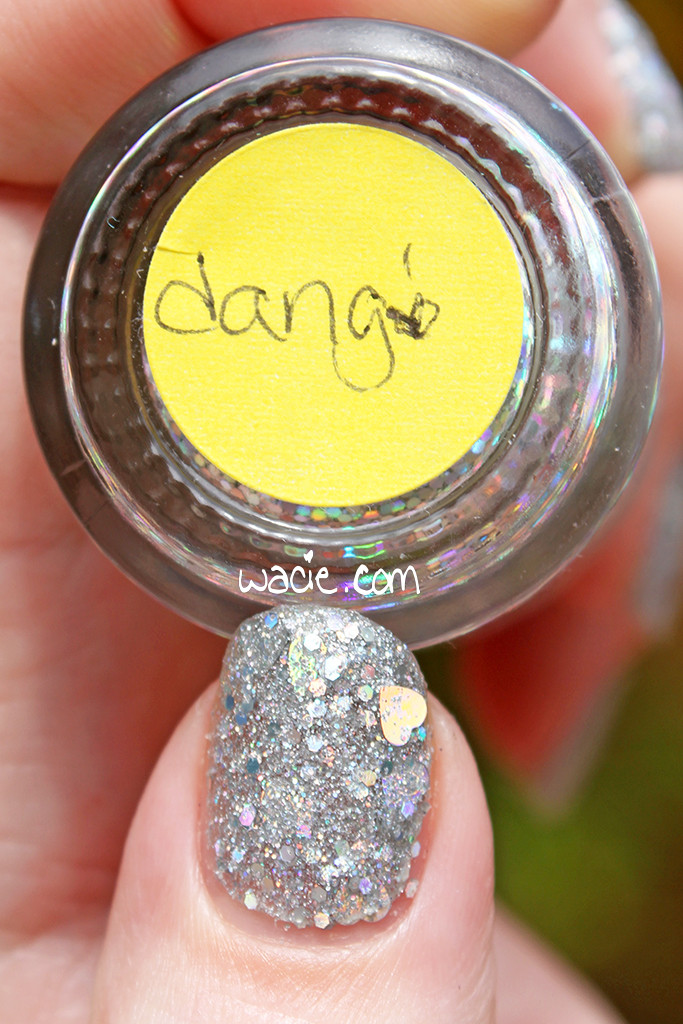 Dang!, as you remember, was a glorious accident brought on by boredom and a spark of creativity. Maybe it was just the desire to make something with what I had. Anyway, I was bored in a room full of glitter, so I threw all the holographic glitters I had into a bottle, shook it up, brushed it out, and said the word — "Dang!"This is actually how it happened. This is the story of one of my favorite Wacie Nail Co. polishes, and one of the only ones so far to make it out of prototype limbo.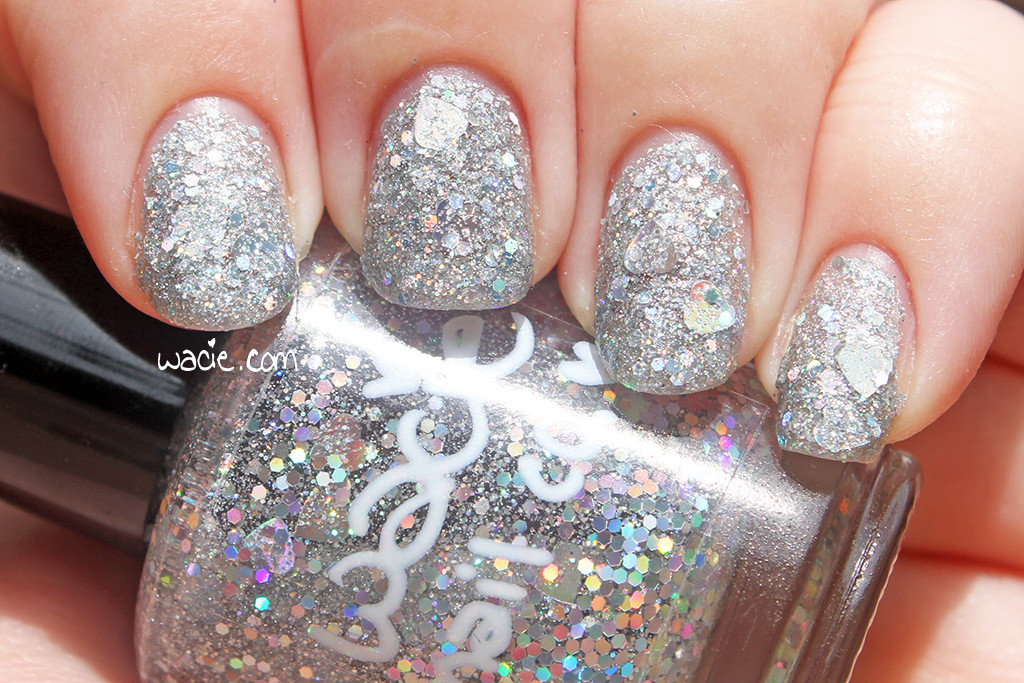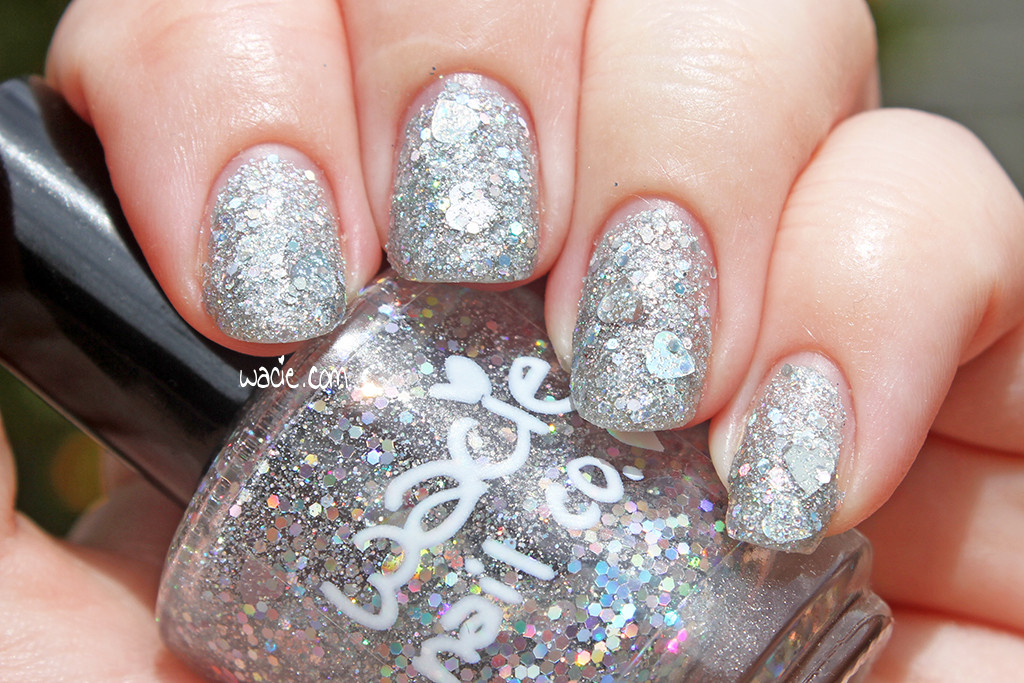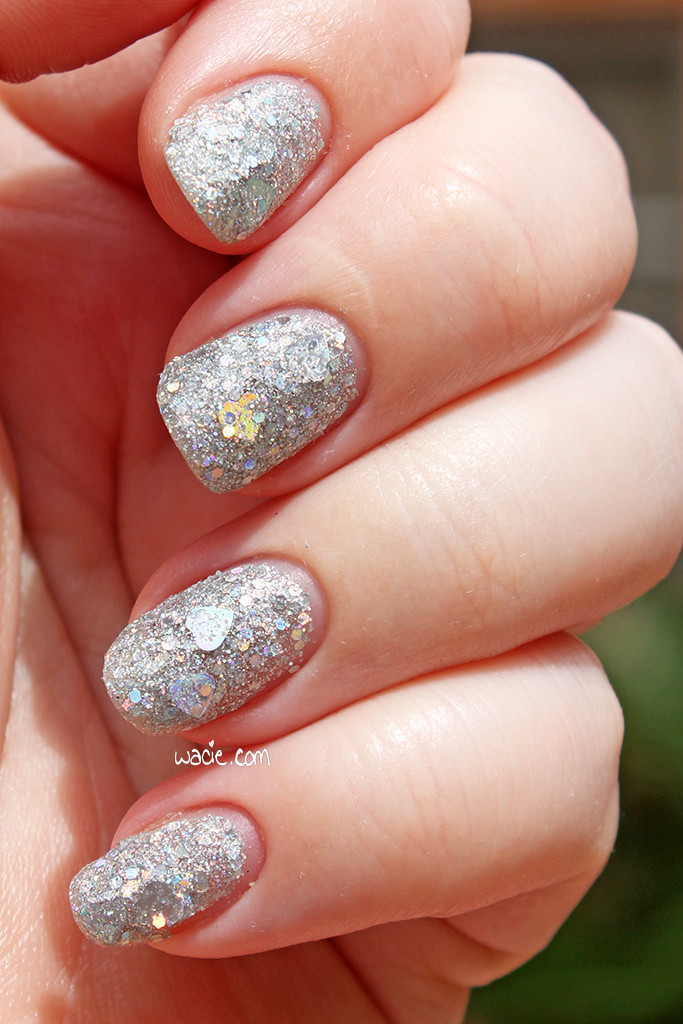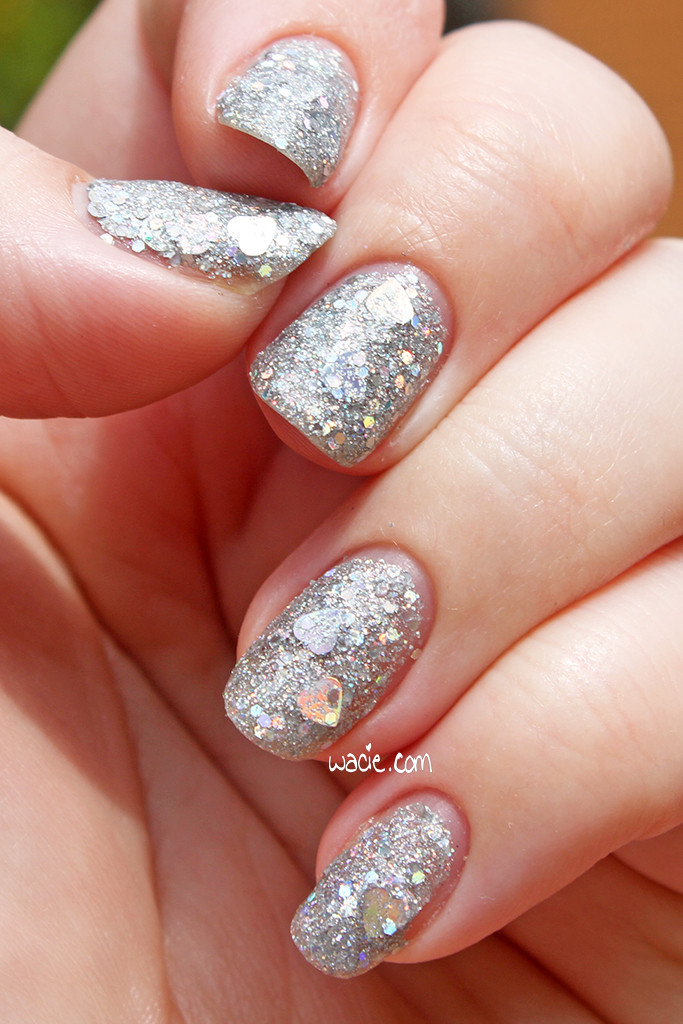 Dang! dries with a matte glitter finish and a somewhat coarse texture that can be smoothed down by top coat. The following two photos do show Dang! with top coat.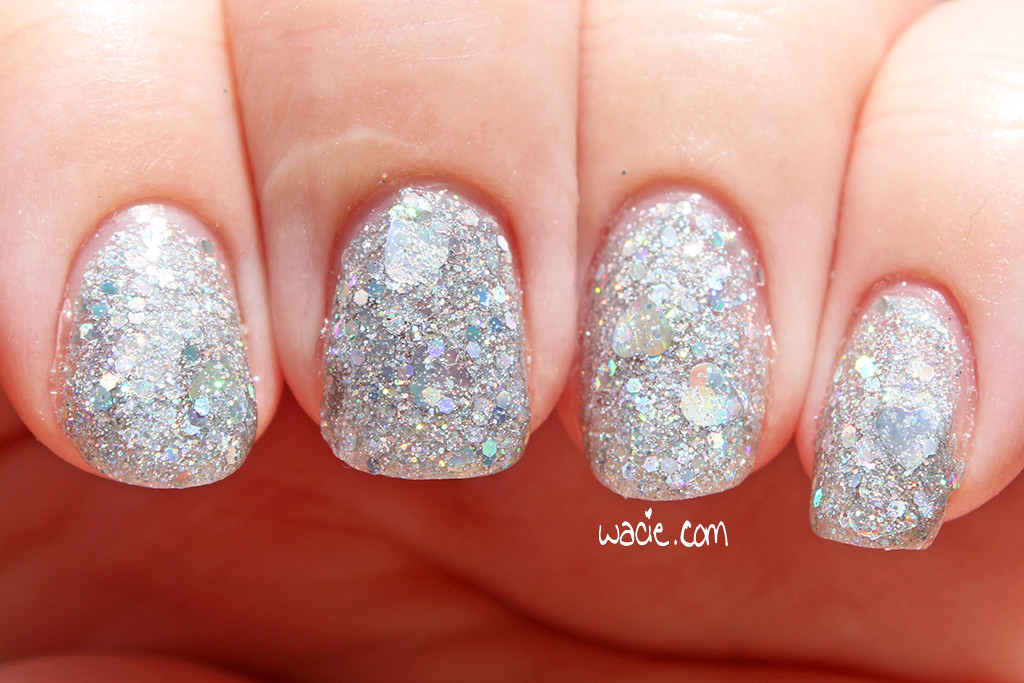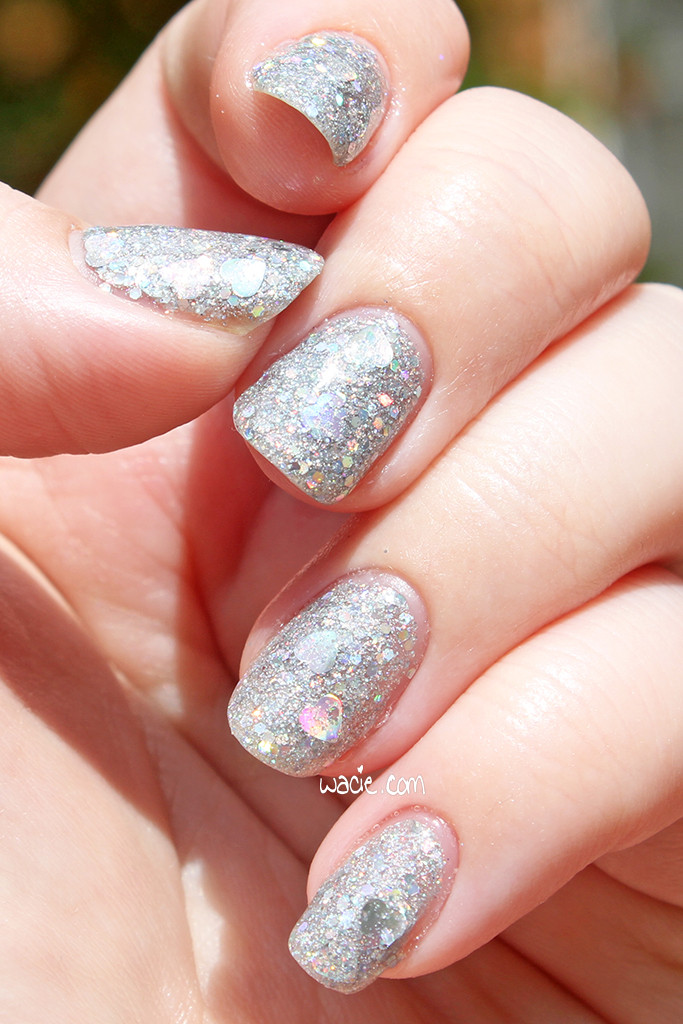 Dang! and other Wacie Nail Co. polishes can be purchased from the Wacie Nail Company etsy shop.