What's this? A swatch? Yes! I feel so bad that I can't post as consistently as I used to. I have so beautiful swatches to share, especially after The Indie Shop, so I've got to get through the ones I did months ago. Today's treat is Essie's Penny Talk; I'm wearing three coats alone.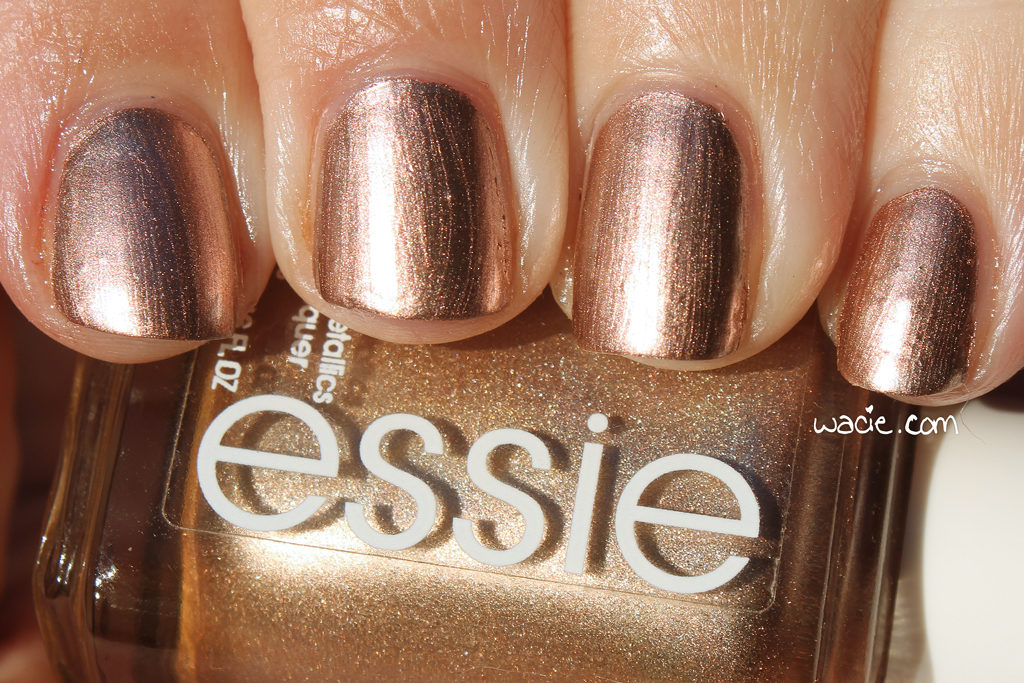 Penny Talk is a copper metallic polish. The product consistency was pretty typical of an Essie polish; it was a little on the thin side, but still delivered good coverage. I had full coverage in two coats. You can see there are some brush-strokes, but this is pretty typical of metallic polishes. It dried pretty quickly and with the metallic, shiny finish you see here.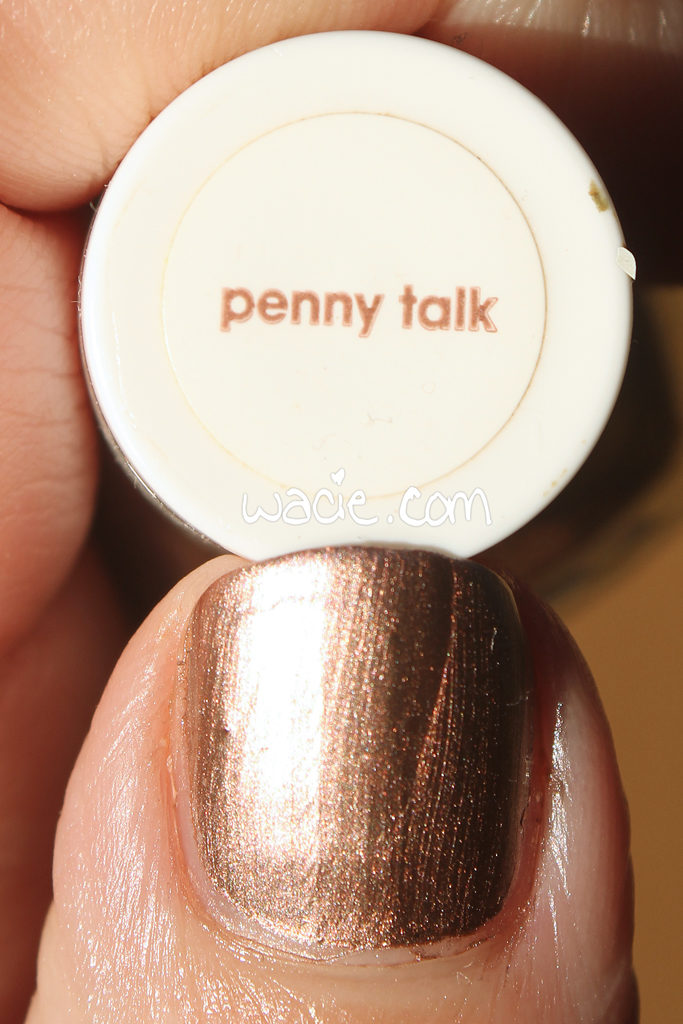 This was the first Essie polish I ever bought that wasn't a glitter topper, and it's a pretty special polish to me. It's also something that's pretty unique to my collection. I know makers have been doing metallic polishes on and off for decades now, but these are the mainstays in my collections. I am such a huge fan of them.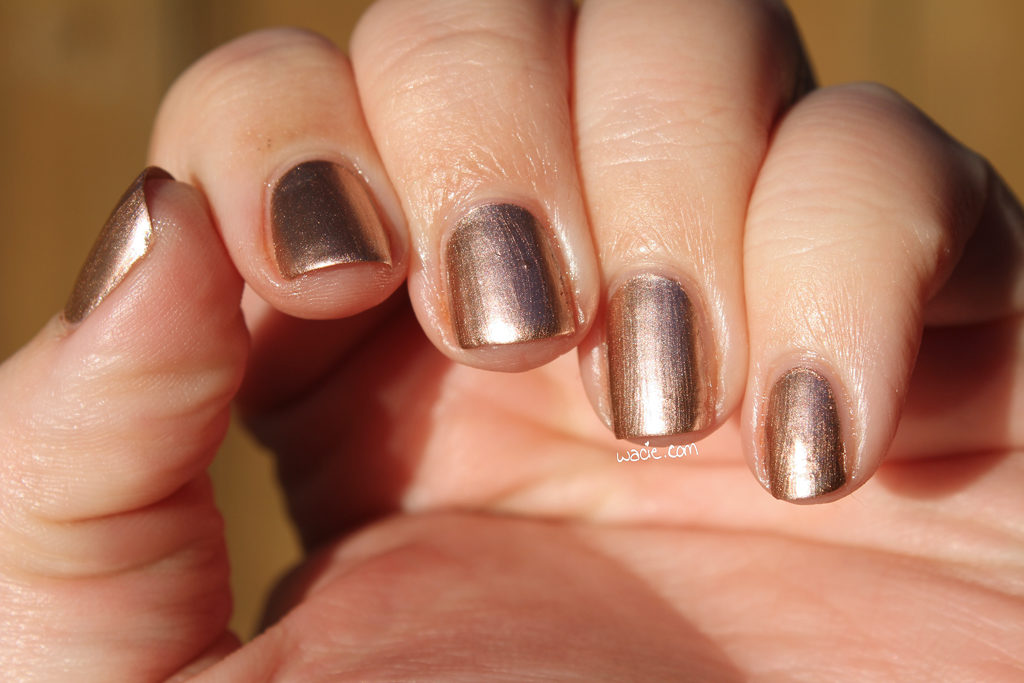 Essie polishes are sold in drugstores. I got this one at Walgreens.
I bought this polish myself.