Happy Tuesday, reader! Yesterday was a busy day, so I'm only getting to posting Manicure Monday today. It turned out to be a good thing, since yesterday was rainy. For this look, I used Revlon's Parfumerie scented polish in Beachy over Chaotic Glitz's Gold Rush. The scaled design was done with Ribbits Stickits's Mermaid's Tale vinyls.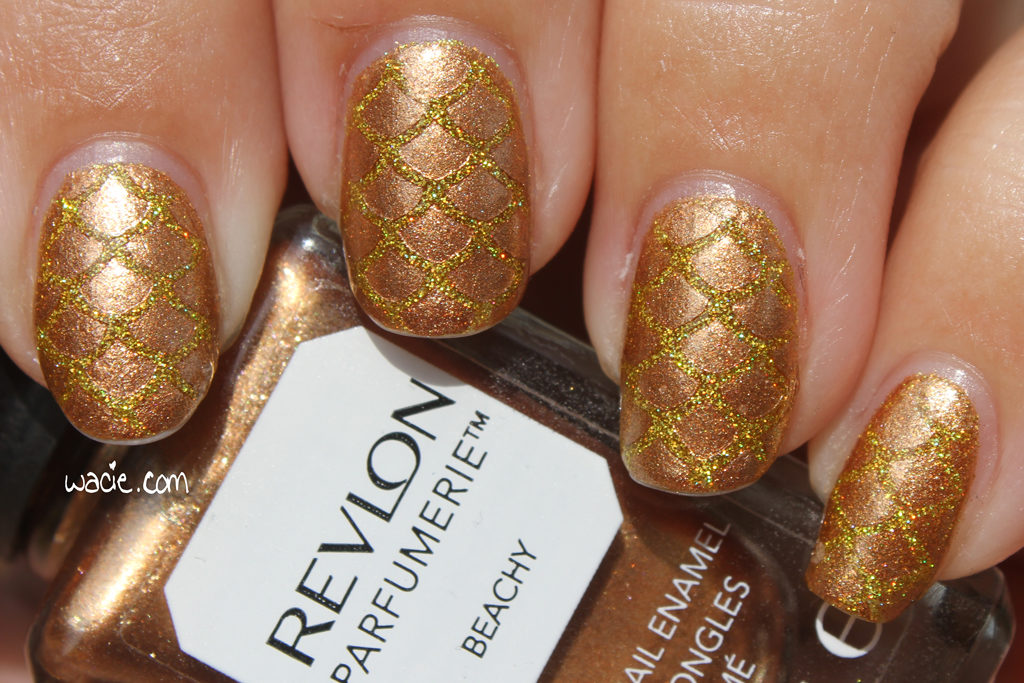 Originally, I'd planned to wear Beachy alone. Since it is a scented polish, I didn't want to interrupt the scent with top coat or anything else. The more I thought about it, though, the more I knew I had to get at least one more polish in here. I have too many to just use one at a time. It's just as well; the scent always leaves my nails as soon as I wash my hands, anyway.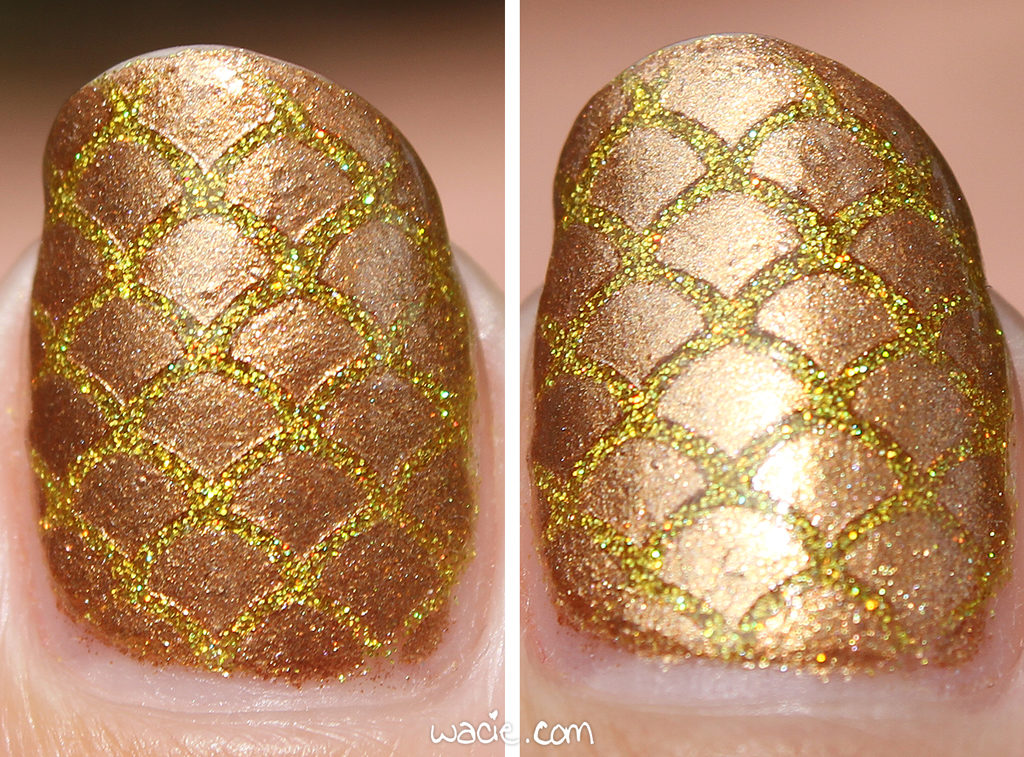 Gold Rush is stunning. It's such a bright, dazzling golden glitter, and I wish I hadn't covered so much of it up. At first, I worried there might not be enough contrast between Beachy and Gold Rush, and that the design wouldn't be immediately visible, but I kind of like it. Beachy is a frosty polish and reflects differently than Gold Rush, so in different lighting conditions it does show up differently. I didn't occur to me until I was finished that it was halfway to pineapple. I'm still thinking about going in with some green glitter to finish it up.
Revlon polishes are sold in stores. Gold Rush and other Chaotic Glitz polishes are sold in their etsy shop. Ribbits Stickits vinyls are sold on their website.
I bought these polishes myself.