Happy Monday! Over the weekend, I attended The Indie Shop Atlanta, and today, I'm not using any of the polishes I bought. I had a great time at the event, and I posted my haul photos on Instagram; I hope to get a more detailed post about the event up this week. For today's look, I used Butter London's Bumster, Essie's Jiggle Hi, Jiggle Low, and Julep's Braiden. I also used liquid latex for the first time today, more about that later.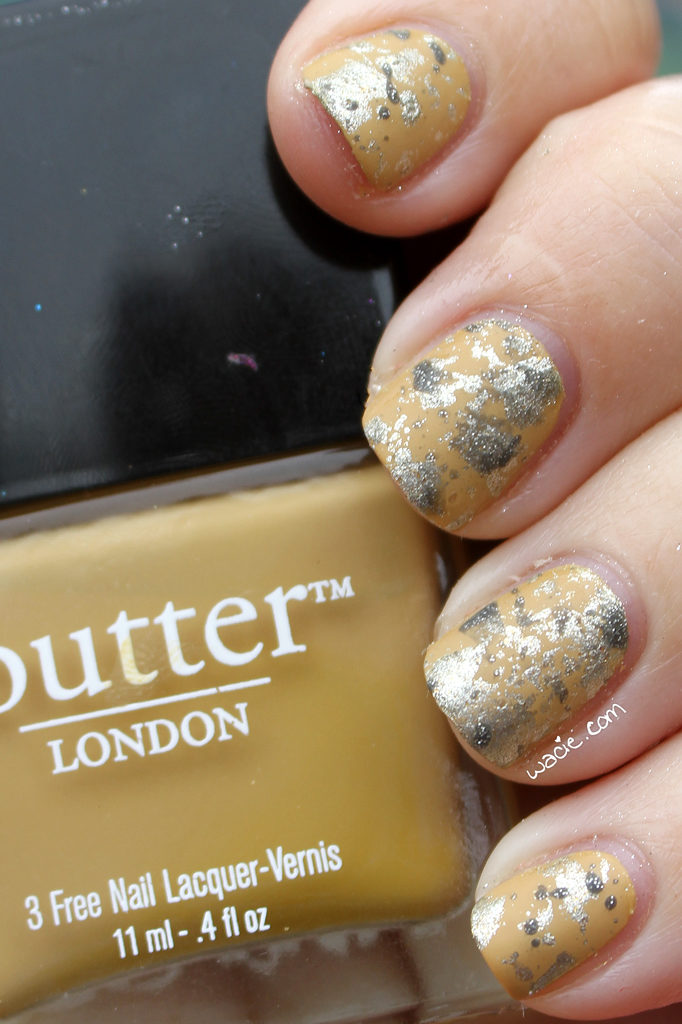 Before I started today's look, I really didn't know where I was going with it until I started, I just knew I'd be using some silver over a nude base. Bumster is a great neutral; I'm a huge fan of these neutrals that lean a lit yellow or green, they're just the slightest bit ugly. I wish I used these shades more.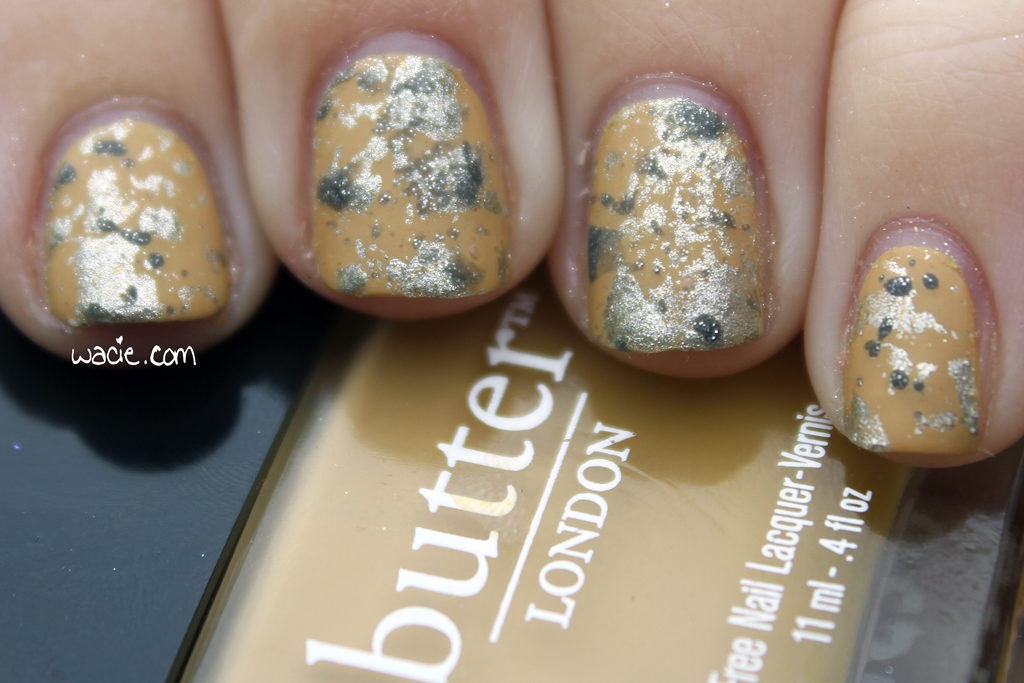 I don't know why I thought silver for this, other than I thought the shine and shimmer would look amazing with the neutral creme. I'm also not sure why I went for a splatter mani, but I kind of like where it went. I didn't originally plan to use Braiden, but Jiggle Hi, Jiggle Low didn't add enough contrast.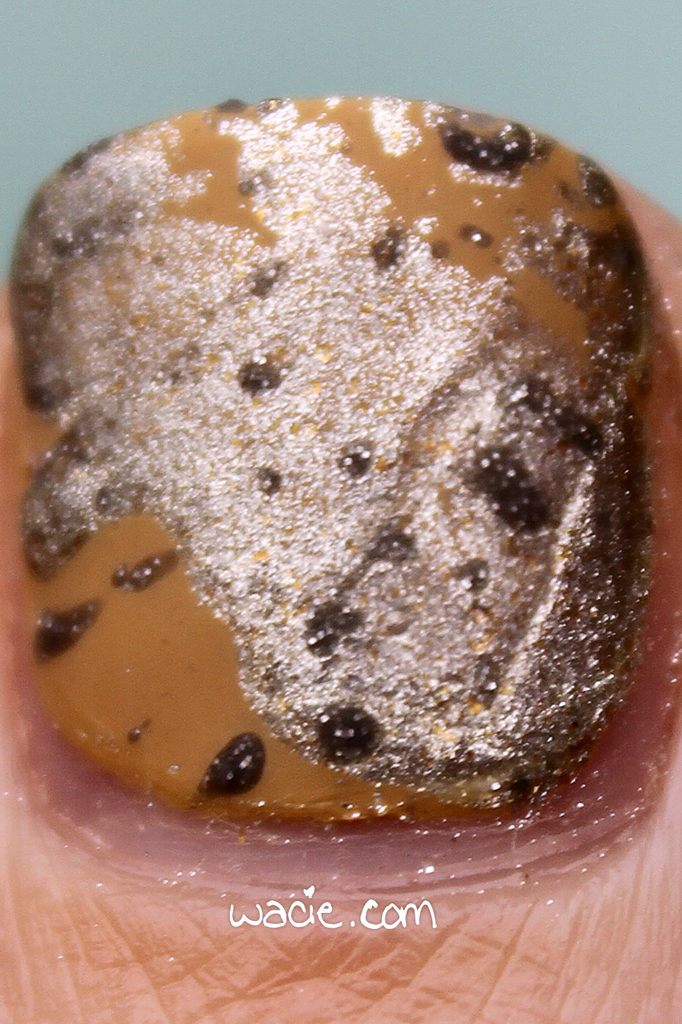 Here's where the liquid latex comes in. Over the weekend, I bought my first bottle of the stuff from Ribbits Stickits. I put it around each cuticle and extended it down to my knuckle, because I've done this before and I know the mess it makes. I wasn't a fan of the smell. I did a second coat, because I'd heard in passing that this makes it easier to peel off. It ended up sticking my fingers together and peeling off prematurely. Also most of the mess ended up getting on the parts of me that weren't covered, like my palms and wrists. This was a messier-than-usual splatter, and got polish on everything on my desk, from my computer monitor, my phone, my clothes, you name it. Despite everything, liquid latex is the game-changer everyone told me it was going to be.
Butter London, Essie, and Julep polishes are sold in stores. Ribbits Stickits liquid latex is sold in their online shop.
I bought these polishes myself.