Happy Friday, reader! I don't typically post on Fridays, but today is a special day: it's the third anniversary of wacie.com! This is a huge day for us, and I couldn't be more excited to bring you this post. It's been quite a ride, and I'm so glad you've been a part of it.
On March 11, 2013, I posted my first-ever Manicure Monday post. I think I'd posted a few posts before that, but as wacie.com became more nail-oriented, I took them down and began to focus on nails exclusively. I'd been experimenting with nail art for a couple of years by the time I started the blog, and actually starting the blog helped me get better at it. My nails look and feel healthier, my application skills have gotten better, and I think the quality of the blog has improved, too. Three years is a lot of time for improvement, after all.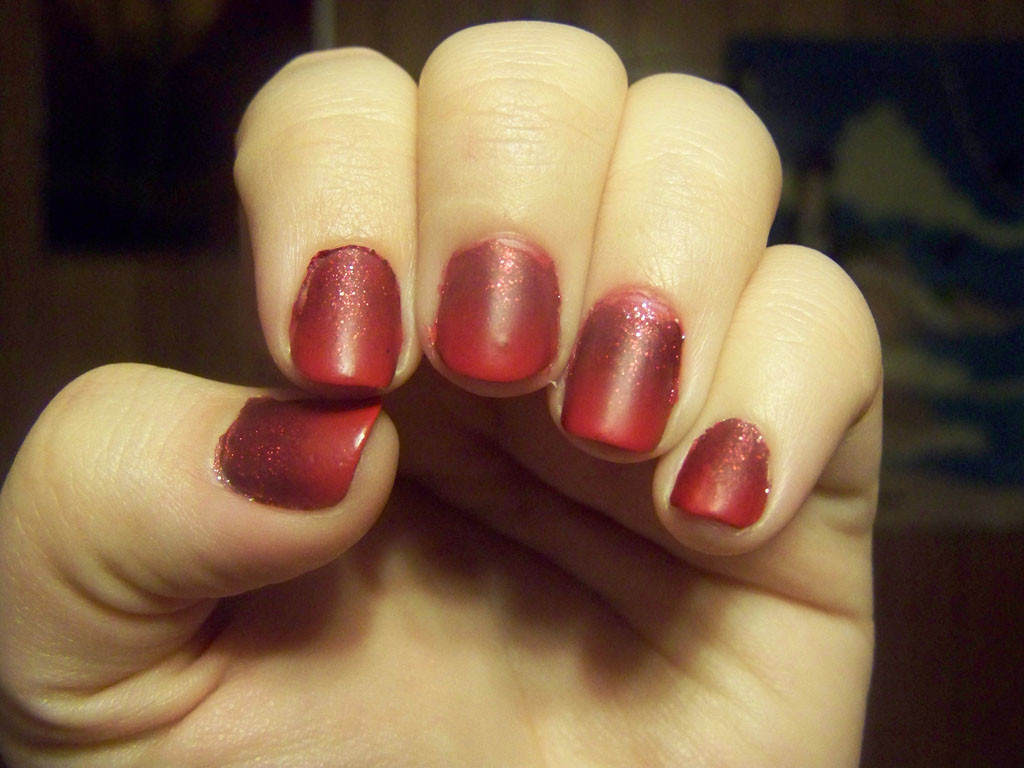 In honor of the anniversary, I've decided to recreate the first manicure I ever posted. Just like last time, here's a gradient done with Disney Villains's Cruella de Vil with a Maybelline mystery red, along with a coat of Seche Vite top coat and Ciaté's Mattenificent matte top coat.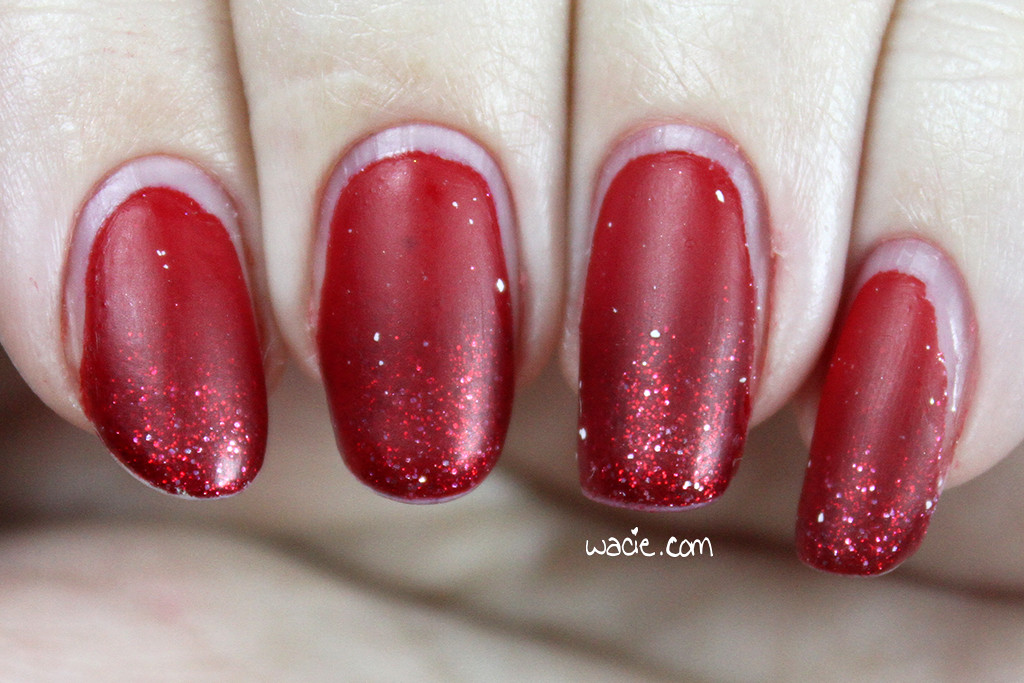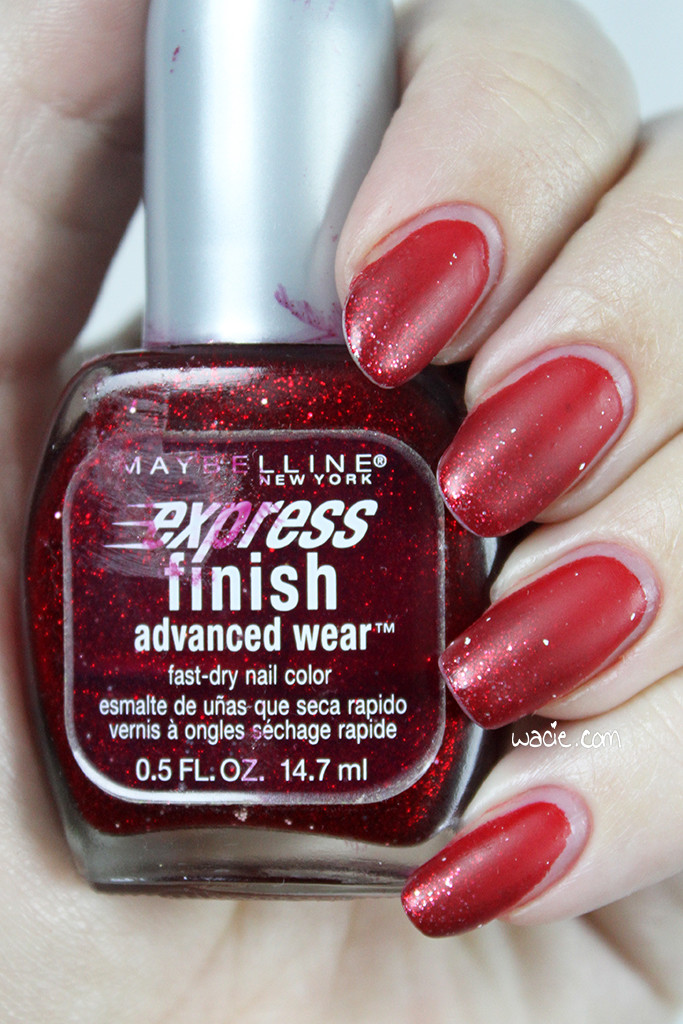 When I go back and read about the early version of this manicure, it sounds like I had a hard time with it; my mystery red was thick as molasses and cleanup was a challenge. I had just as much trouble with it this go-around. I'd thinned the mystery polish — polish thinner is something I've discovered since I did that manicure — but I still had trouble sponging it on. I didn't get the contrast I got last time. I ran out of foam eyeshadow sponges I usually use for gradients and had to use the foundation blending sponges, which not only made my hands look like I'd committed a horrible crime, but made cleanup a huge ordeal. On top of that, because I did the mani from memory before I looked at the old post, I see I got the colors in the wrong order. I'm not even mad about that, because meh, close enough.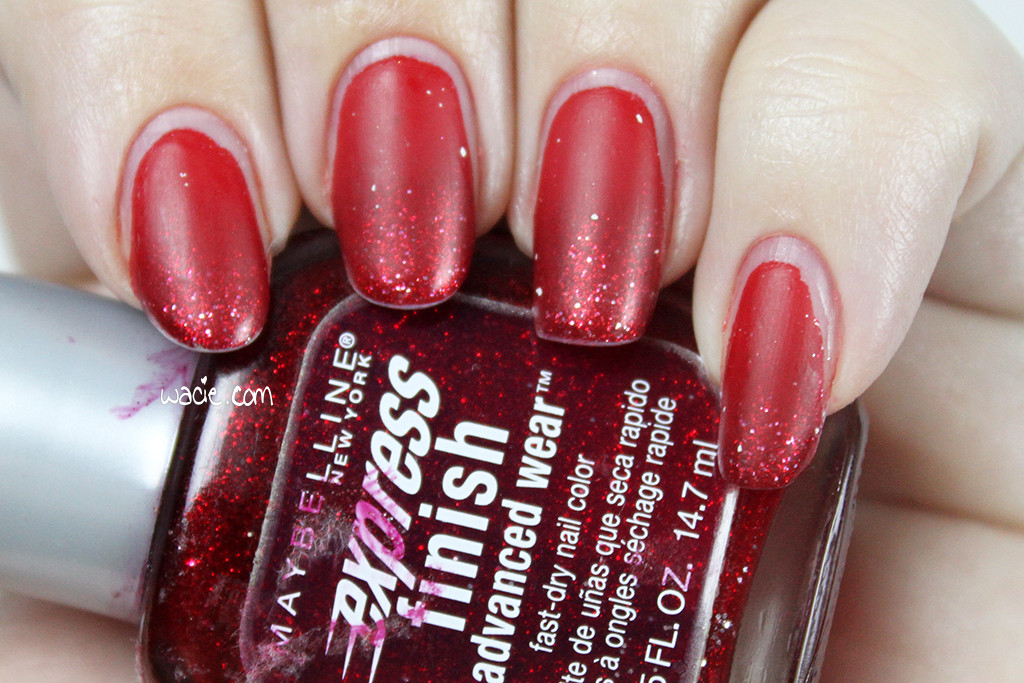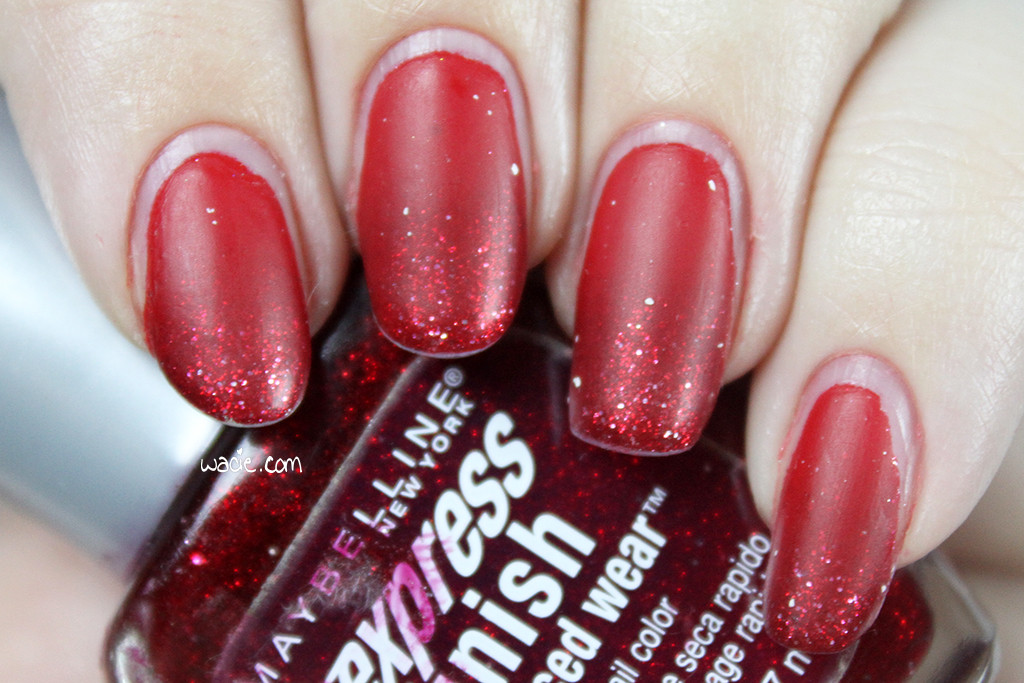 What really gets me is that the matte coat left those white spots on my nails again. The manicure looked great — exactly like the first time should have looked — until I applied the matte top coat. I was so frustrated and upset that I just threw it away. I hate tossing a nearly-full product, but I just can't let it ruin any more manicures. I thought about redoing them, but decided I'd just leave it, as a sort of humble reminder of where I came from as a blogger. No matter how long I keep this blog, I'll always have room to improve. Maybe on my fourth anniversary, I'll finally get it right.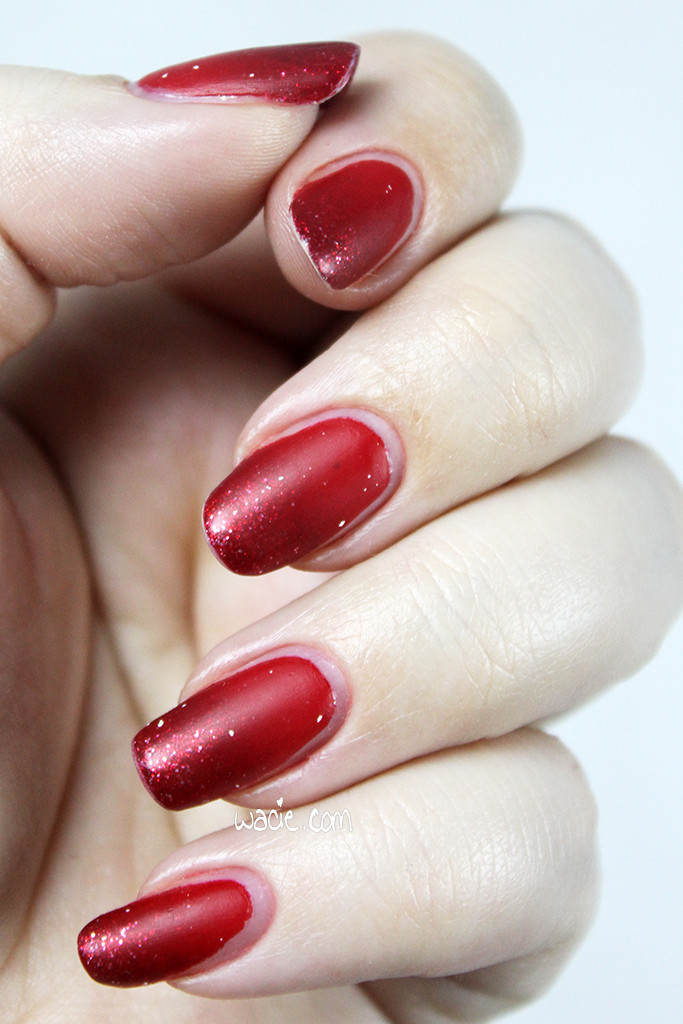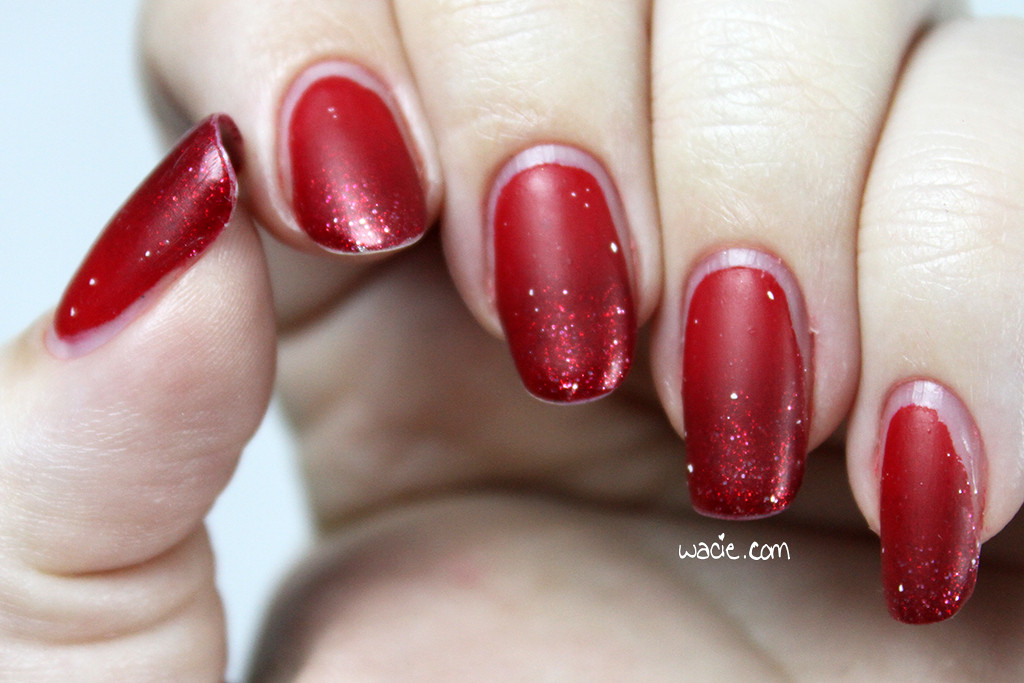 Here are some sunlight photos; it rained the last time I did this mani. In the sun, the glitter is a bit invisible, but still manages to sparkle a bit.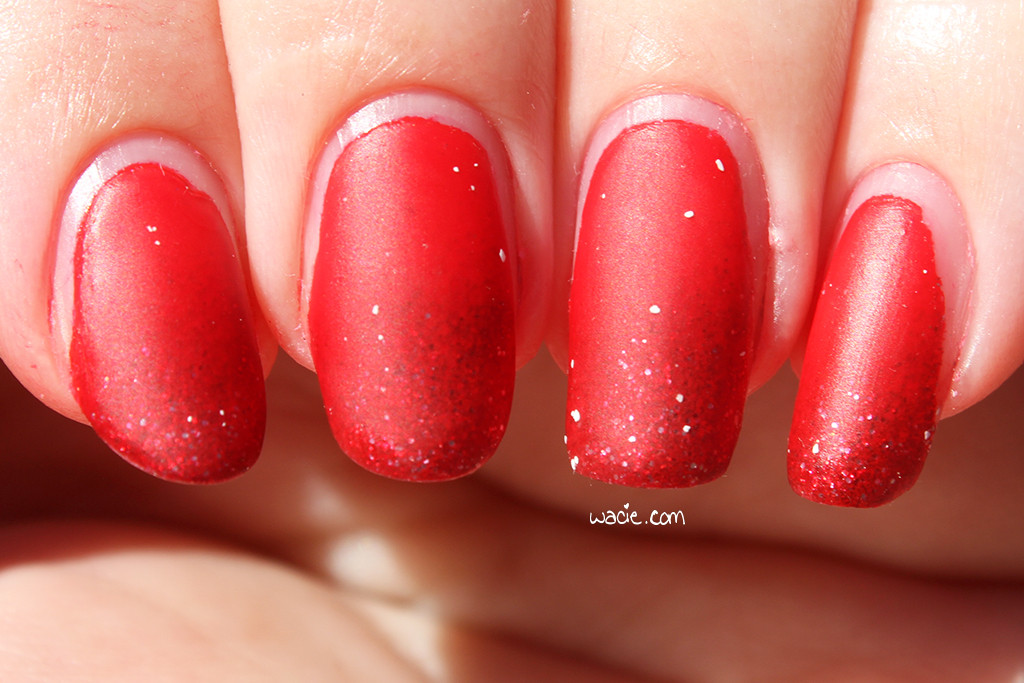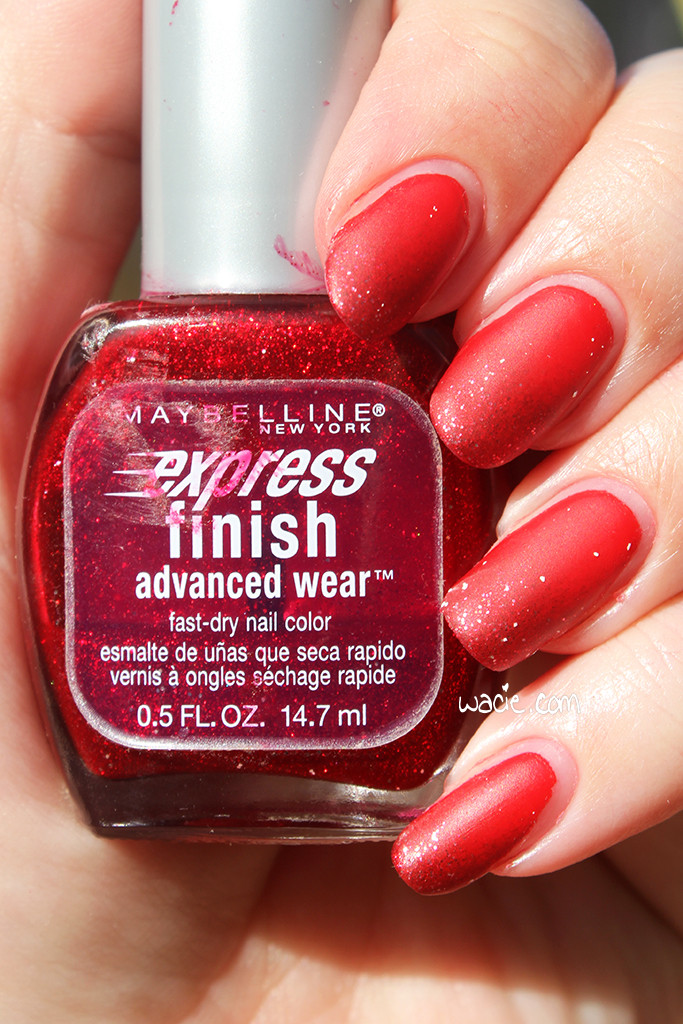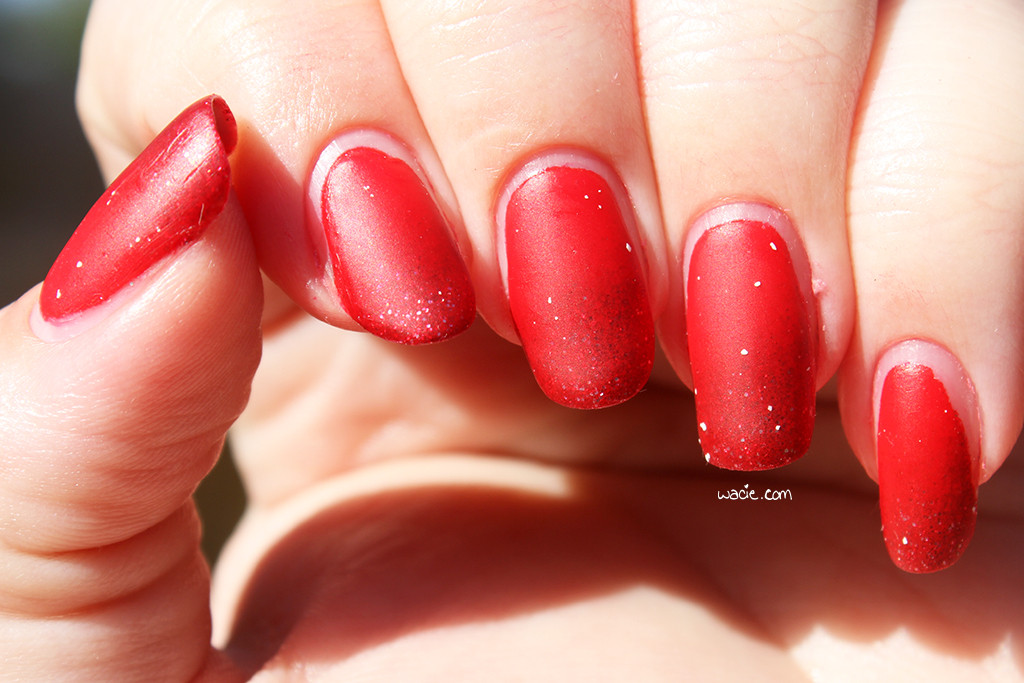 On my past anniversaries, I've posted graphs and little data tidbits about the blog and what I've covered. I'm not going to do that this year, but I will share a few figures:
I've done 216 swatches.
Between swatches and Manicure Monday looks, I've worn Blue-Eyed Girl Lacquers 108 times. Essie is my most used mainsteam polish brand at 42.
Blue is my most used color.
I now own more than 1,400 bottles of polish.
Thank you so much for making it this far with me. Thank you so much for making this blog more than a hobby, but a means to cultivate friendships, foster creativity, and strengthen a community where we all can grow together. Thank you so much for being a part of the last three years.
One polish was purchased myself. The other was a gift, not sent for consideration or review.