Manicure Monday is a little late this week, what with the craziness of work, upcoming boyfriend's birthday, and packing for vacation. I'm also going to have to re-learn how to stick with the same manicure for seven days. Anyway, I'm wearing Wet 'n Wild's I Saw A Comet over Sephora by OPI's Mermaid to Order; I've got on two coats of each with two coats of Seche Vite.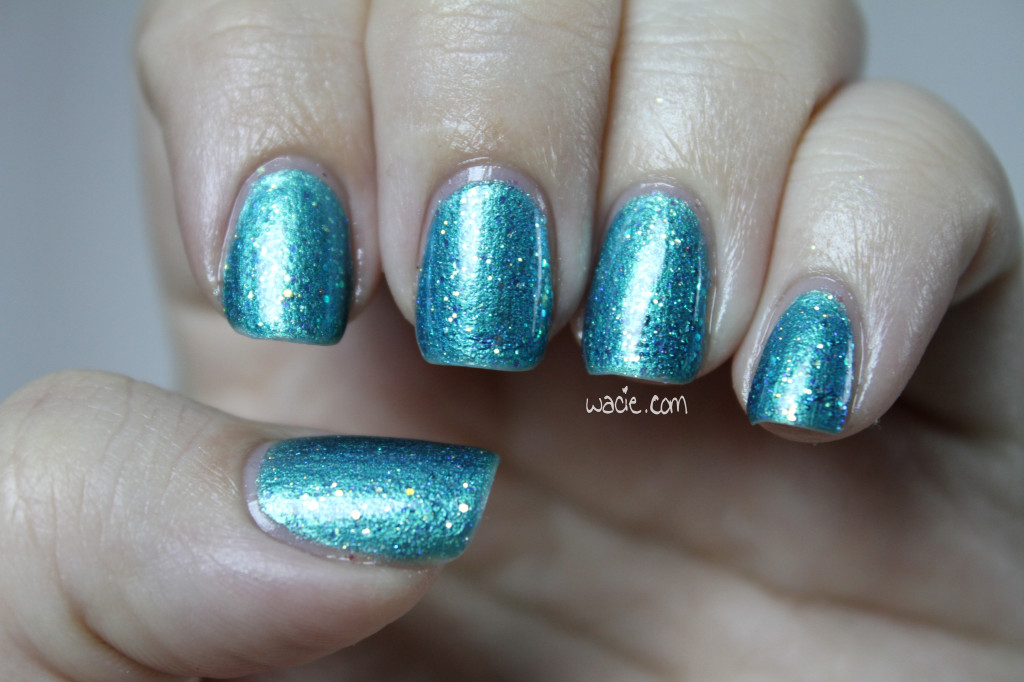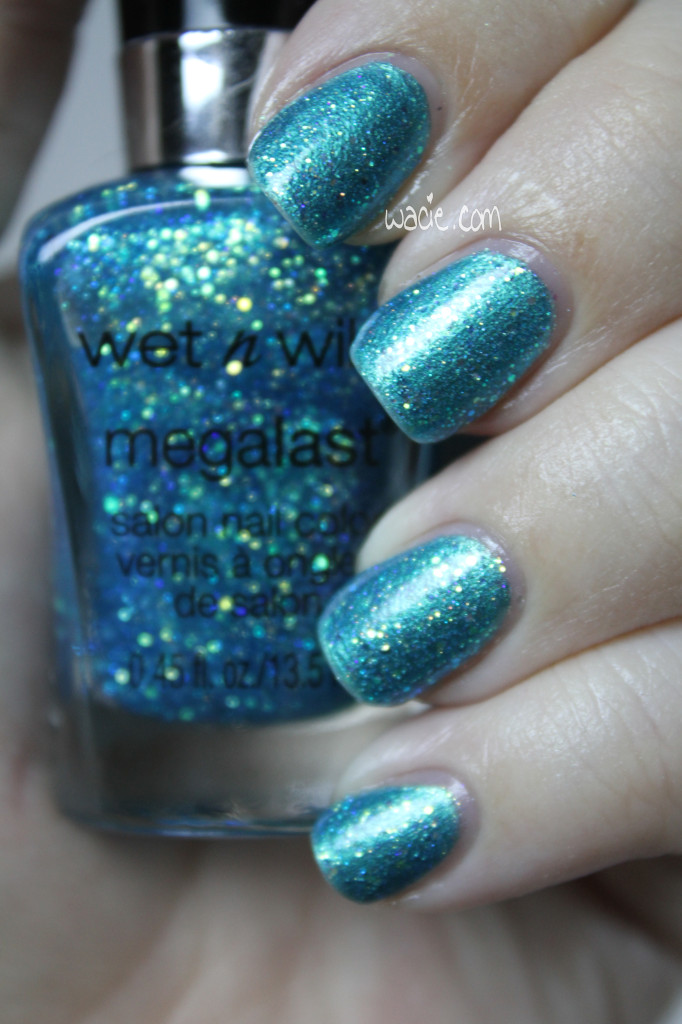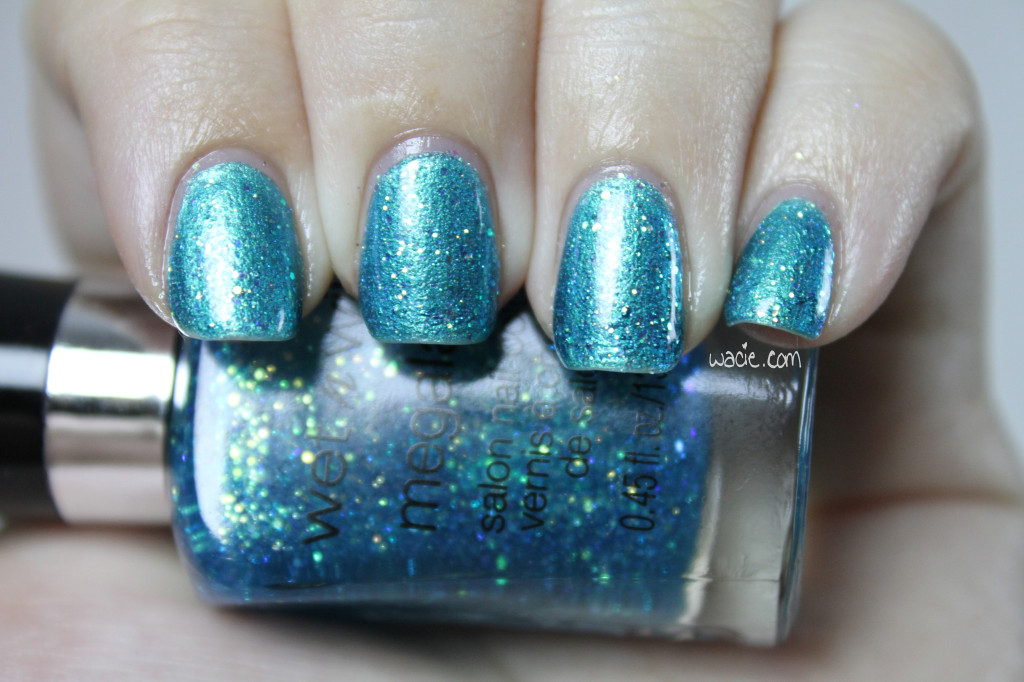 Mermaid to Order is a gorgeous shimmery turquoise. Actually, I hesitate to call it a turquoise, because it leans either blue or green, depending on the viewing angle and lighting conditions. It goes on easily and smoothly, but with very visible brush strokes. Even adding the glitter to it wasn't enough to hide the brush strokes. I chose this polish as an under coat because it's the same color as the jelly base in I Saw A Comet. I wish I'd chosen a creme polish for this, though, so that the glitter can stand on its own without added effects from the base color.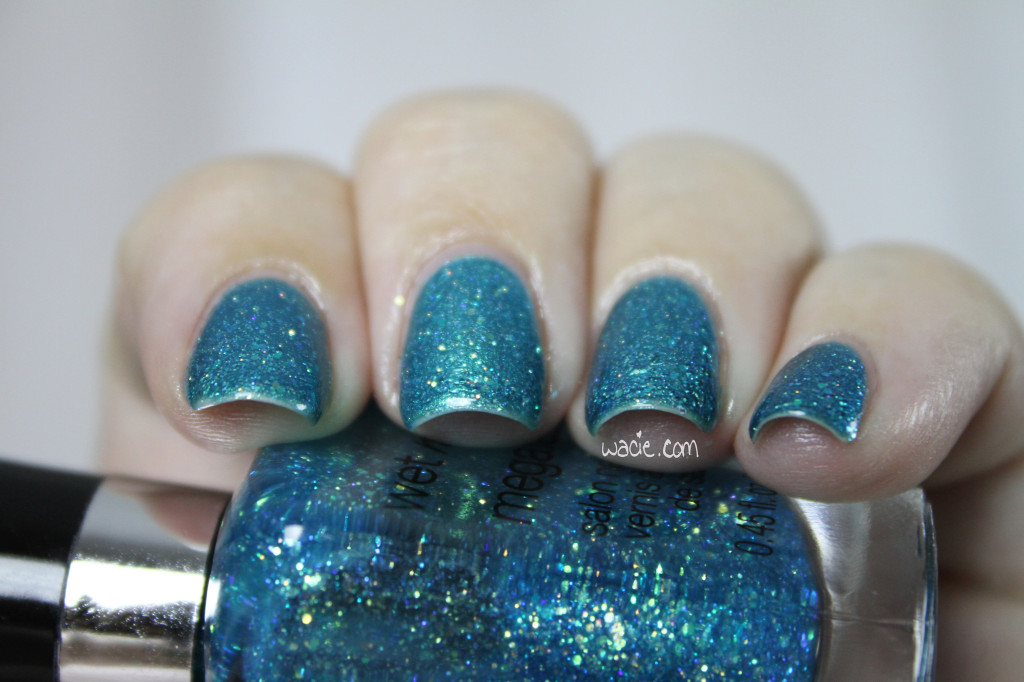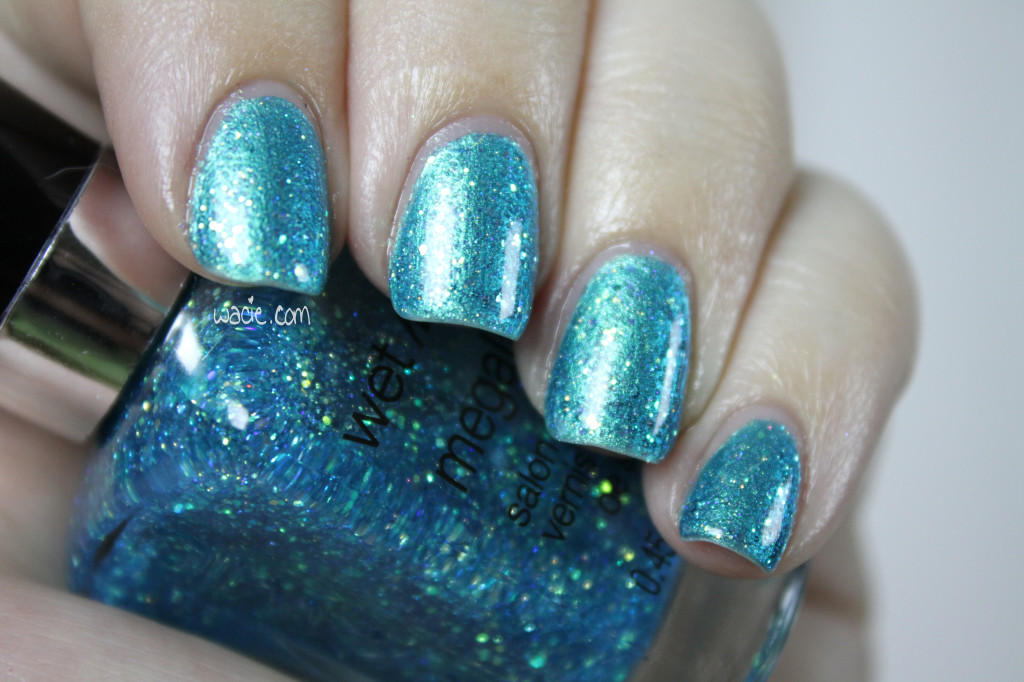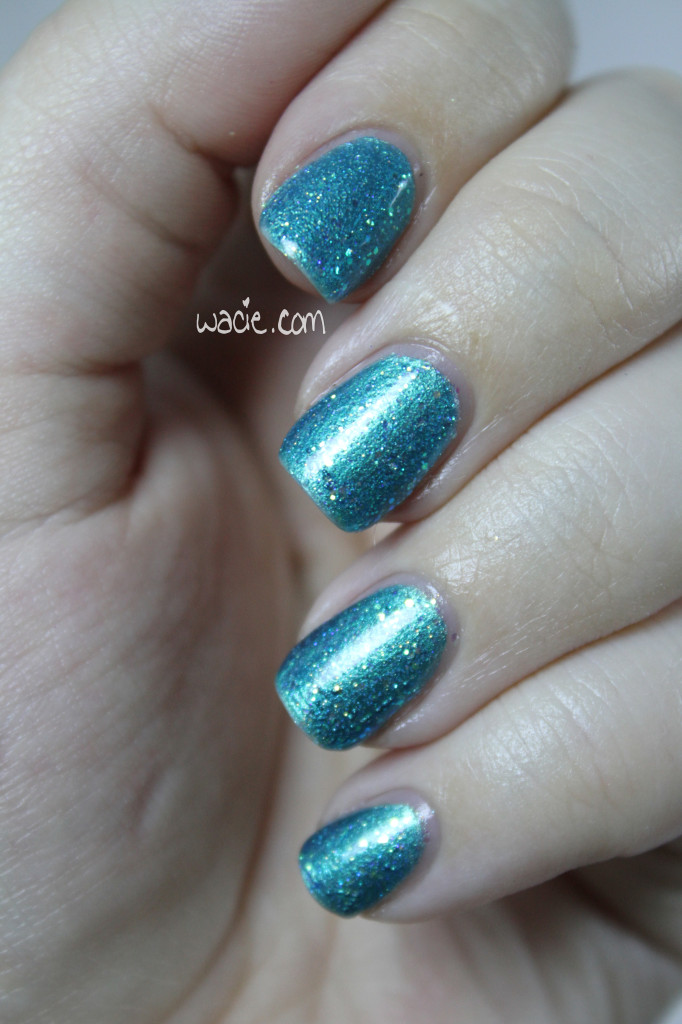 I Saw A Comet is a faint teal jelly with fine iridescent glitters. As gorgeous as it is in the bottle (I admit I bought it because I was totally hypnotized by the glitter), I expected a little more of that look to transfer to the nail. Last week I encountered the extra-wide W&W brush, which gave me a horrible glitter payoff and just made a clear polish mess on my fingers. This week, I tried it again, and my results weren't too much better. The brush is actually wider than a few of my nails, which left a lot of glitter stuck in my cuticle; you can see there are still a few bits of it I just couldn't get off. For the minimal glitter look I got, the cleanup effort wasn't really worth it.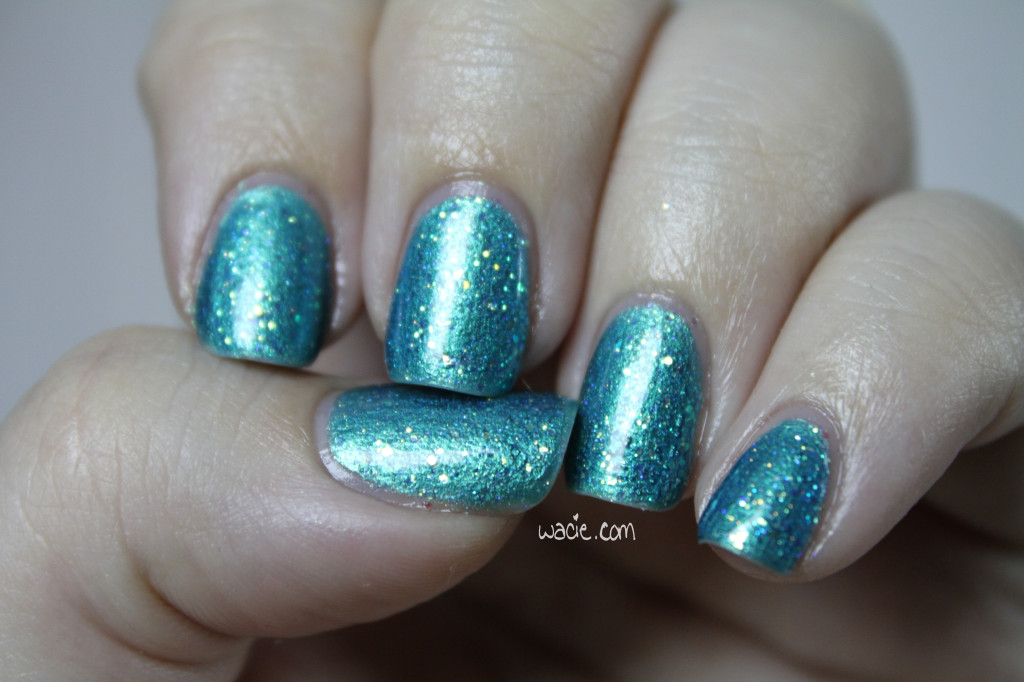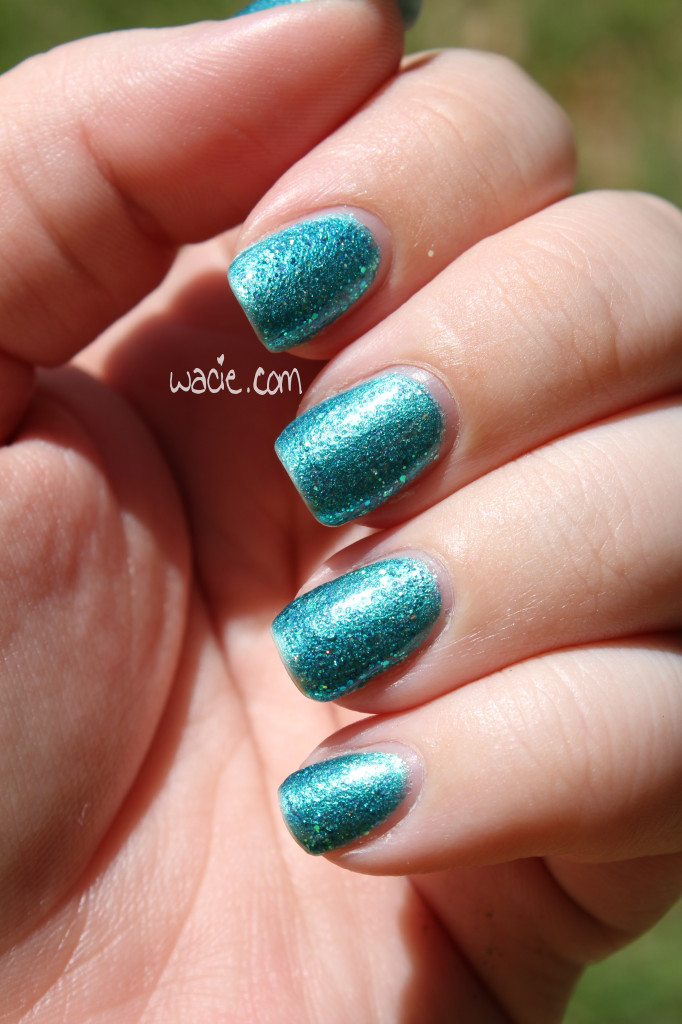 I'm going to try to keep up with Manicure Monday while I'm travelling, whenever I can find the time to actually paint my nails. We'll see how it goes.