I'm really excited about this week's Swatch Saturday. It's red, it's holo, and it's absolutely beautiful. It's Blue-Eyed Girl Lacquer's Out. For. A. Walk… BITCH. I'm wearing three coats of it under two coats of Seche Vite.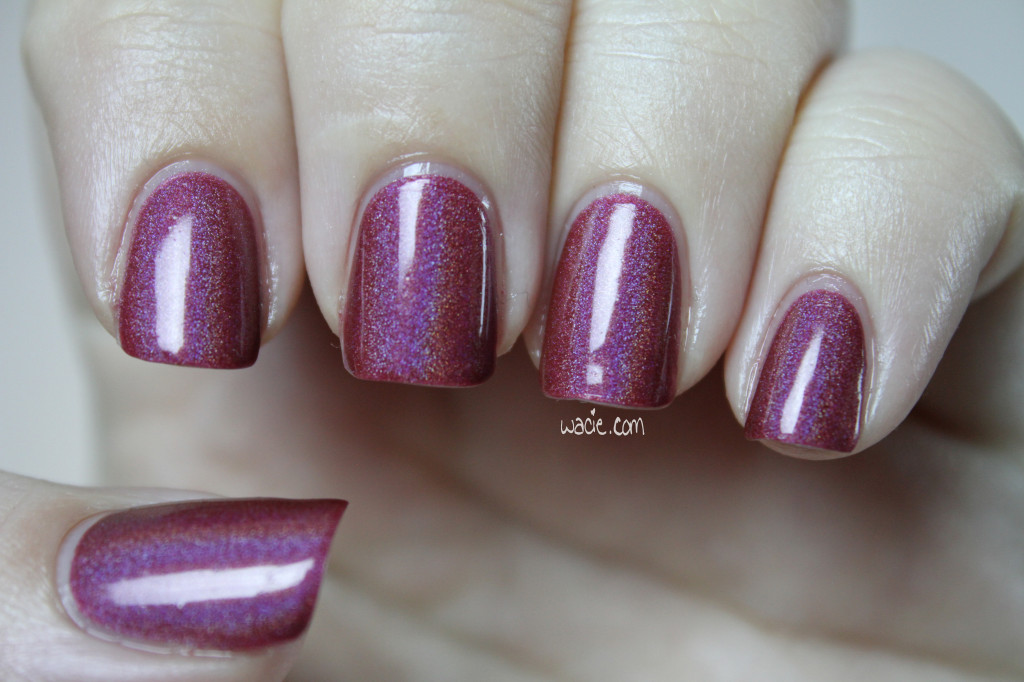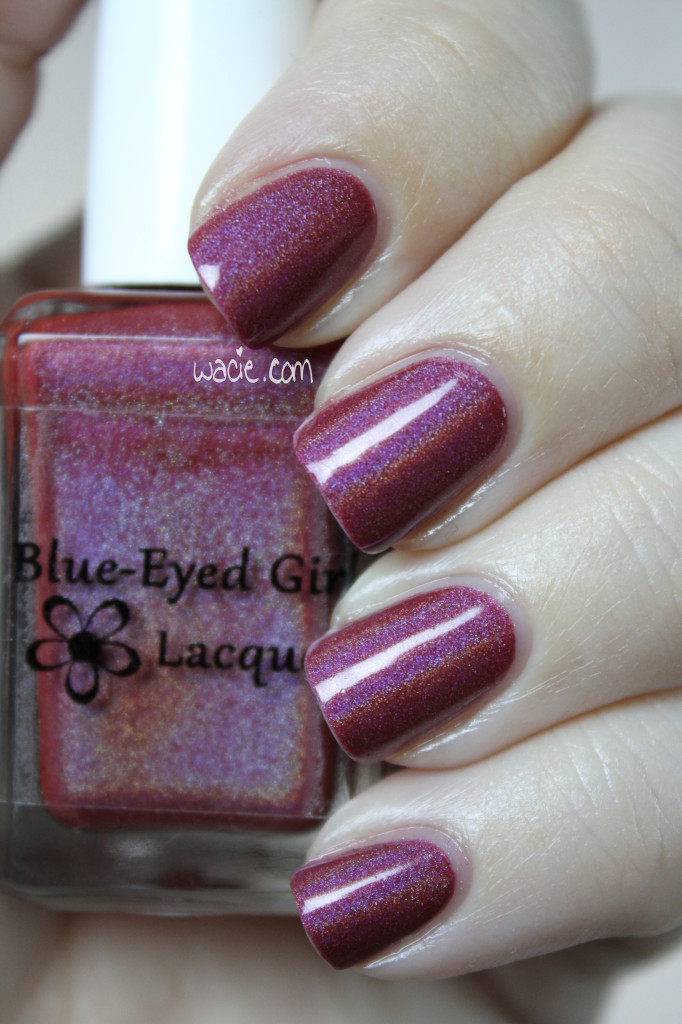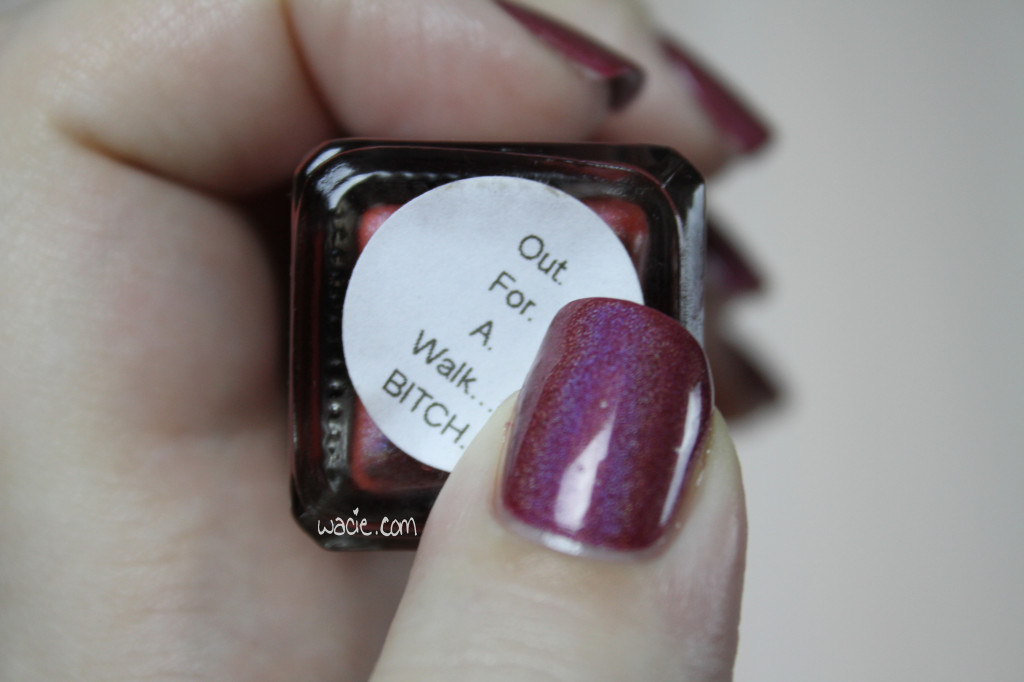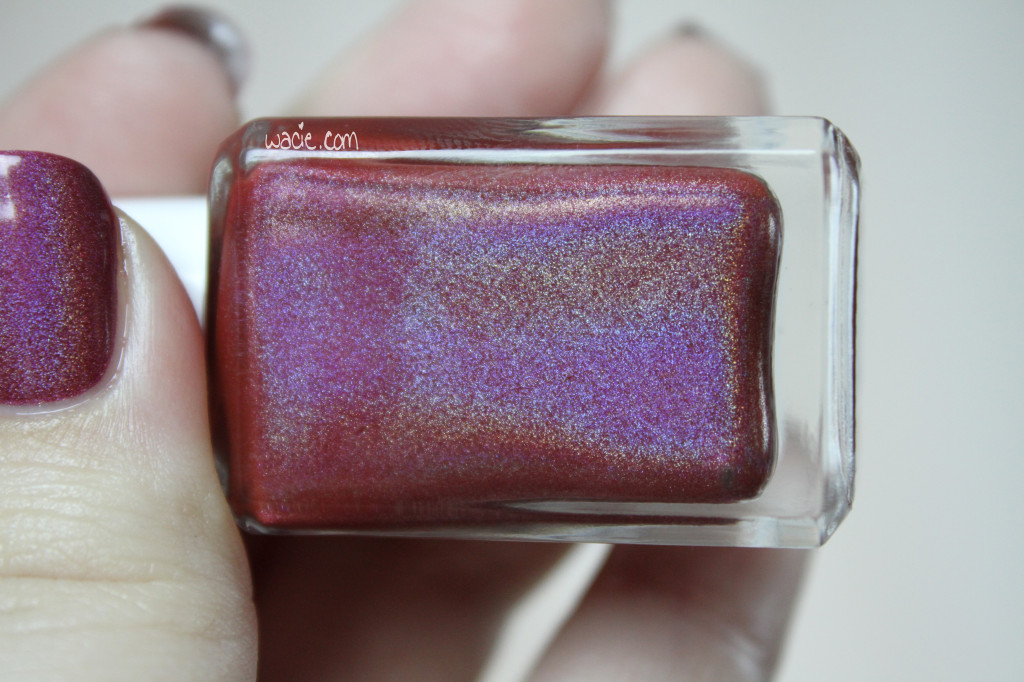 BEGL described this as a blood red linear holo, but I don't think it looks very red on me. It's more like a raspberry, or a burgundy. In any case, I have nothing to say about this polish but gushing and incoherent mumbling. Just look at the pictures and mumble with me.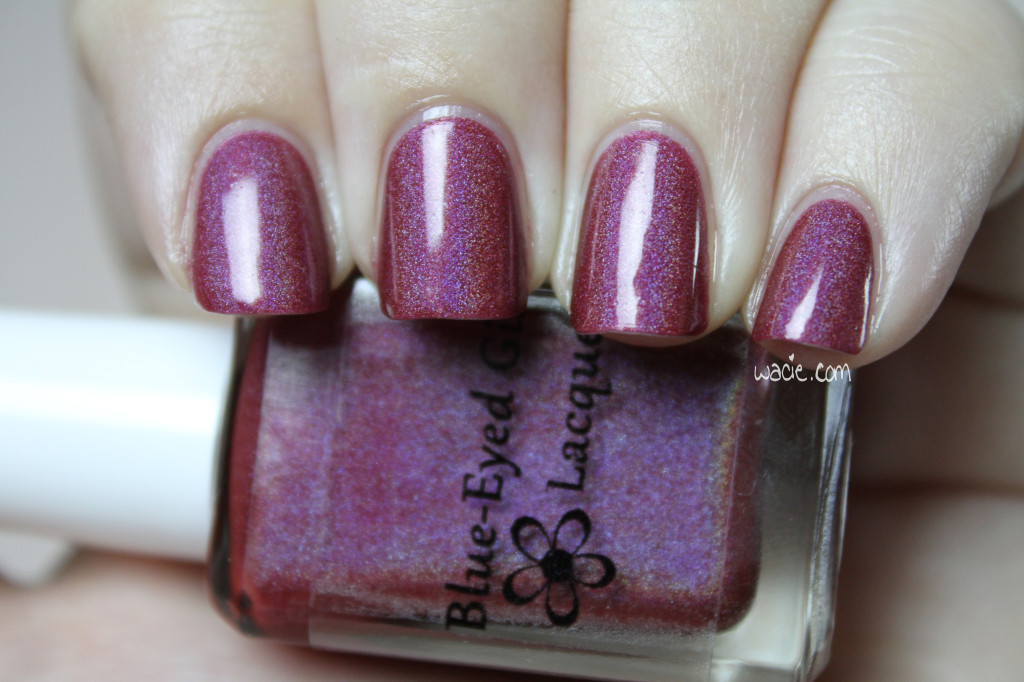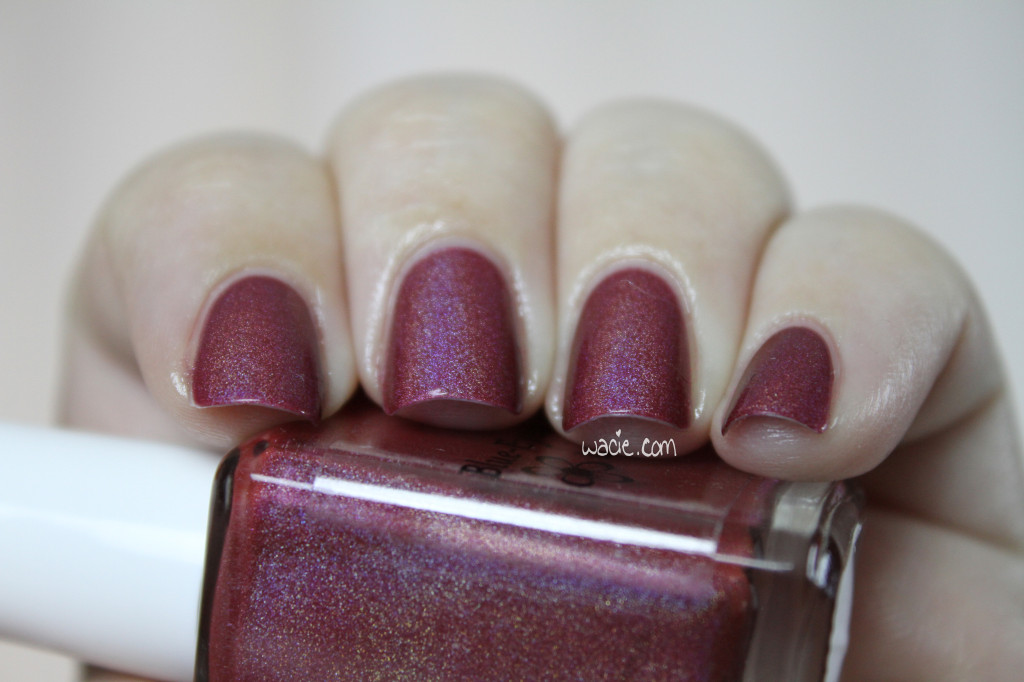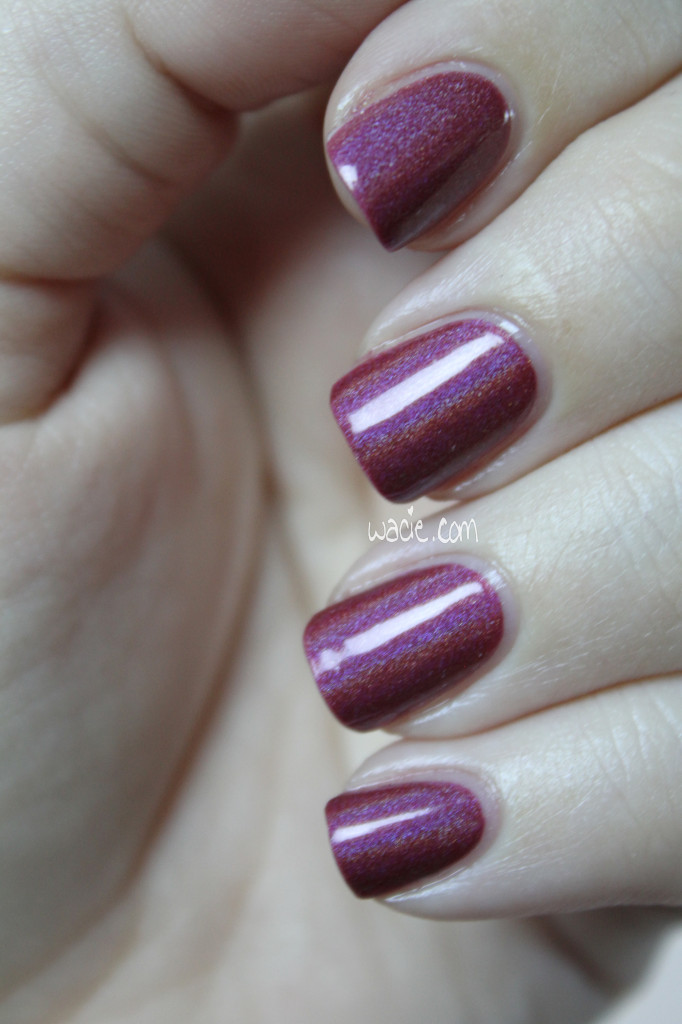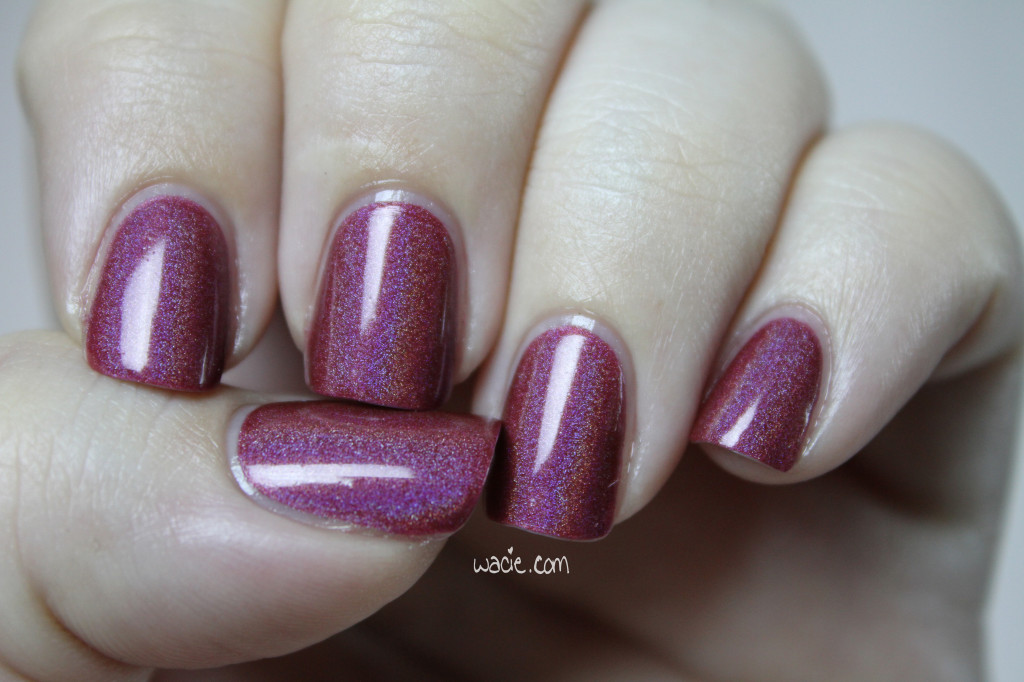 In the studio, the holo rainbow is quite strong compared to some other holos I've reviewed recently. Usually I don't get a visible spectrum in the studio like I do here. Even indoors, the holo effect is stunning. I can't believe there was ever a time I didn't like holos. I was so wrong. I am so sorry. This next set of photos was taken outdoors in sunshine. This is the good stuff. Look at all this holo goodness! Also, the redness is much more apparent in the outdoor photos. It looks less like a berry or burgundy out here.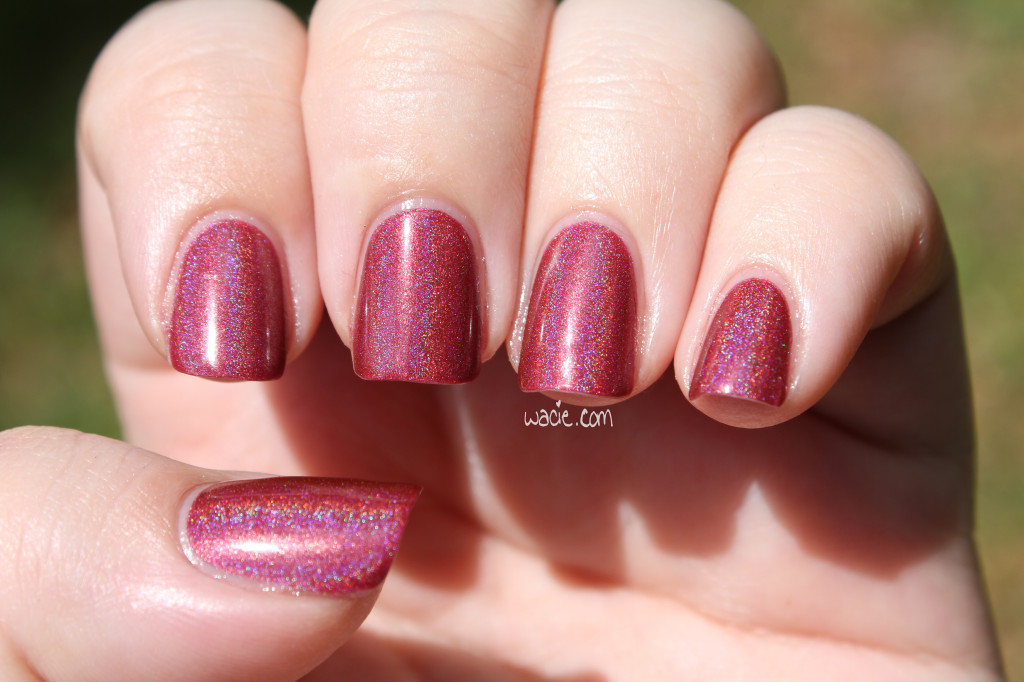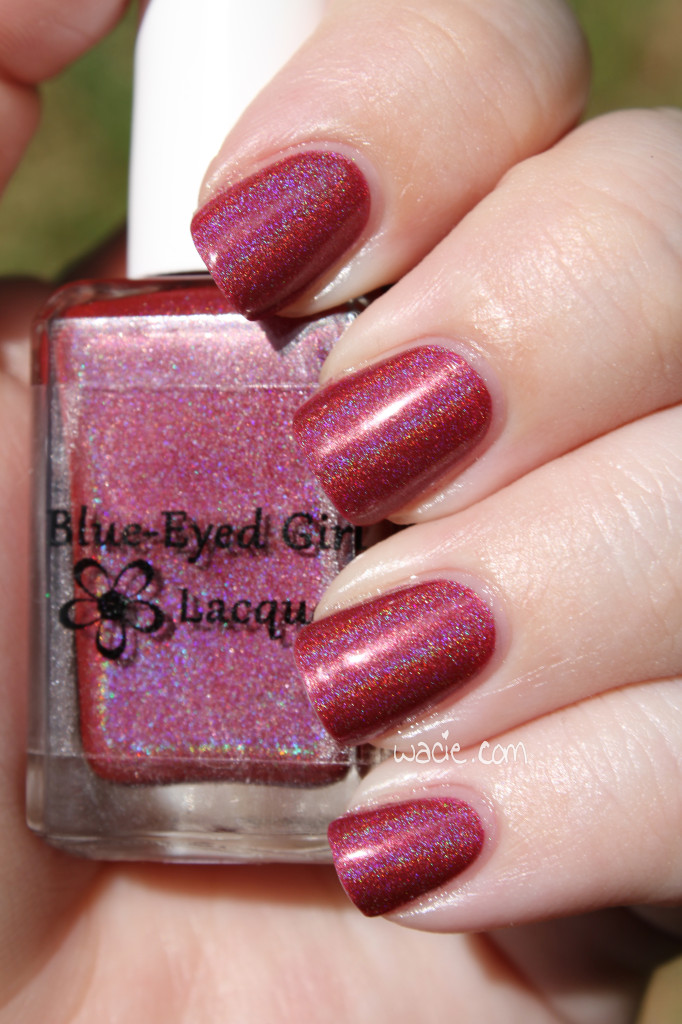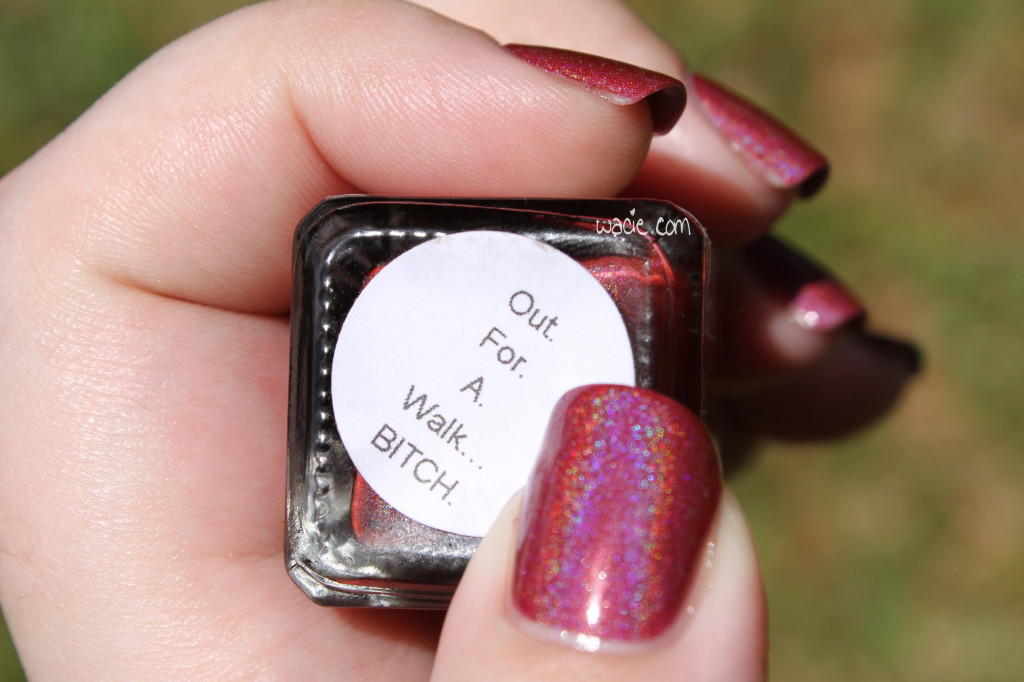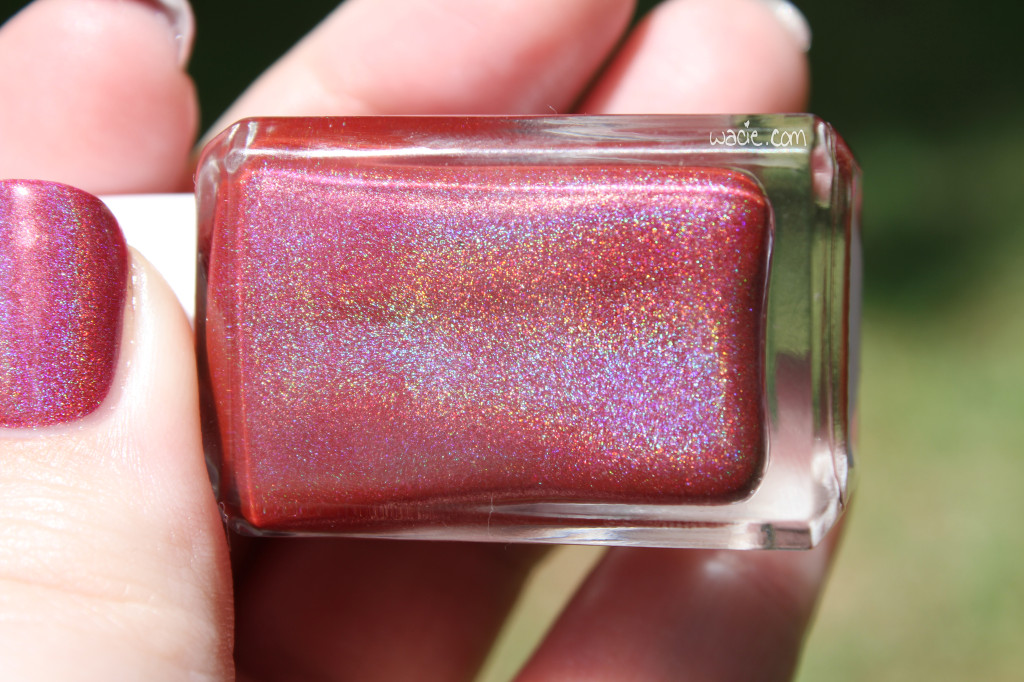 I have nothing else to say about this polish, other than I am dead. Also, unfortunately, it's been discontinued. Hopefully you'll get lucky and find it somewhere. If not, BEGL is restocking a lot of the gorgeous holos from the Once More With Feeling collection, the Buffy-inspired collection this one is from, on May 17. Get on that.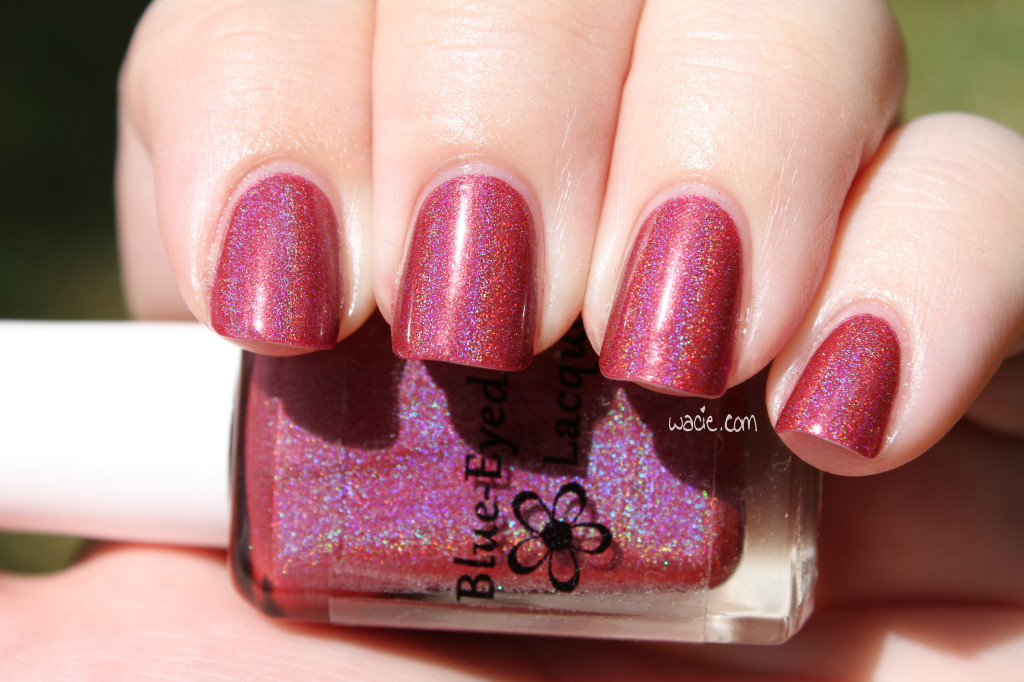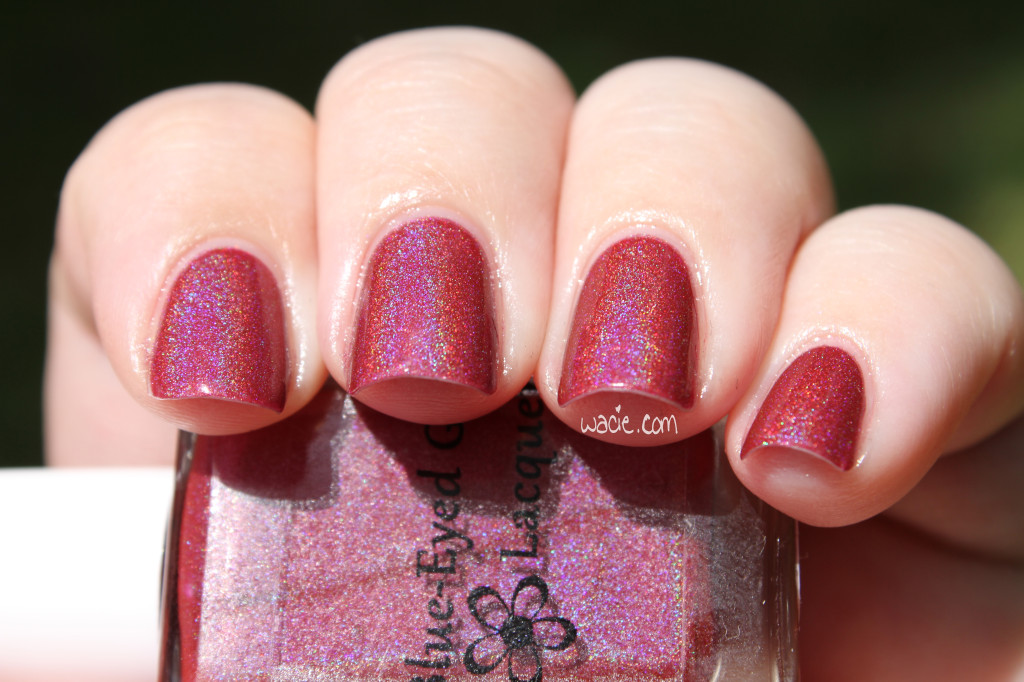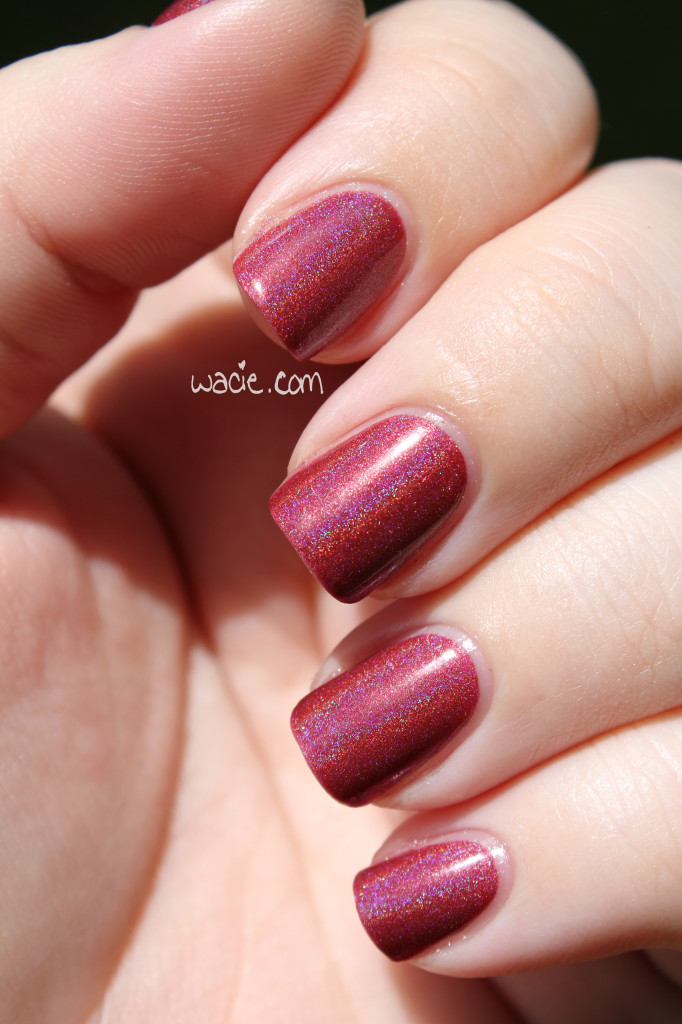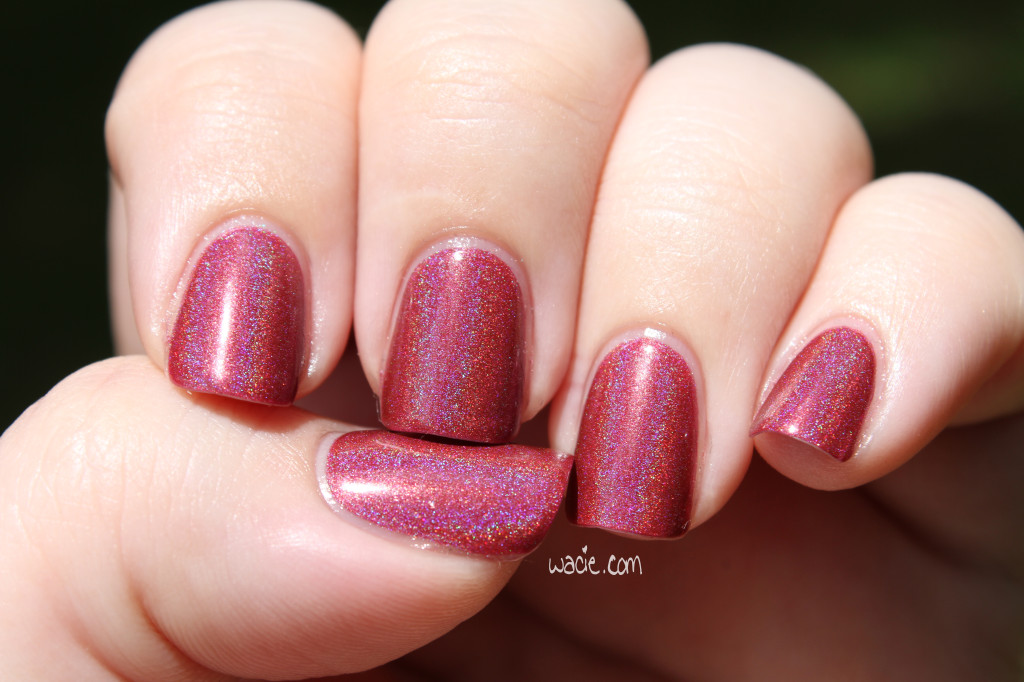 One more thing: this is the last Swatch Saturday for a couple of weeks; I'm taking somewhat of a hiatus while I go on vacation. I'll try to keep up with Manicure Monday while I'm travelling, but apart from that, I won't be doing any more swatches until June. See you then!