Happy Monday, dudes! It's actually Tuesday where I am, and I'm just getting around to posting this because I spent my Monday partying for Memorial Day. I'm finally back from Hawaii, and this is the first mani I've done since I got back. It feels good to be back at my mani station; I've felt like half a person without having polish on for the past week. Do my hands look tanner? I shopped a lot in Hawaii, so I might do a Hawaiian beauty haul post in a bit, as well as some Island Girl polish swatches. Keep an eye out for those!
Anyway, this post-vacation look was done with Sonia Kashuk's Smoke and Mirrors and Digital Nails's So Sparkle.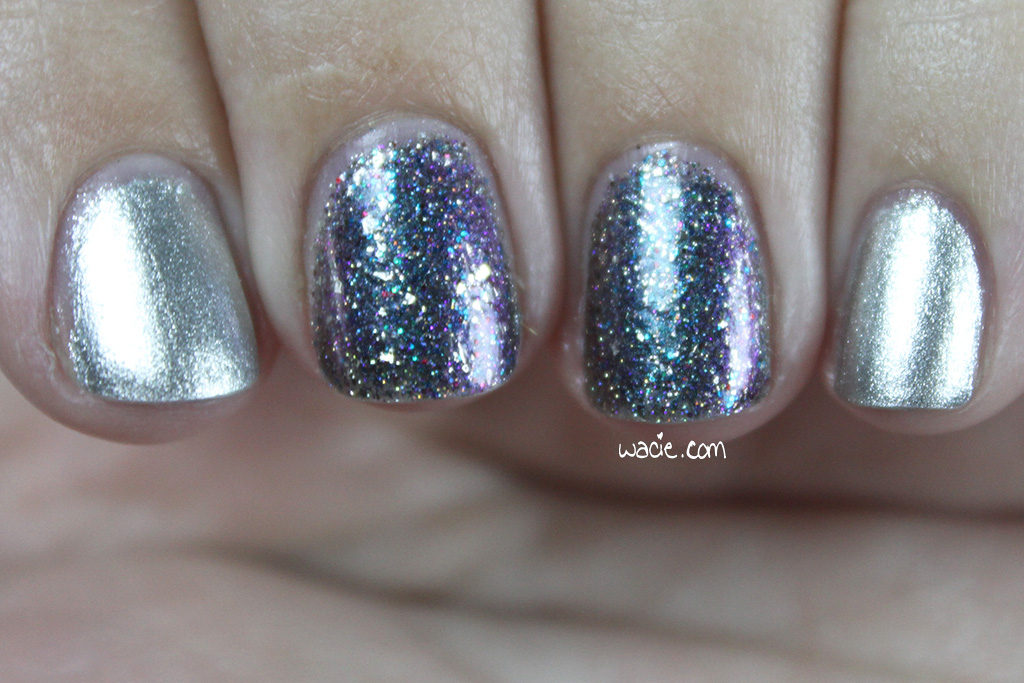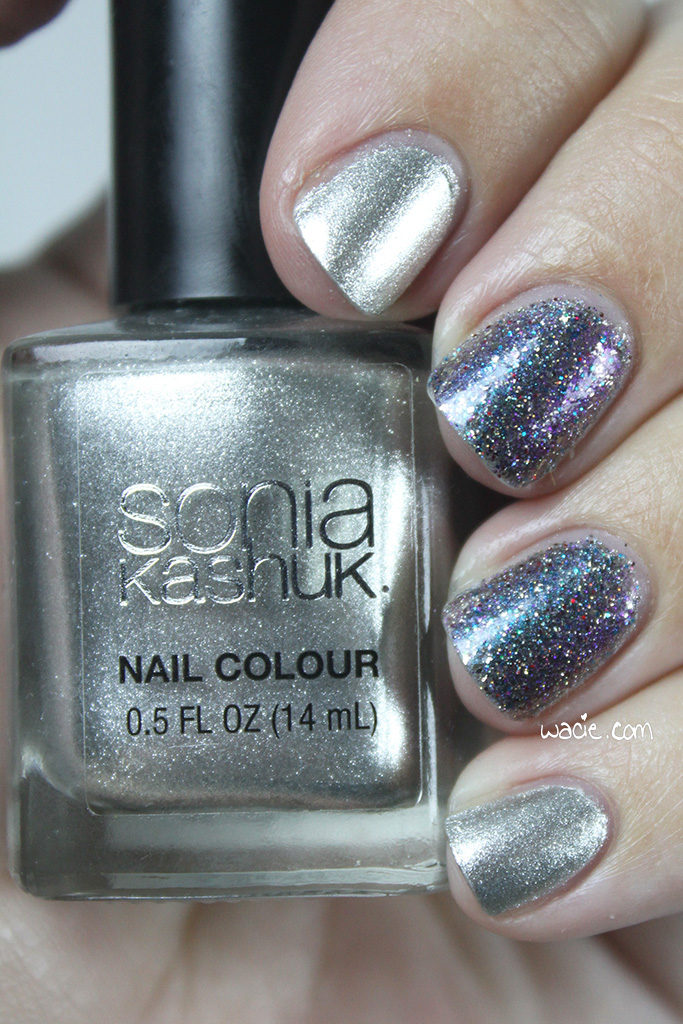 Smoke and Mirrors is a classic shimmer silver polish. This shade has been around forever and every brand has one. I even remember my mother rocking this silver back in the day. It's shimmery, sparkly, and foil-like; it's not as foily as something like Essie's No Place Like Chrome, but it's still very reflective. This polish is one that shows brush strokes pretty prominiently, and I can't really see them in this one, which is really nice.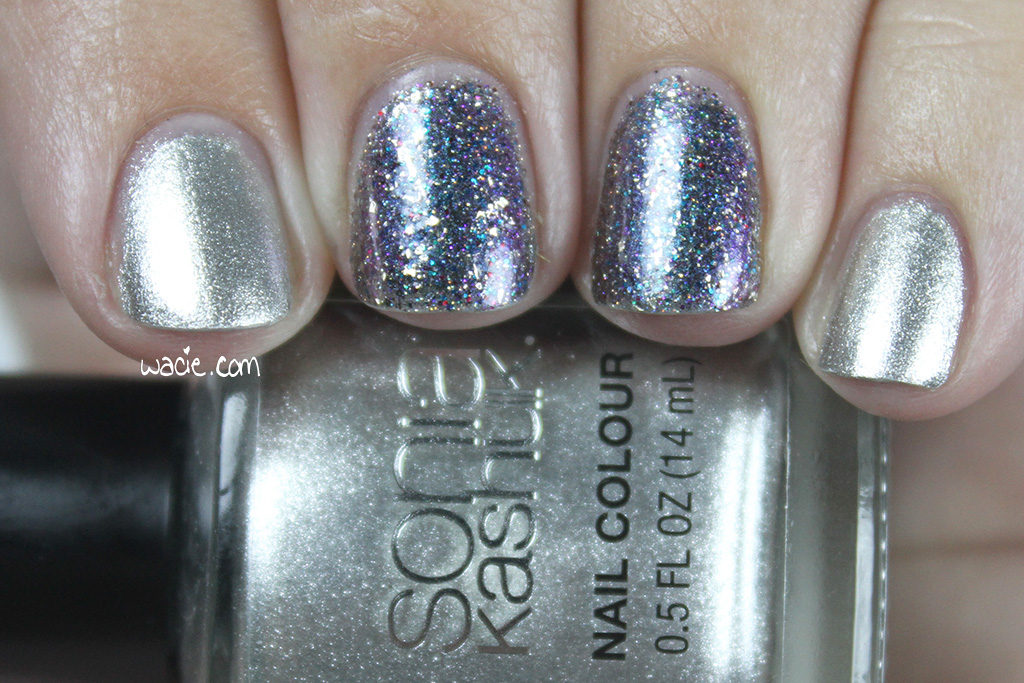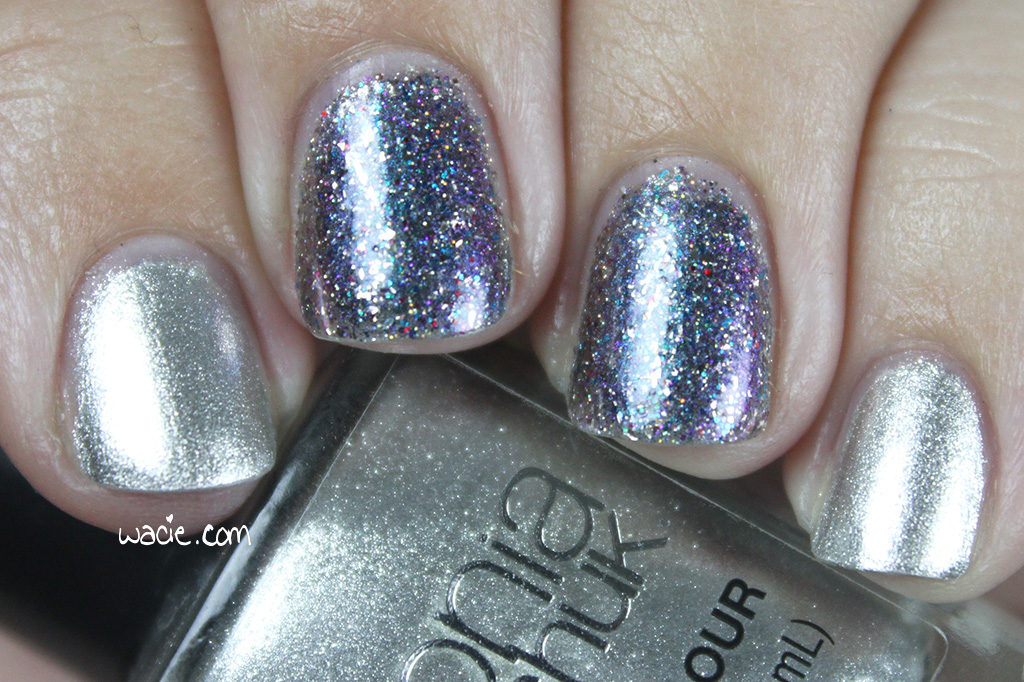 So Sparkly is amazing, and is easily the star of this manicure. Someone at my cookout today it looked like dreamy space glitter, and that's the best way I can describe this polish. It's got a teal to purple shift, red and blue glitters, silver flakies, and a holo effect throughout, though I can't tell if it's Spectraflair or fine holo glitters. I've been staring at my polish all day, and mostly the two with So Sparkle on. This polish is dramatic and gorgeous and everyone should have it.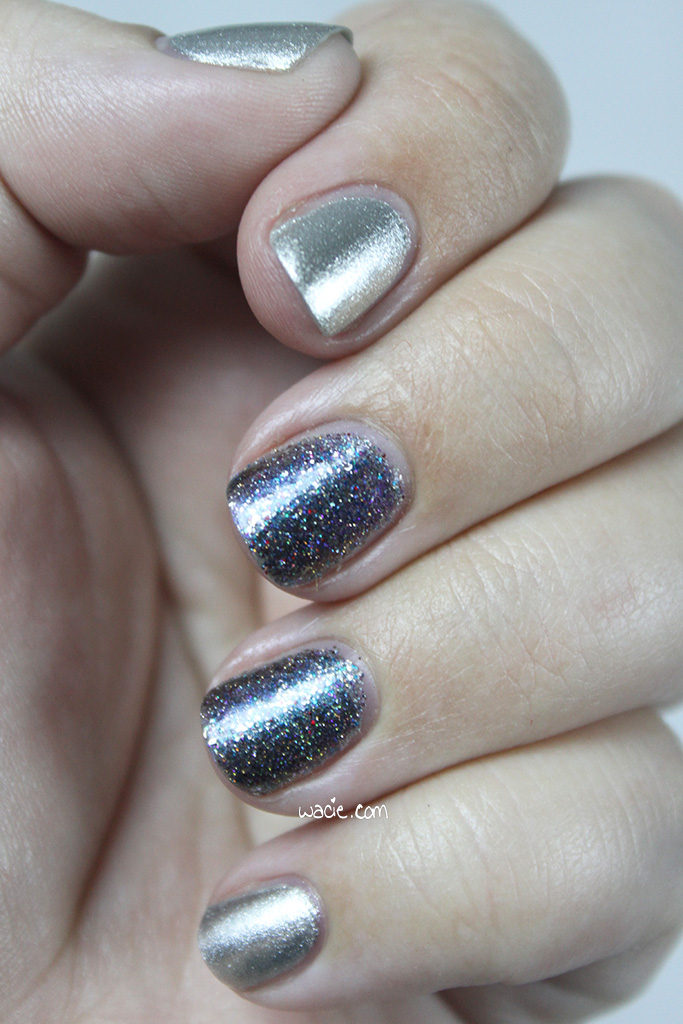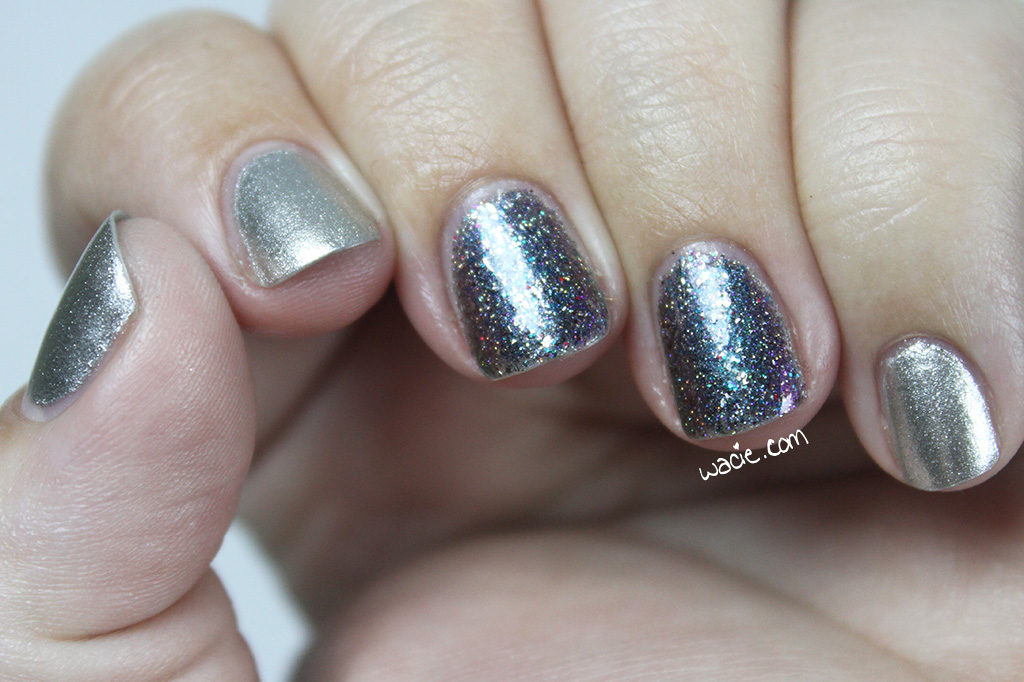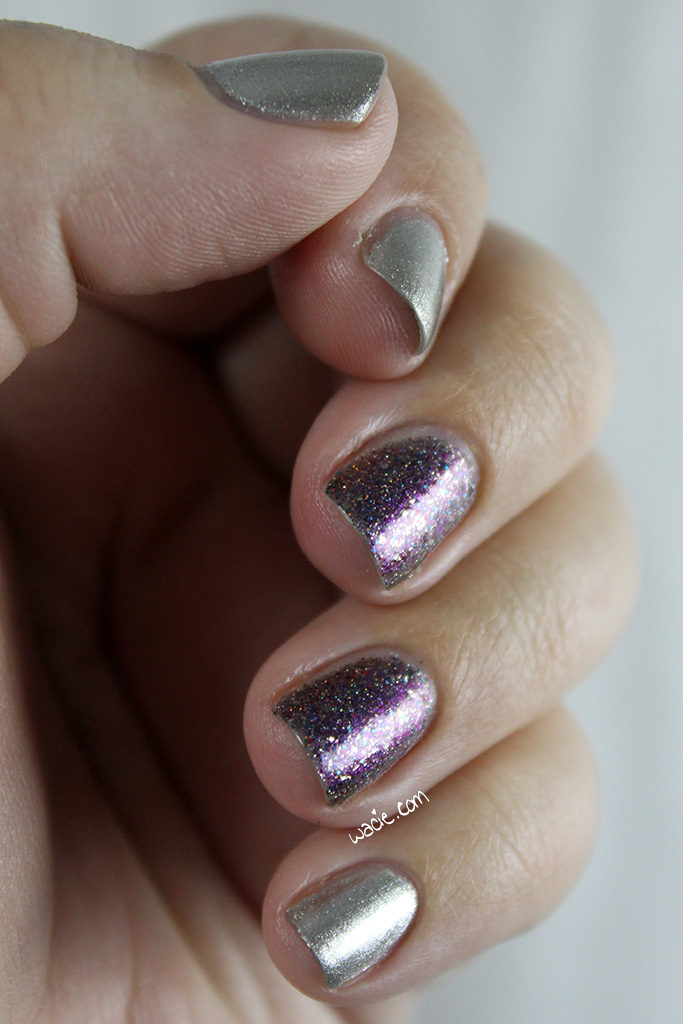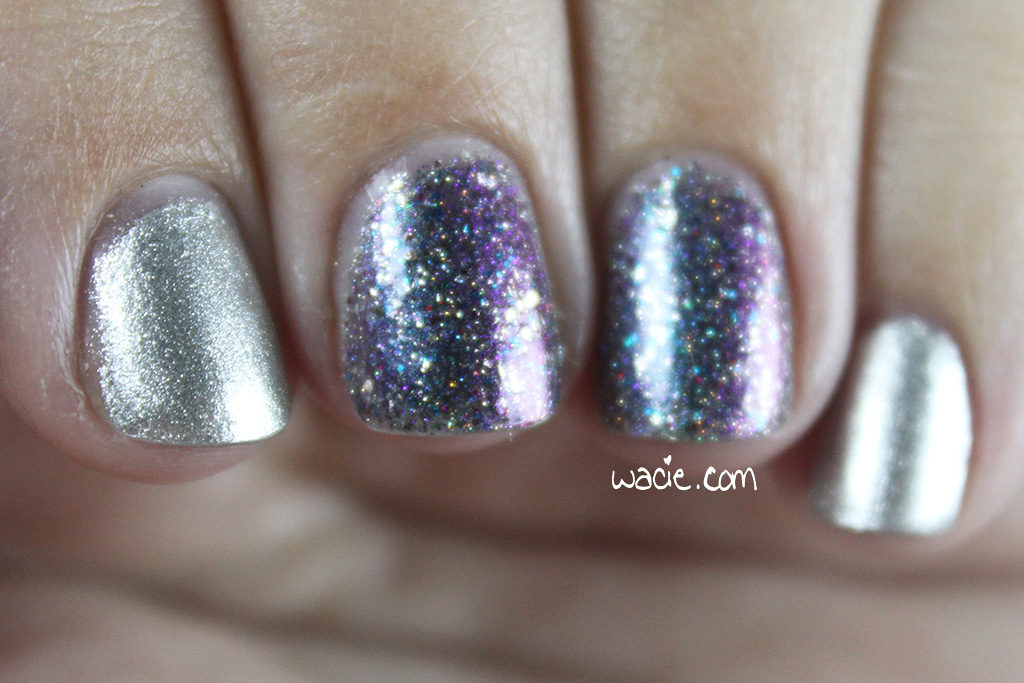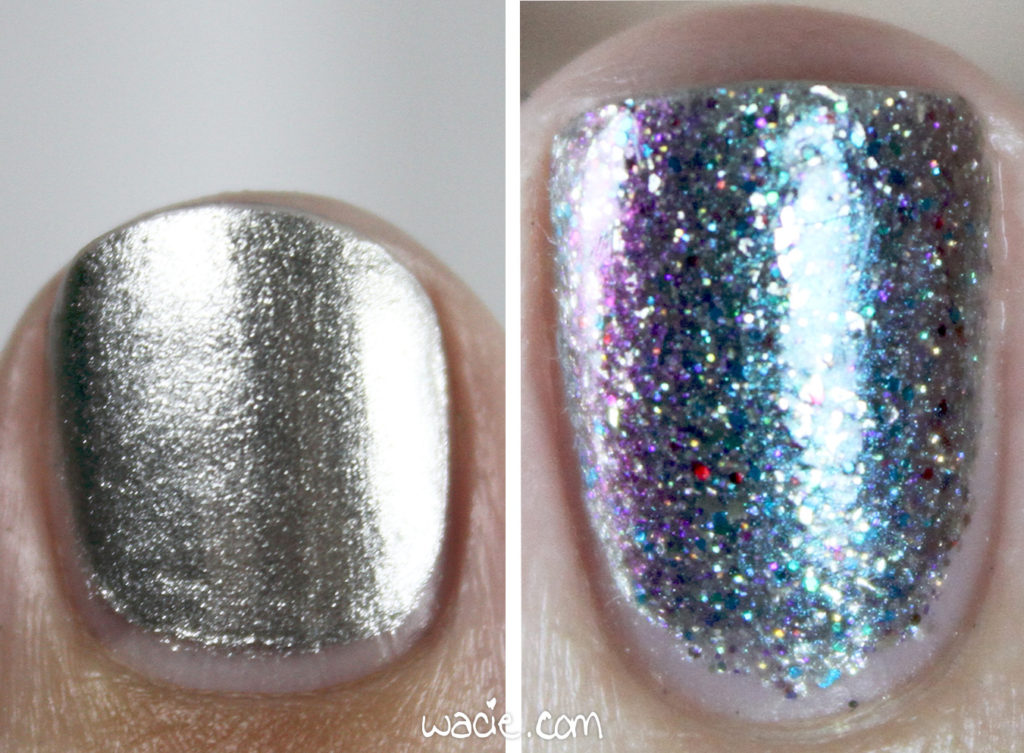 I put the two together because I wanted a simple metallic look to help me ease back into my manicure and blogging routines. I thought about adding the usual 3D elements and opted not to. I didn't want to do anything very complicated today, what with holiday barbecues and swimming, and I'm still pretty jet-lagged. I also have other things I need to do today. Like unpack.
Sonia Kashuk polishes are sold at Target. Digital Nails is sold on etsy.
I bought these polishes myself.