Happy Saturday! My Saturday swatch this week is Belldonna from Blue-Eyed Girl Lacquer. This polish was a limited edition gift-with-purchase that was only available if you bought the whole What Wouldn't I Do collection as a set. I'm wearing Belladonna over China Glaze's Pelican Gray, Ciaté's Electronica (pink), and Essie's I'm Addicted (blue) and with one coat of Seche Vite top coat.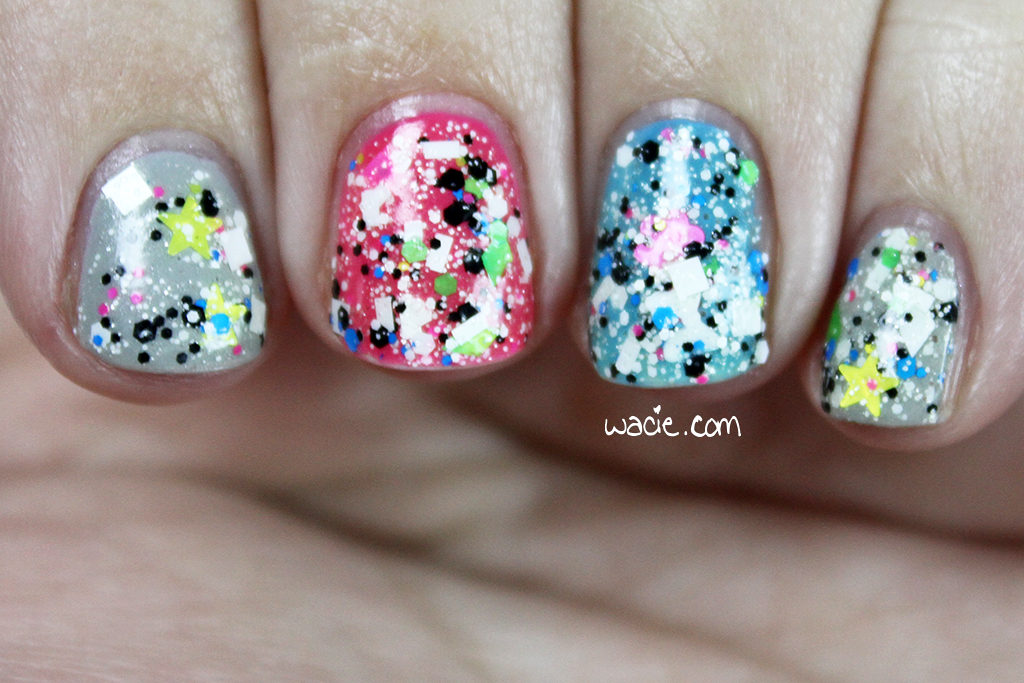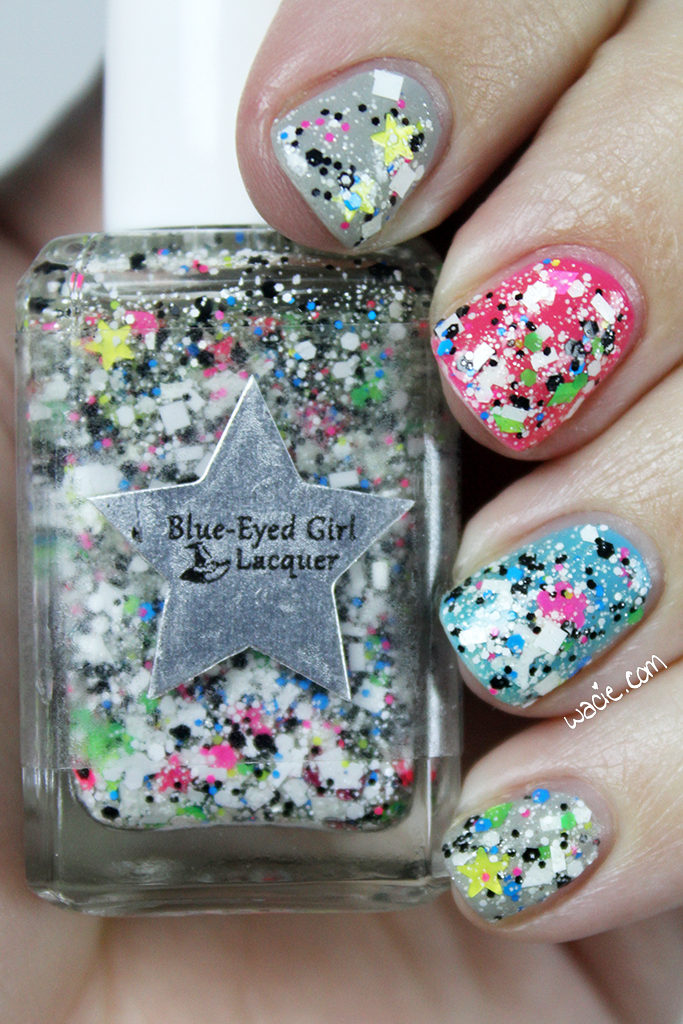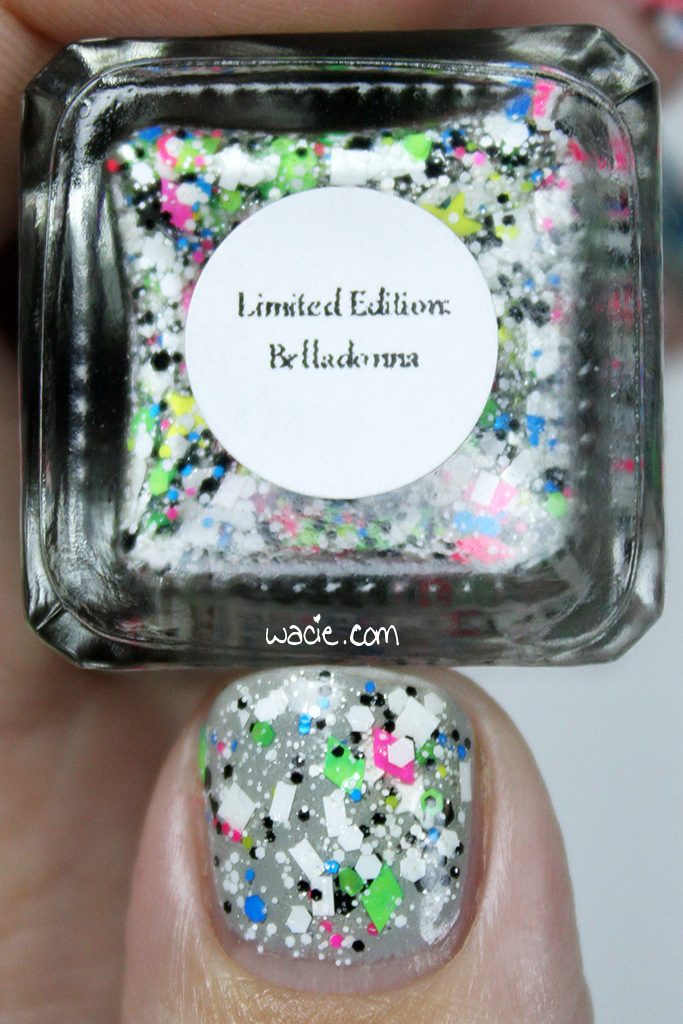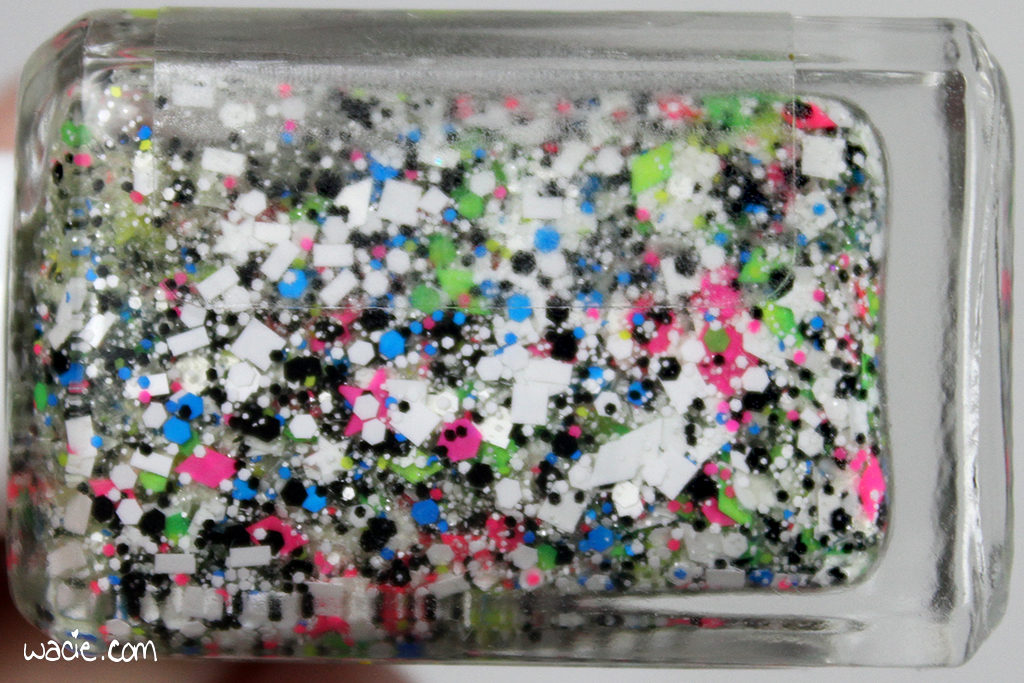 Belladonna is a clear-based glitter topper; the colors are primarily white and black with noen blue, green, pink, and yellow. Shapes include stars, flowers, bows, squares, and diamonds. Application was good; it was a bit tricky to spread the glitter evenly, because there's just so much of it. While this means you can get too much glitter, it's not very hard to get the bigger shapes. The product consistency was smooth and easy to manipulate with the brush. The polish dries quickly and with a bit of texture. I used top coat for smoothness.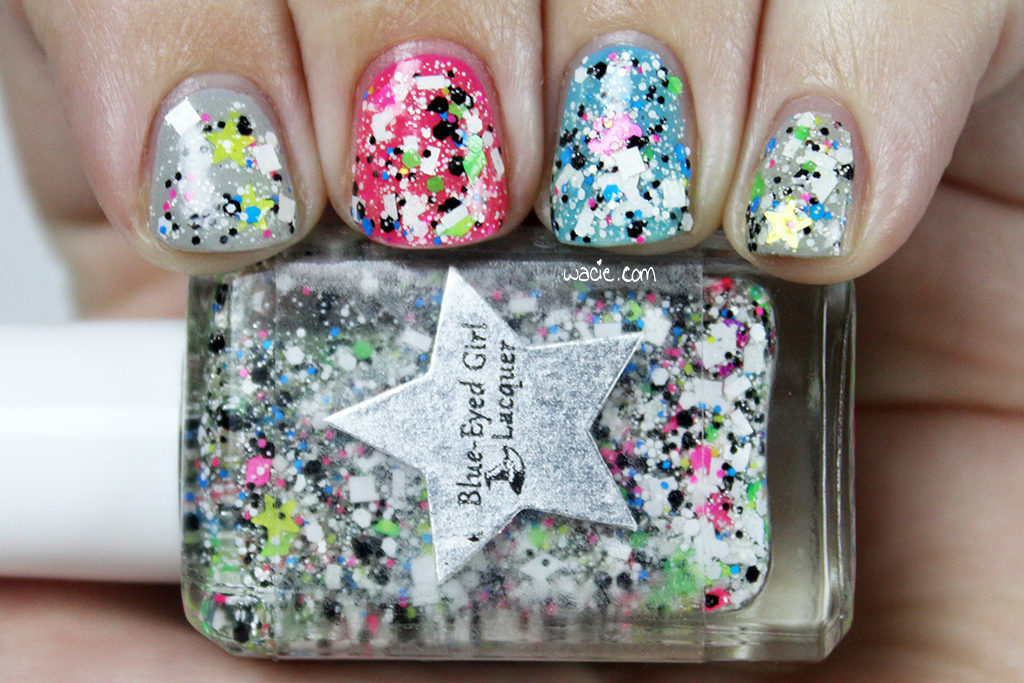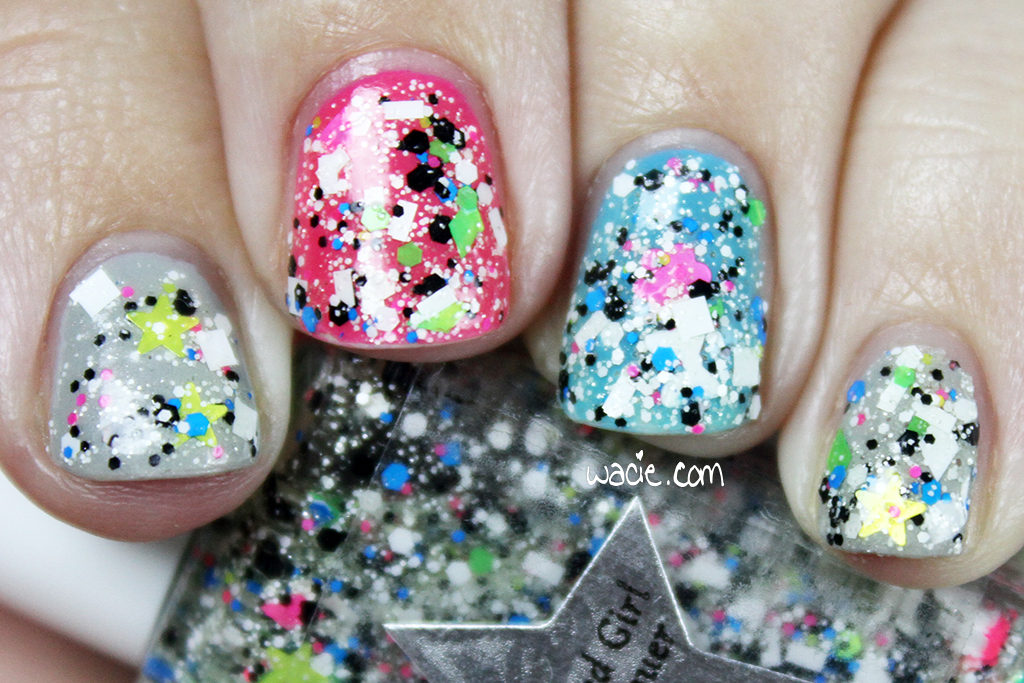 I like Belladonna. I like the toppers that are largely white glitters with some color scattered in. The white means it can be worn over pretty much anything, and the small bits of color ensure you get a fun look. This does feel a bit like a take on the black and white glitter fad from a few years ago, but the range of added shapes and colors keep it fresh and current.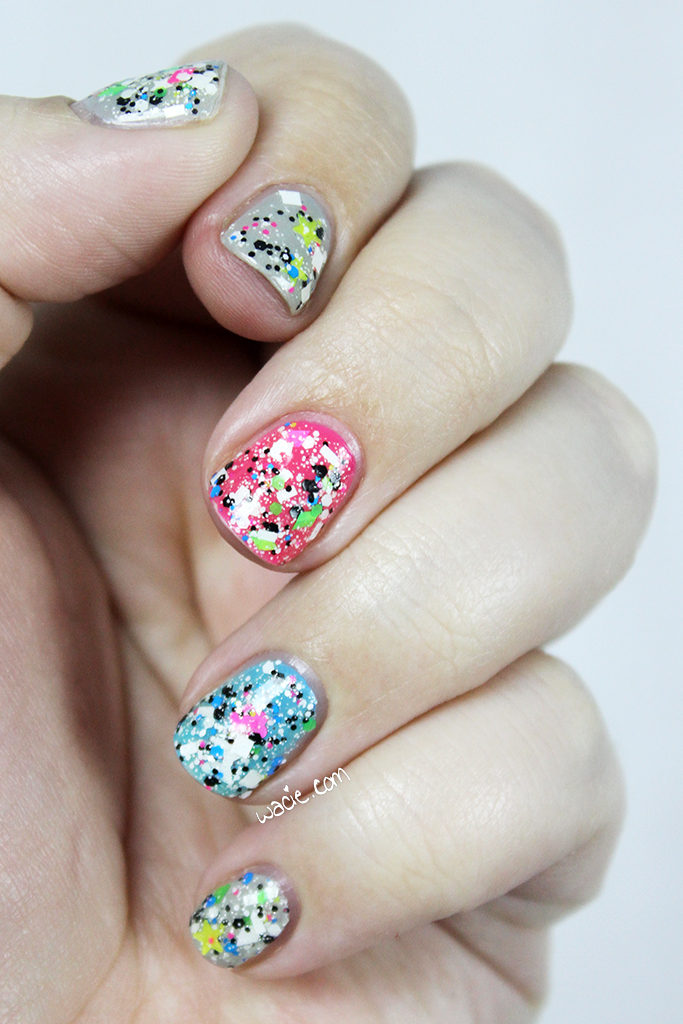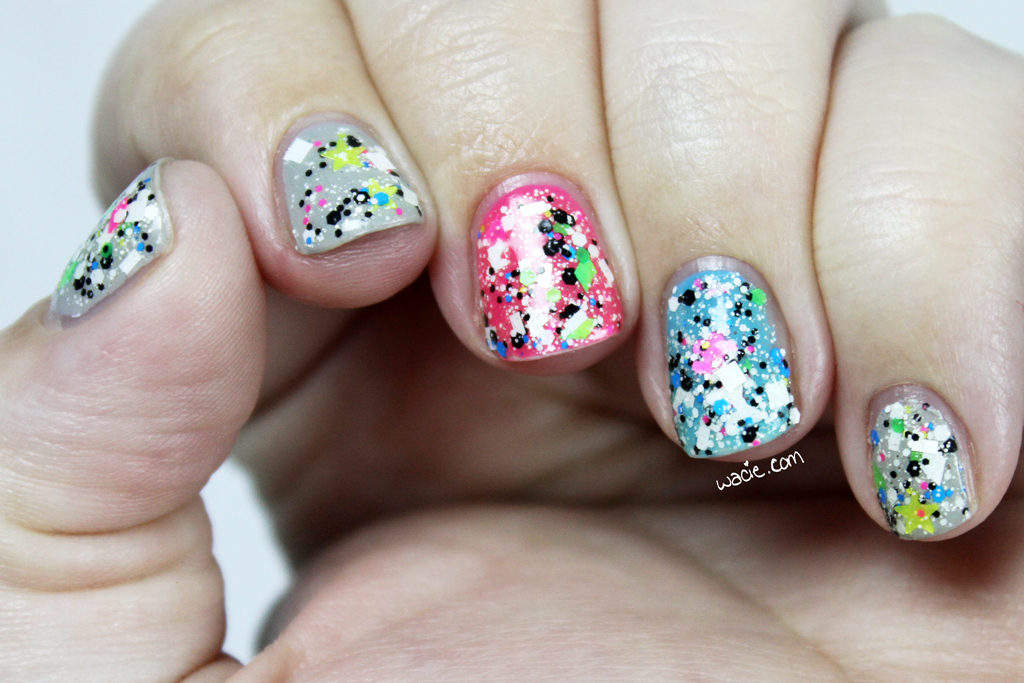 These photos were taken in direct sunlight. There's no shimmer in this base, so there's nothing that really comes to life in the sunshine. I took a ton of macros, though,  so you can really see the variety of glitters.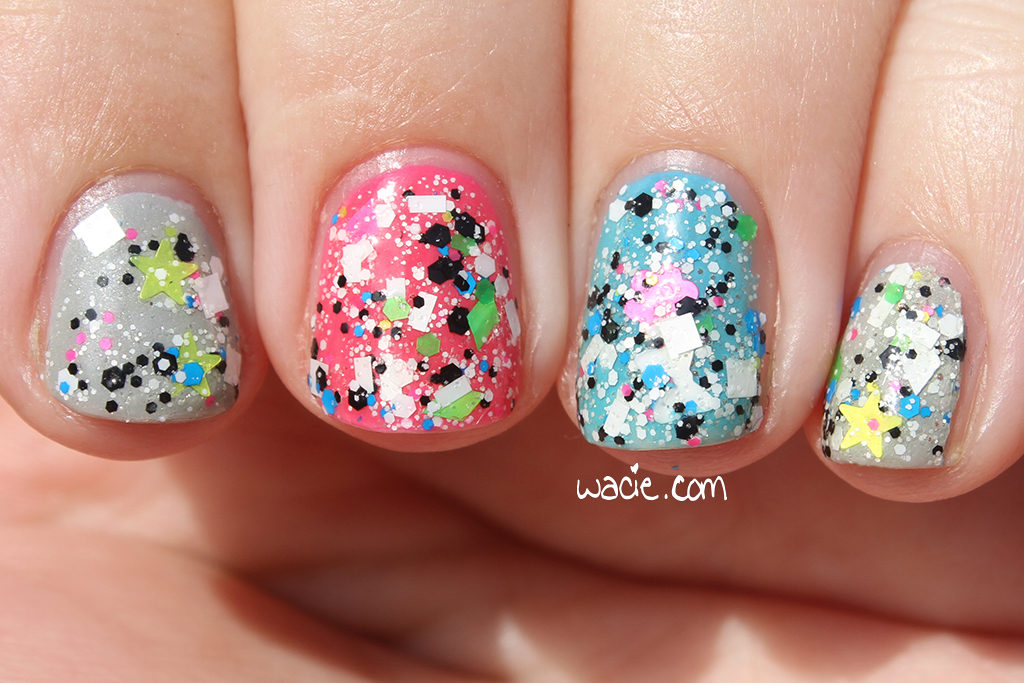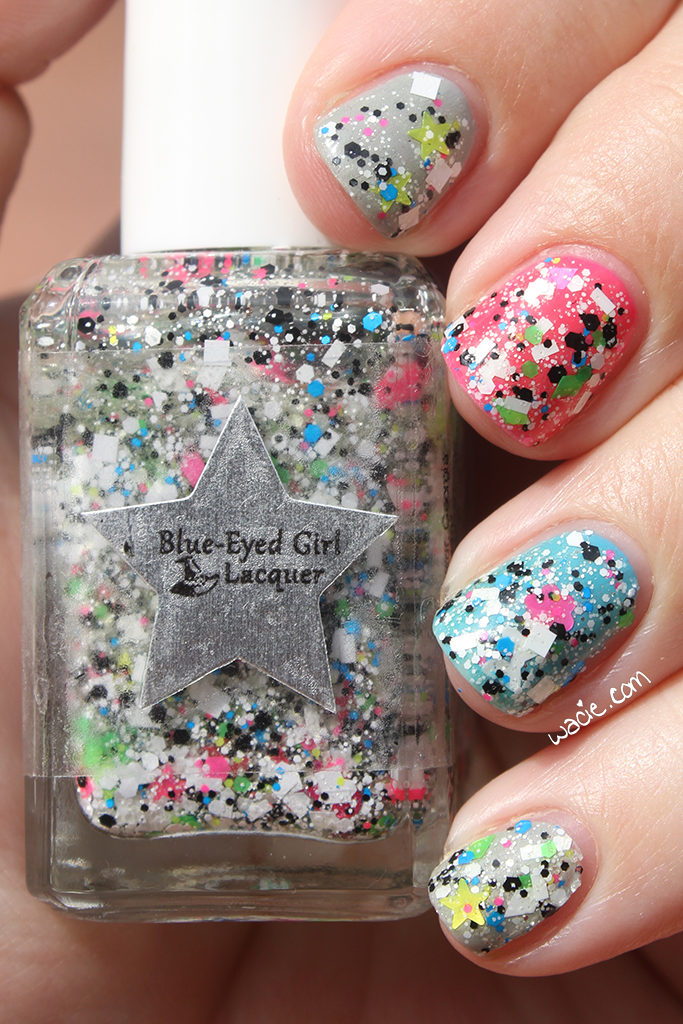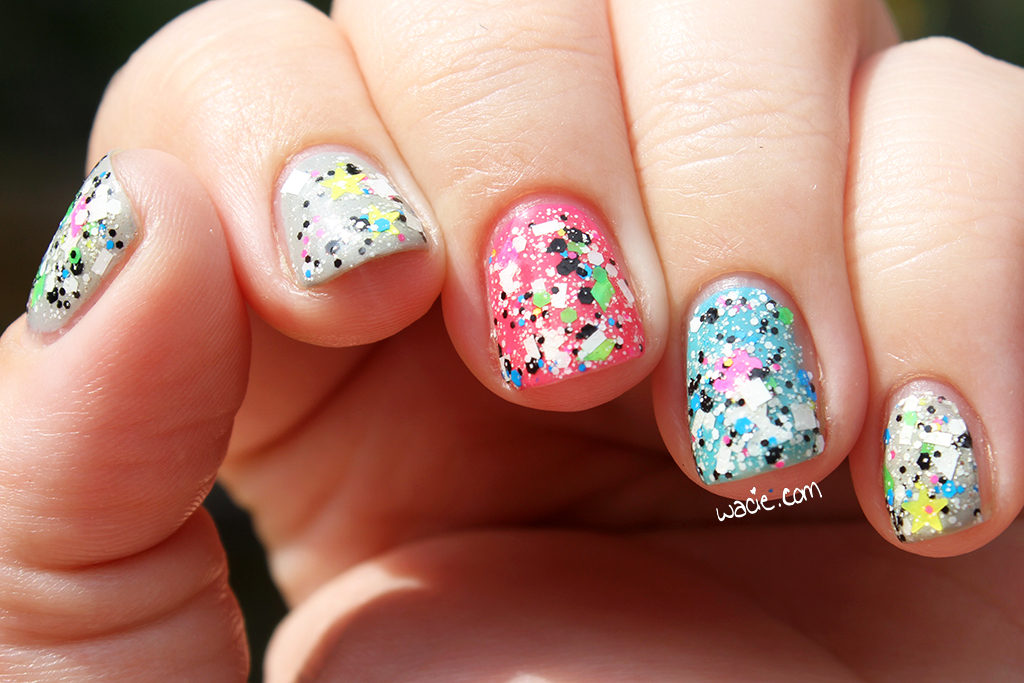 Belladonna, unfortunately, was an LE from 2014 and is no longer in production. Other Blue-Eyed Girl Lacquers can be found in their online shop.
I bought this polish myself.