Happy almost-New Year! I accidentally have sparkly nails for New Year's Eve!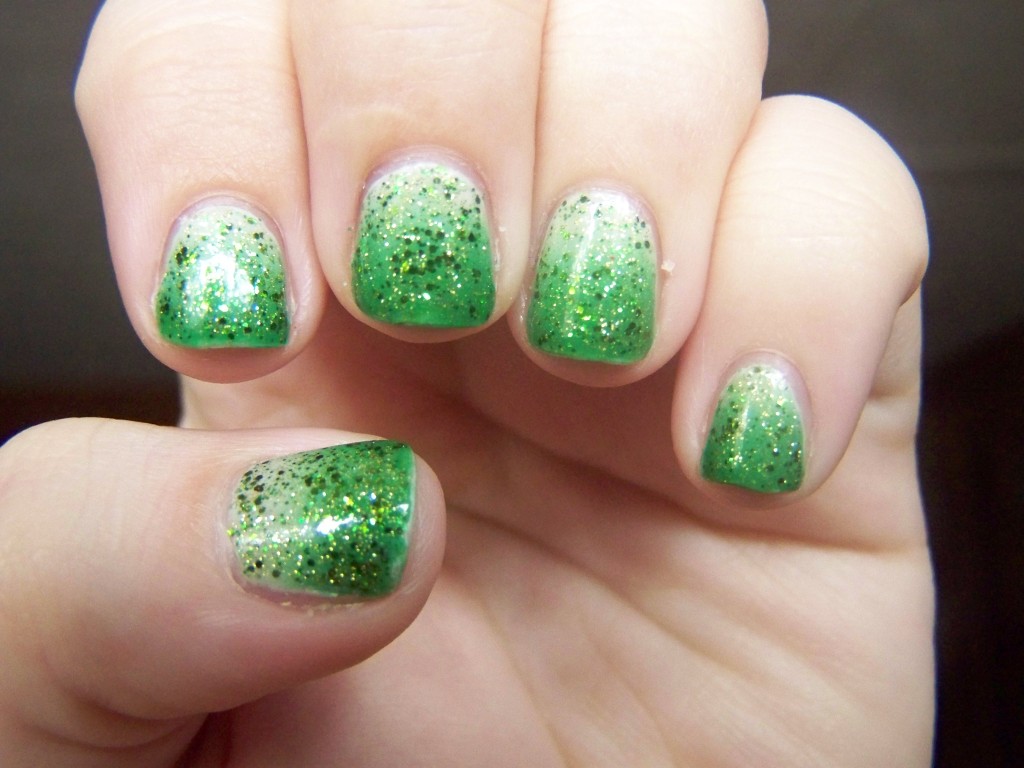 I used three polishes to get this look. LA Colors's La Creme is the pale nude you see at the bottom of the gradient there. Man, was it impossible. It was very sheer; the first coat was horribly streaky, and the second coat didn't even anything out. The lacquer itself was very thin and tended to pool in my cuticles. It was only until I started sponging on the gradient that the color began to even out. Because this foundation coat was so uneven, the gradient took more time and more polish to get right. Usually I can get away with two rounds of sponging; some of these nails took four. The glitter here, the real star of the manicure, is Sinful Colors's Call You Later. I prefer those big in-your-face glitters to these fine ones, but as long as it sparkles, it's good in my book.
Stay tuned for a New Year's Eve post tonight or tomorrow. Spoilers: my New Year's resolution is to blog about more than nail polish.