Today's Swatch Saturday officially ends my streak of blue nails. This orange sherbet shade called Jupiter will take us through the weekend. This is a second polish I got from my American Apparel haul in October. Here I'm wearing three coats of it, topped by three coats of Seche Vite. All photos are taken indoors with natural lighting.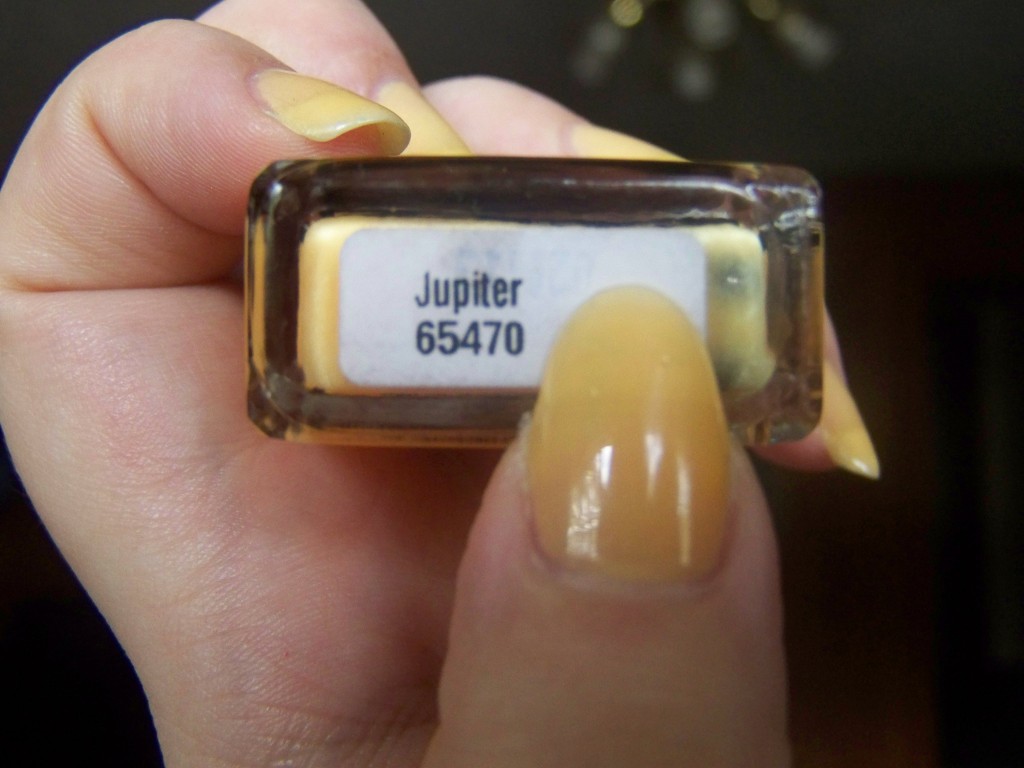 After three coats, it's still somewhat sheer. The color also varies on the lighting source; in natural light, it looks more yellow-orange, whereas in fluorescent light, it looks like a sheer nude. The glow in the dark effect is comparable to last week's swatch of Neptune, only more yellow than green. I tried getting photos, but I just couldn't make it work this week, for whatever reason.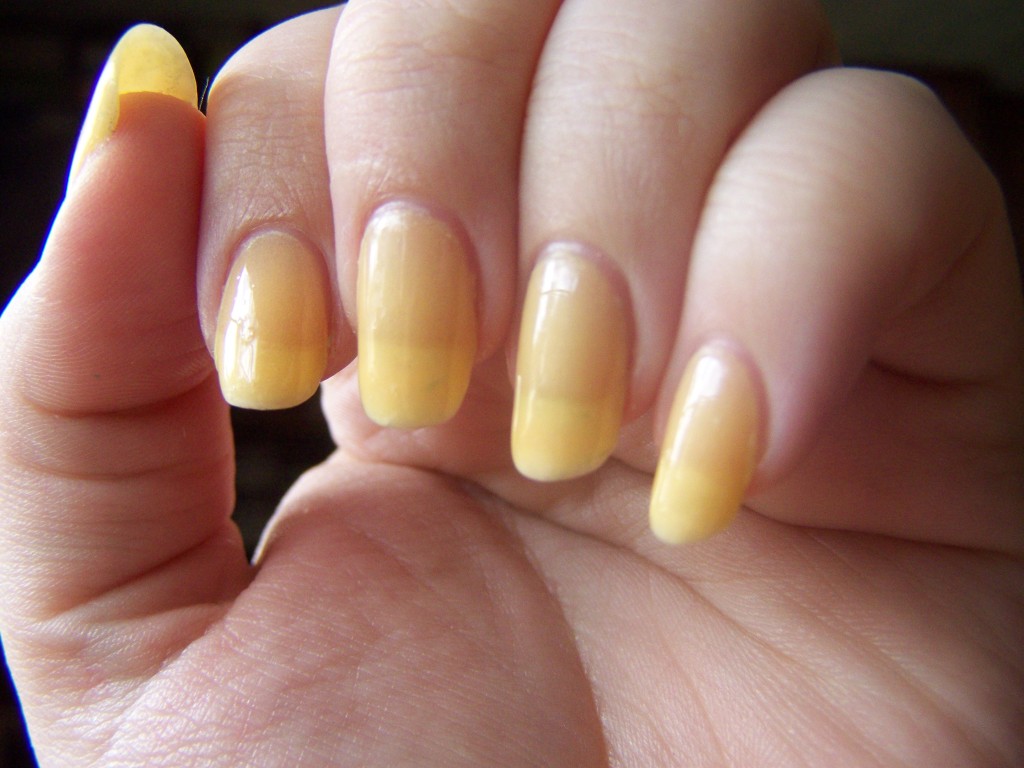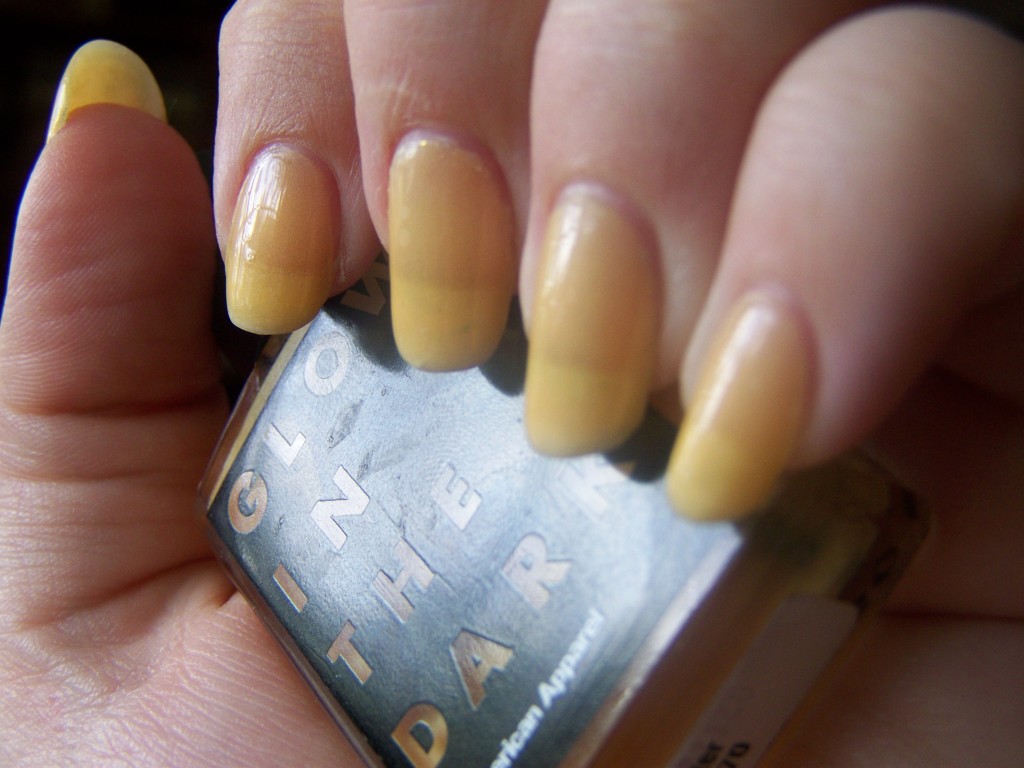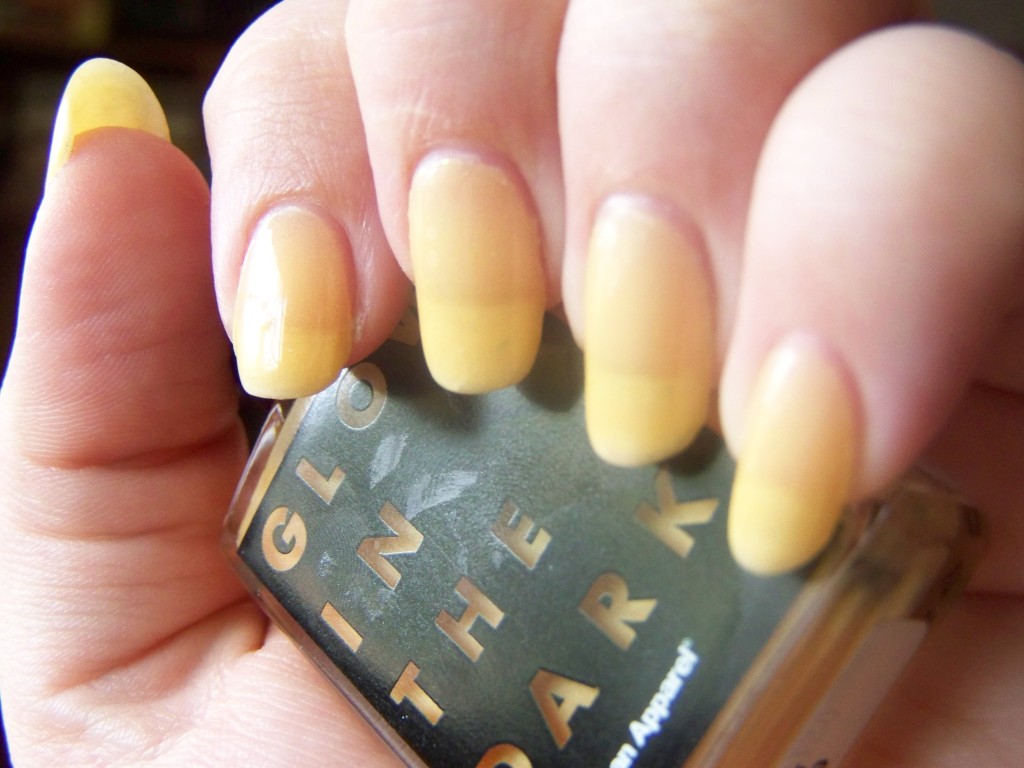 I'm a little disappointed by the opacity. It's buildable, so I could probably achieve complete opacity in another coat or two, but I didn't feel like it.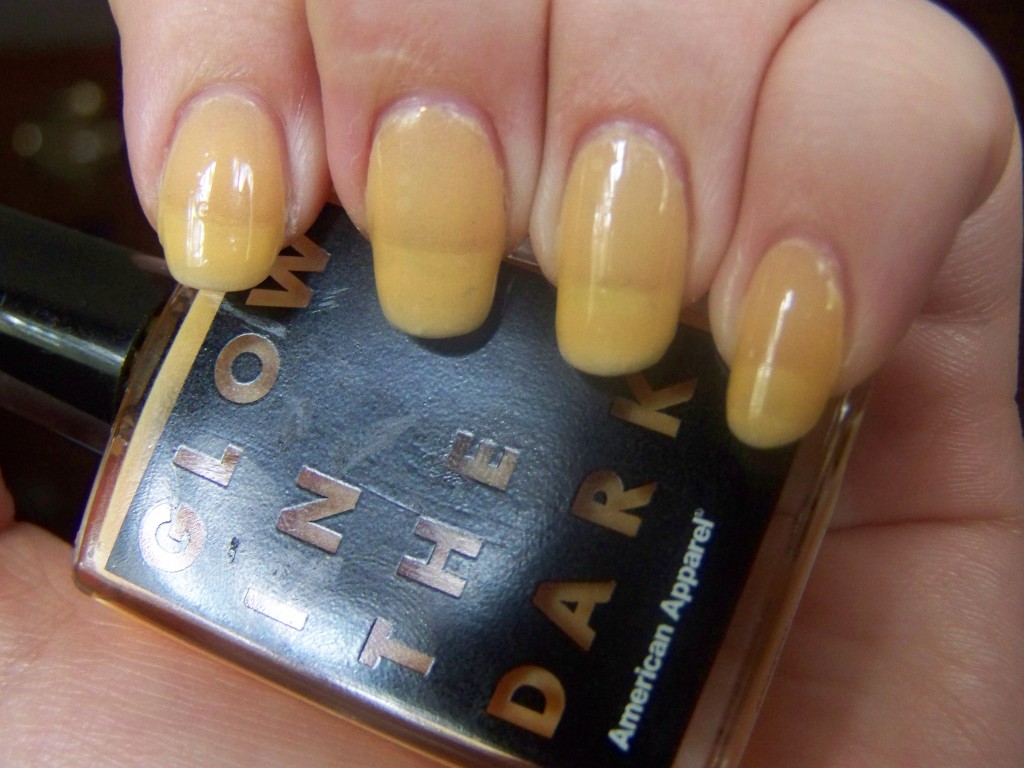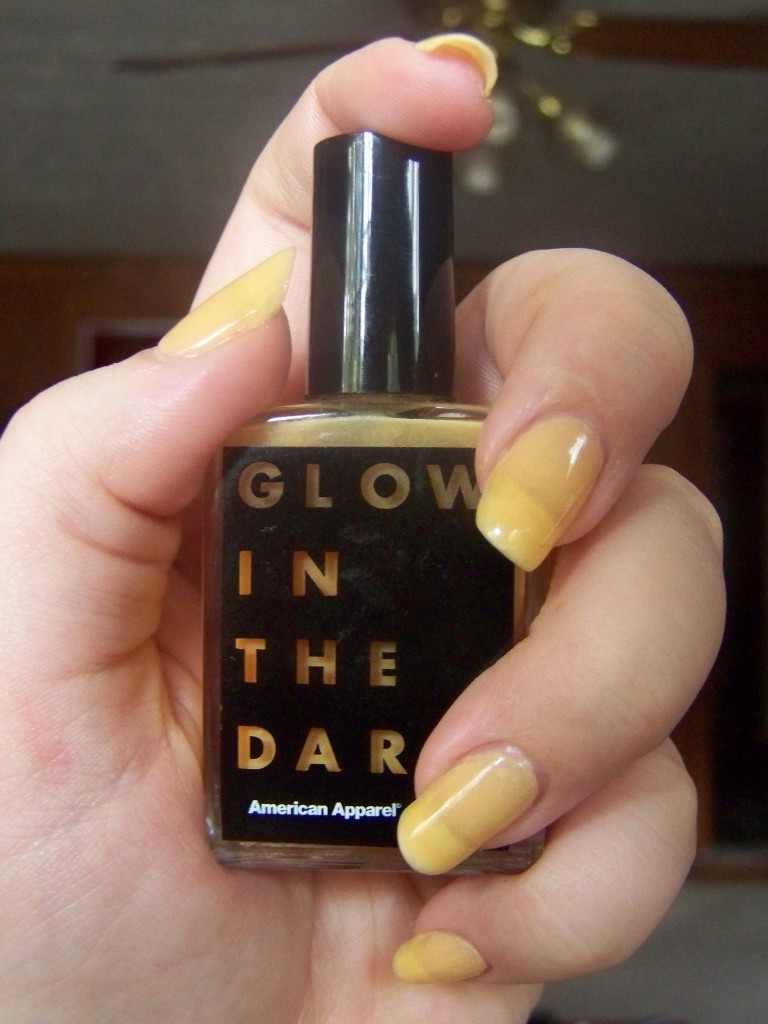 I've actually worn this one before: I went to a Halloween party and wore Neptune and Jupiter over Maybelline's Dotty and Blue Marks the Spot. These polishes are great toppers, and maybe I'm defeating their purpose by trying to get them opaque. Also, these polishes react to UV light as well; here's that Halloween party manicure, glowing in the black light of a Tron arcade machine.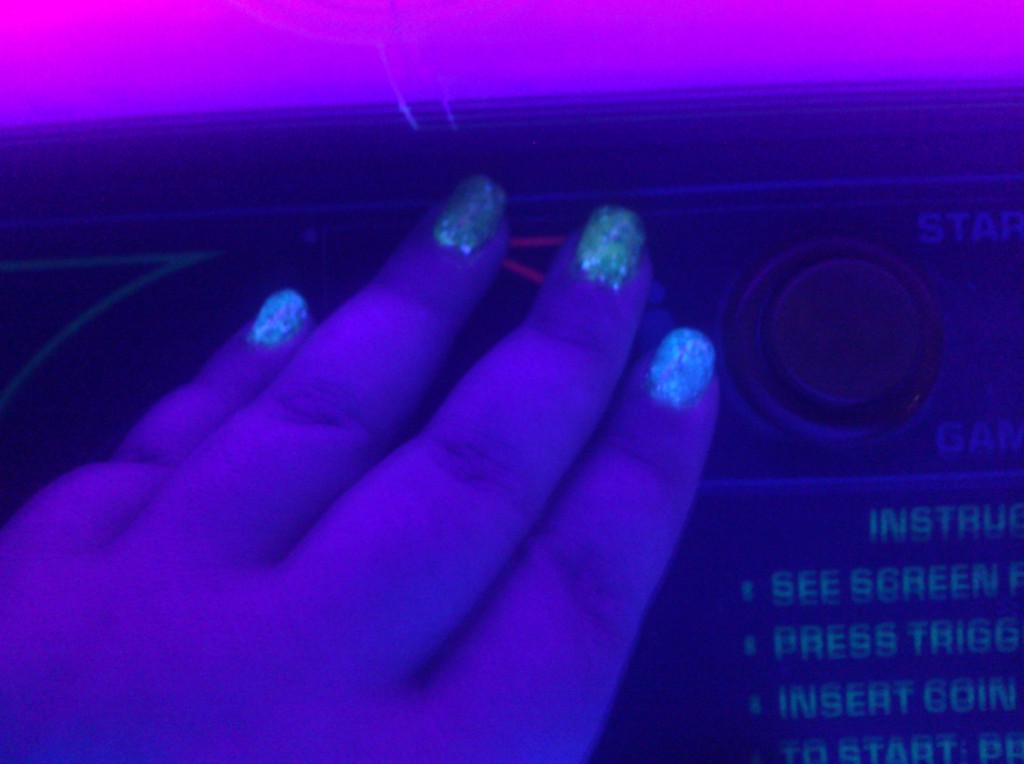 Well, that's it for this week. See you next time!