Happy Tuesday! I'm kind of proud of myself for getting this out somewhat timely. I promised neons for summer, and here they are! This is Color Club's Wham! Pow! with American Apparel's Neon Yellow.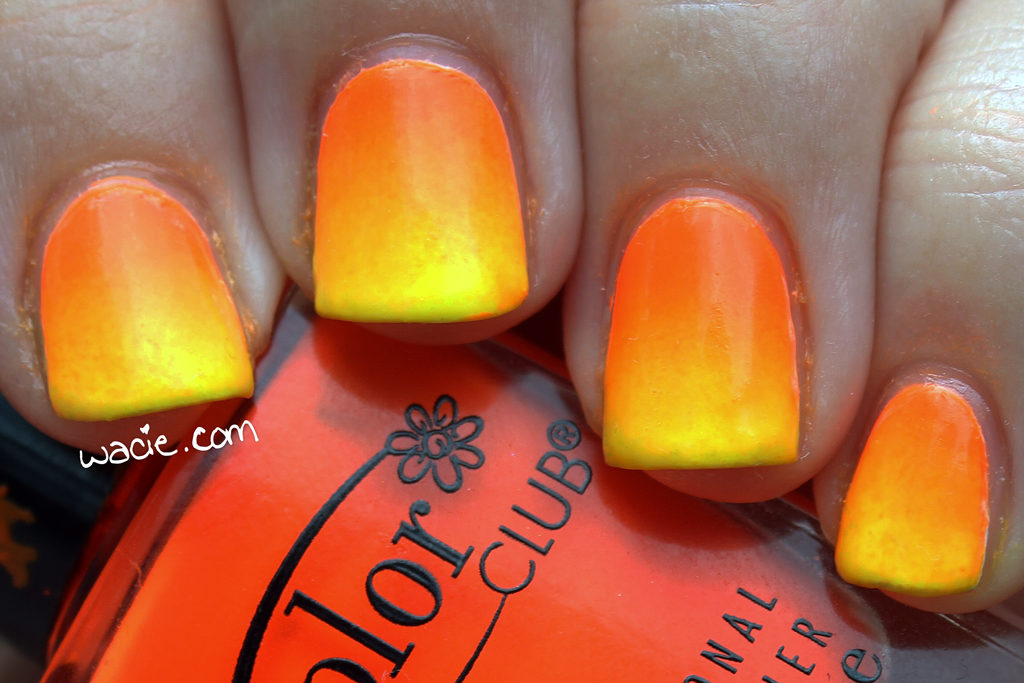 When I planned this mani, I definitely had longer nails in mind. I've done a couple of gradient looks on these baby nails, and I've had some difficulty getting my colors evenly distributed. Also, my yellow isn't as neon as I'd hoped for. It's definitely more of a cool highlighter yellow. Either way, it's bright, and so I'm happy with it. My photo here doesn't do it justice; these are very bright, and my hands look very tan.
Wham! Pow! and other Color Club polishes are available on their website. American Apparel doesn't sell polish anymore.
I bought these polishes myself.