Hello, reader! Today's mani is a pretty simple one. I'm apparently still into negative-space manis, but really, I just wanted to do something with a textured polish that was still nail-arty, and this was just the direction it took. For this look, I used Emerald & Ash's Construction Season with Digital Nails's Spectraflair top coat.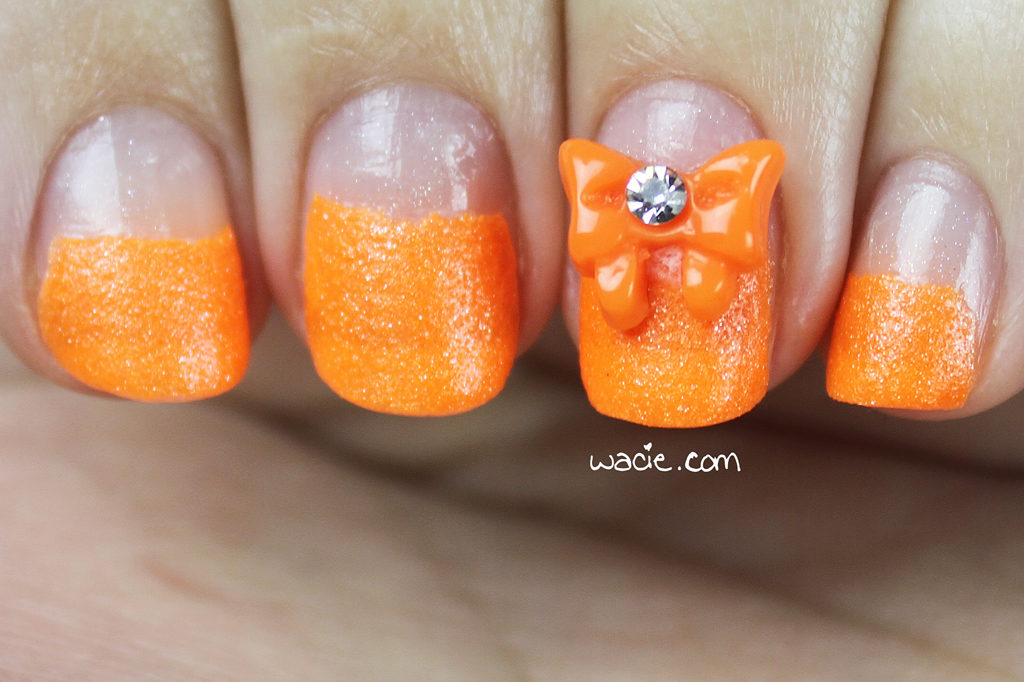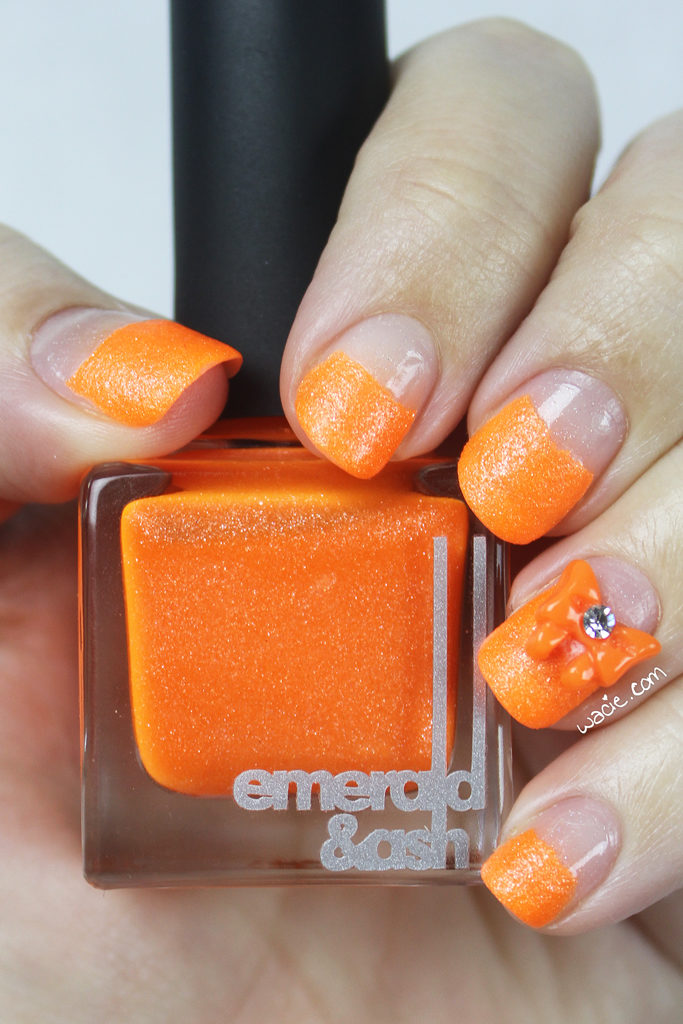 I've talked before about how much I love the Road Trip collection from E&A. Unfortunately, I don't have the complete collection, but the ones I do have have been a ton of fun to wear. The texture is unlike any other polish type; It's a very fine grit, as opposed to chunky glitter or rough sand. It sparkles like sugar. This one happens to be Nickelodeon orange, which makes it my favorite.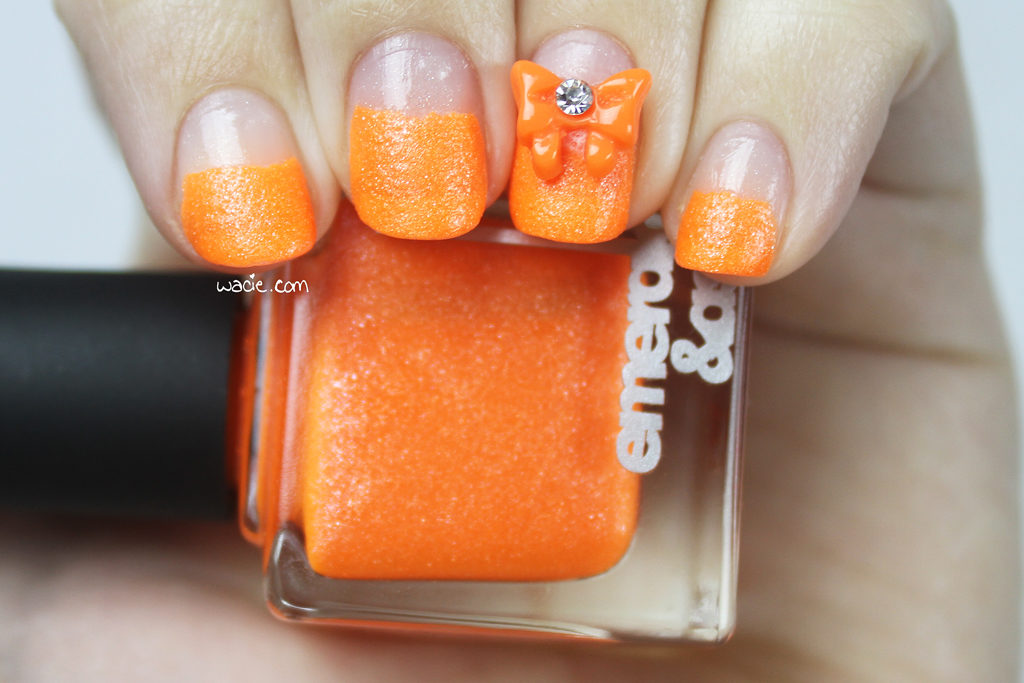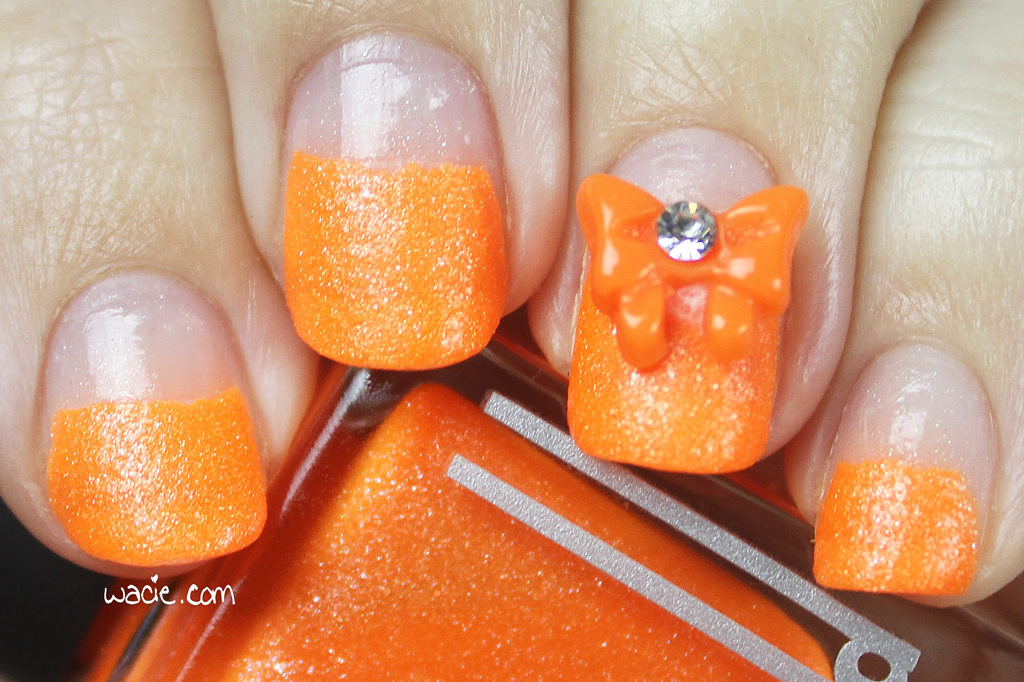 I wanted a little something under the negative part of the nail, just to keep it from being completely bare, so I put a coat of Spectraflair top coat under Construction Season. You can barely tell it's there, but I like the addition. I can't see it at all indoors, but in the sun, you can see it's barely-thereness.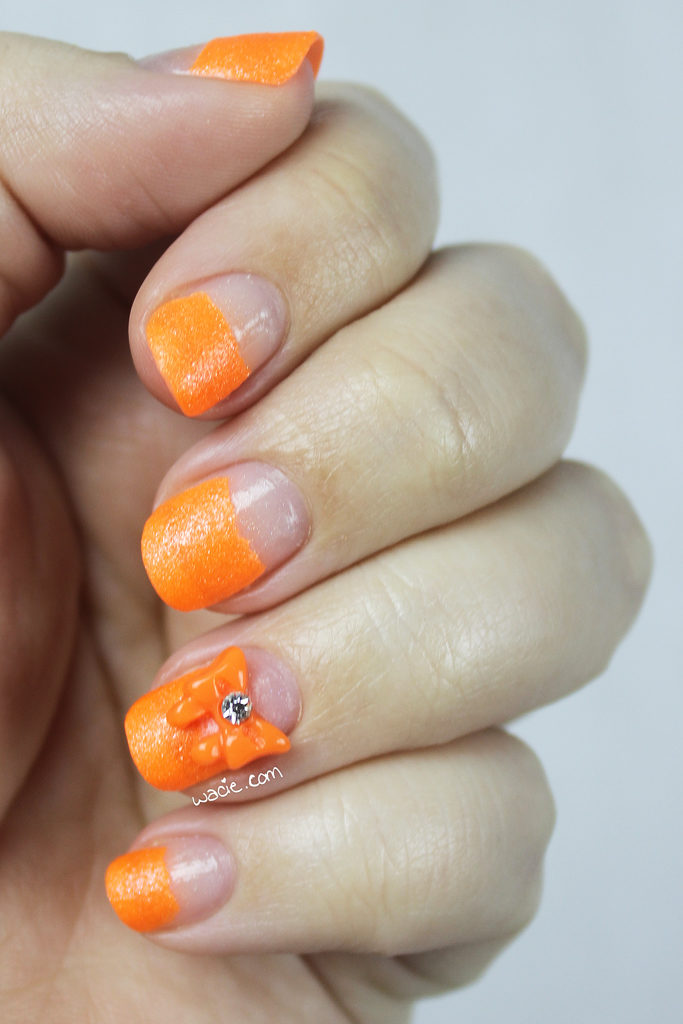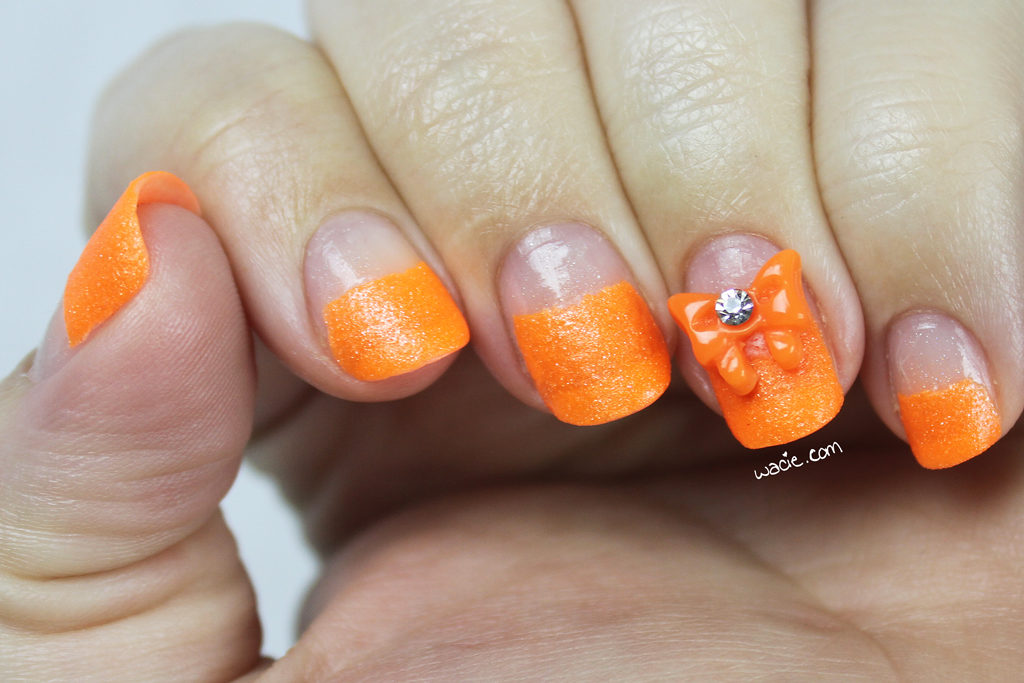 Speaking of sunlight, here are some photos I took in direct sunlight. The orange got kind of washed out, and the color also suffers from an uncooperative camera. You can see the reflective goodness pretty well out here at least, as well as the aforementioned Spectraflair.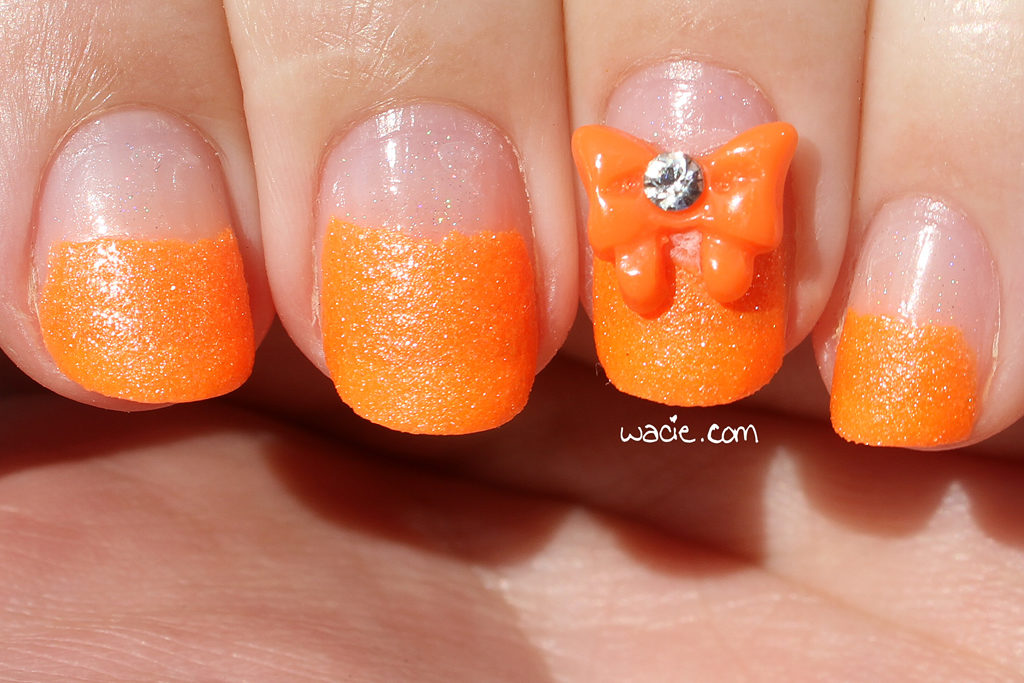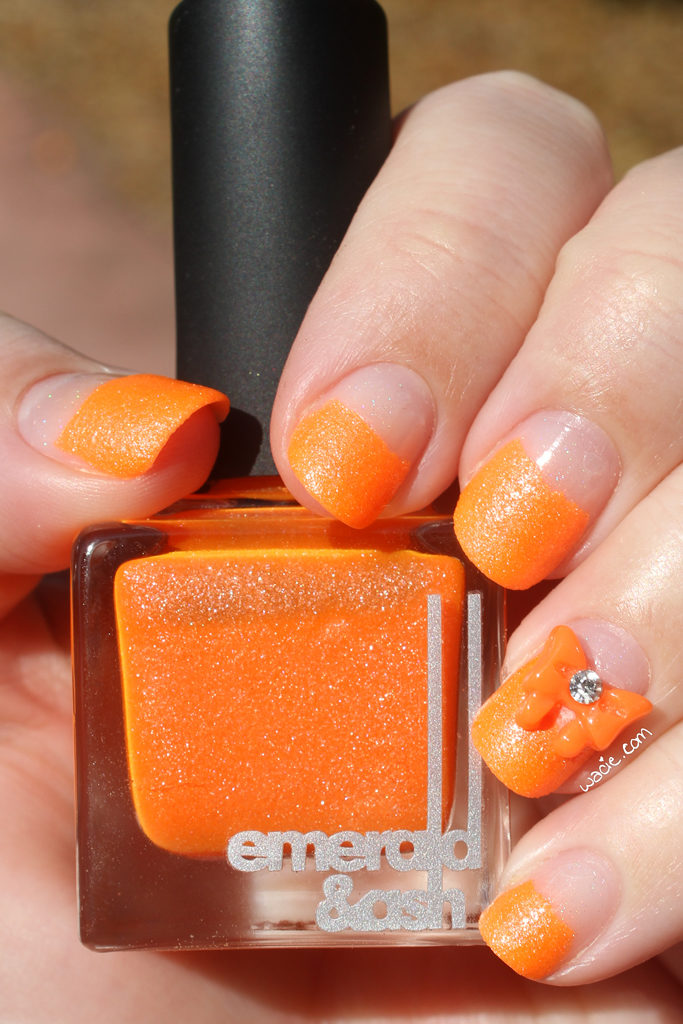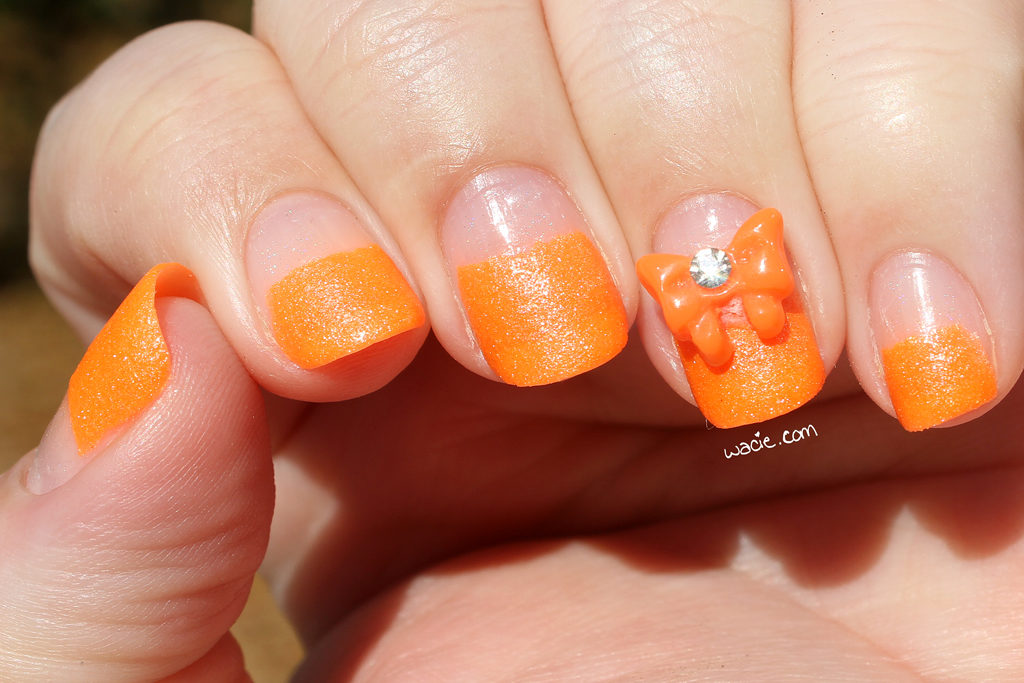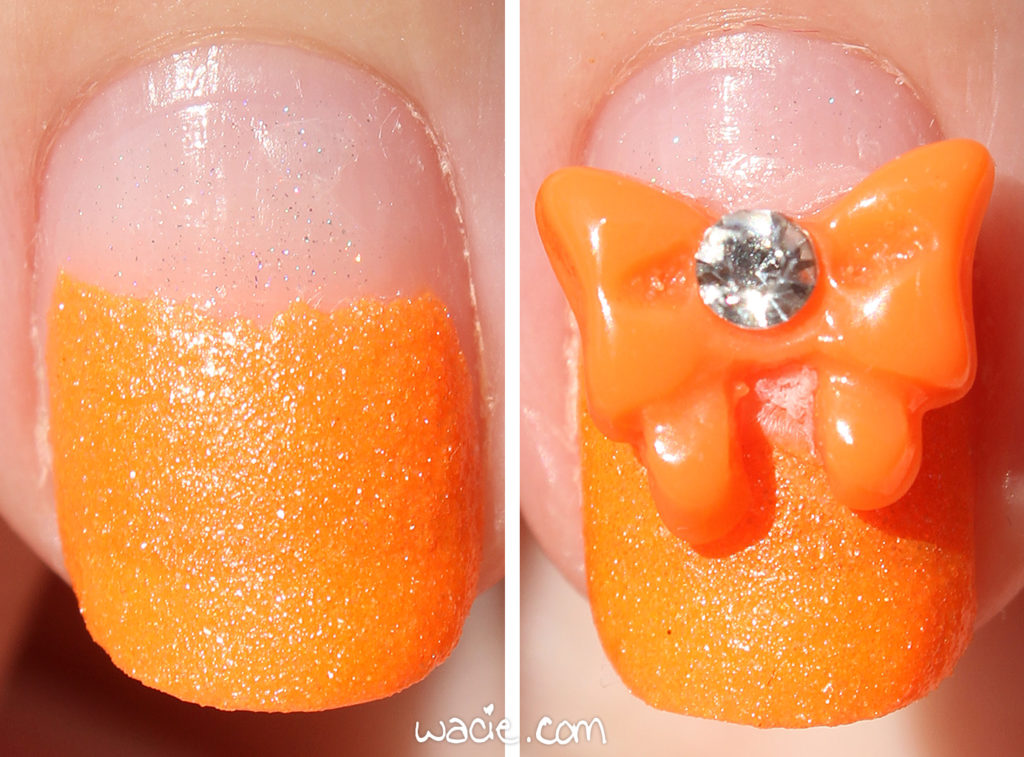 Construction Season has been discontinued by Emerald & Ash (though they've been MIA for quite some time). Digital Nails's Spectraflair top coat and other polishes are sold in their etsy shop.
I bought these polishes myself.