Happy Monday, reader! It's been too long since my last post. I knew November would be a busy month for me; all in this month, I've gotten a job, written a novel (almost done!) and cooked a huge Thanksgiving dinner. I knew something was going to have to give to get everything done, and unfortunately, it ended up being the blog. I've got lots of swatches to catch up on — I've been painting, just not posting — so I'll have lots of content coming up. Some of it's from when my nails were still long and pretty (rip).
Today's look was done with Butter London's Tea and Toast, OPI's Muppets World Tour, and Orly's French Tip Guides.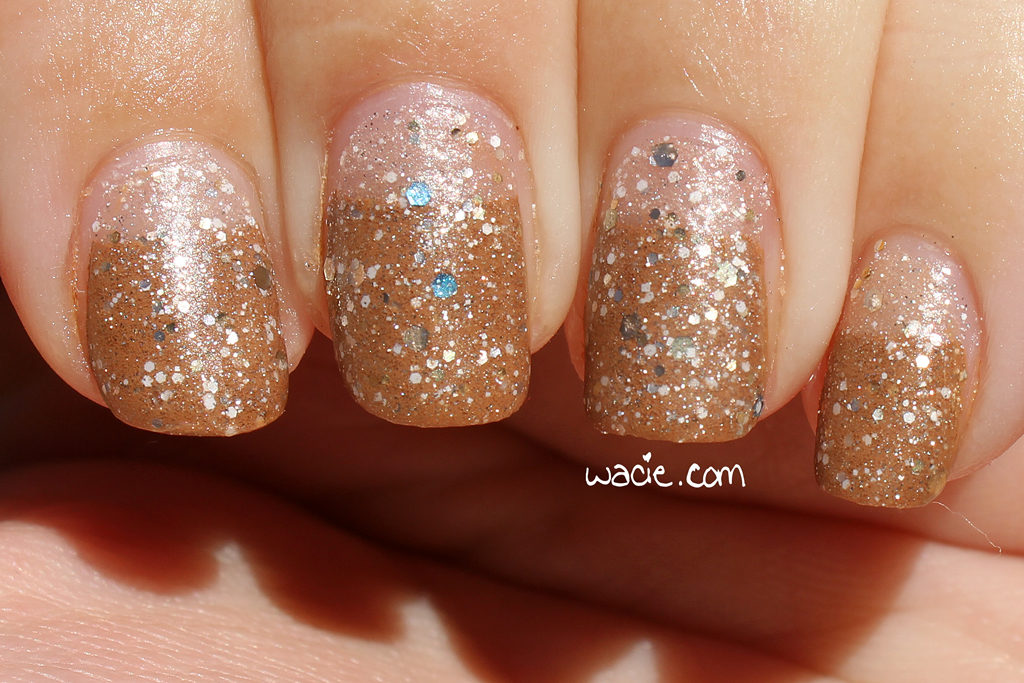 I have this thing about Tea and Toast, like it's the ugliest color in the bottle, but I absolutely love it on my nails. It's really stylish, but I always have this apprehension before I put it on, like I'm about to do something terrible, but it always comes out lovely.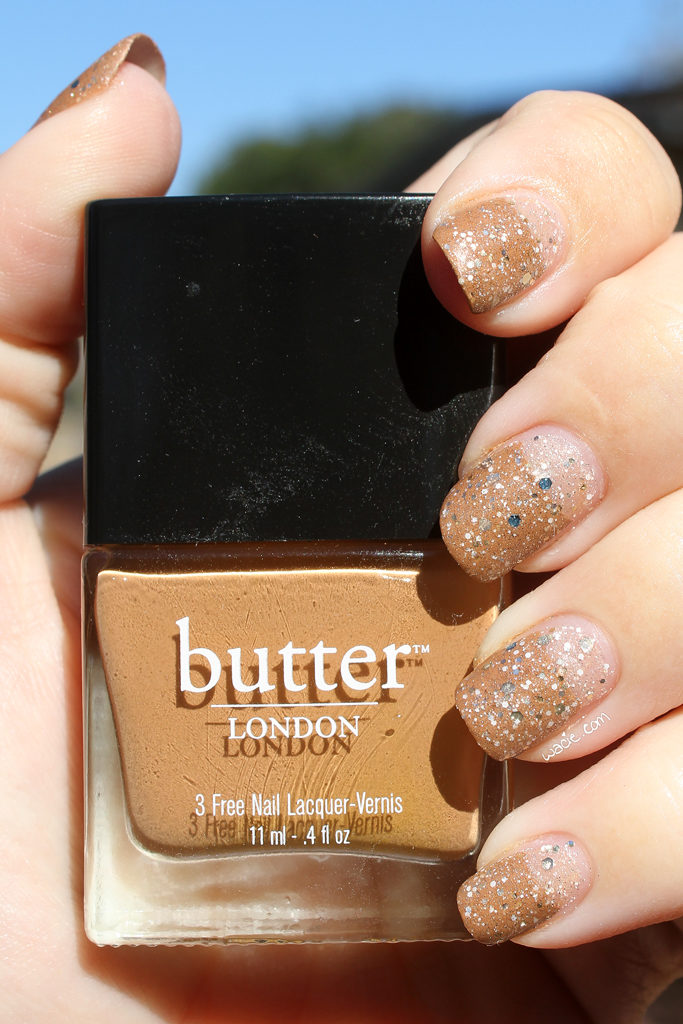 I picked Muppets World Tour for this look because I wanted something that would still have a lot of shine without covering the base too much. As it turns out, this polish had more glitter in it than I expected, and it's hard to see the half-moon and naked nail underneath. On the whole, though, I like the look. It sort of looks like a gradient instead of a half-moon, and glitter is the best. No arguments here.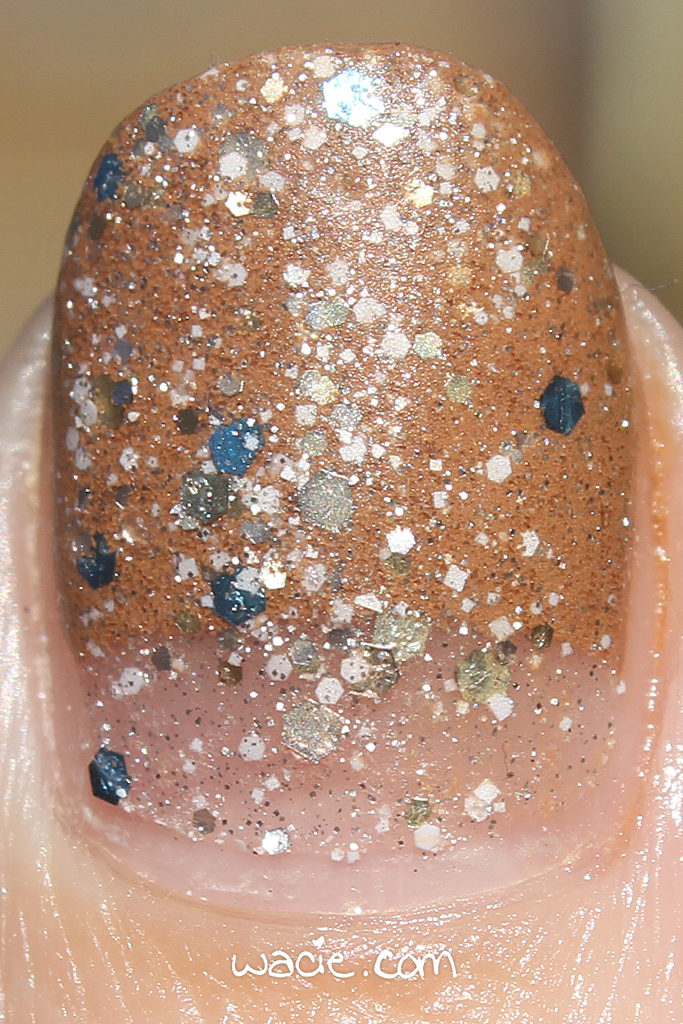 Unfortunately, I think both these shades are discontinued. Butter London and OPI are both easy to find in stores.
I bought these polishes myself.