Welcome back, reader! It's Monday, and I have some nail art for you. At least, if you can see it. I've had a string of these tone-on-tone manis that were all fails; the most recent before today was this silver-on-silver look I wore over the weekend, a look that worked in my head but looked completely different on my nails. This is Enchanted Polish's Good Life with Literary Lacquers's I Heard the Bells.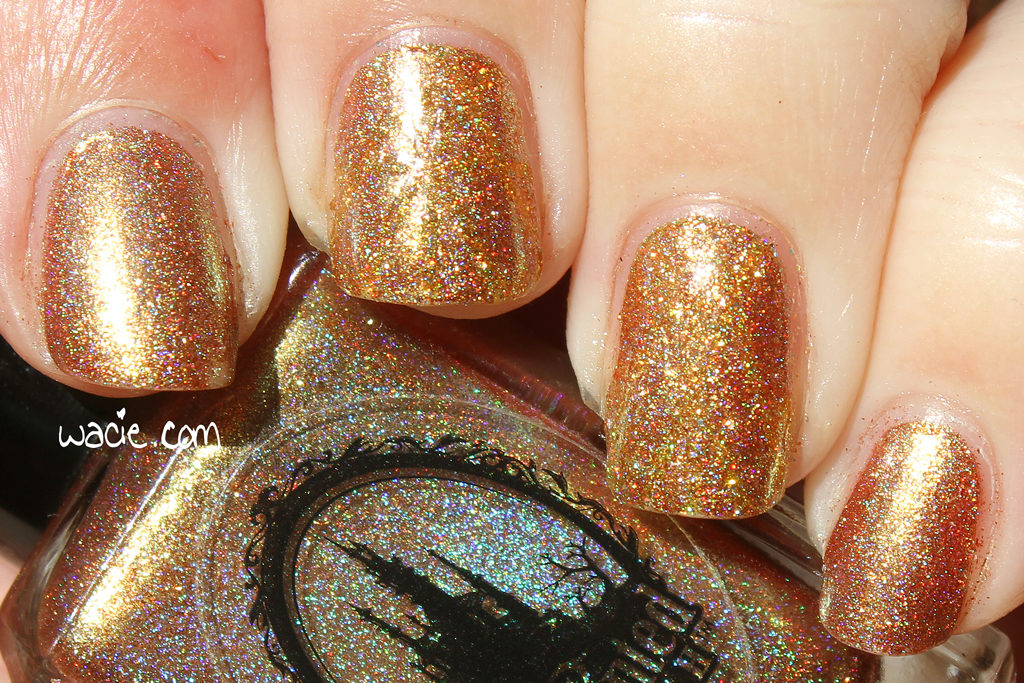 Good Life is an excellent polish. It's such a strong gold polish, it's got a strong holo, and it has this gold-to-green shift that completely changes the tone of the polish. It's this cool-toned shift that makes the nail art visible. I did a few criss-crosses with striping tape, hoping the difference between glitter and holo would create some distinctive lines. There's not enough contrast without the shift.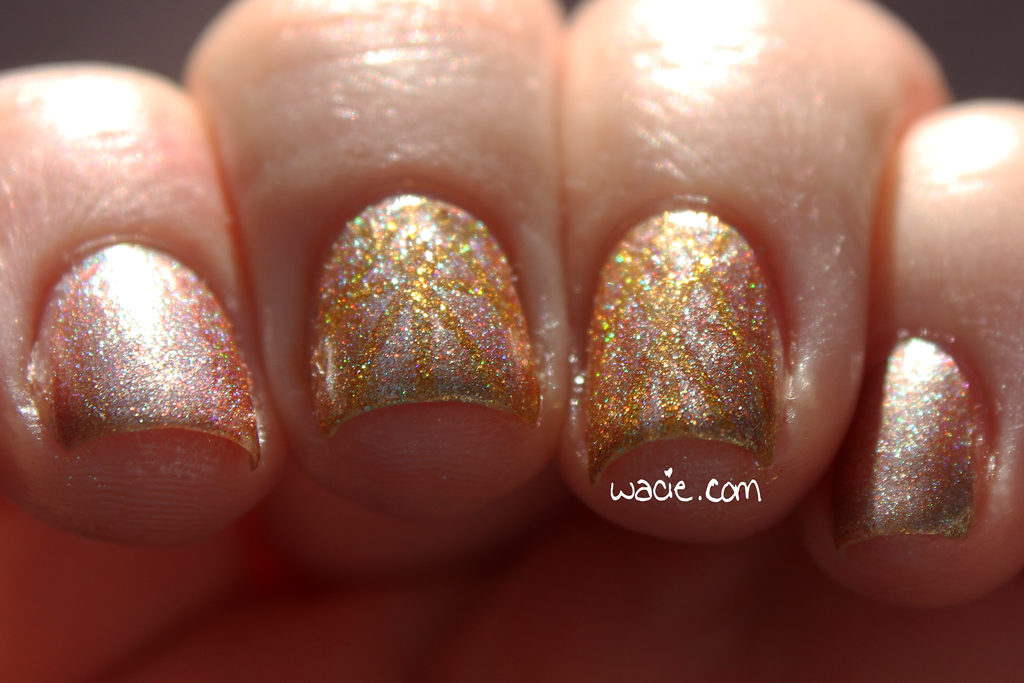 I Heard the Bells is a pretty wonderful polish too. It's full of fine glitters, but doesn't dry with a texture, and it's actually pretty easy to take off. I always get this polish out around the holidays — it is a holiday exclusive, after all — and incorporate it into a Christmas mani, but since I had it sitting out, I couldn't resist using it. It's a shame you can't really see it here.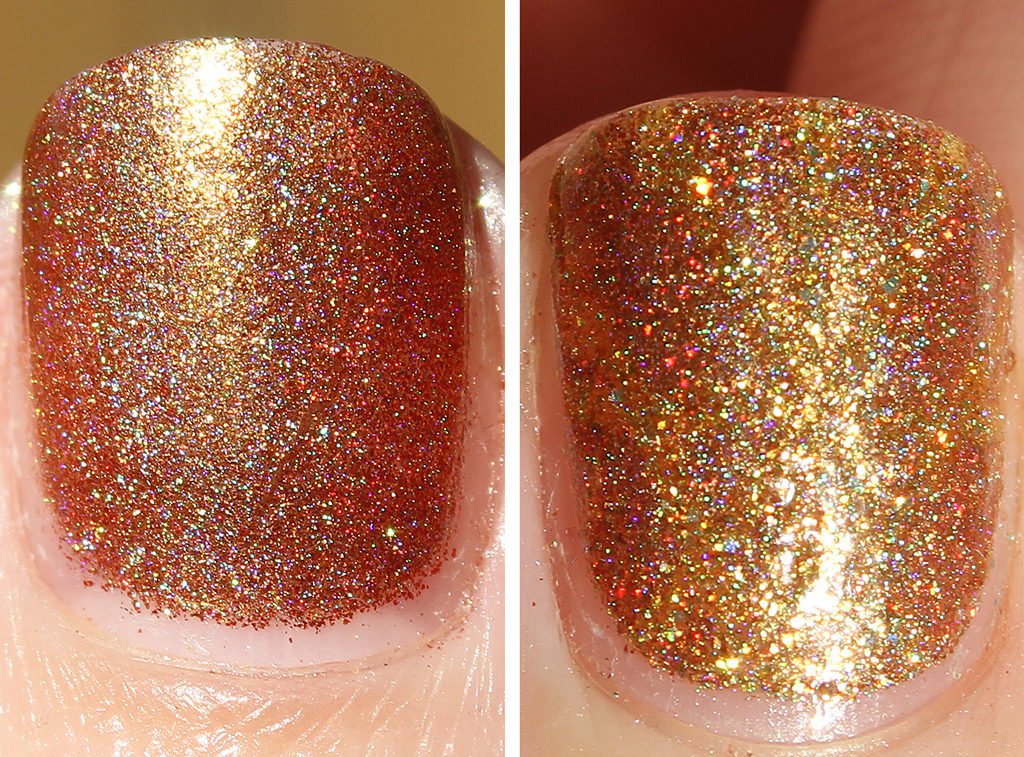 Enchanted Polishes are sold in their online shop. Literary Lacquers are sold on etsy.
I bought these polishes myself.