Welcome back! This year I want to get back to posting on a schedule like I used to, but before I can do that, I have so many unposted swatches I have to get up first. Today's post is about a polish I love and received as a Christmas gift several years ago. This is Disney's Villain Varnish in Queen of Hearts; I'm wearing three coats with one coat of Seche Vite.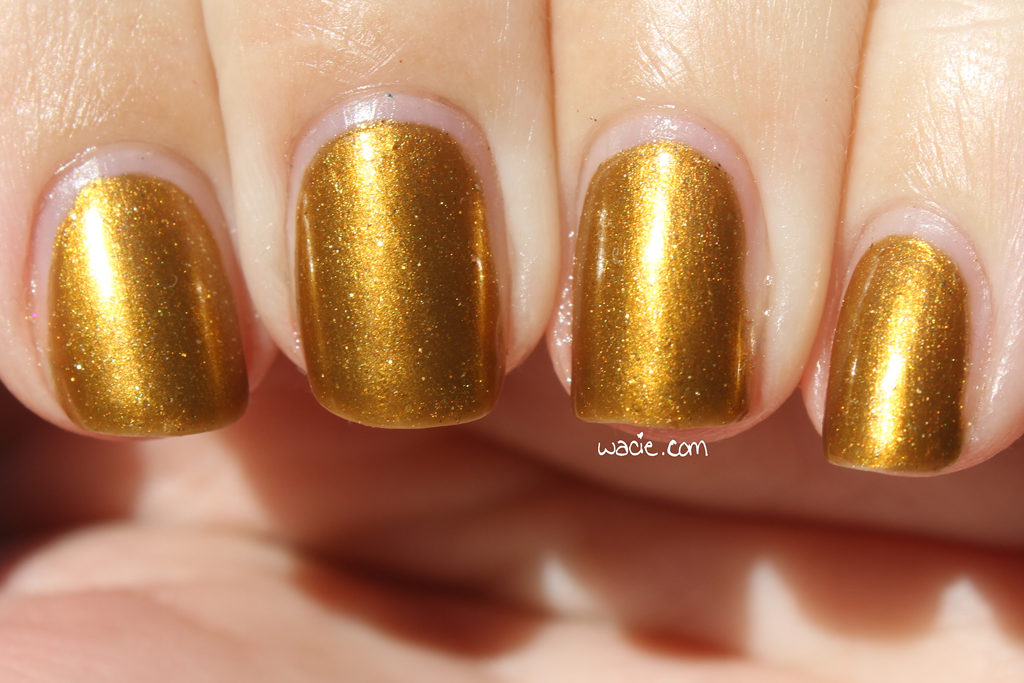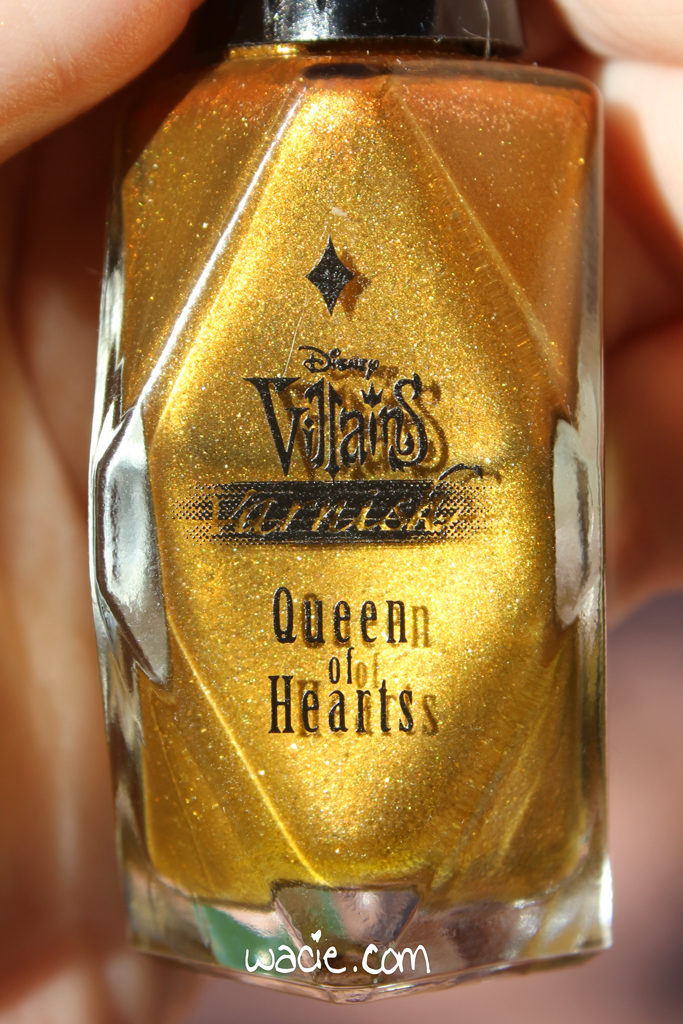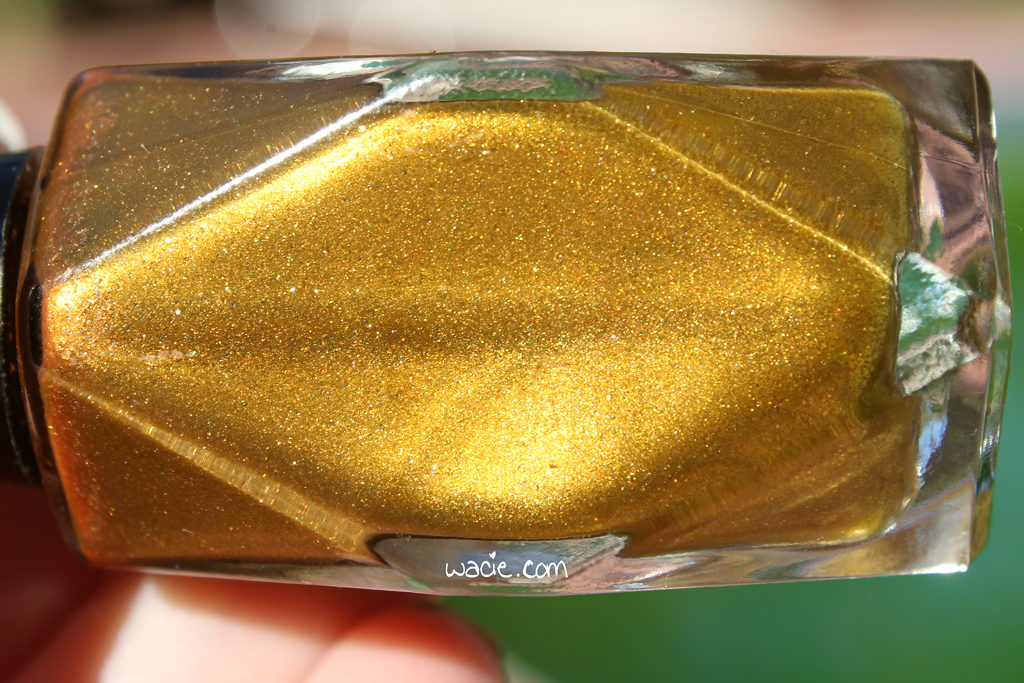 Queen of Hearts is a burnished shimmery gold polish with some holo flakies. Application was good; the polish has a smooth and workable consistency, and dries with a glossy finish. Because of the frosty shimmer, it leaves some brush-strokes if one doesn't apply carefully; they aren't too bad, but they do happen. The polish dries quickly to a smooth finish.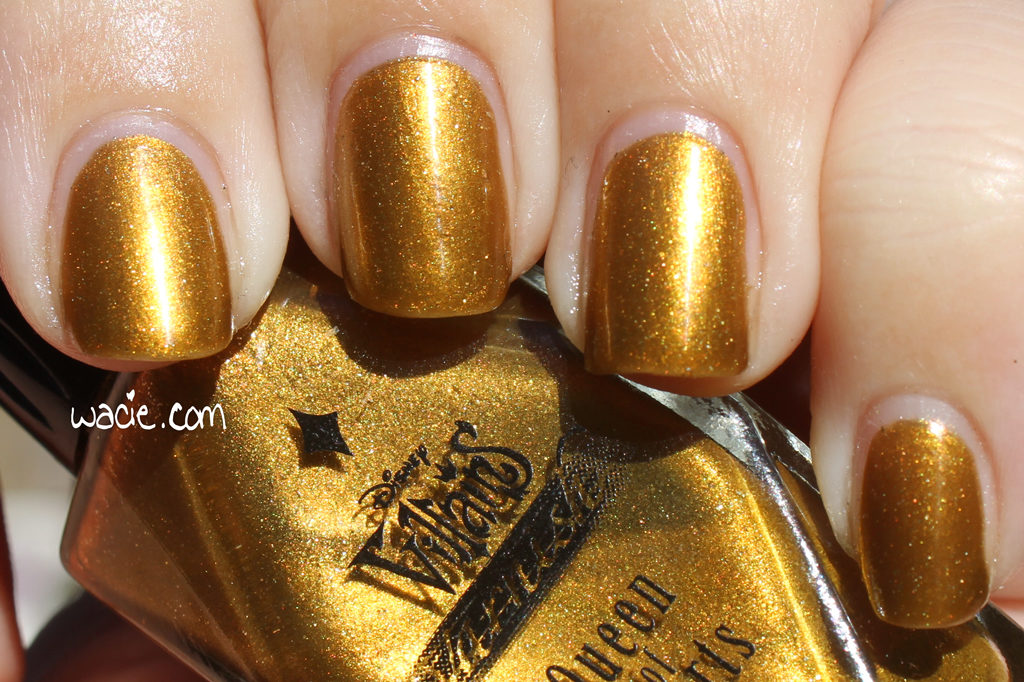 As large as my polish collection is, I don't have a polish like this one. I love how it reminds me of something in a thrift store, something tarnished but has endured. I'm a little disappointed that the one they called Queen of Hearts wasn't red — that one's Cruella de Vil — but I like it very much.
Disney no longer sells this set, but they do have nail wraps and other beauty items in stores and online.
This polish was a Christmas gift.