Manicure Monday this week was amazingly fun. I've got two polishes that, at first, don't look like they would pair together well at all. Somehow, though, it works. I've got on three coats of Disney Villain Varnish Queen of Hearts, with Digital Nails's When Life Gives You Lemons as an accent. Photos were taken in the studio and outdoors.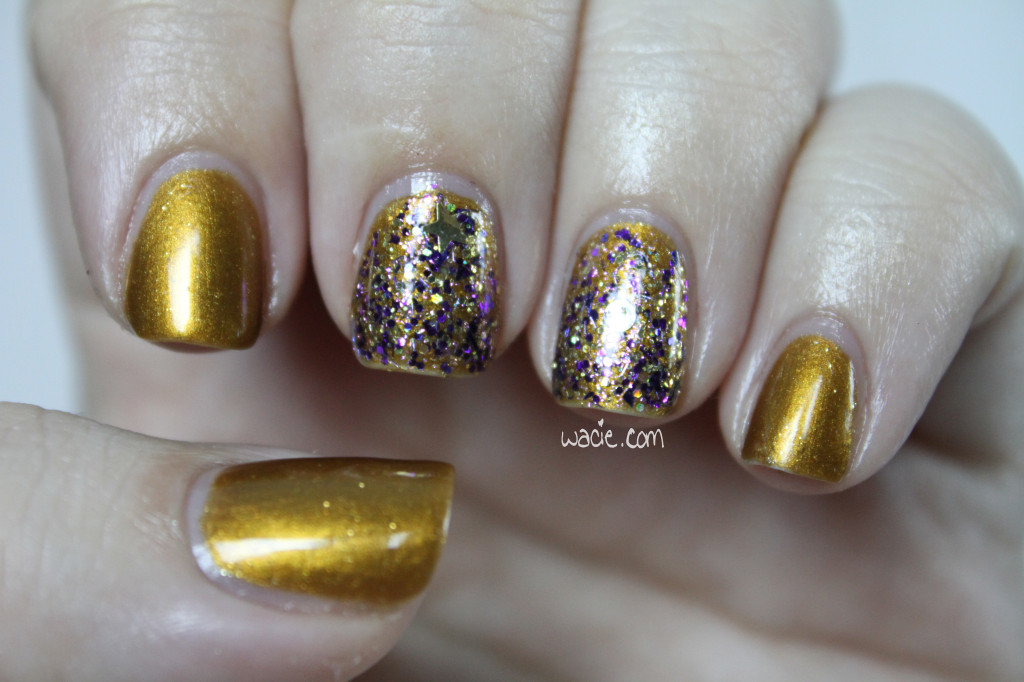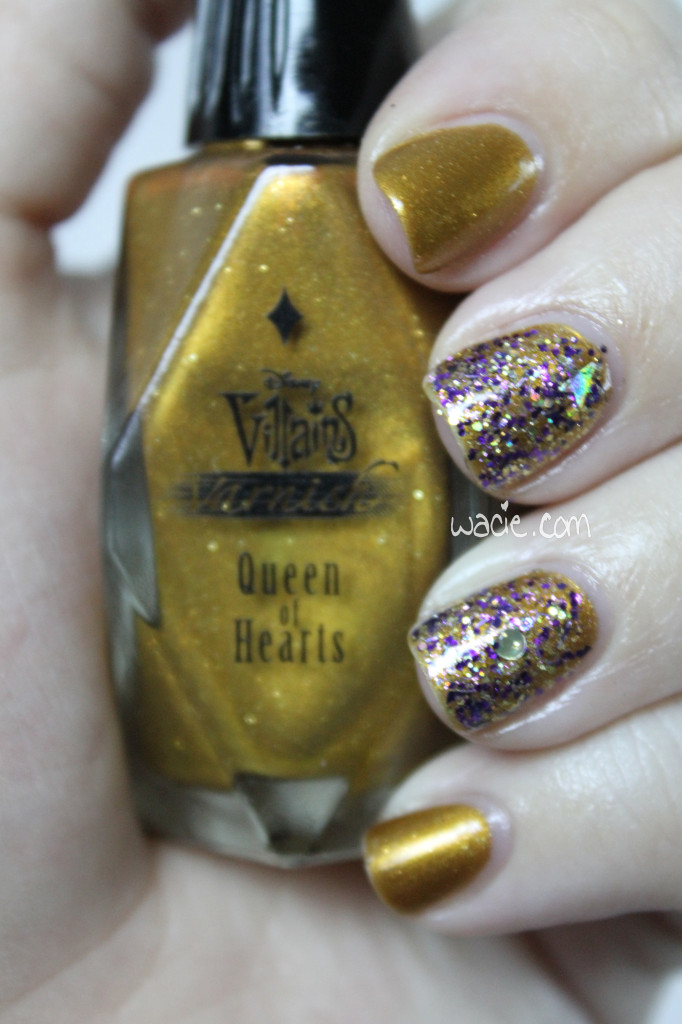 When I think of the Queen of Hearts from Alice in Wonderland, I don't think of gold. Just saying. Regardless of what villain this polish was meant to evoke, it's a beautiful rich, warm gold with tiny microglitters. It takes three coats of achieve full opacity, but the application is smooth and easy. I kind of feel bad that I don't use it very often. This is the first time I've used it as the main color in a manicure, and I didn't realize what a beauty it is. It's totally gorgeous.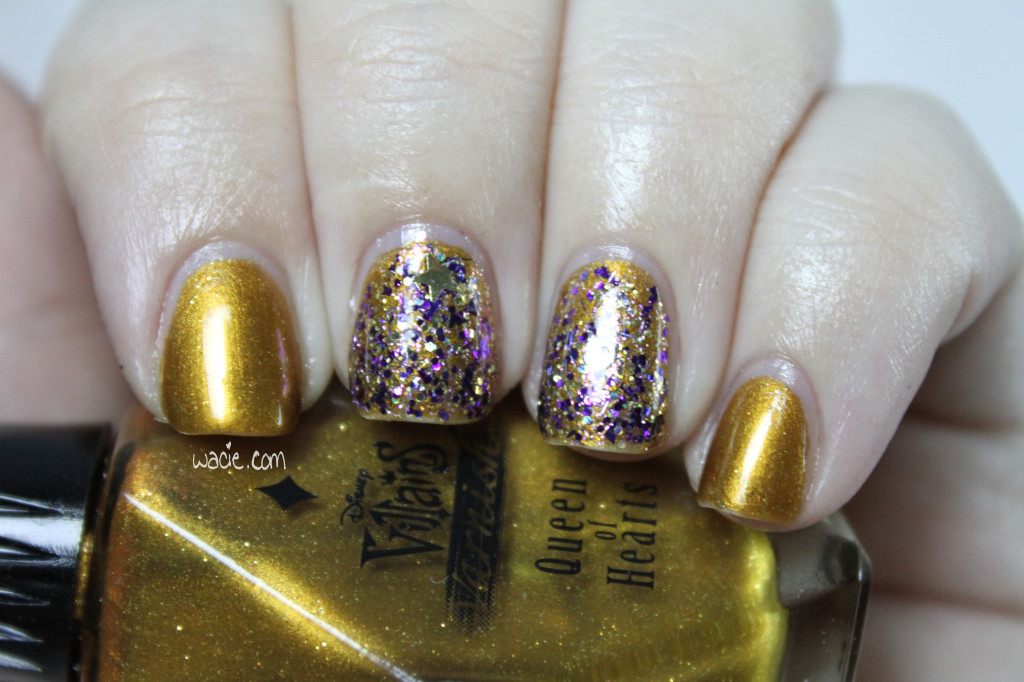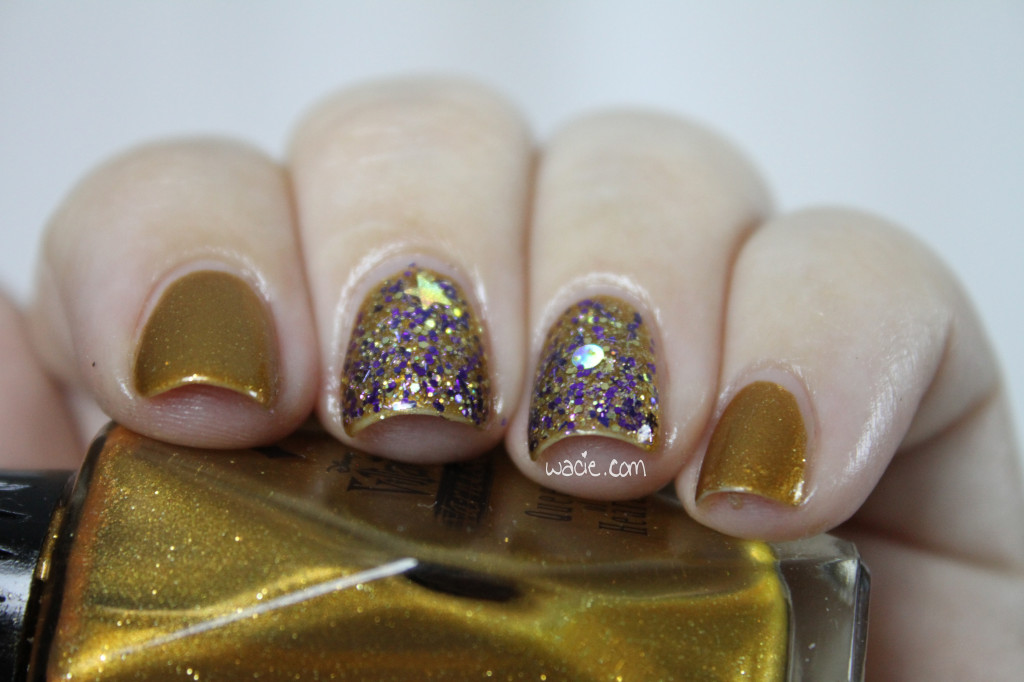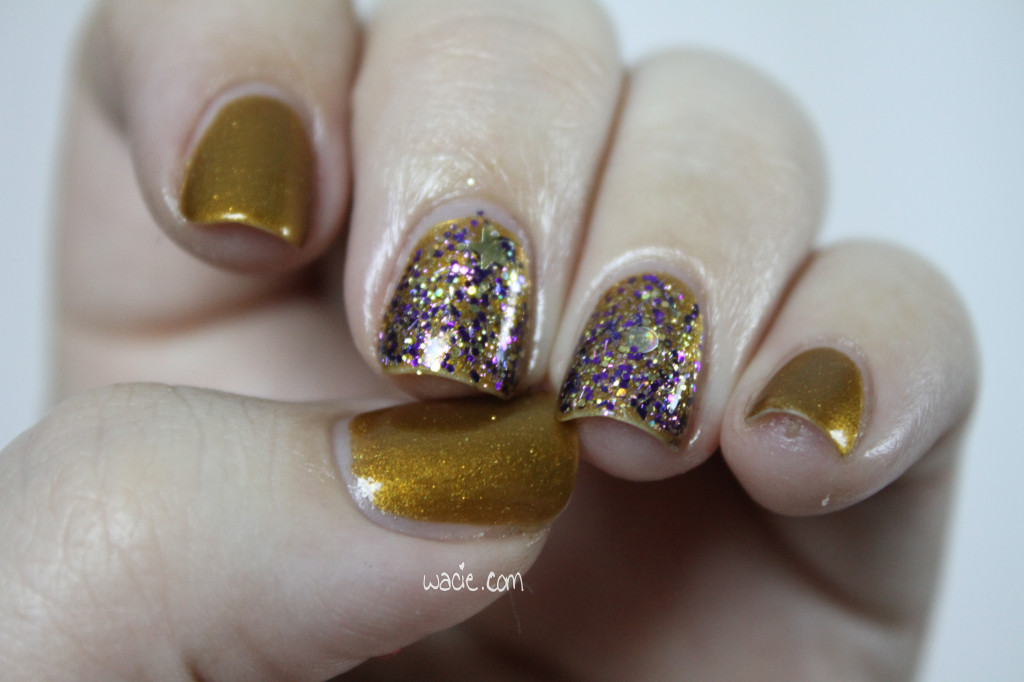 When Life Gives You Lemons is a Digital Nails glitter. I feel like that's all I need to say. It's a clear base with an impressive show of purple and gold glitters, yellow holo dots and stars, tiny bar glitter (which I actually didn't notice until I was reviewing my photos), shreds, iridescents…. The sheer amount of glitter in this bottle should be overwhelming, but isn't. It spreads smoothly and evenly, even the large shapes. It's also incredible in the sunlight.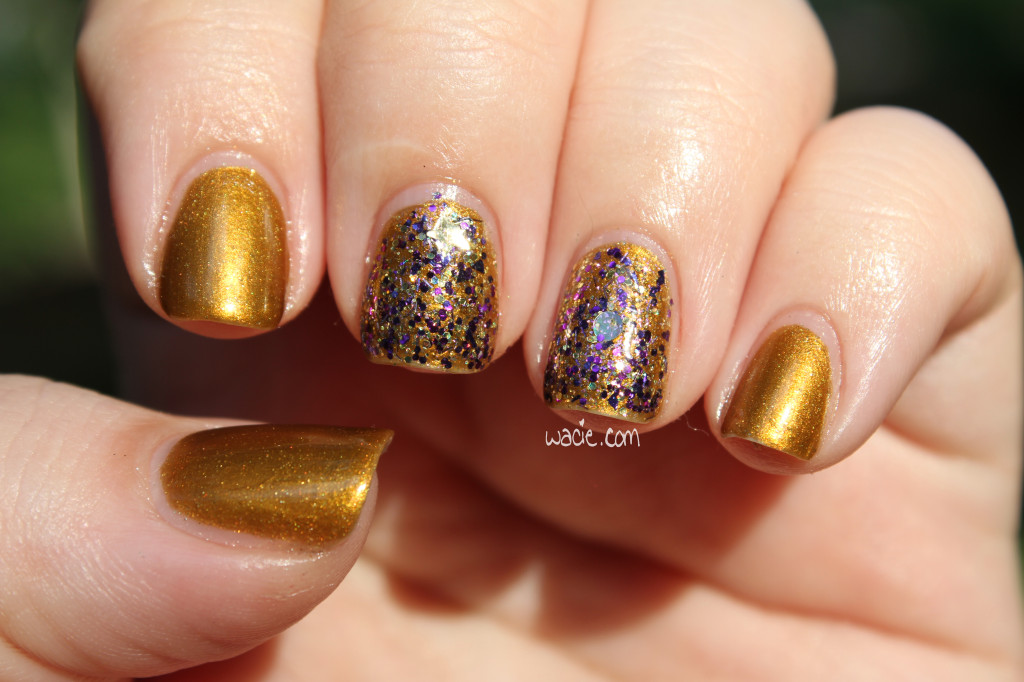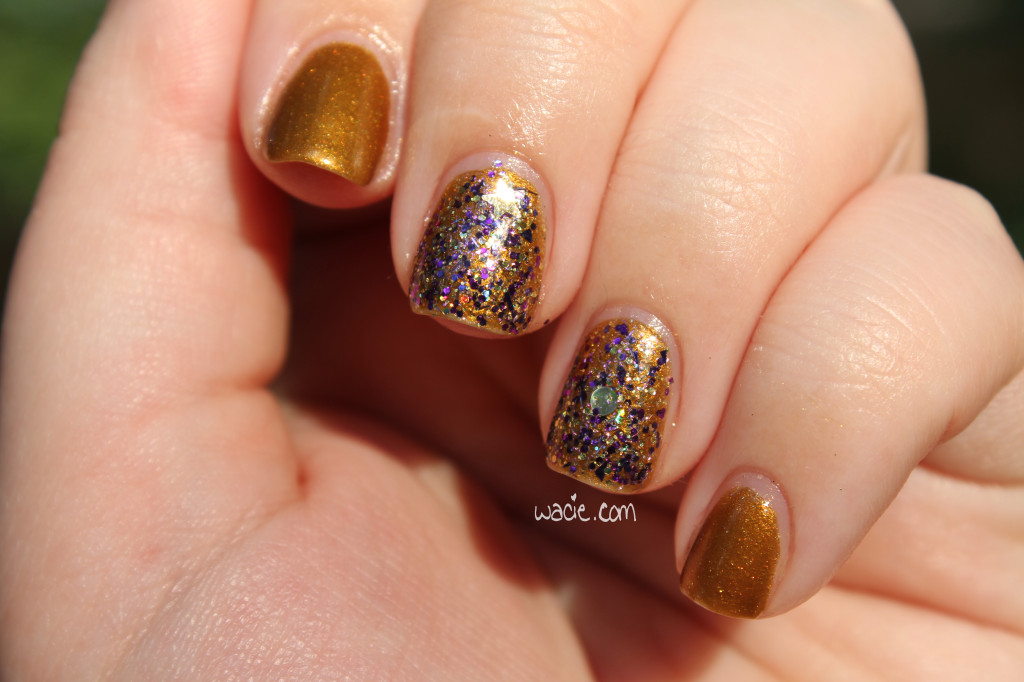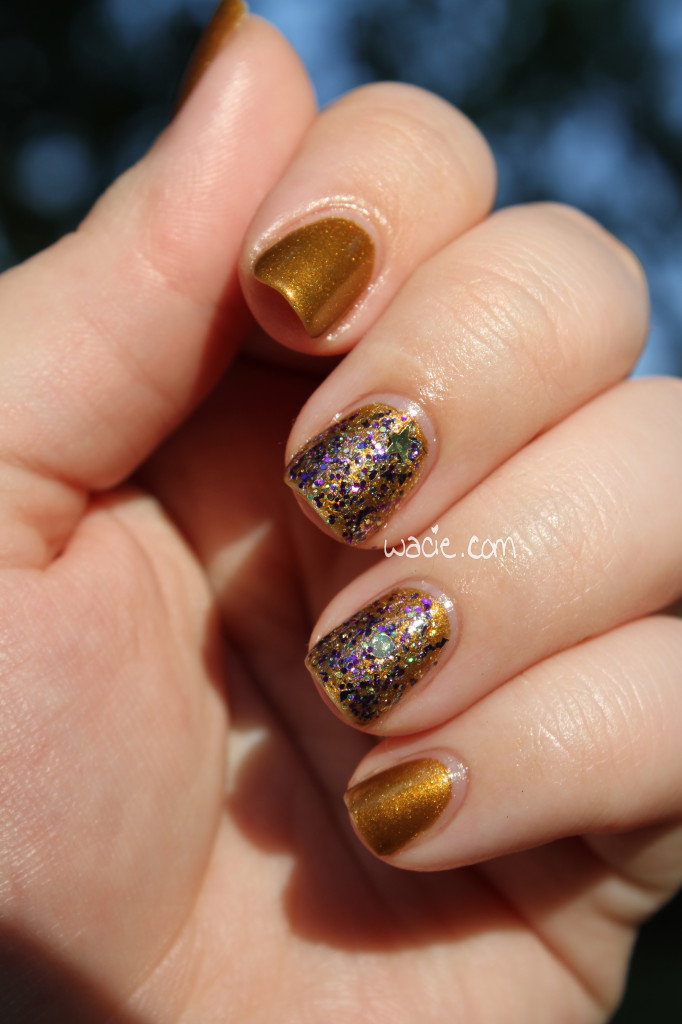 While I'm not sure where you can still find the Villains Varnish collection, Digital Nails still has a few bottles of When Life Gives You Lemons in their etsy store. (It feels really good to review something that's still available, for once.) The price is a bit higher than usual, but it was created as a charity item, with the profits from each bottle going to Alex's Lemonade Stand, and will fund cancer research. To date, this and its sister polish, I'm a Survivor, are the most expensive polishes I've ever bought, but I know I bought more than nail polish; I bought a little bit of hope.