Hello, reader! It's the last swatch of the year! I'm almost a little sad about that. wacie.com has grown tremendously in 2016, and I've tried some new things and I'm so happy that we've come so far together. I actually plan to do a 2016 retrospective, so I won't get too far into the sappy stuff just yet. Let's look at a swatch! Blue-Eyed Girl Lacquer's Together Dead and Lonely is the polish of the day; I'm wearing three coats with one coat of Seche Vite.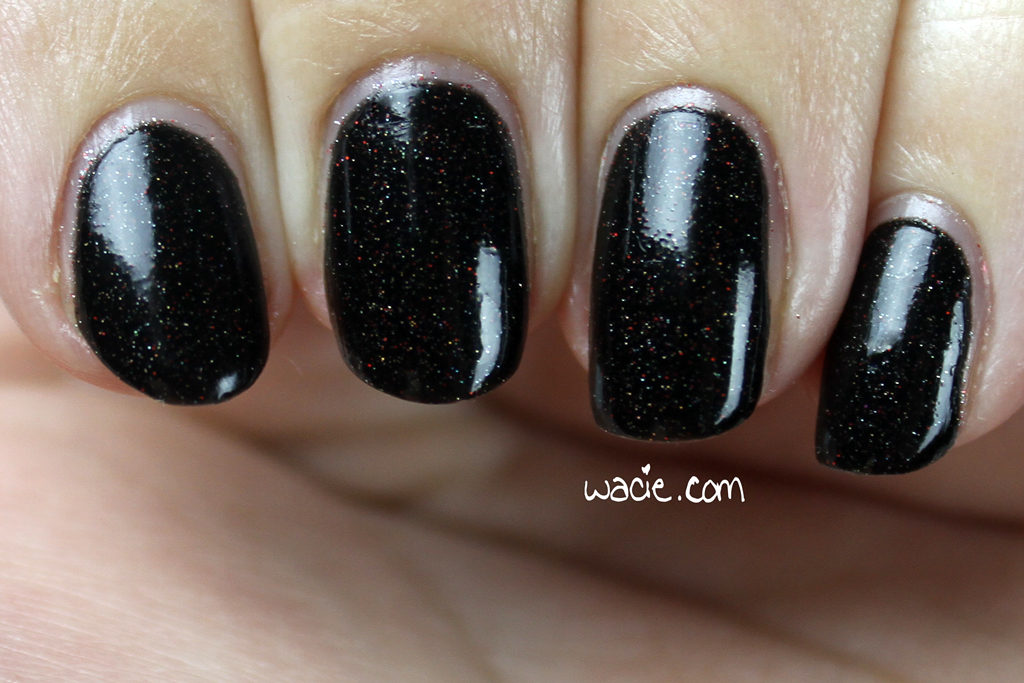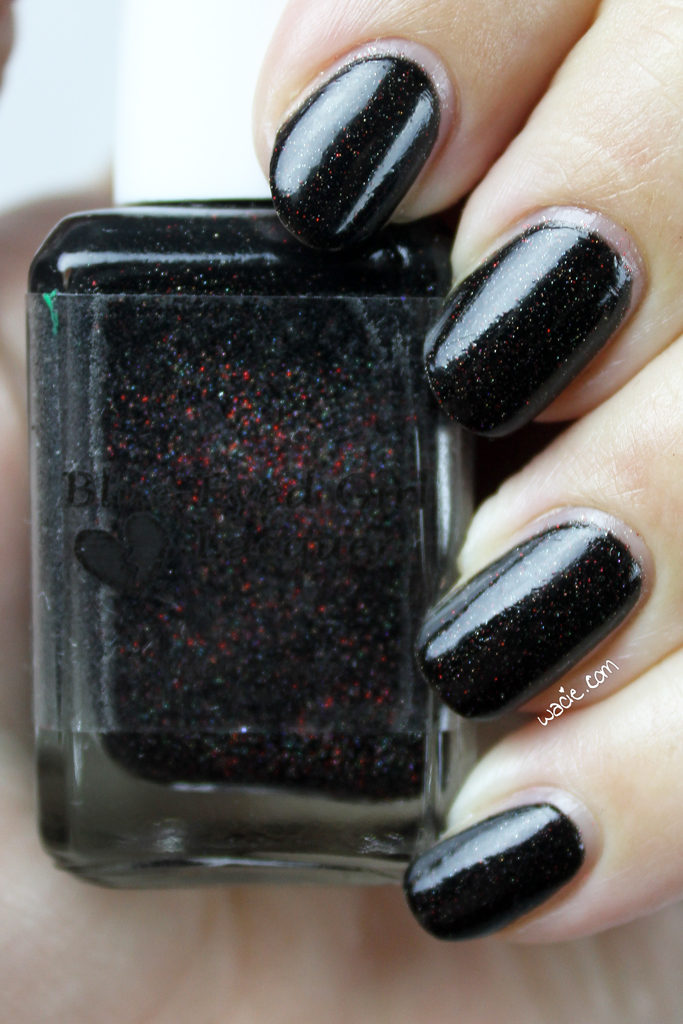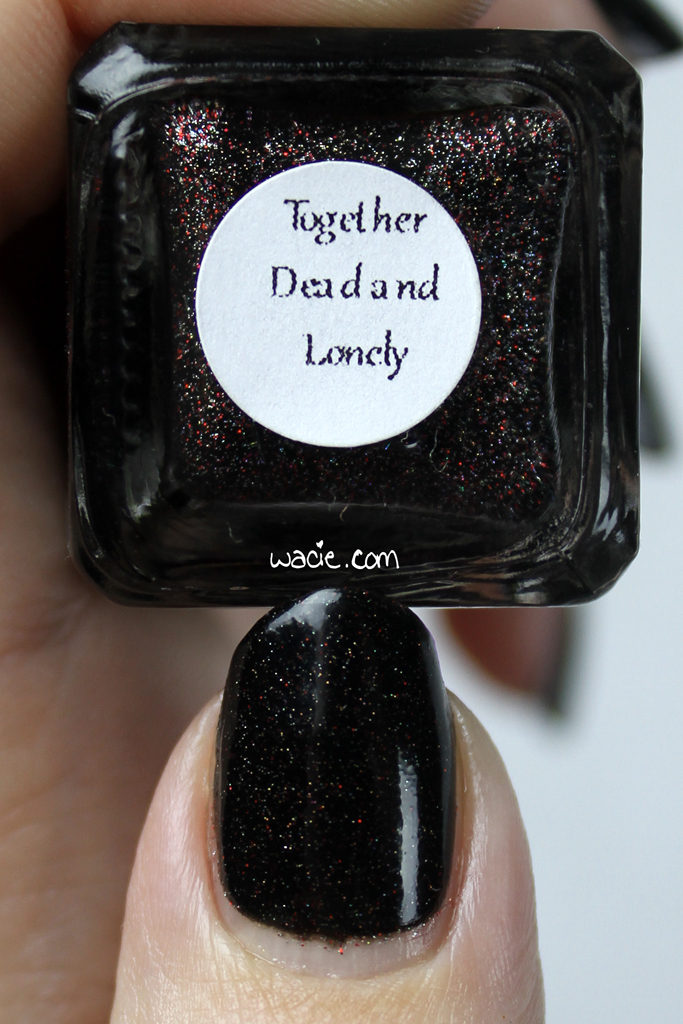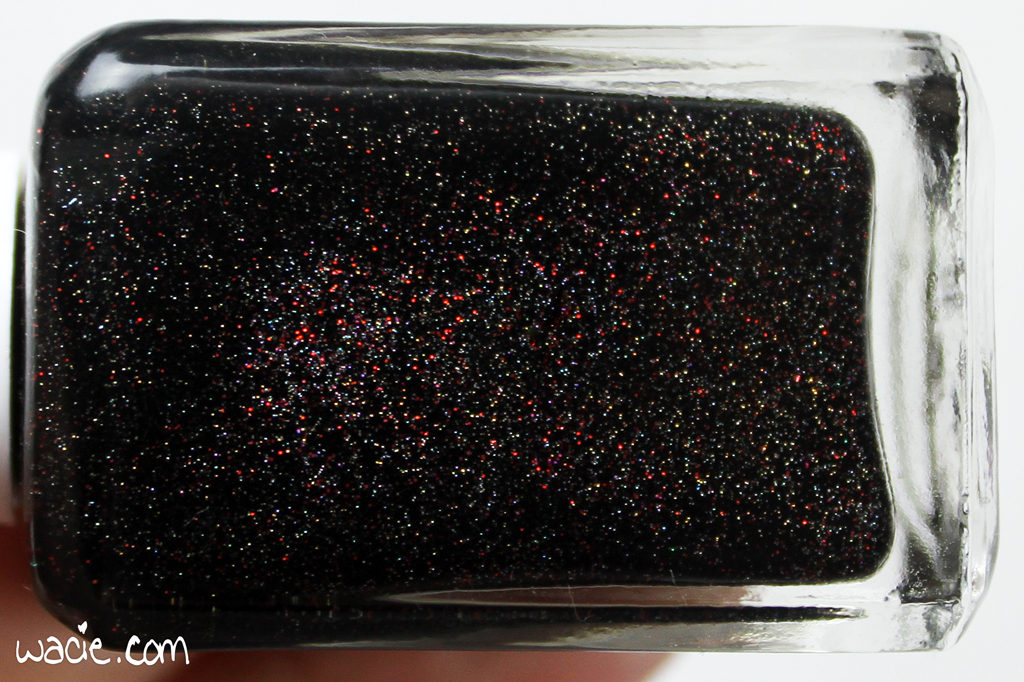 Together Dead and Lonely is a black jelly polish with fine silver and red holographic microglitters. Application was easy; since the polish is a jelly, you can expect a little bit of streaking on the first coat, but it was pretty good compared to other, less pigmented black jellies I've used. The streaks, if any, are evened out by the second coat. Consistency was on the thicker side, but worked for me pretty well. The polish dries with a satin finish and some slight glitter texture, so top coat is necessary for smoothness and shine.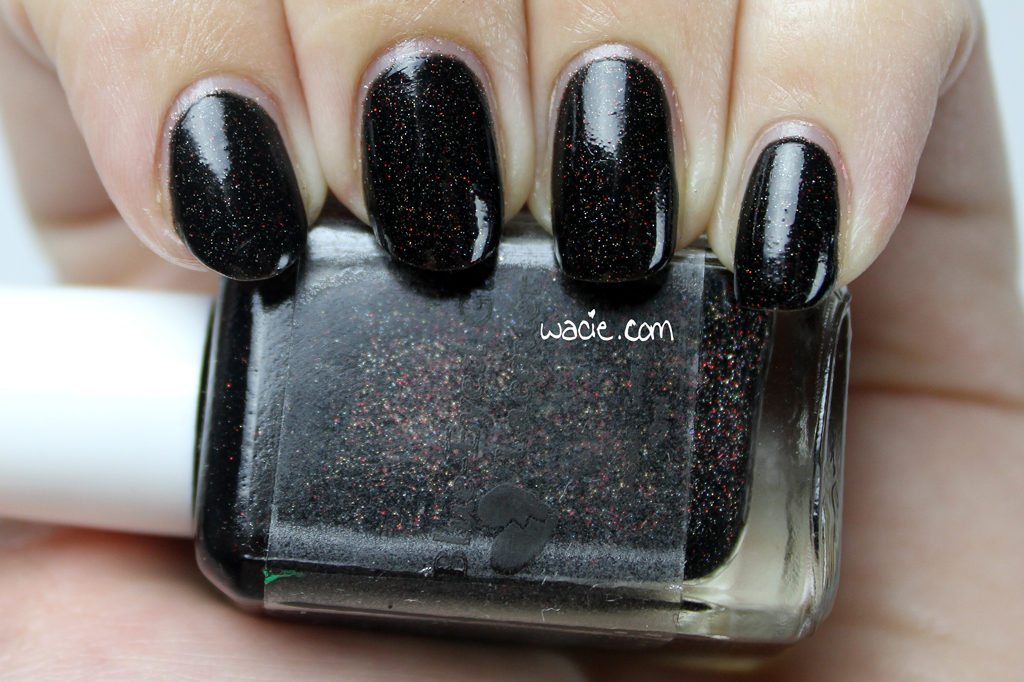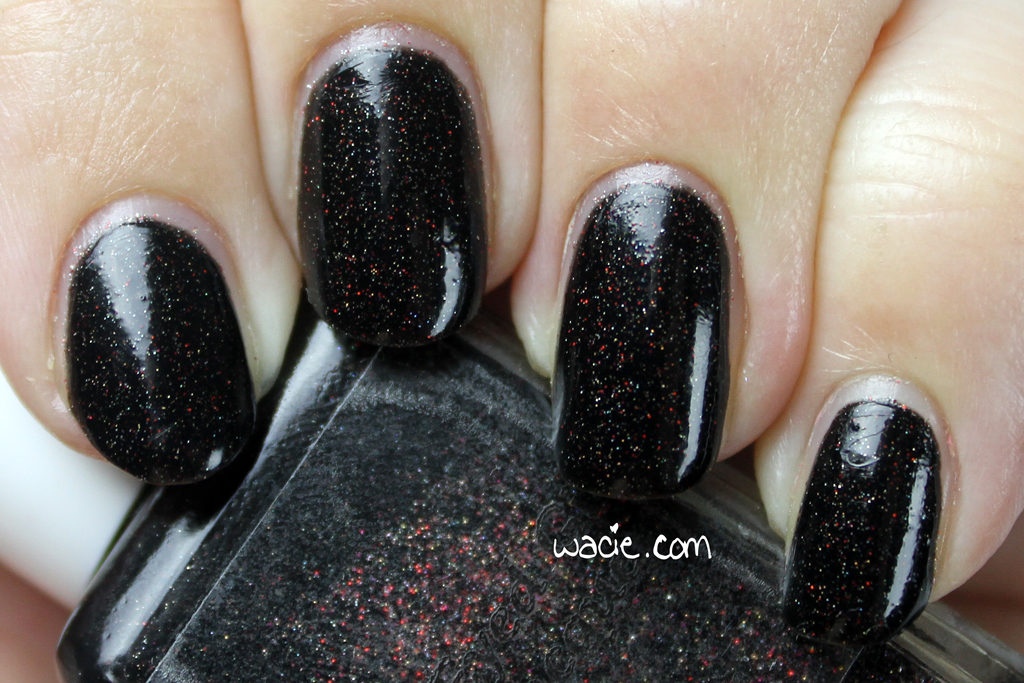 This polish is a cousin to Noticing Face and Bound to the City Life, a strong-colored jelly with microglitter that is just amazing. I love the red in this mix; it adds color and sets a mood, so to speak: it's vampy, it's melancholy, it's even a little grunge. Let me remind you that it comes from a Valentine's Day collection. I love it!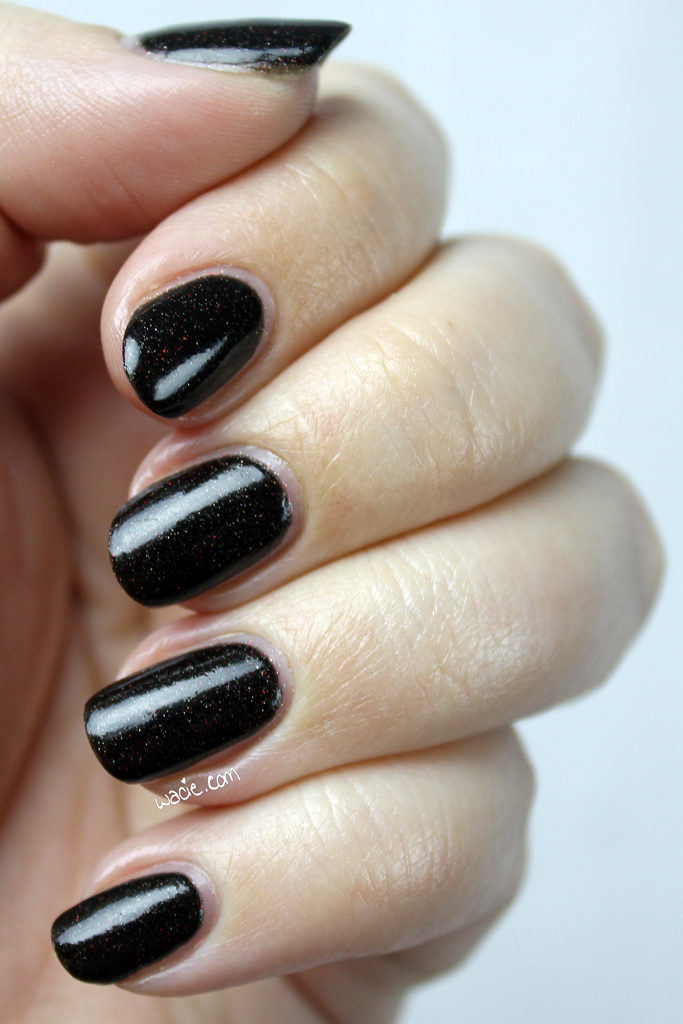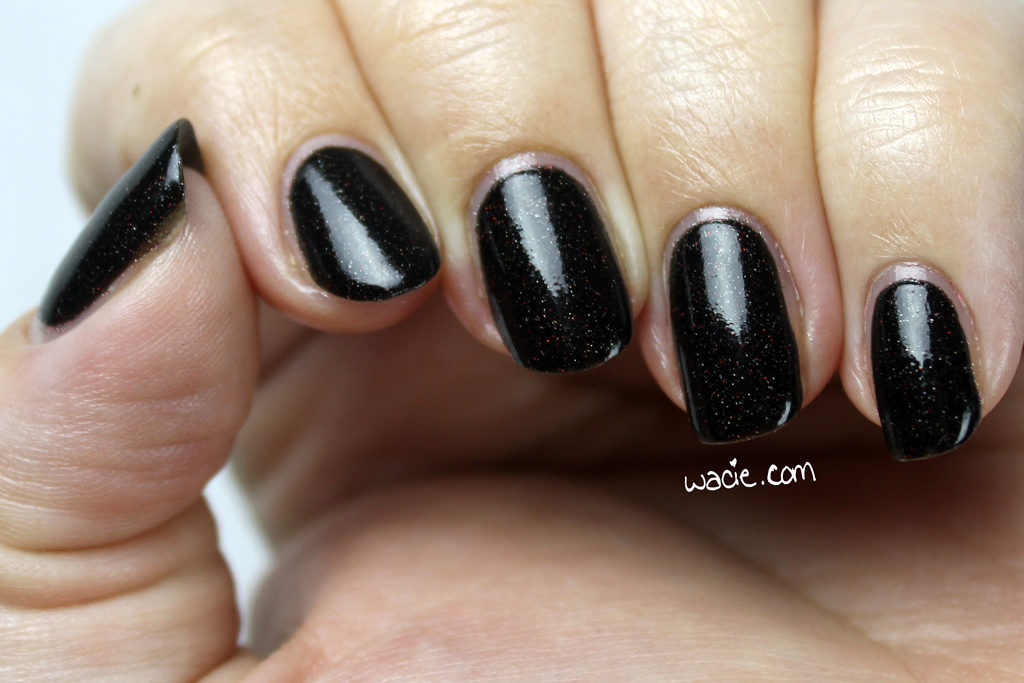 Here are some sunlight photos! The glitters are pretty well-defined out here. In the studio, you can see them, but there aren't so many; you can see all of it in the sunlight.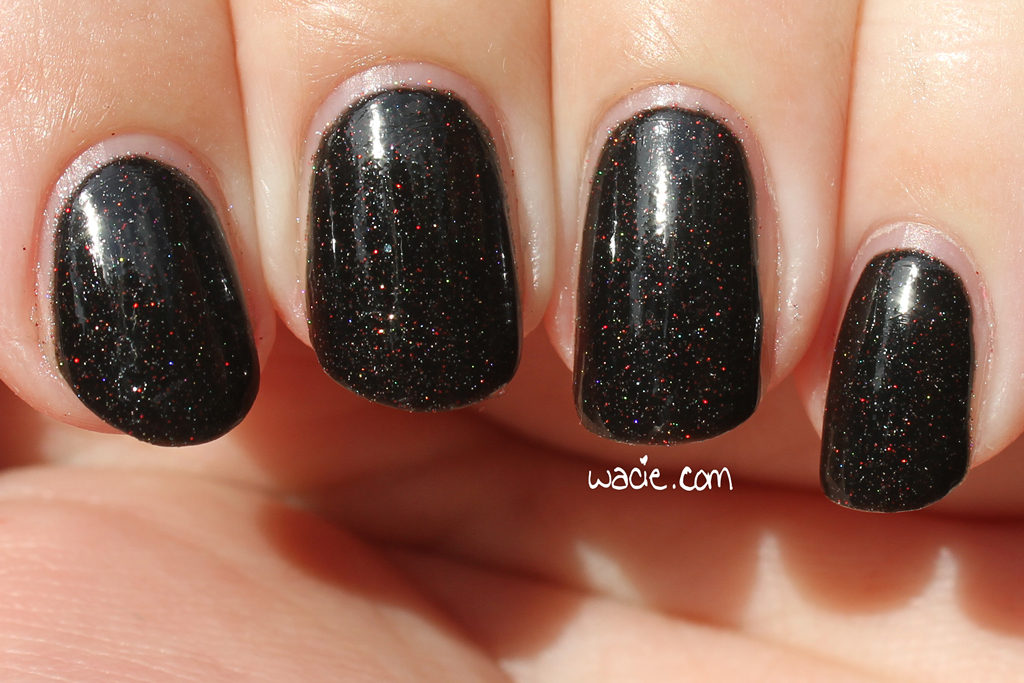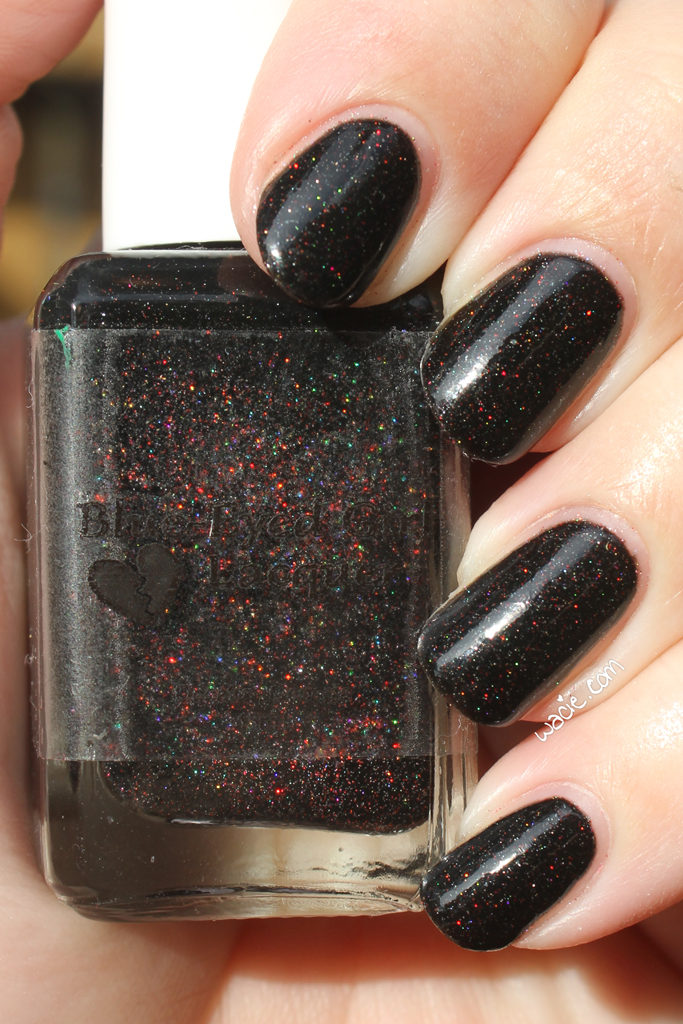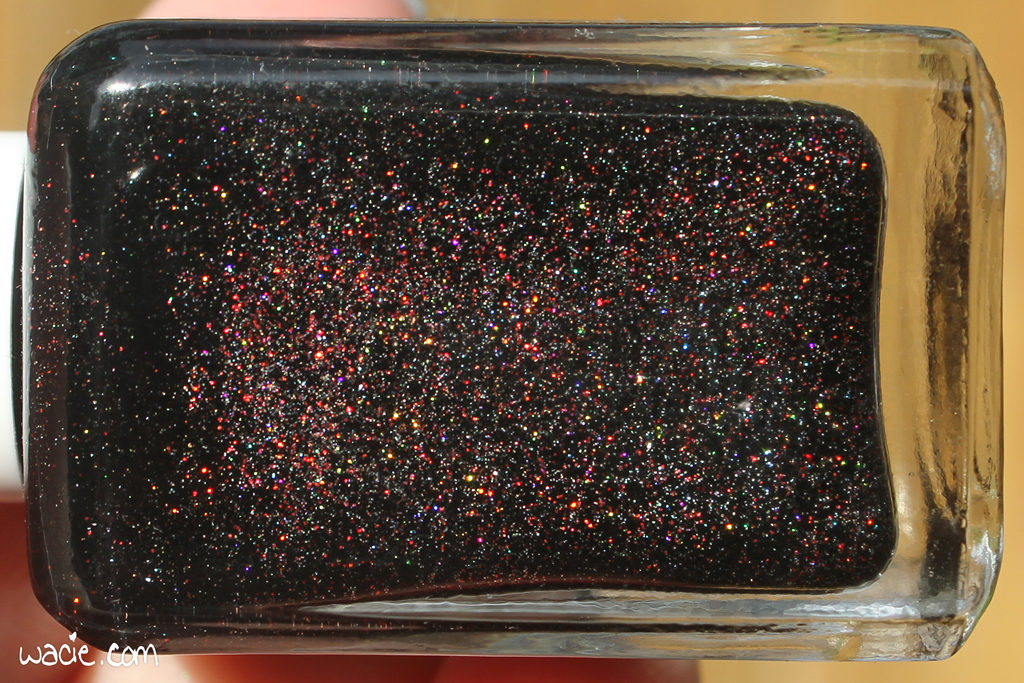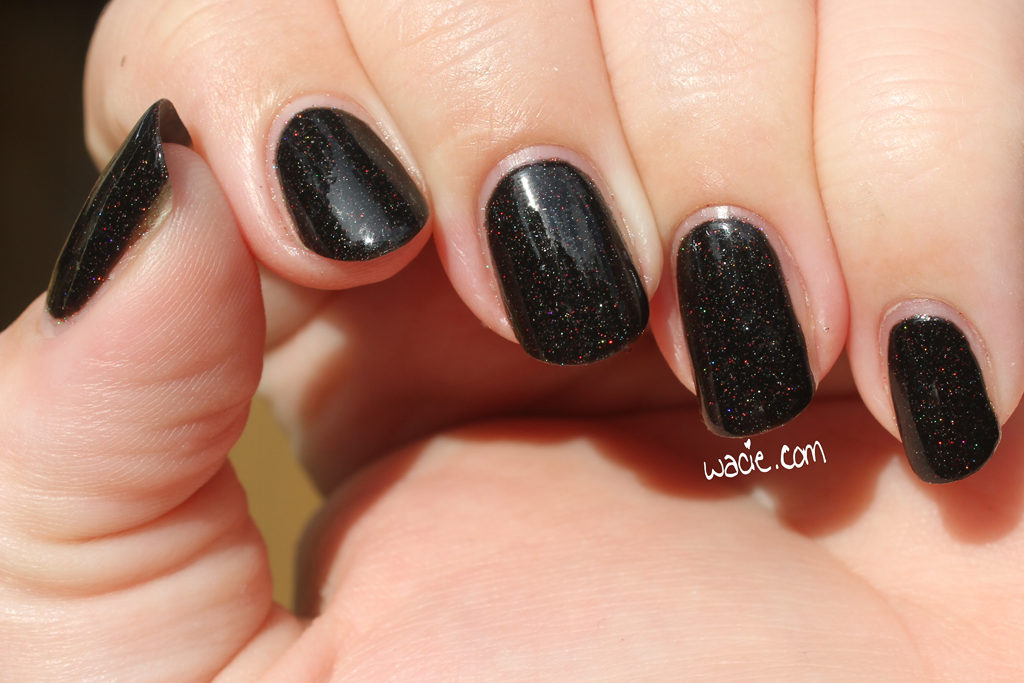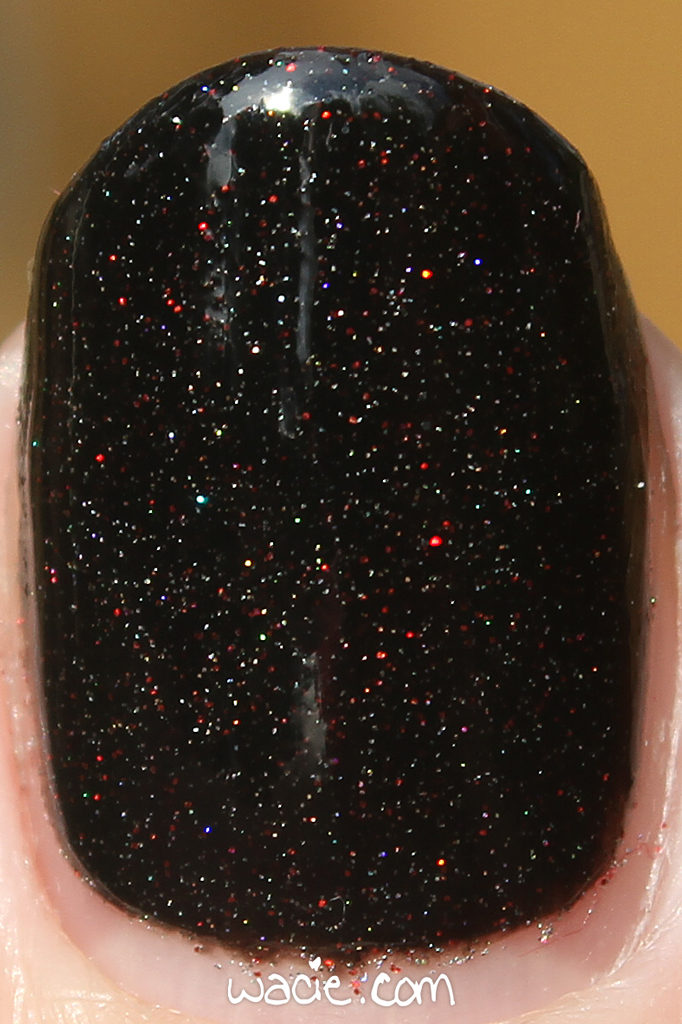 Together Dead and Lonely and other BEGL polishes are available in their online shop.
Happy new year!
I bought this polish myself.