Welcome back, reader! I've been slacking on my swatches, but I'm still working on them. Today I have a glitter topper someone once told me was "terrifying" because it looked difficult to remove. This is Demolition from Formula X for Sephora; I'm wearing one thick coat (basically two) over Marc Jacobs Beauty's Shocking (pink), Butter London's Tea and Toast (taupe), Blue-Eyed Girl Lacquer's Lighthouse by the Lake (blue), a nameless vintage Maybelline (brown), and Sally Hansen's Sun Kissed (orange).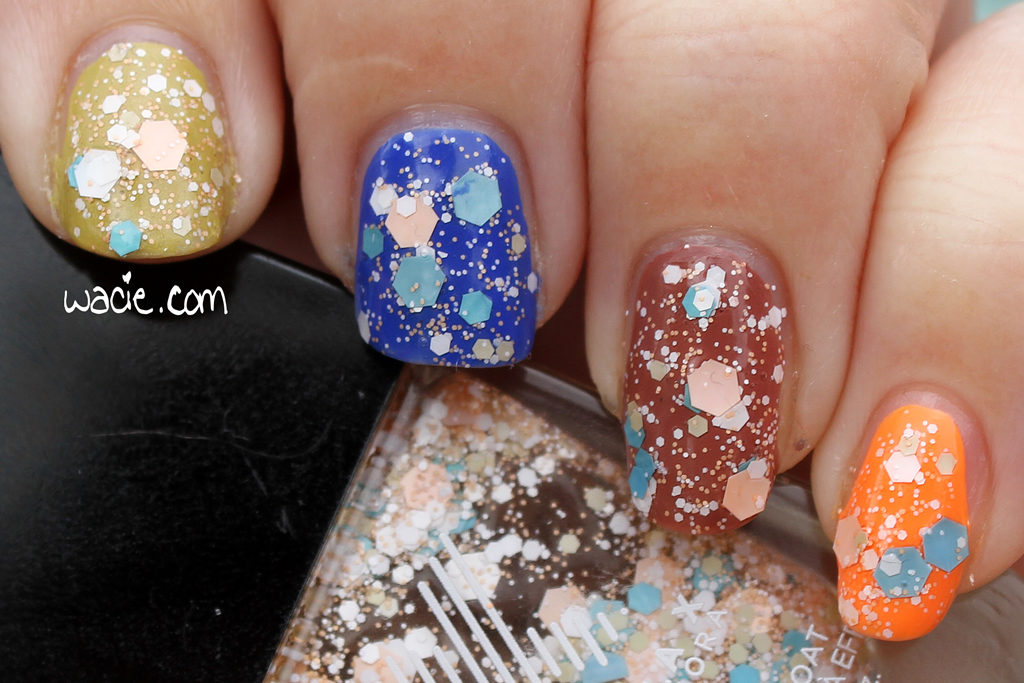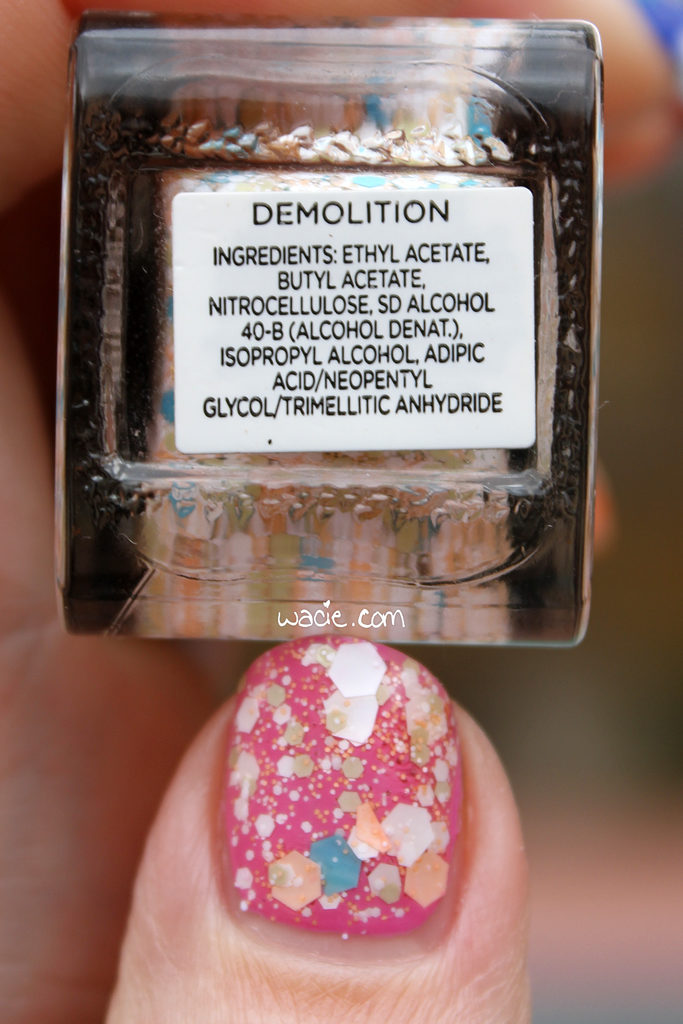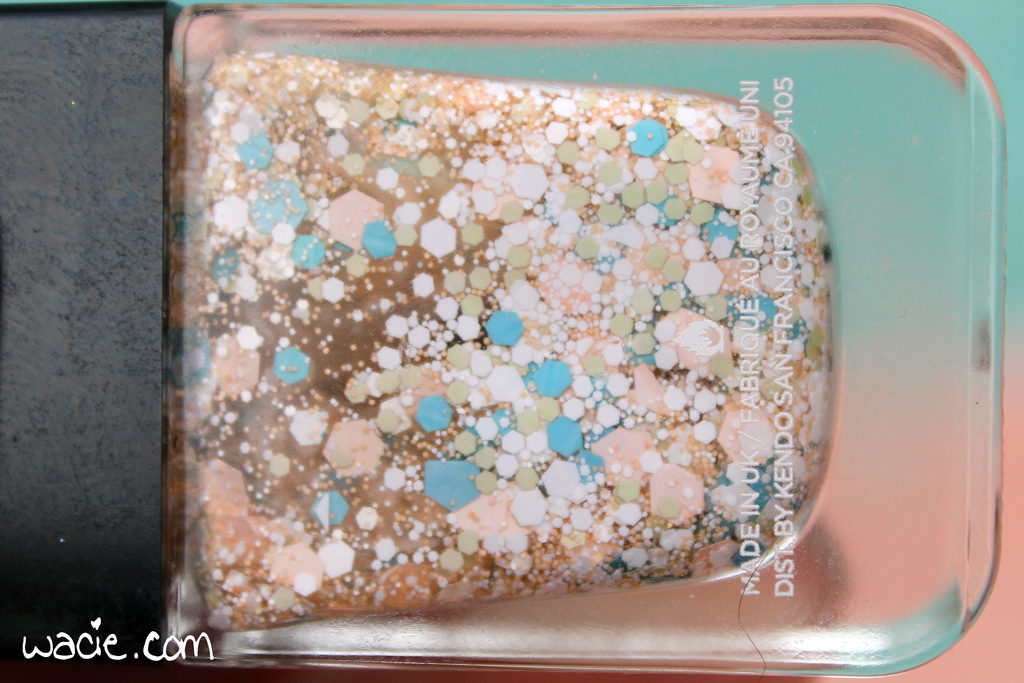 Demolition is a clear-based glitter topper; the glitters are hexes of various sizes and pastel shades, which focuses largely on pastel pink. Application was good; the polish consistency is a little on the thick side, which is necessary to carry these chunky glitters. It dries quickly, though, and with a somewhat textured finish; top coat is definitely required for a smooth-to-the-touch finish.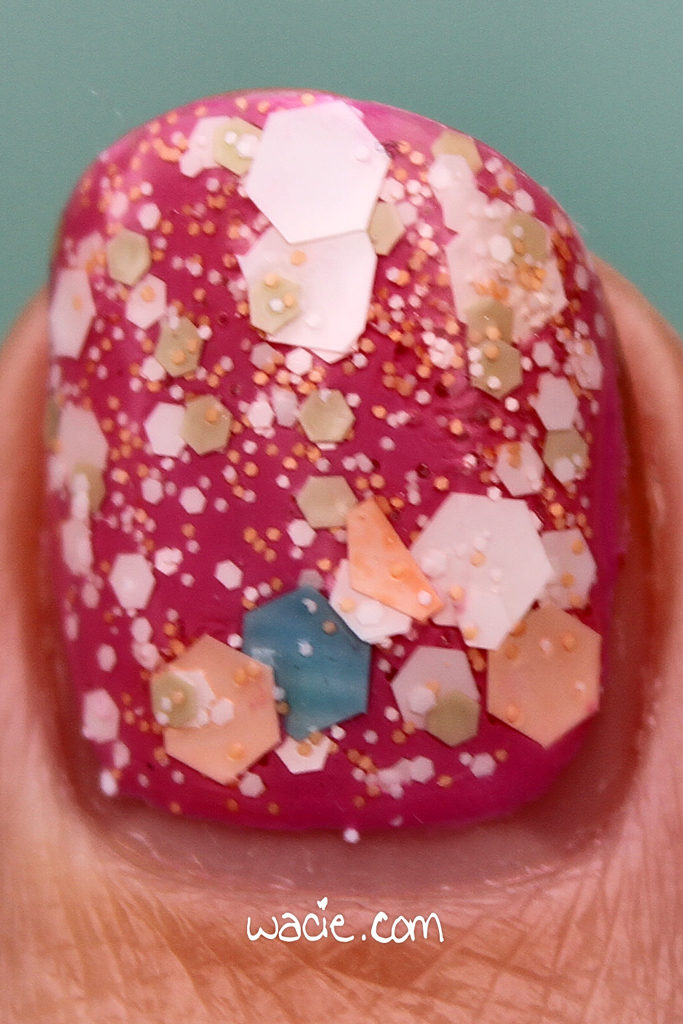 I know these chunky glitters have fallen out of style, but I am still about them. I was super excited to find a polish like this from a mainstream brand as well; they had several color variations on this formula and I bought several of them. It wears pretty well despite being on the thicker side; a lot of heavy glitter toppers like these are quick to chip, but not this one. My only real complaint is that it takes quite a bit of top coat to smooth it down.
The Formula X brand was discontinued by Sephora.
I bought this polish myself.