Happy Monday, reader! Welcome to this week's manicure. My look this week is simple but striking. I used Sally Hansen's Blazing Blue as the base, Digital Nails's Winter is Coming for the glitter accents, and one coat of Seche Vite to finish it off.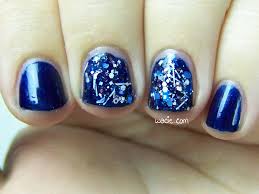 Blazing Blue is a polish I've had a long time. You can't tell from the photos, but this bottle is about half-full. Of course, this was a well-loved polish back when I only had 20 bottles or so; this is one of the stalwart veterans from when I first started my collection. This is actually the first time I've used it in a couple of years. I must admit, however, I hated using it today. First, I had to thin it, because it was a goopy mess when I first opened it. I also hate the Insta-Dry brush; it's too wide for my small nails, and so I didn't get a good application. Even worse, the formula is really smudgy; when I applied the glitter, some blue came off on the brush and left some holes in the color. Some smudged on the glitter, too. When I cleaned up my cuticles, I had so much smeared blue on my hands it looked like a pen exploded. I still couldn't get some of it off, and my cuticles are still a mess. Cleanup took ages. I love this color, but it was such a hassle to use today.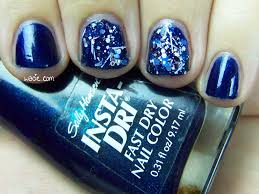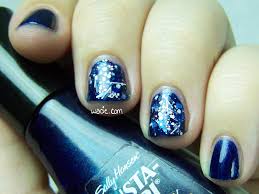 Winter is Coming is amazing. It is packed with white and various colors of blue glitters in a myriad of shapes. There are also some rose-gold glitters in there that I didn't notice until today. It all comes together in a light blue jelly base. Some of the glitters are the same color as the base, but that's kinda cool; you see the glint without being able to see where it comes from. The lighter ones stand out very well. It's a great glitter topper and I suspect it would look fantastic over anything.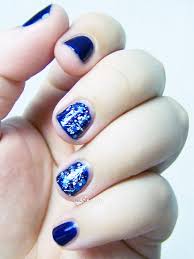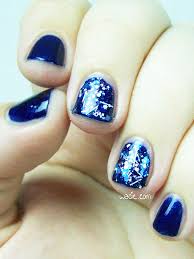 You guessed it — my DSLR is still out for repairs. I took it to a local repair shop, and they ended up having to send it to Canon. So yeah. I do apologize; I had no idea it would be gone this long, and I'm dying to start swatching again. I've got so many polishes I want to use, and so many I thought I would have gotten to by now that are just sitting on my desk. Hopefully it won't be too much longer.
I bought all these polishes myself.