First Swatch Saturday with nubs! For this Saturday, I'm wearing another Blue-Eyed Girl Lacquer holiday limited edition called Newborn Solstice Sun, made to celebrate Yule. I'm wearing three coats of Newborn Solstice Sun with one coat of Ciate's Speed Coat Pro top coat.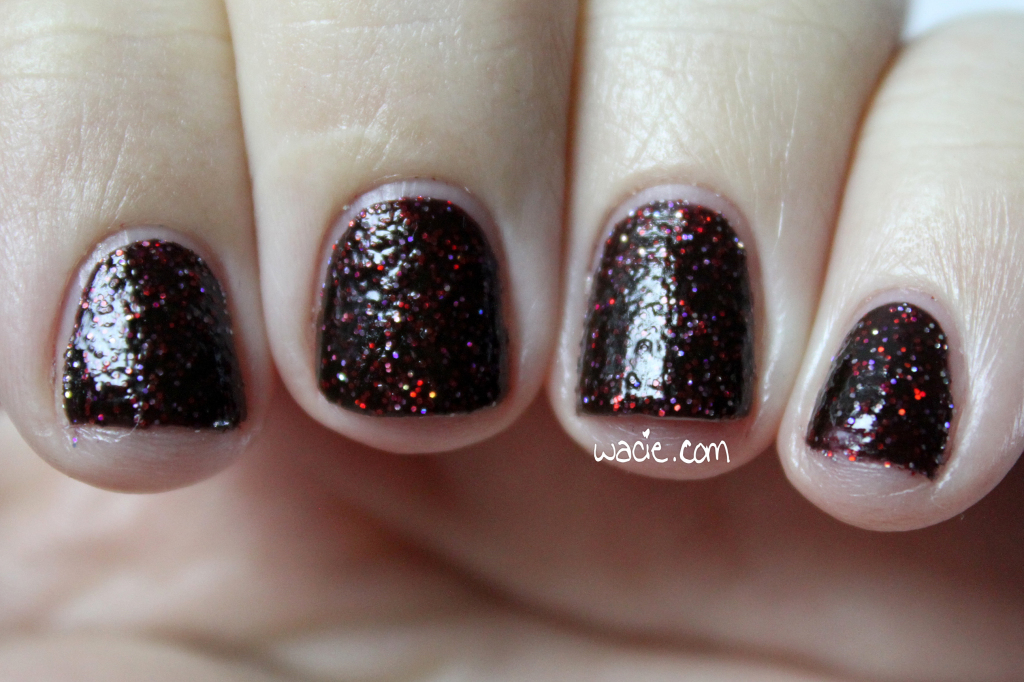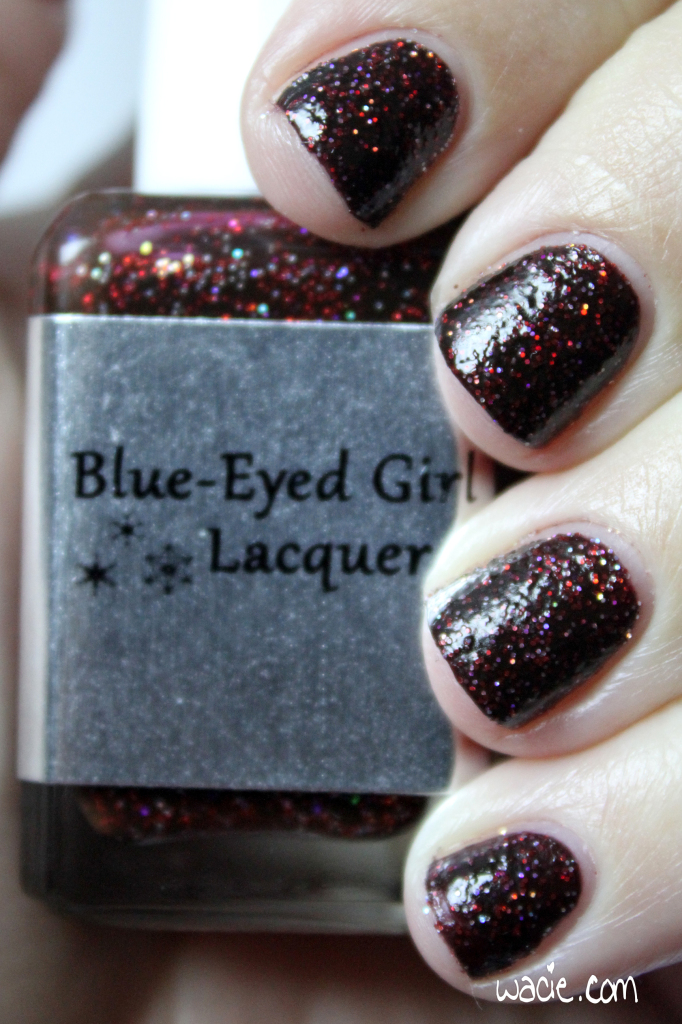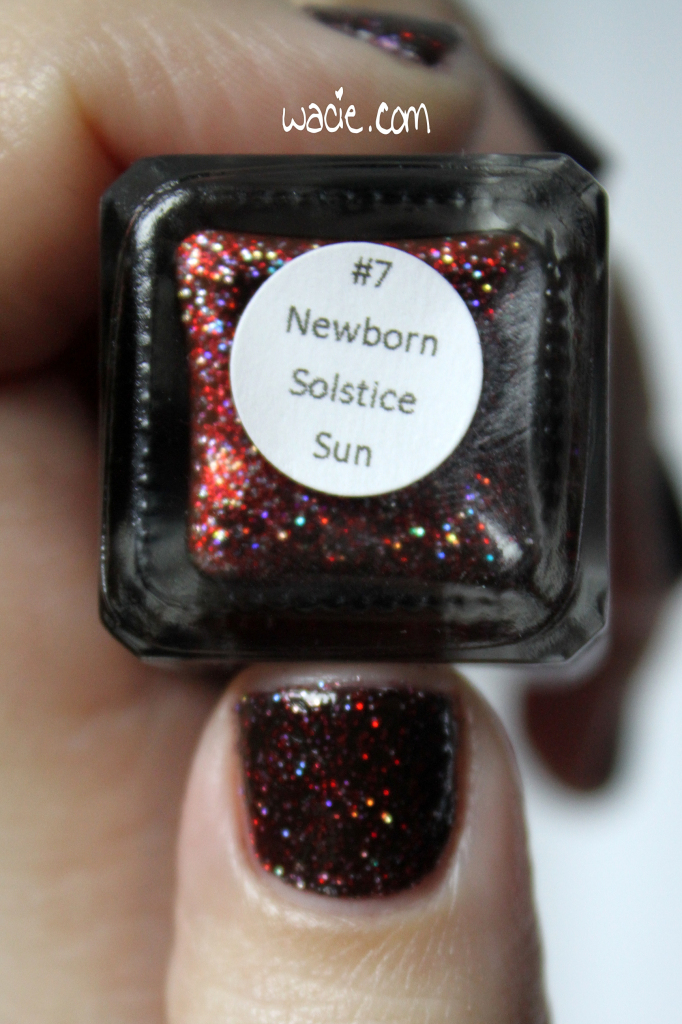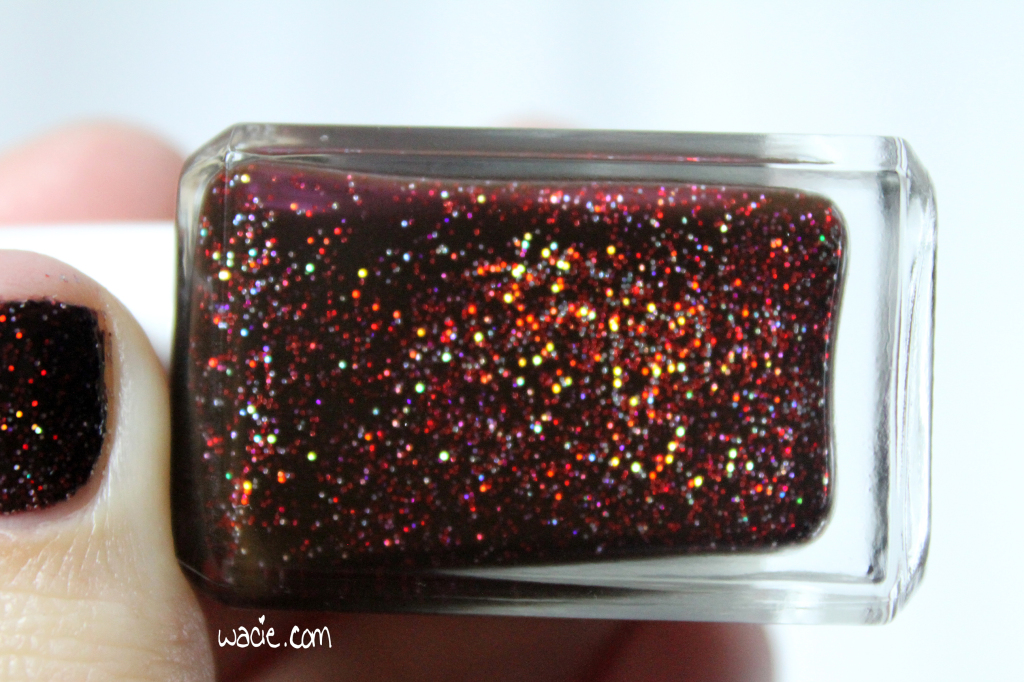 Newborn Solstice Sun is a garnet jelly polish with silver and red holographic microglitters. The jelly is quite dark, but the glitters shine through easily. In very bright light, you can see all the way through the jelly and see the bottom layer of glitter; in lower light, it's murky, and though the glitter isn't as defined, the shine is still there. Application was smooth and easy; the polish dried very quickly, in about five minutes, and with a matte textured finish. As you can see, it's still bumpy, even with a layer of top coat. I thought about adding another, but didn't want to risk shrinking or pulling. It could definitely use another.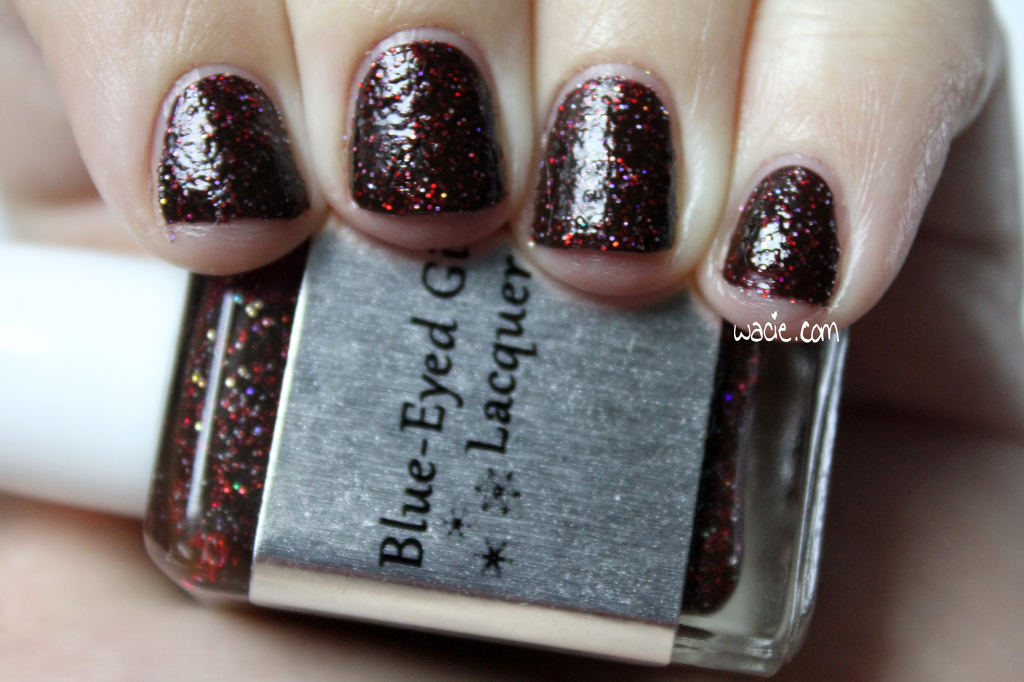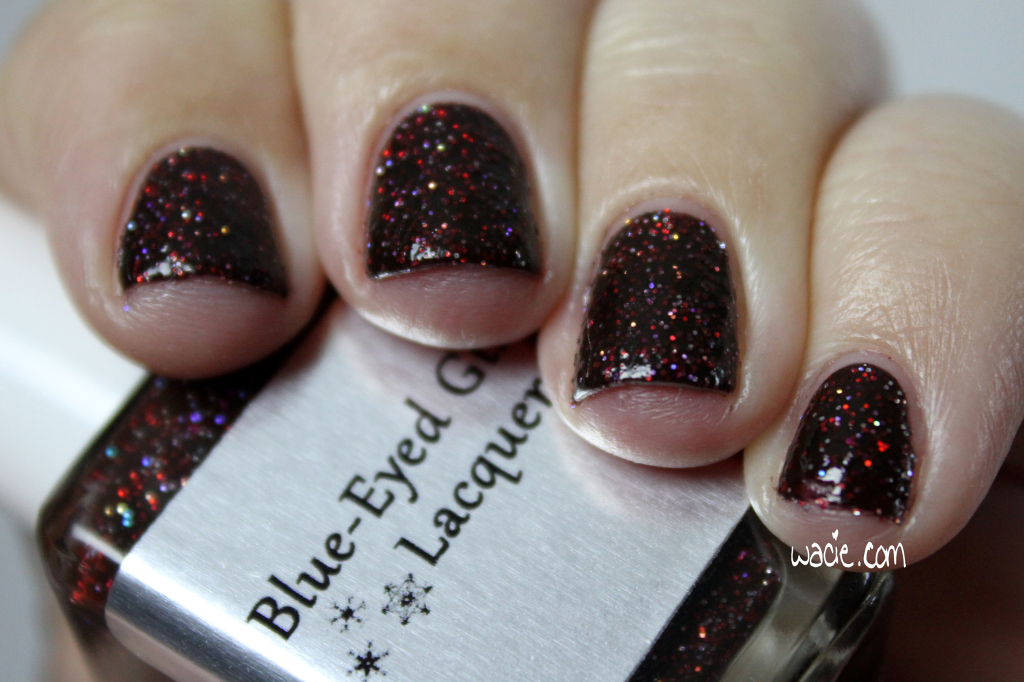 While Yule has many traditions rooted in early Germanic paganism, this polish takes its name from Wicca tradition. Yule celebrates the Horned God, who is reborn as the new Sun God on the winter solstice.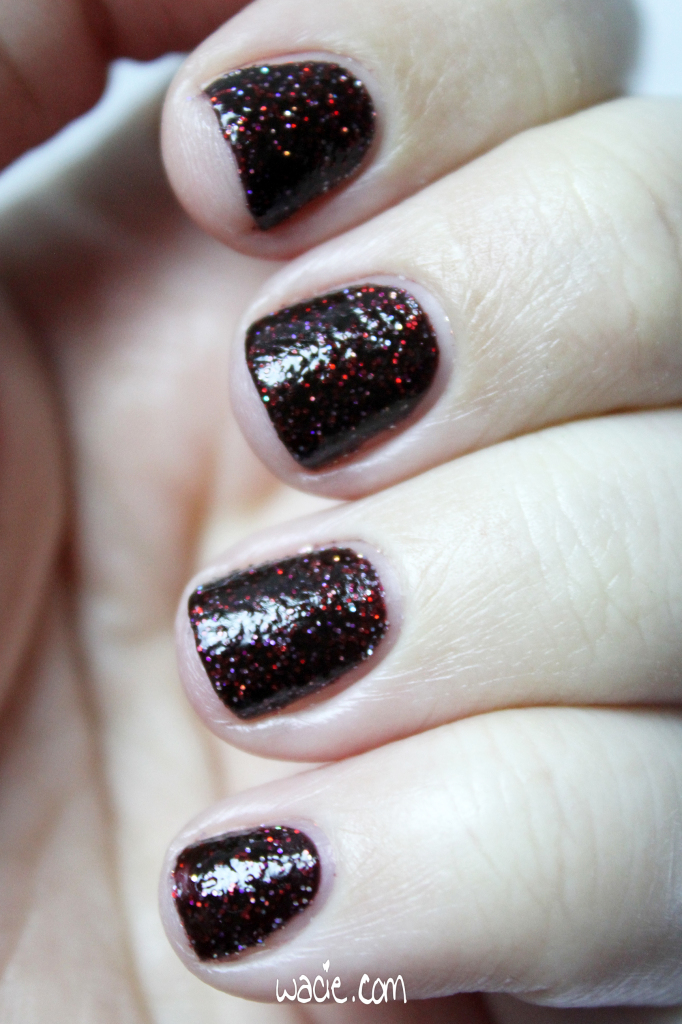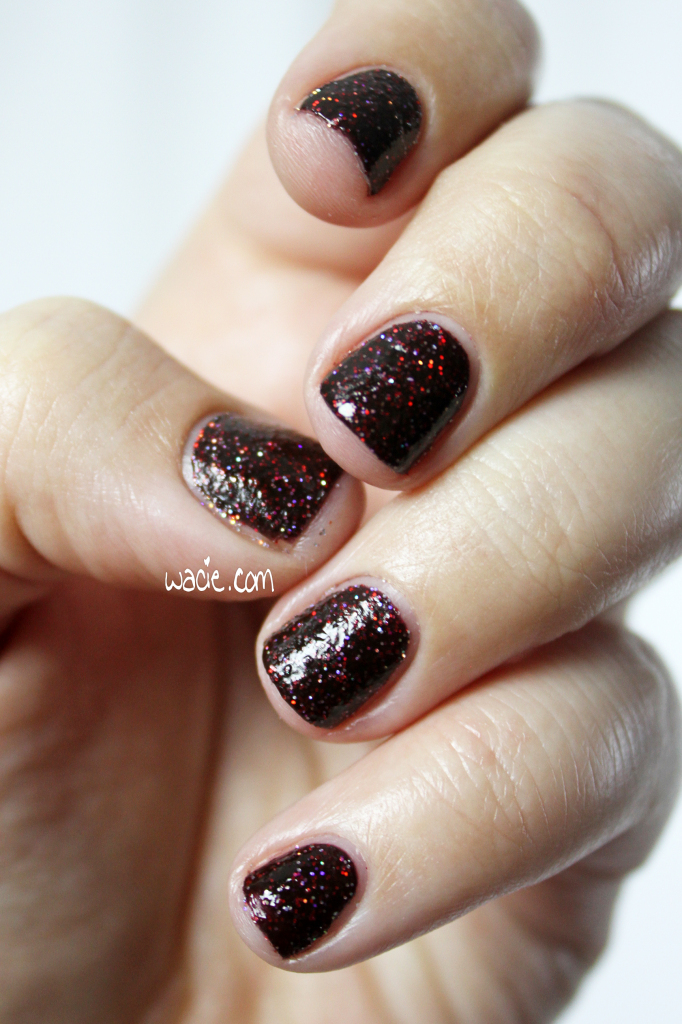 This is the last of the BEGL holiday limited editions. There's actually a Hanukkah-themed polish that is absolutely gorgeous, and it's the only one of them I don't have. Like the others, it's been discontinued and is no longer available in the BEGL shop. A shame, really.