On this week's Swatch Saturday, I'm showing you a rather unique polish prototype from Blue-Eyed Girl Lacquer. I'm wearing three coats of VDay 6.1 with one coat of Ciate's Speed Coat Pro top coat.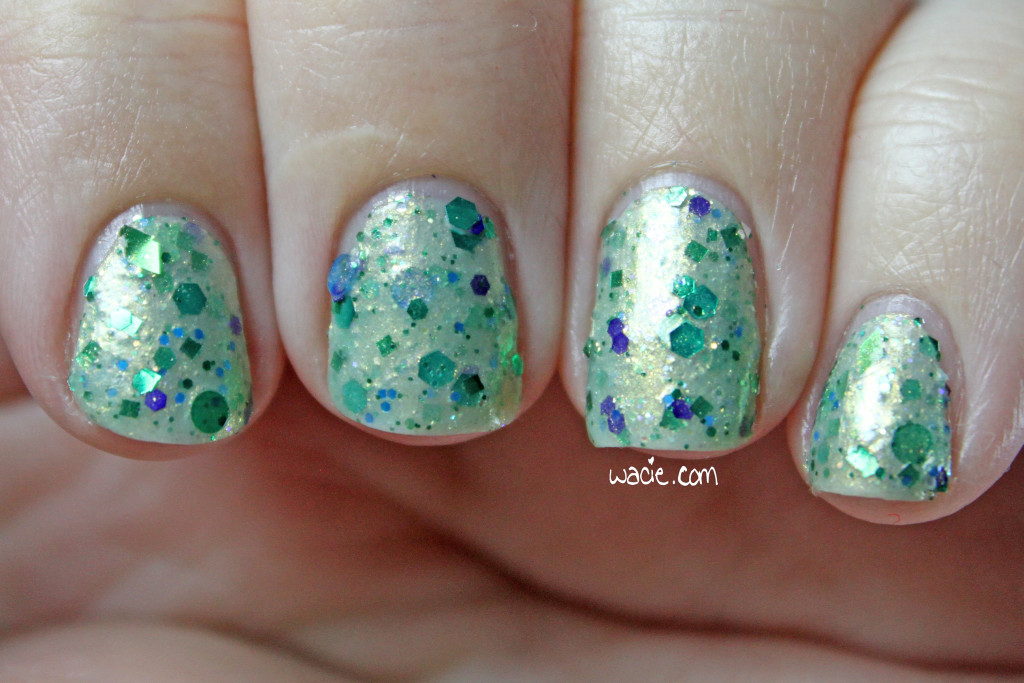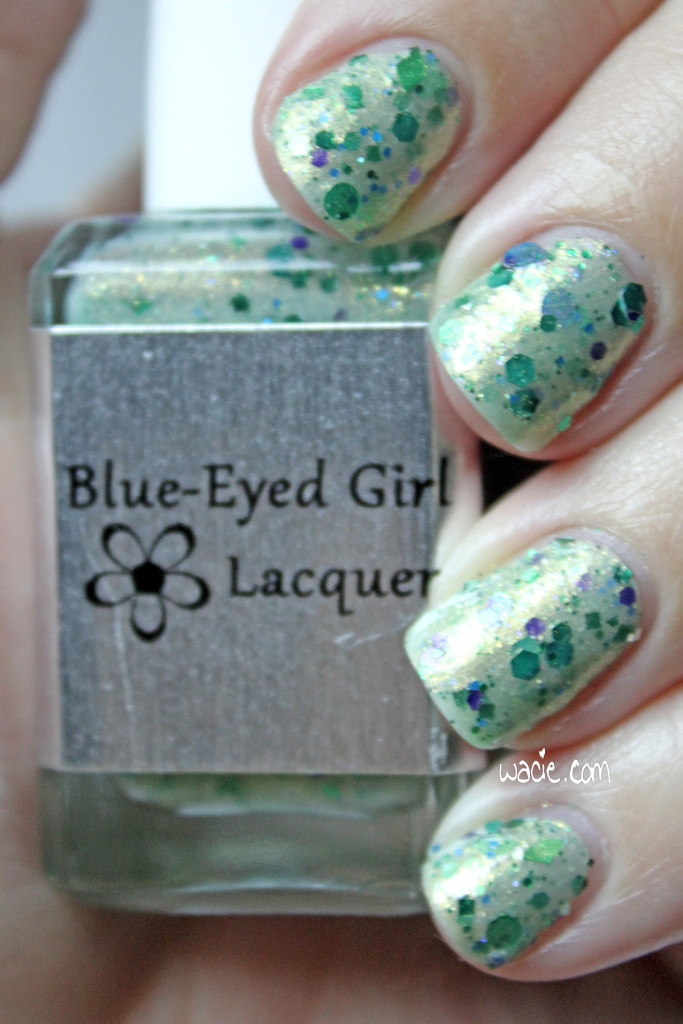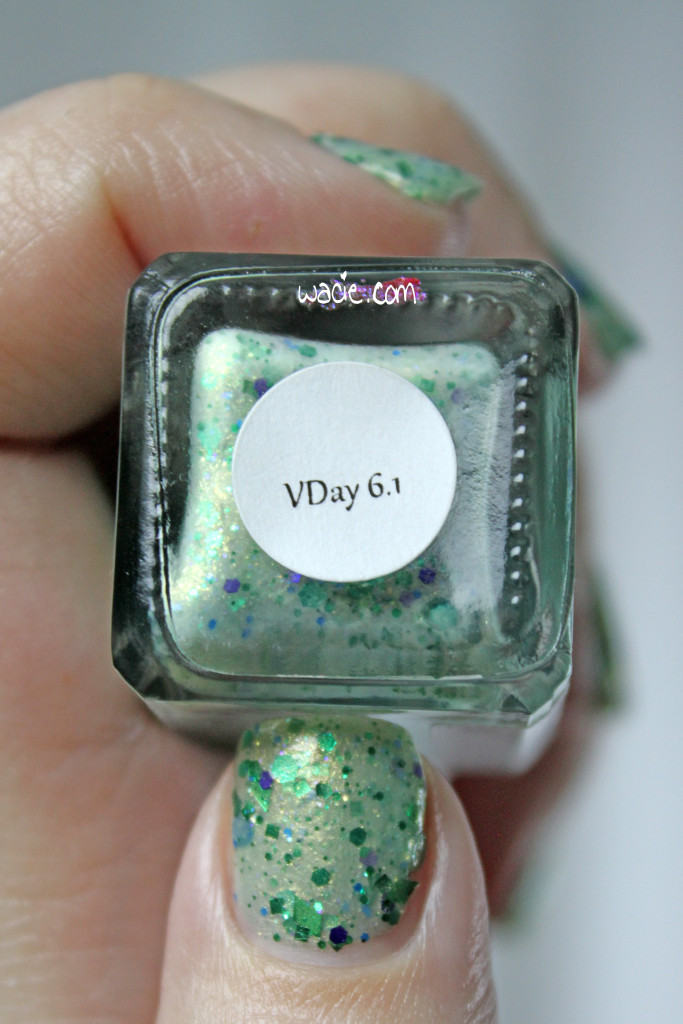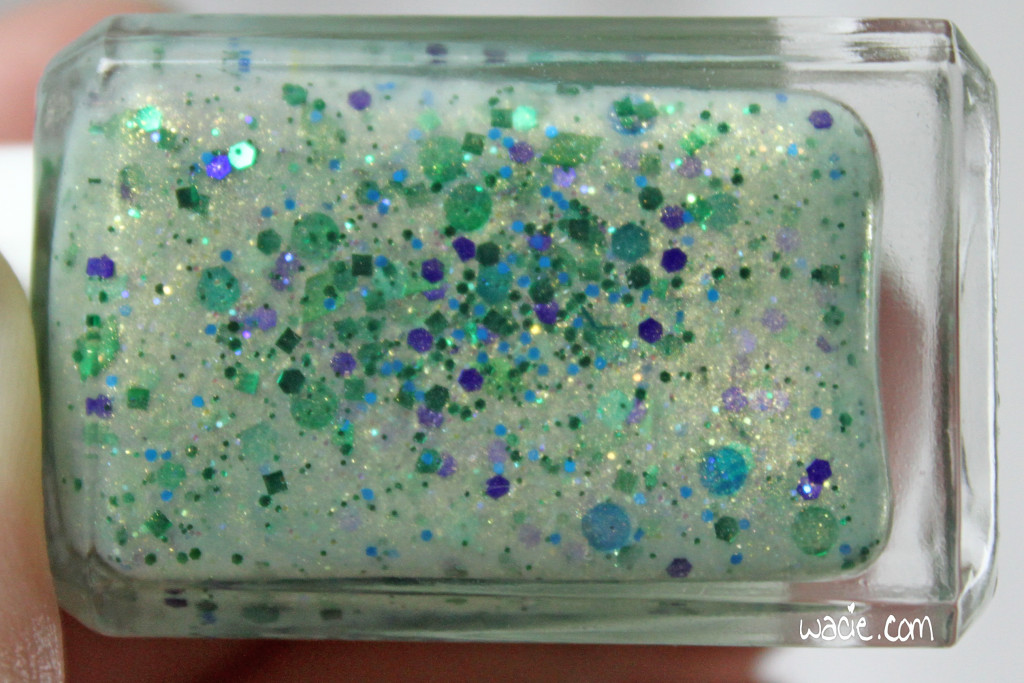 VDay 6.1 is a pale green jelly with dark green and navy glitters and golden shimmer. It was really easy to apply; the glitters weren't difficult to remove from the bottle or brush onto the nail. The first coat was thin and sheer; more shimmer than color. It could be worn as a topper over a similarly green polish. A second coat gave some color back, but was still quite sheer. At three coats, it's sheer enough to allow each layer of glitter to shine through, but the color is as strong as it is in the bottle. Drying times were fast; the polish dried with a satin finish. Top coat gives this polish extra golden shine.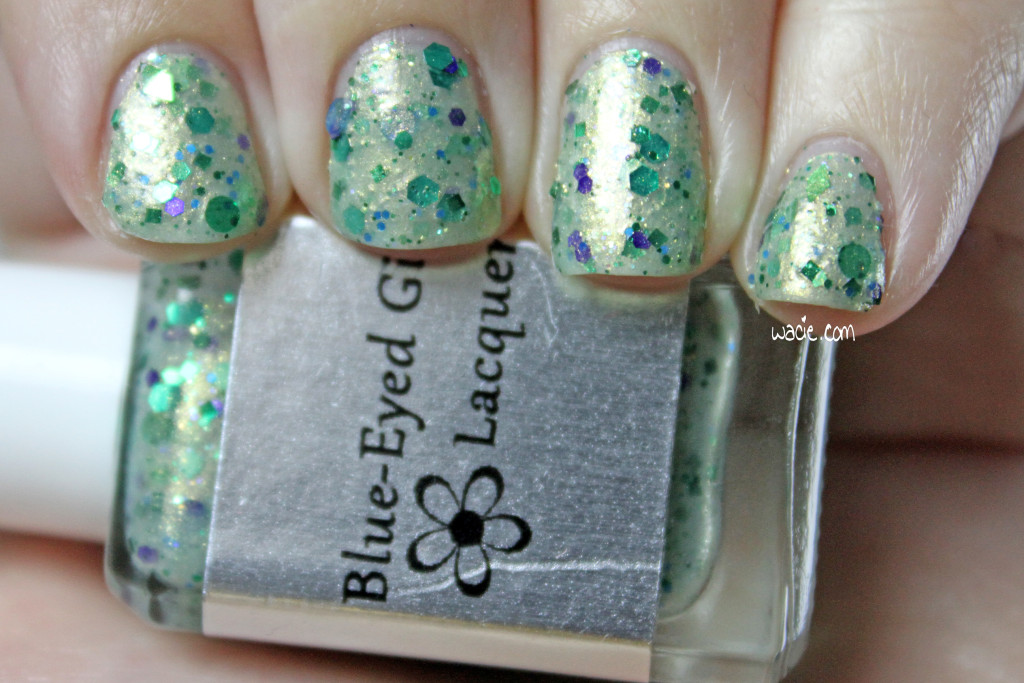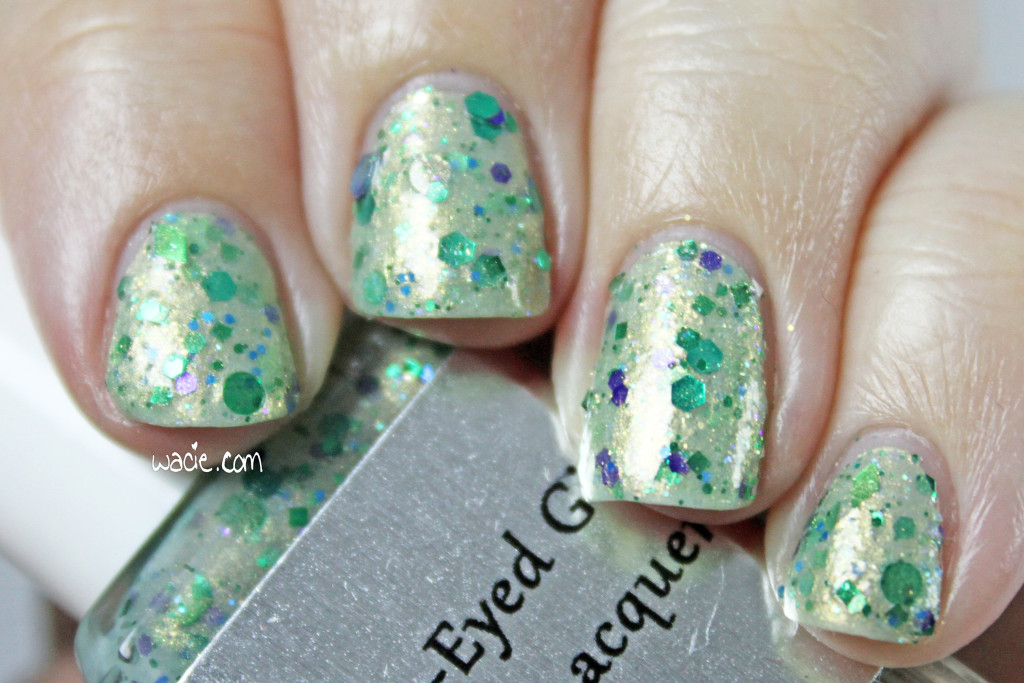 Since this polish is green and Valentine's Day-related, it reminds me of the French term of endearment mon petit chou, which, literally translated, means my little cabbage. I've also heard it can mean my little pastry, but that's not as fun. It's perfect, though, right? This polish has such a crisp and vegetal color, and cabbage was the first thing I thought of when I saw it. I'm such a weirdo.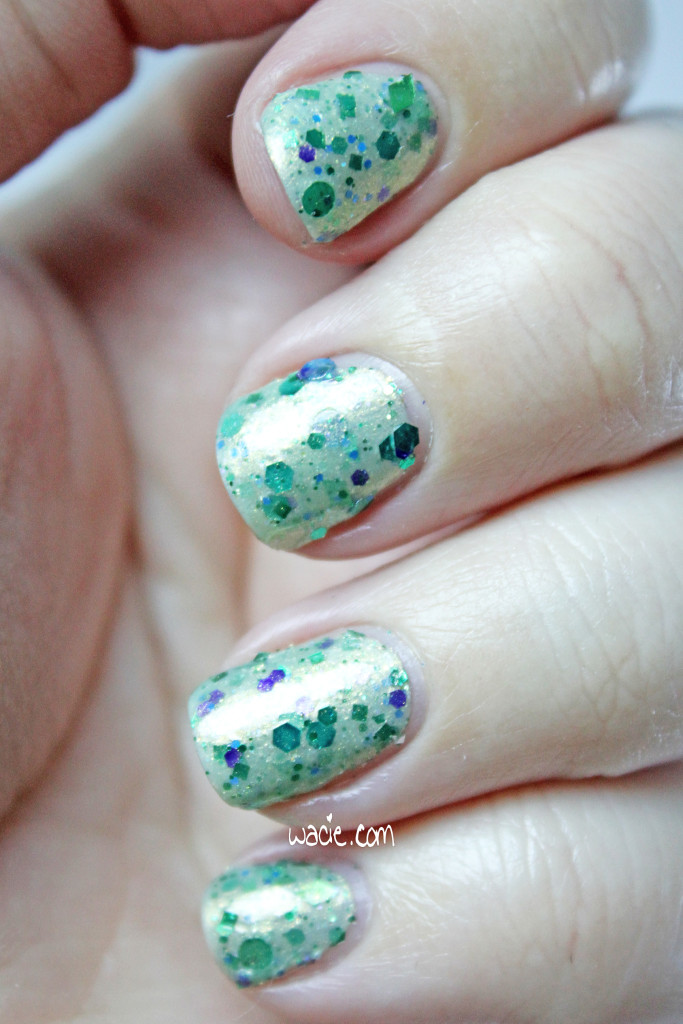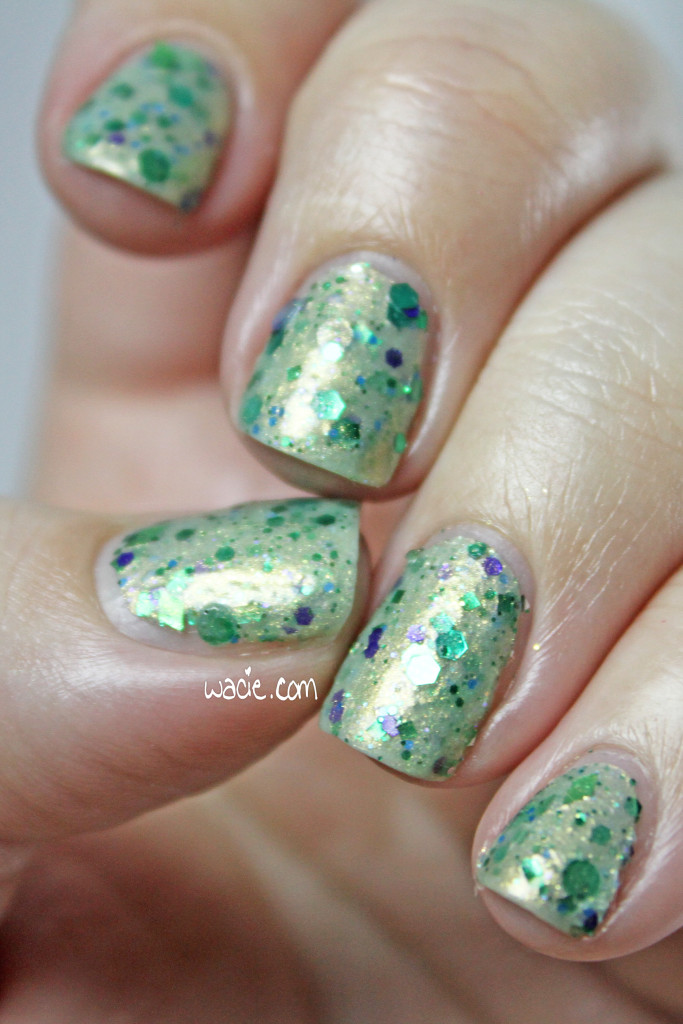 Unfortunately, as this polish was a prototype, this is the only bottle like it. Sorry! Other Blue-Eyed Girl Lacquers are available from their shop. I heard there's a new Valentine's Day collection coming out next month.
I bought this polish myself.