My swatch this Swatch Saturday features the gorgeous glitter topper from Blue-Eyed Girl Lacquer's 2014 Valentine's Day collection. I'm wearing one coat of Idealistic Future over L'Oreal's Broadway Boogie, Julep's Martha, and Essie's Navigate Her, as well as one coat of Ciate's Speed Coat Pro top coat.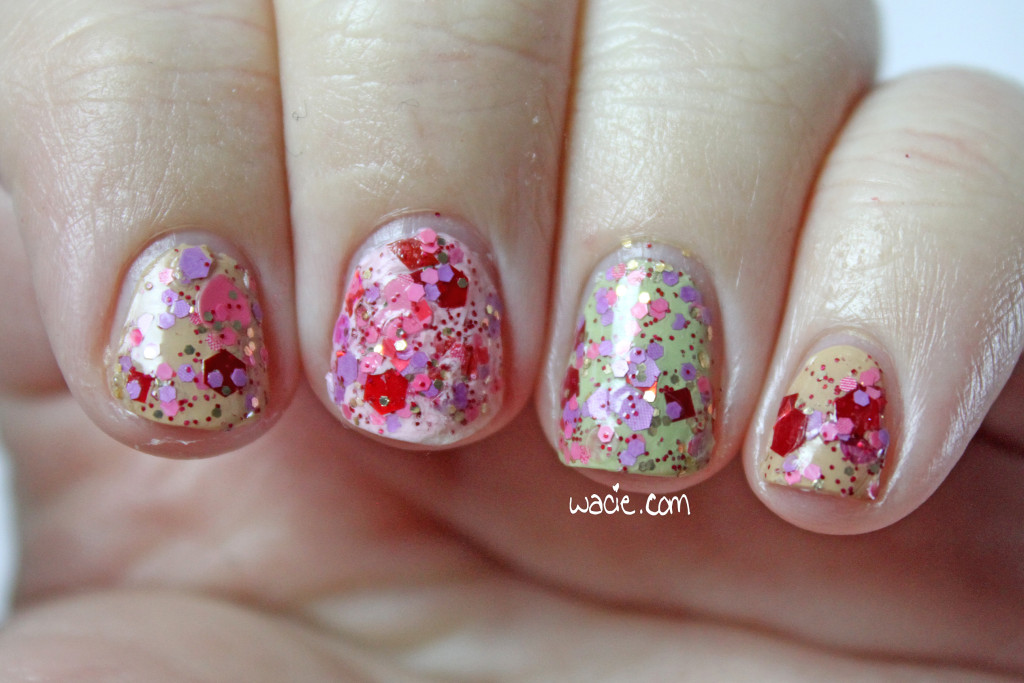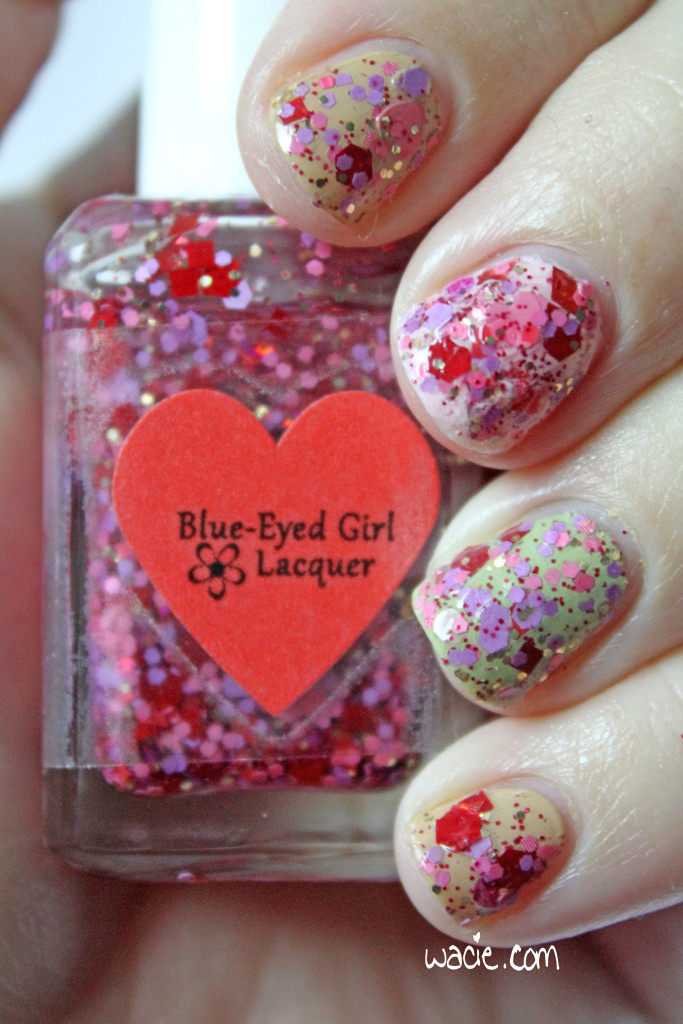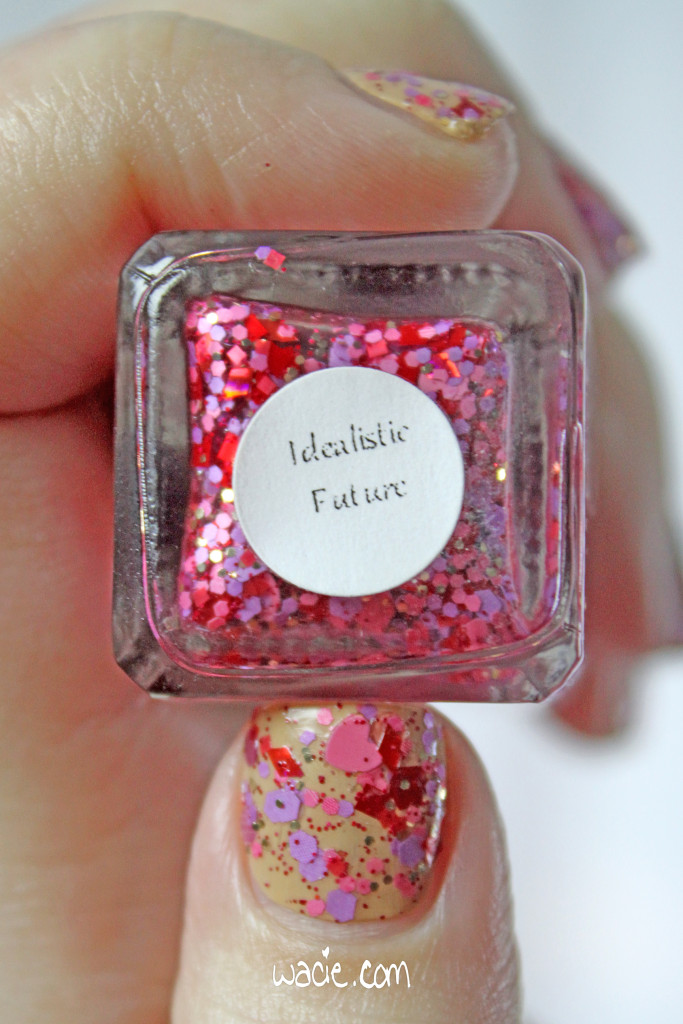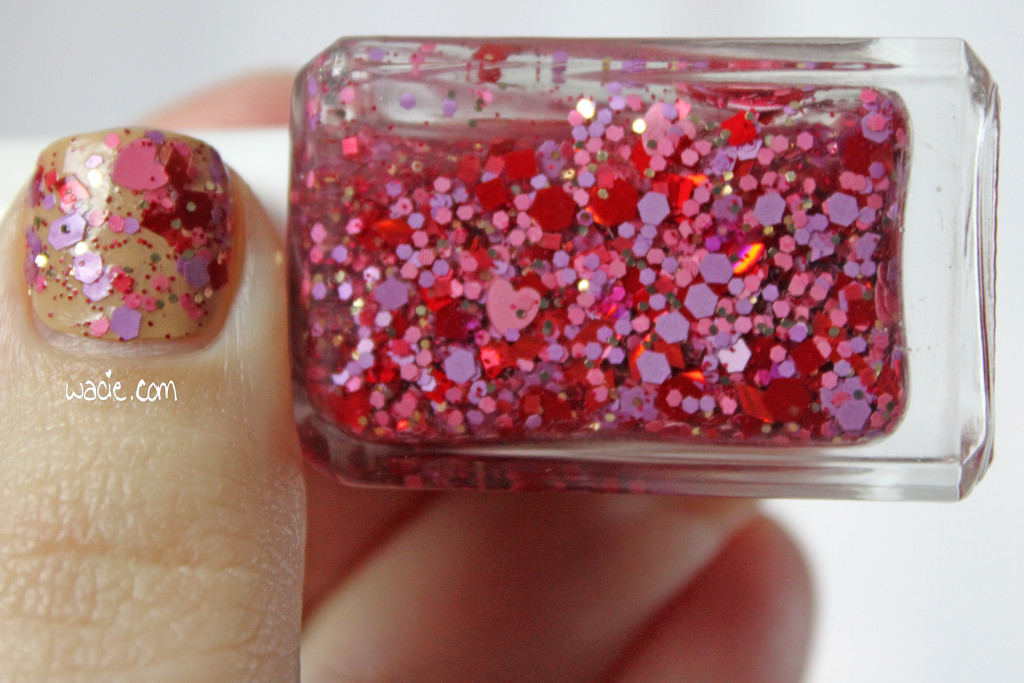 BEGL describes Idealistic Future as a clear glitter topper "packed with gold, pink, purple, and red glitters in hexes, squares, glass dots, diamonds, and hearts." These glitters, even the big shapes, were easy to get out of the bottle and spread well over the nail. Drying time was about what I expect now from a BEGL, about five minutes, even where it's applied thickly. It was really easy to put on and wear.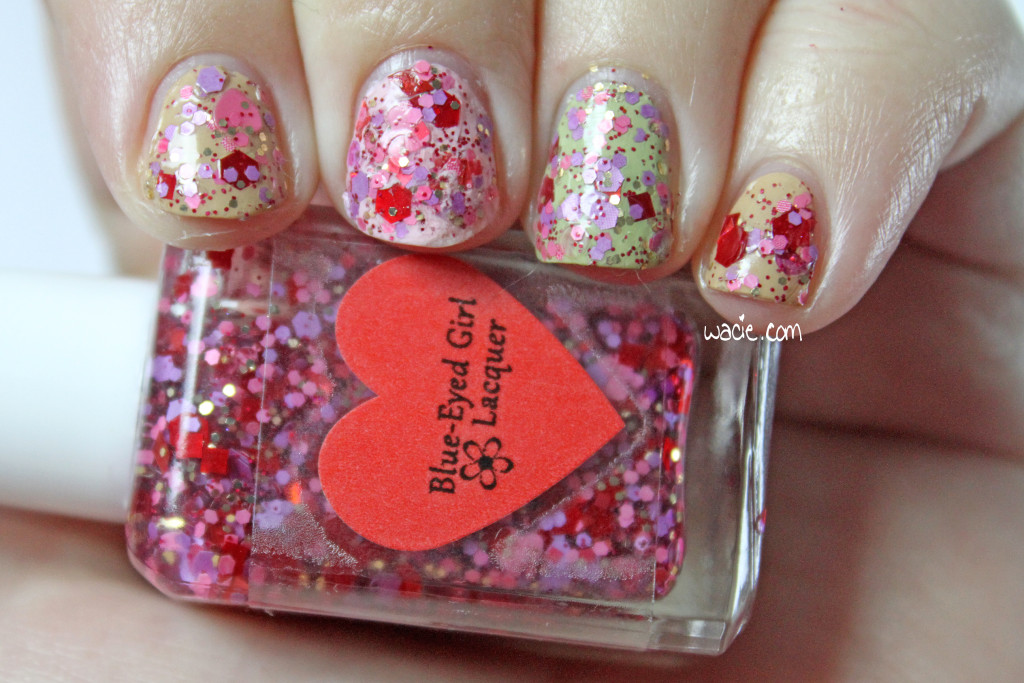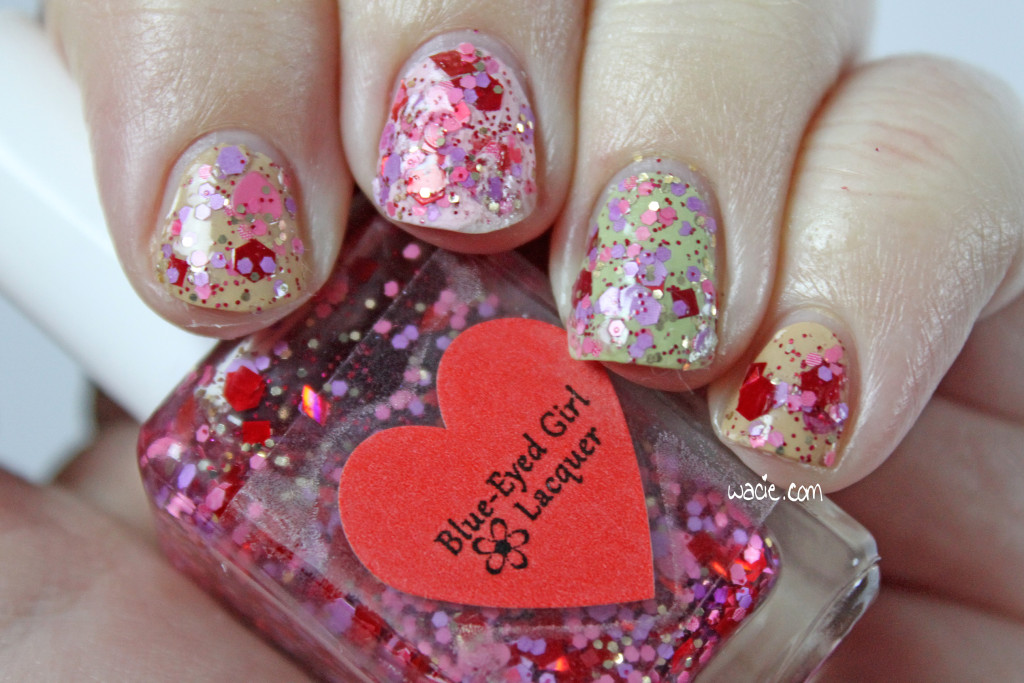 I love BEGL glitter toppers, and I really love this one. I love the colors in it: romantic pink, soft lilac, rich gold, fiery red. I especially love the glass dot glitters. This was the first time I'd ever seen them in a polish, and though they're elusive, it's so much fun to see one on the nail when you finally discover it. Can you see the one I got on my middle finger? I didn't notice it myself until I was looking at the photos. It just looks like a round clear circle in the photo, but in real life it's about the same color as my undies polish. Fun, right? I think it's fun.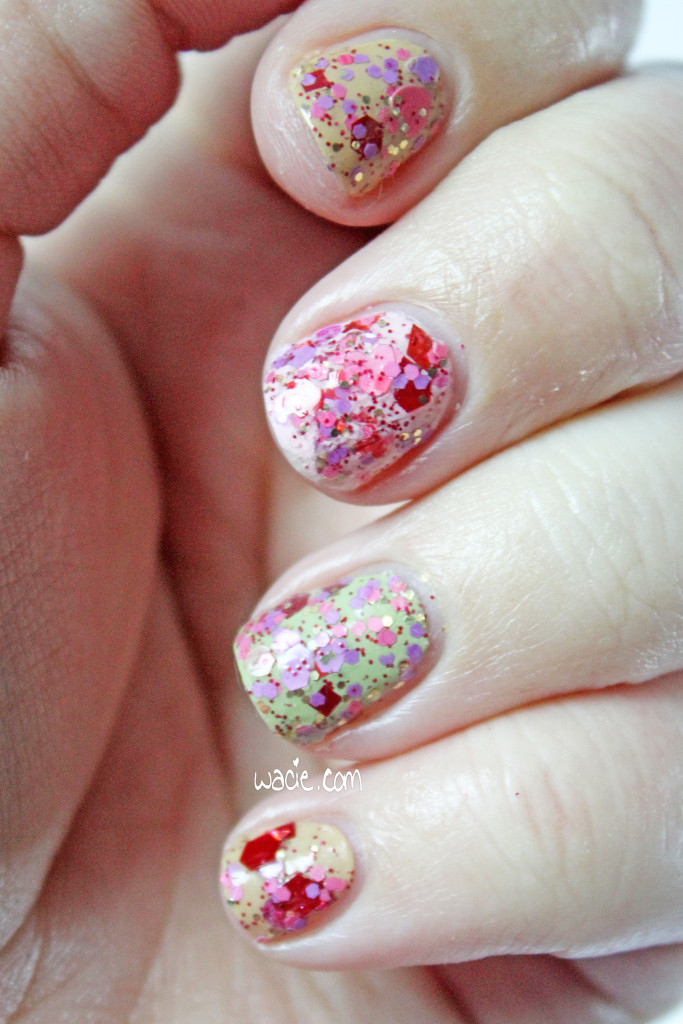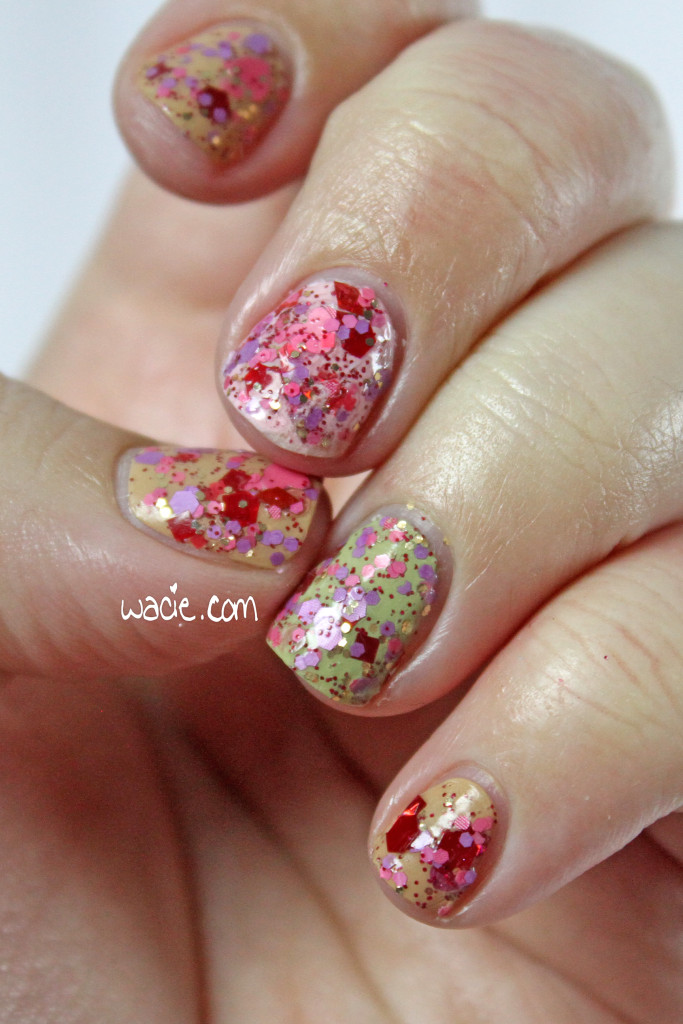 The very last bottle of Idealistic Future sold out a couple days ago, so unfortunately, this one is no longer for sale. As of this publication, one of the My Indecisive Valentine polishes is still available, and supplies are limited. That polish is Newly Impassioned Soul; we'll see it next week on Swatch Saturday.
I bought this polish myself.