I forget if I wrote about this last week, but I've finally swatched all the Wacie Nail Co. polishes I intended for the "spring" launch. Some I really liked, some I'm rethinking, but we'll see how it turns out when we launch for reals in June. The polish I'm wearing for Wacie Wednesday this week is something I made while I was experimenting and hasn't made it into a collection yet. It's called Virgo Supercluster, and I'm wearing three coats of it with two coats of Seche Vite.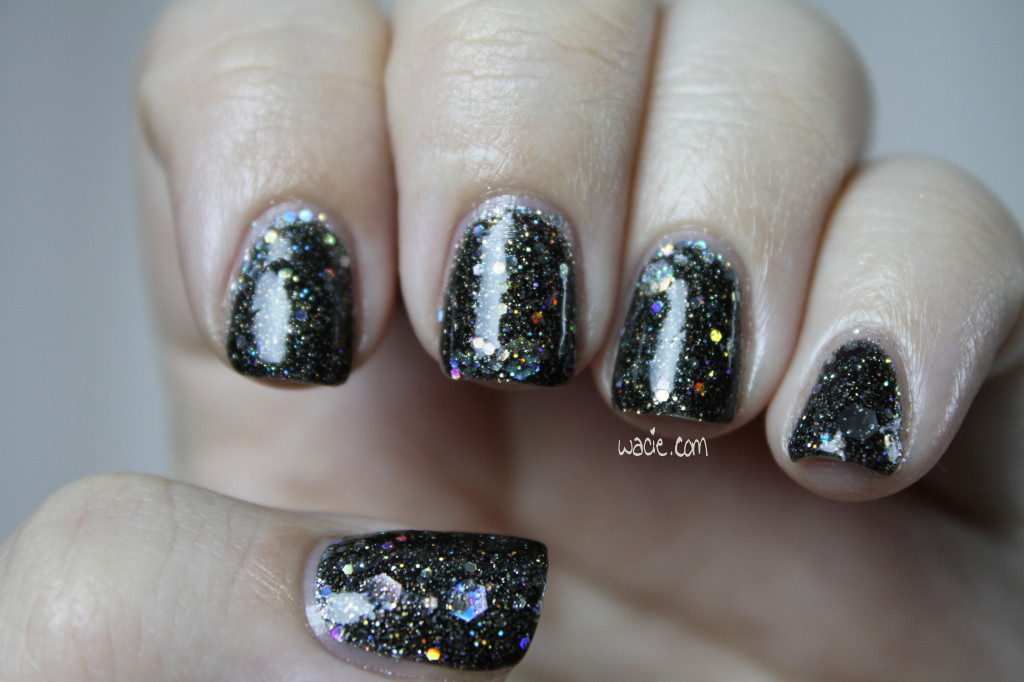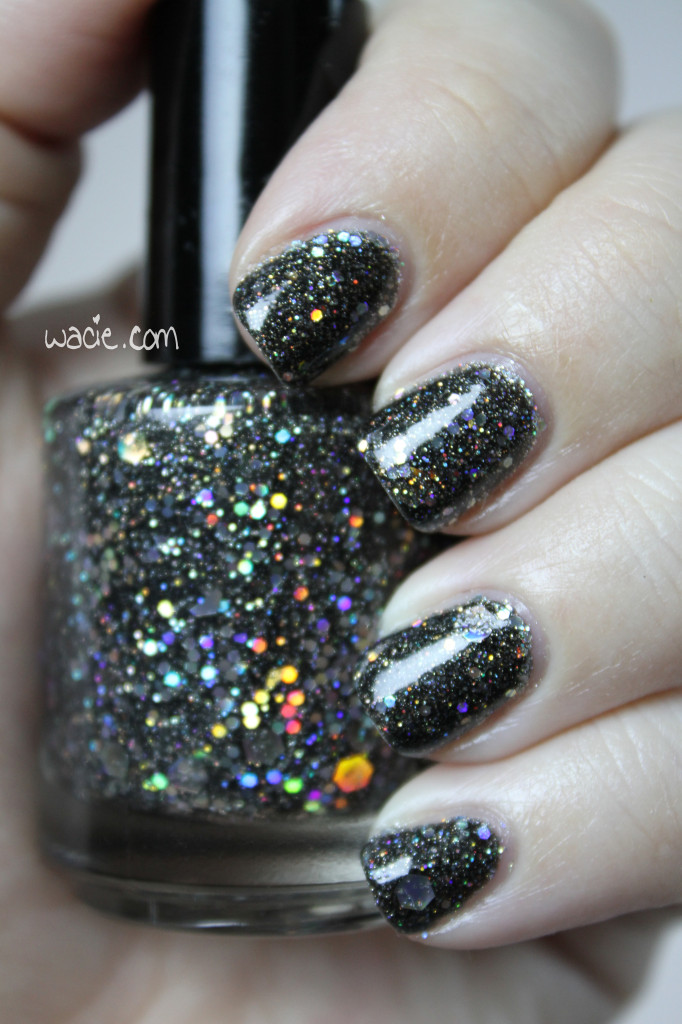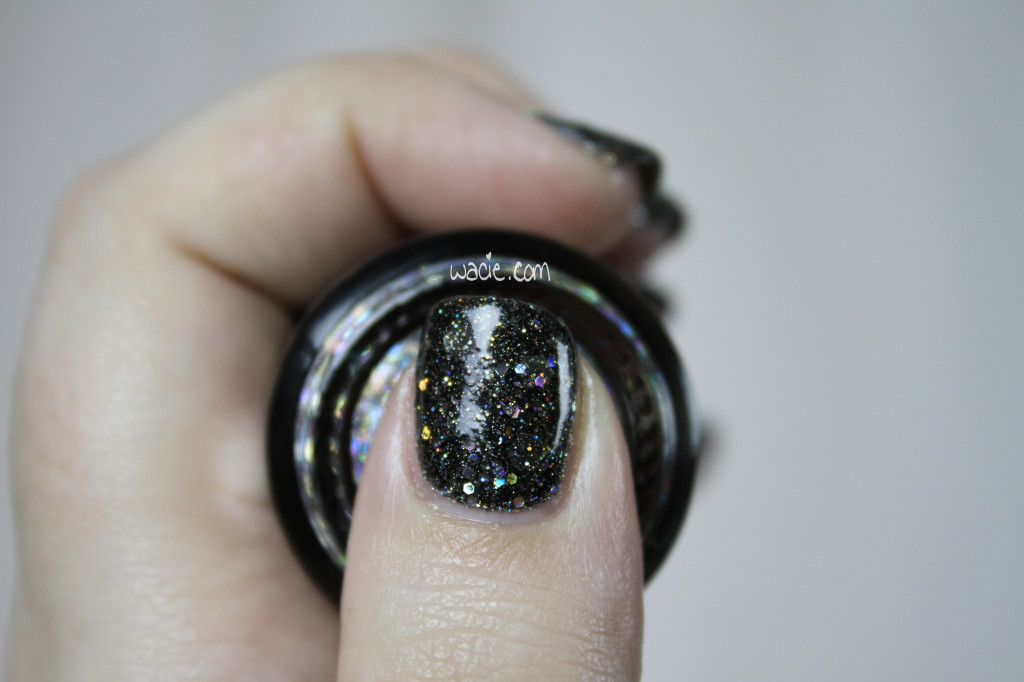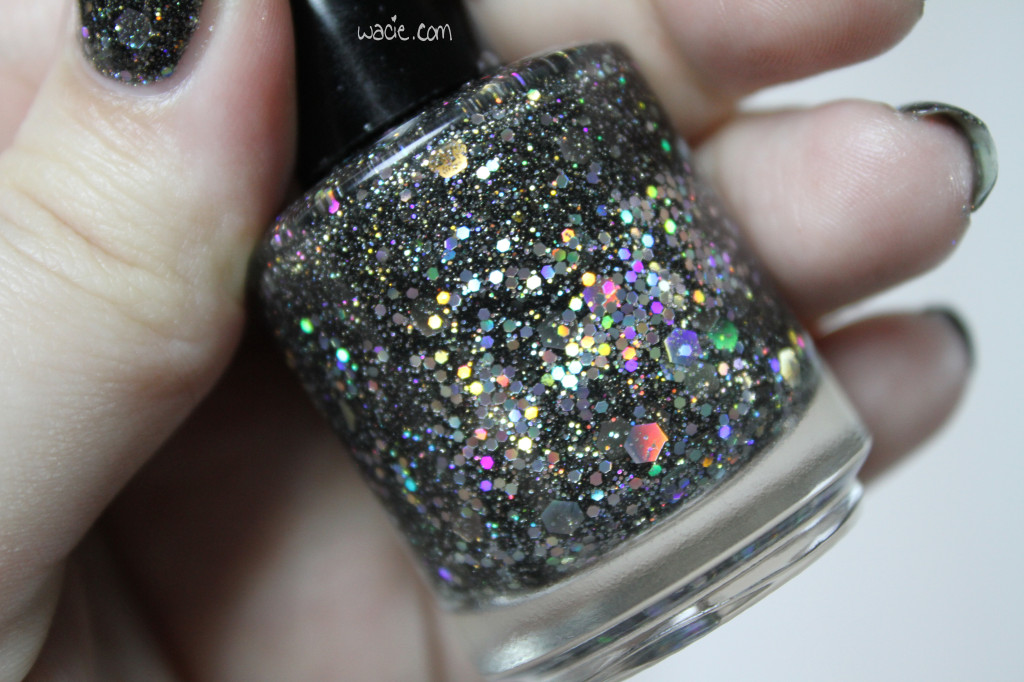 Virgo Supercluster is a black jelly with various sizes of silver holo hex glitters. It dries quickly, probably because there's more glitter in this bottle than lacquer. Since this is a jelly, you have the choice of layering it over a black polish to get a huge glitter payoff, or foregoing undies for the dimensional layers of glitter. It also dries with texture, so you can wear it like a matte textured polish, or you can wear it with top coat. It's versatile for a black jelly. The big downside, however, is that cleanup is a nightmare. Even after the most careful of applications, I still spent a half hour trying to clean up my cuticles, and I did a crap job of it because I was trying to hurry so I could play video games. I love the way all this glitter looks, but I'm starting to think, for the first time in my life, I need to cool it on the glitter.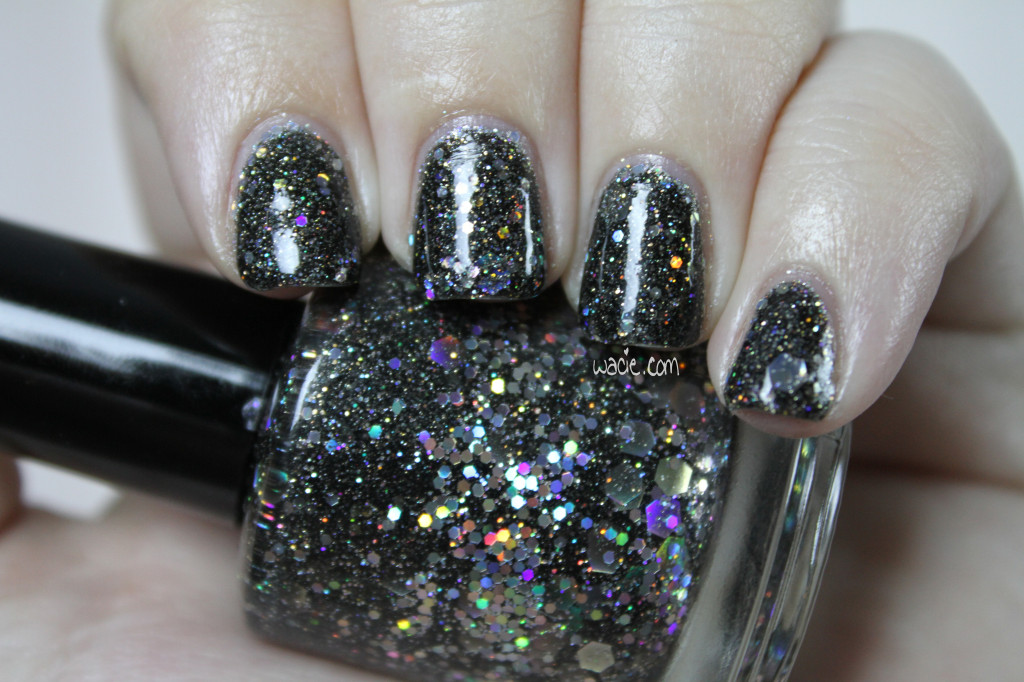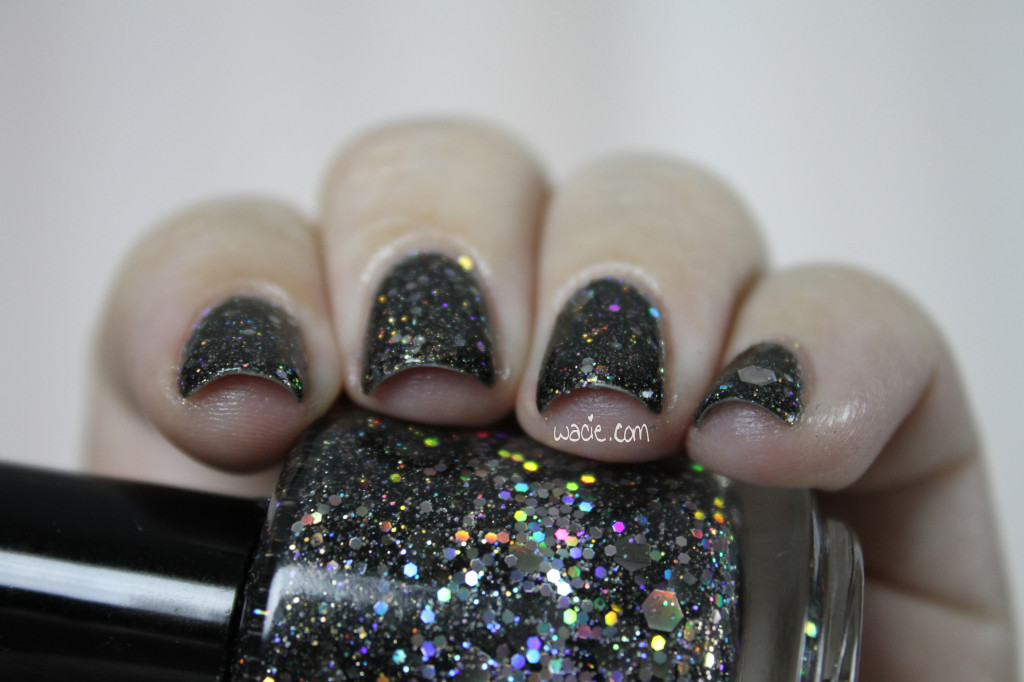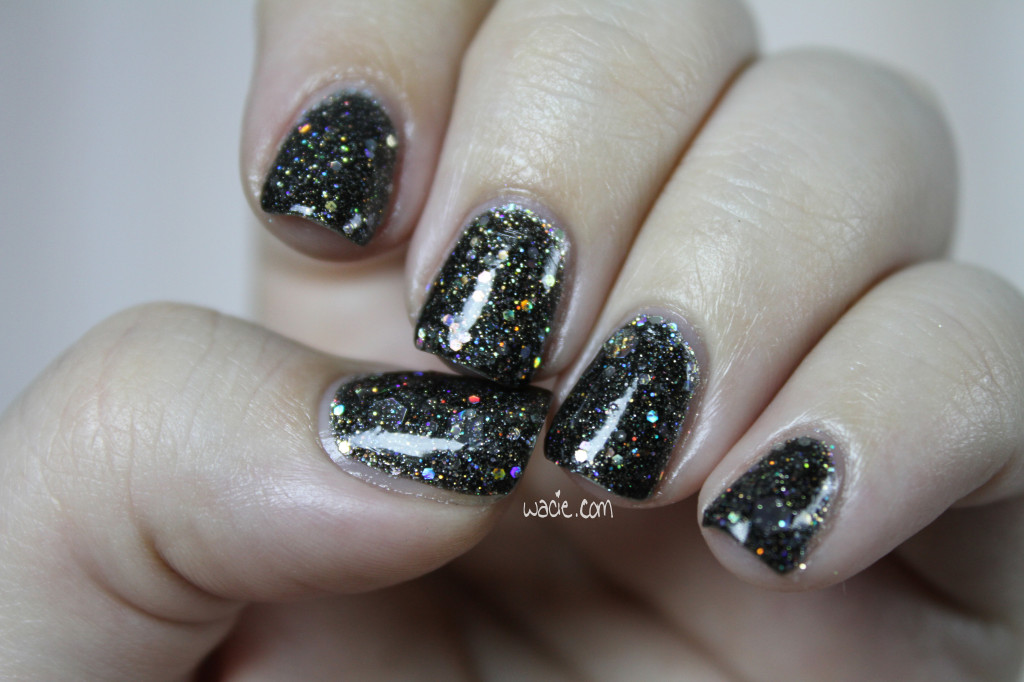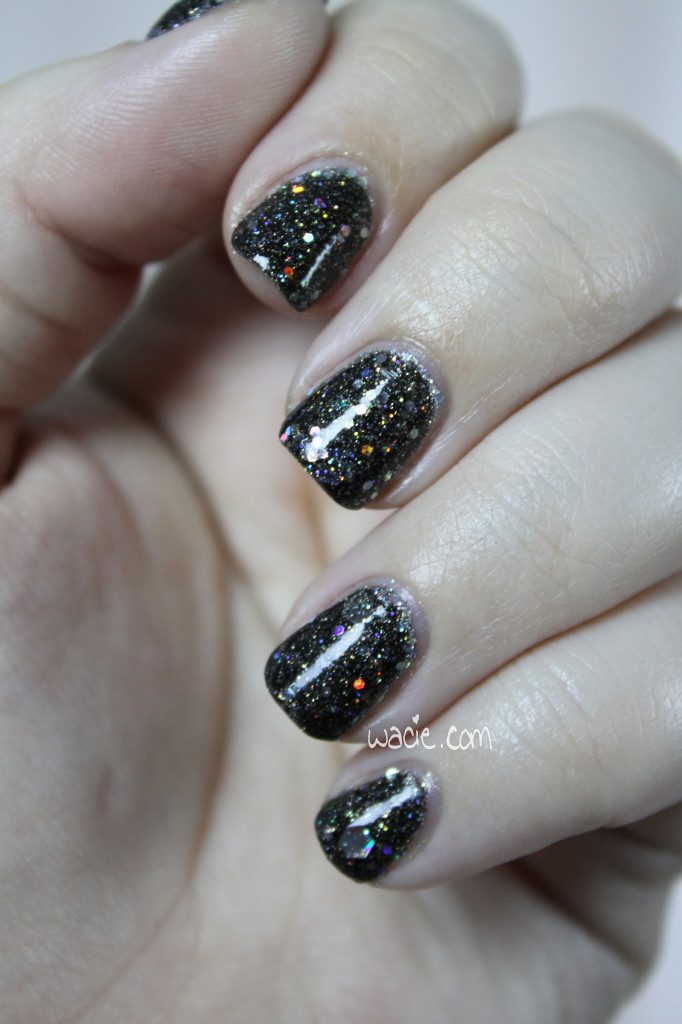 I like this look overall, but it could probably benefit from being reformulated. I love the way it evokes space and suspension of galaxies in the universe, but I cannot forget how long it took to clean up.