This Wacie Wednesday is a little late because I had to worry about taking a final exam and worrying about making it to the bar in time for happy hour. I love my blog and I love my readers, but I love beer, too. This week, I'm wearing Dusk from Wacie Nail Company. This is three coats with two coats of top coat.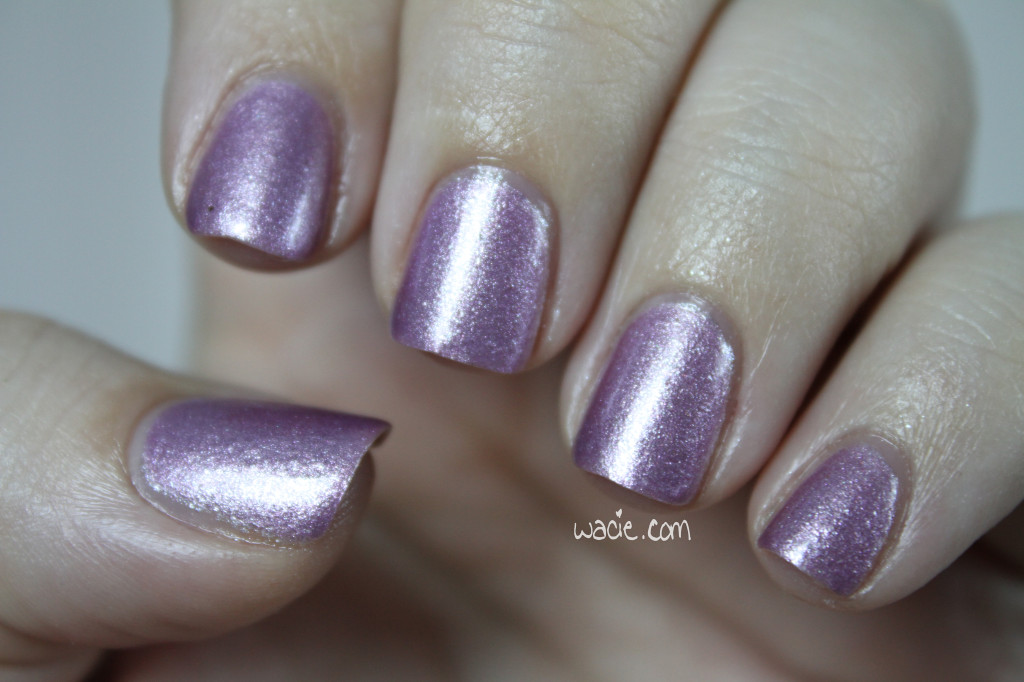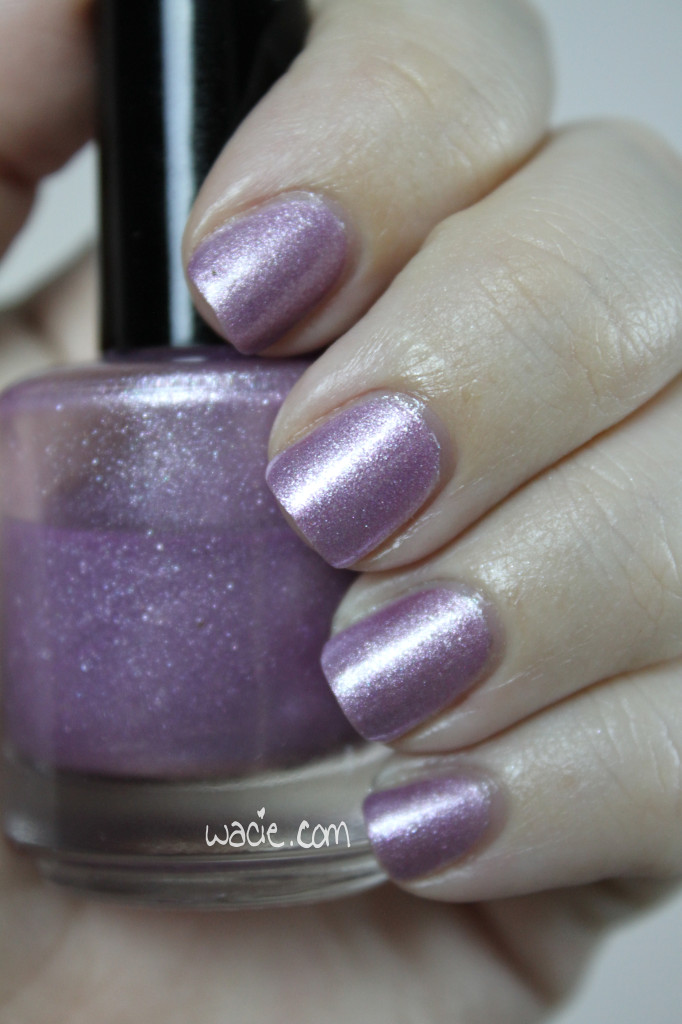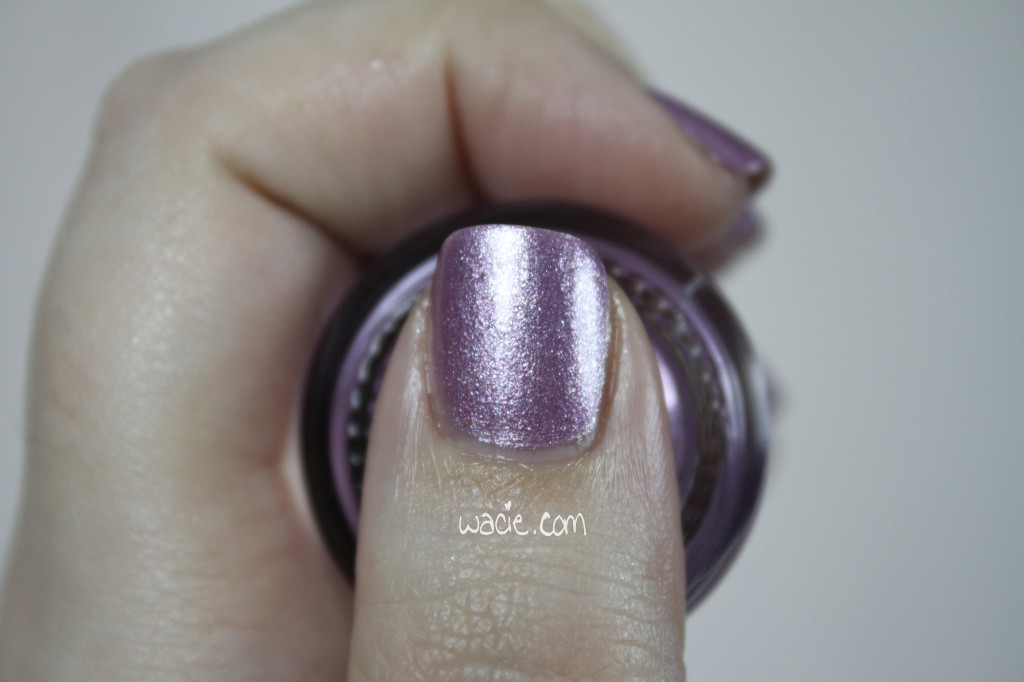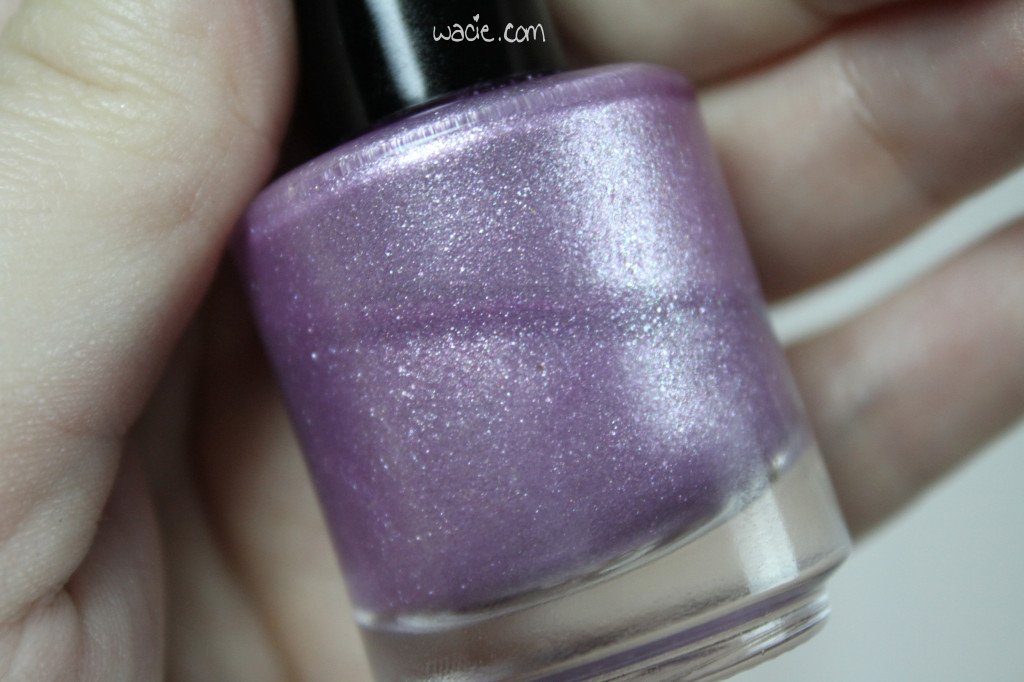 Dusk is a creamy twilight purple. Basically, I was fooling around in my polish workshop, and I challenged myself to make a purple, and this is what I came up with. The polish has a ton of sparkle, but when I applied it, it dried matte and flat on its own, giving an almost metallic appearance. The topcoat really brings out the shimmer, making it exactly as it does in the bottle. It went on pretty easily, but the formula was still thick, even after pouring lots of thinner in it. One big disadvantage to this polish was how difficult it was to clean up. I used some mica powder in it; I'm totally winging the polish mixing this here, so I don't know if this was a no-no or not. Anyway, the problem I had was the same problem I had with Gold Rush: cleanup took twice as long because the pigment I used was immune to acetone. It's possible, but totally ridiculous.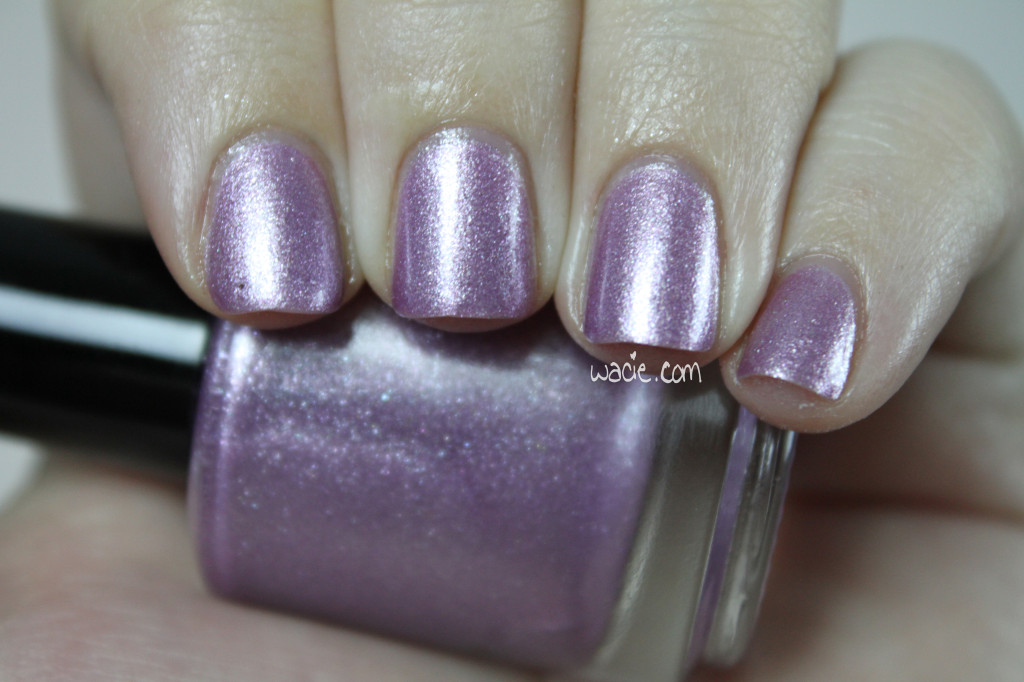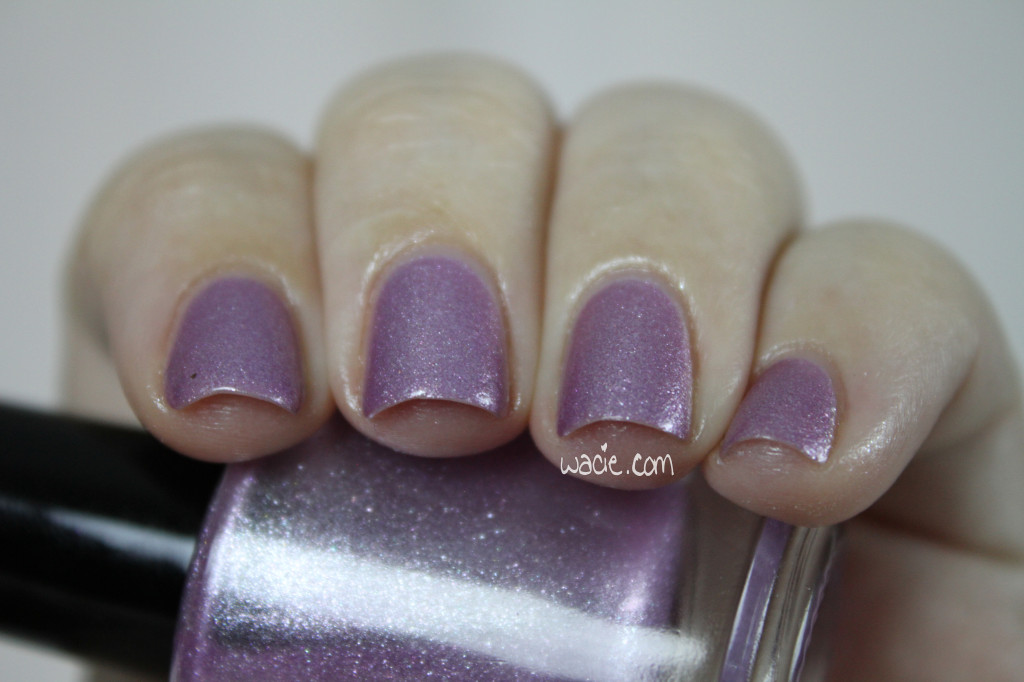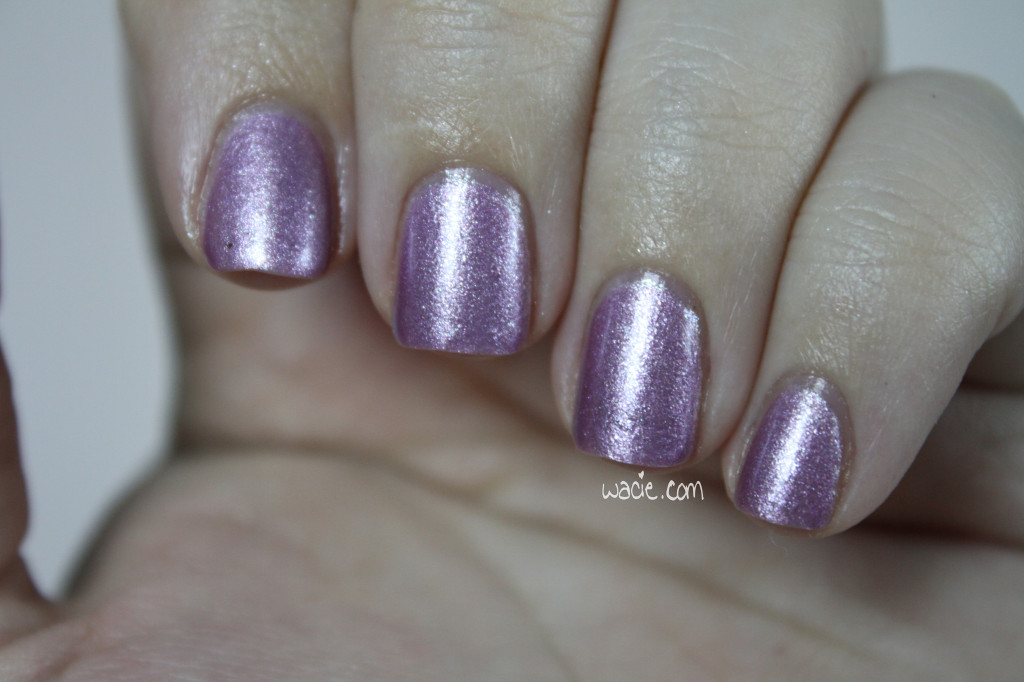 Dusk may be my favorite part of the day. I love watching the sky turn dark with night; it reminds me of the long walks home from the bus stop when I was a student, or more recently, when I was walking to the convenience store, counting change on my way there to make sure I had enough quarters for cat food. It's a beautiful time of transition: the crickets start to chirp, the songbird quiet down for the night, and the smells of dinner waft from houses to the sidewalk.  I wasn't seeking to capture that when I made this, but I love that it happened.
Okay, so no Wacie Nail Co. launch this week. I think I'm aiming for June now. I'm going on vacation in mid-May and I would feel like a jerk launching a store and then going on vacation for two weeks. So hopefully, June will be the launch, and then I have the whole summer to dedicate to pouring polish. Yay.