Today's Manicure Monday is softer and simpler than I usually like to be. I feel strange when I do these simple manicures and actually like them; it's like I'm growing up or something. I've heard my mother dismiss colors with the phrase "Maybe if I was younger", and I'd think "Who cares?" When I do subdued manis like these, I feel like I'm becoming my mother. Here, I'm wearing three coats of China Glaze's Recycle, with Essie's Pure Pearlfection on the accents.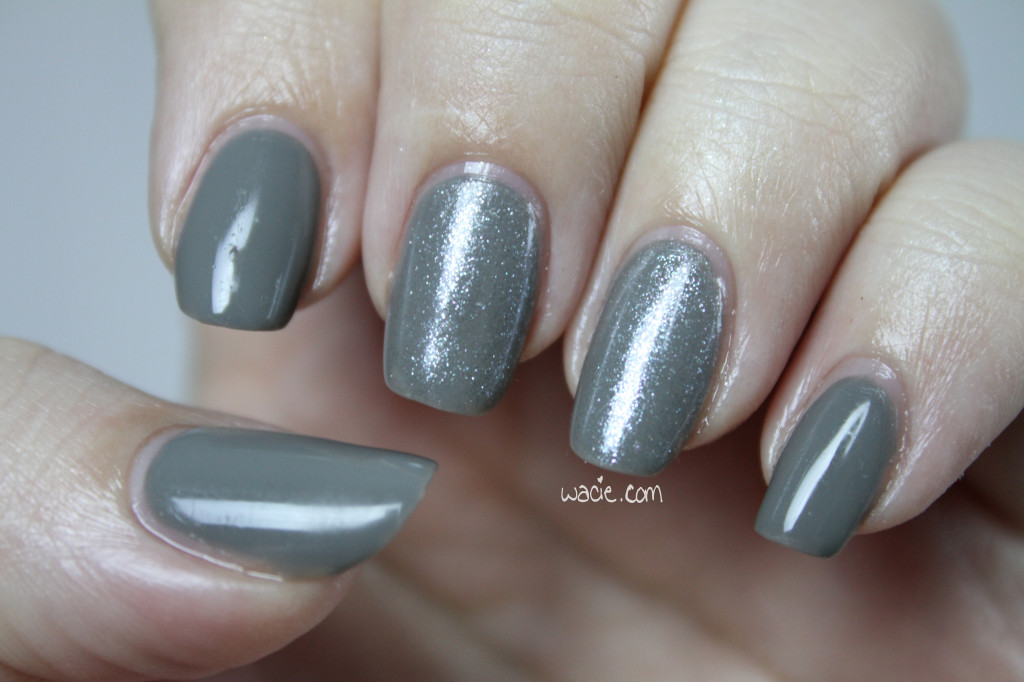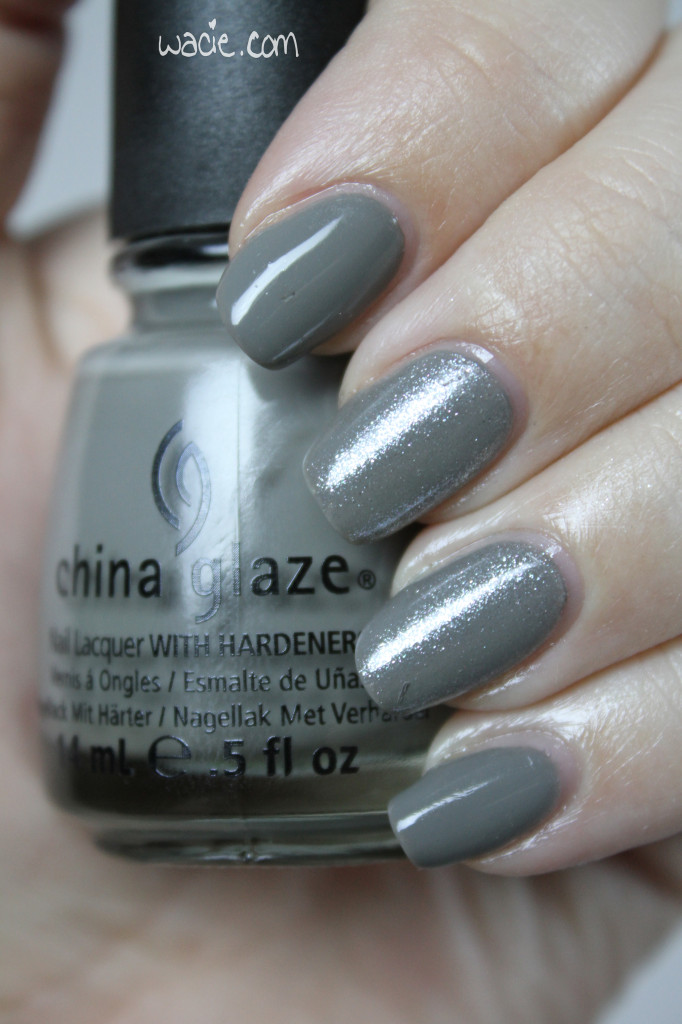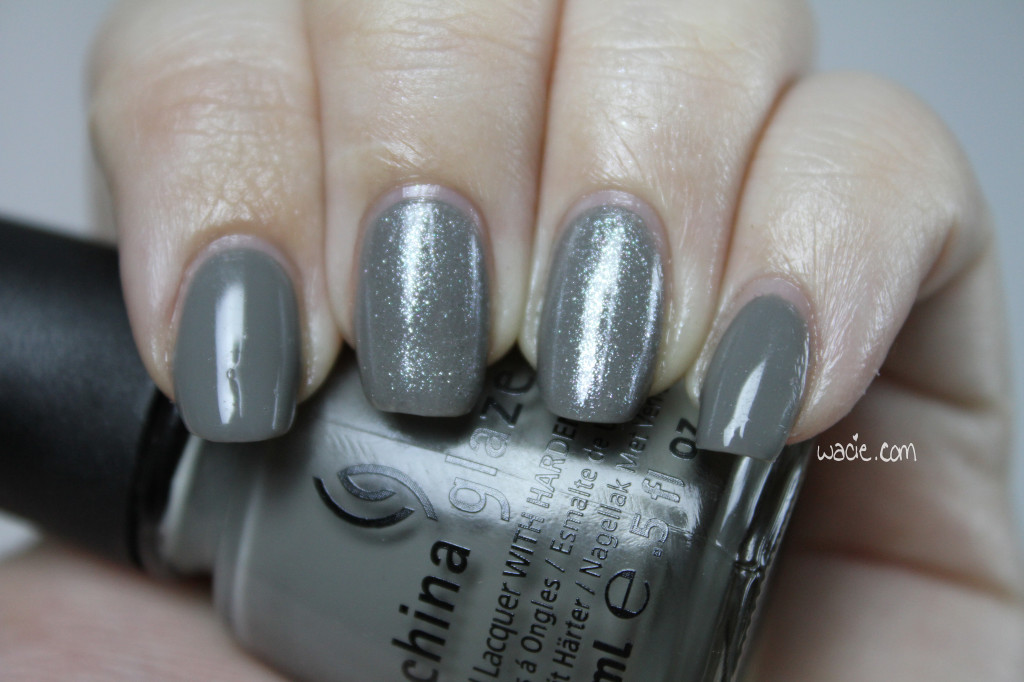 Recycle is a color I've liked for a while. I've been using it a long time; this is actually my second bottle of it. It's a nice neutral, and it's so versatile; nearly every glitter or effect topper works well with it, and it looks good alongside any color in a gradient or dotticure. I bought it for the first time a couple of years ago because I needed a soft gray for a look and could never find the right one. It goes on well, it wears well, and I'll probably buy it until I die.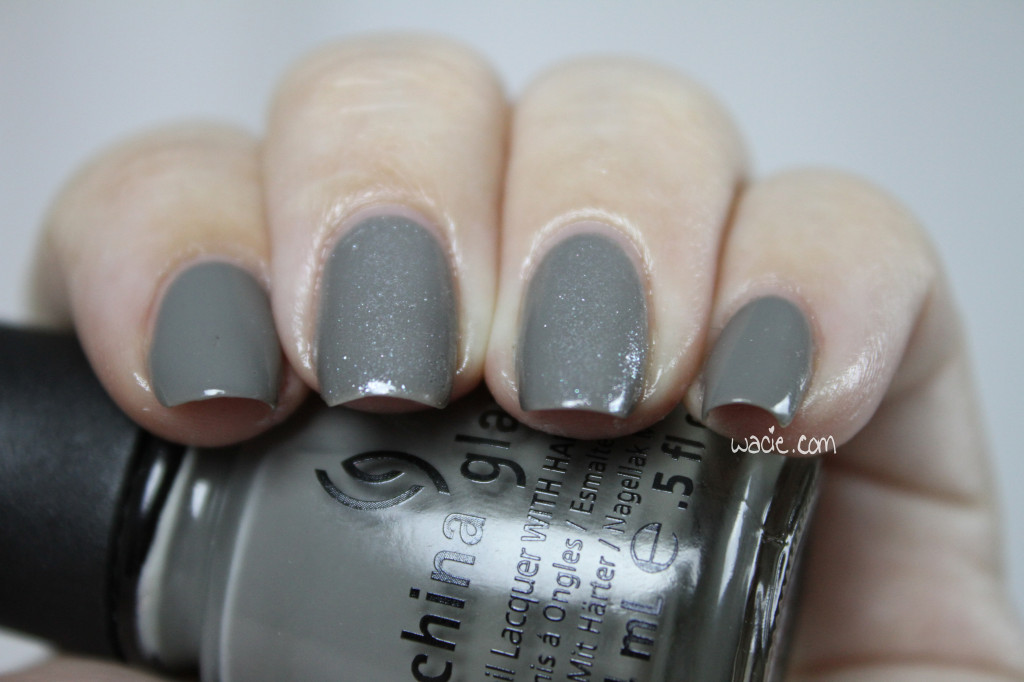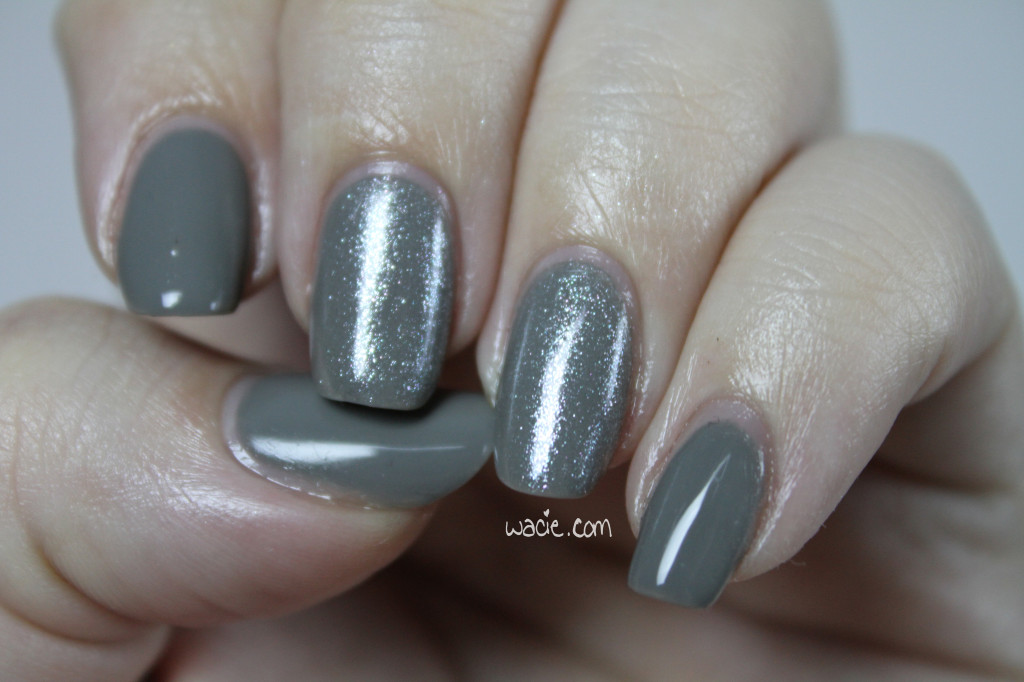 Pure Pearlfection was one of the first Essie polishes I ever bought, and this is the first time I've ever used it. I feel like this is the weakest entry in the LuxEffects line; it's pretty, but it's no Shine of the Times. However, I feel like maybe these polishes were made for each other; on their own, they're subtle. Together, they are magical.