It's the first-ever Wacie Wednesday! This is the part of the week where, if I have a new product to share, you'll get to see it. Yeah, I told you I was serious about making my own polish. This first entry is a little rough, since I'm still missing things like branding, labelling, and a way for you to actually buy it. I'll get on that soon, I promise. In the meantime, have a look at the very first Wacie Nail Company polish, Bridal Bouquet. It's awesome, but don't take my word for it.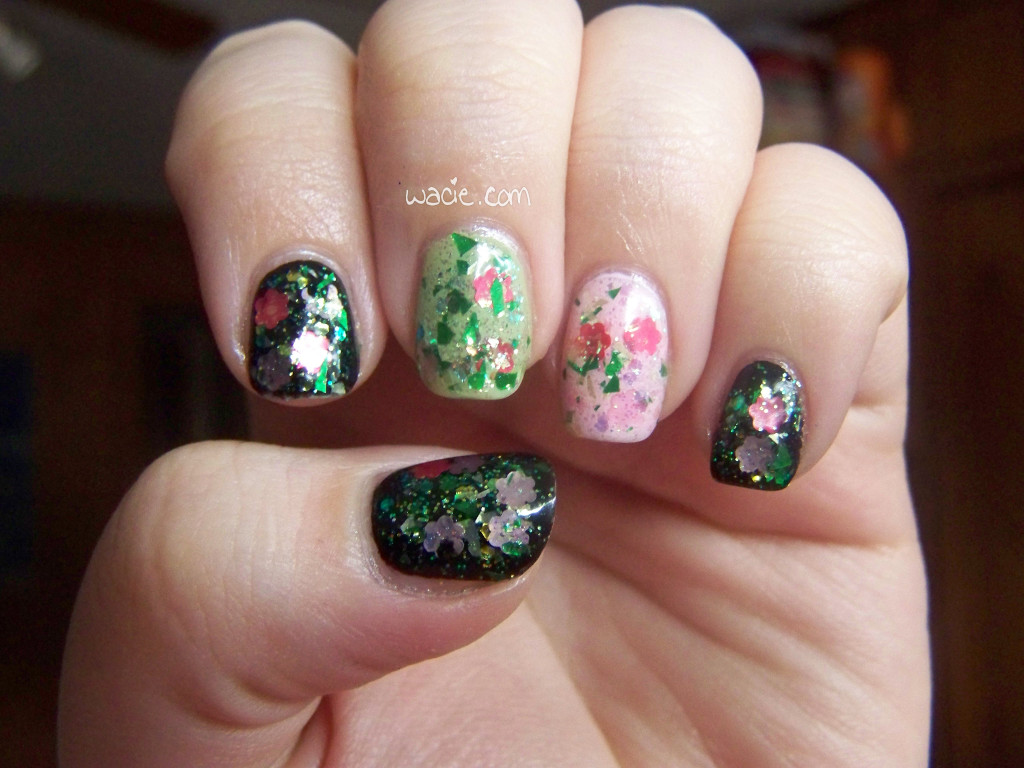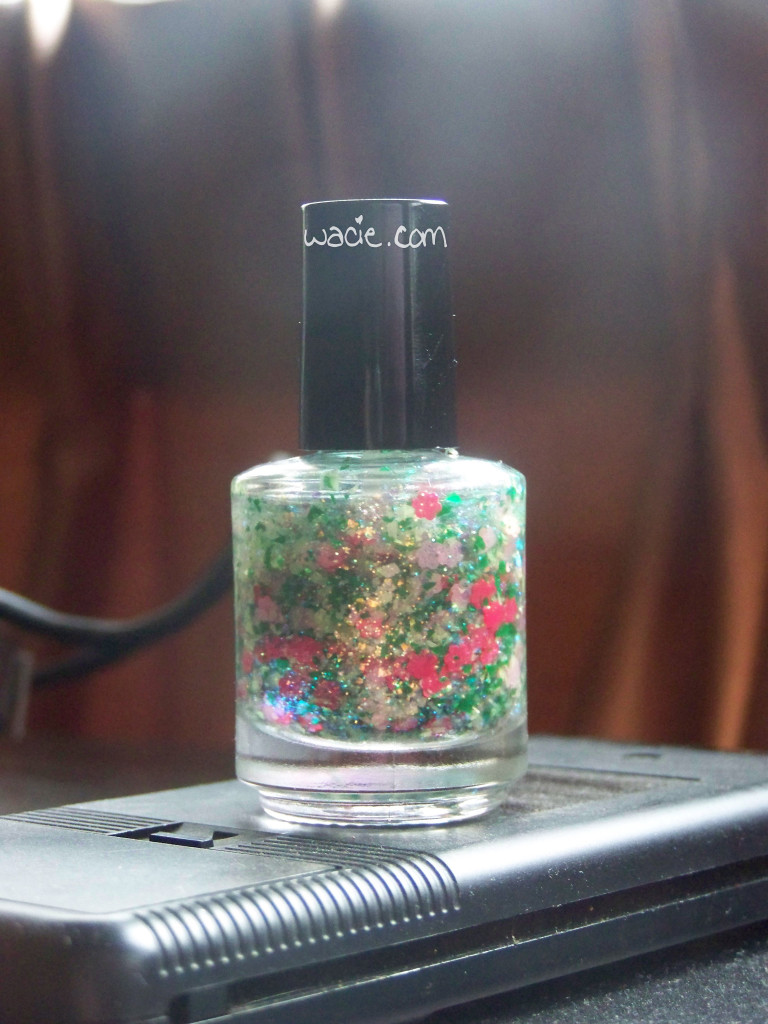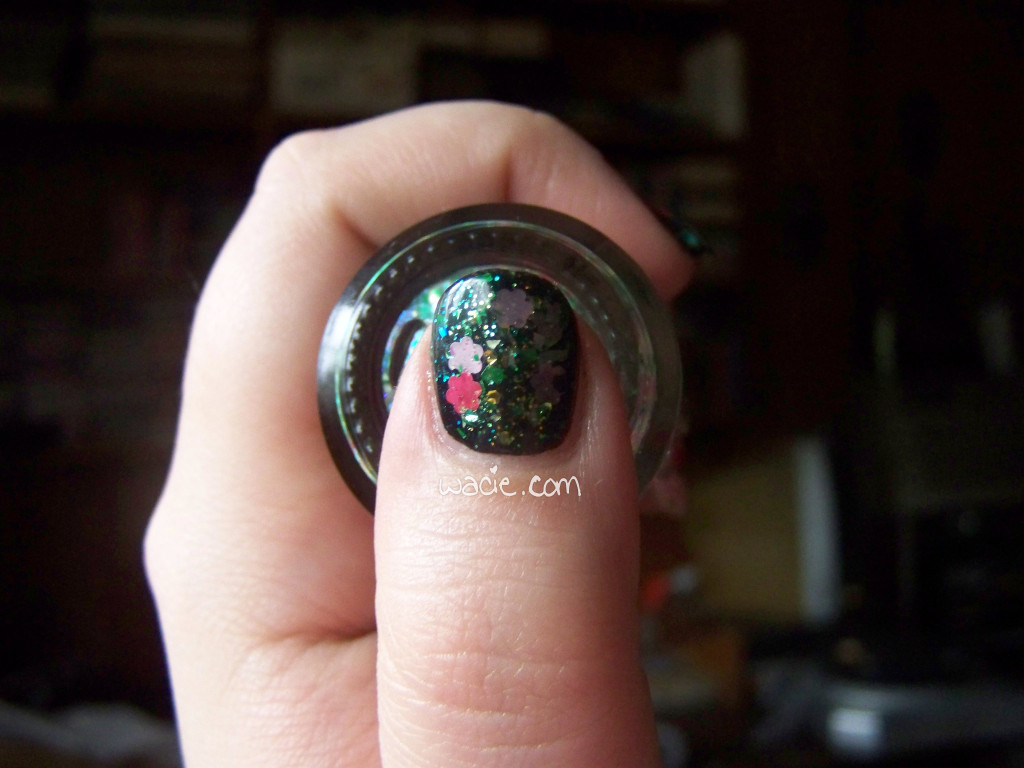 Bridal Bouquet is a glitter toppper in a clear base; it contains pink flowers, green shreds, and iridescent hexes. I'm wearing one coat over The New Black's Black, Essie's Fiji and Navigate Her. It dries quickly and is easily smoothed down by top coat. I don't really know what to say about it, other than it's awesome and I love it. I can't stop staring at it. The green-to-gold iridescent glitters really stand out on the black polish, and the flowers look great over the green. The light pink flowers blend in a little, but I think that's okay. I think it still evokes the image of its namesake: soft petals, soft colors, fragrance and beauty. I think I started a nail company just to make this polish.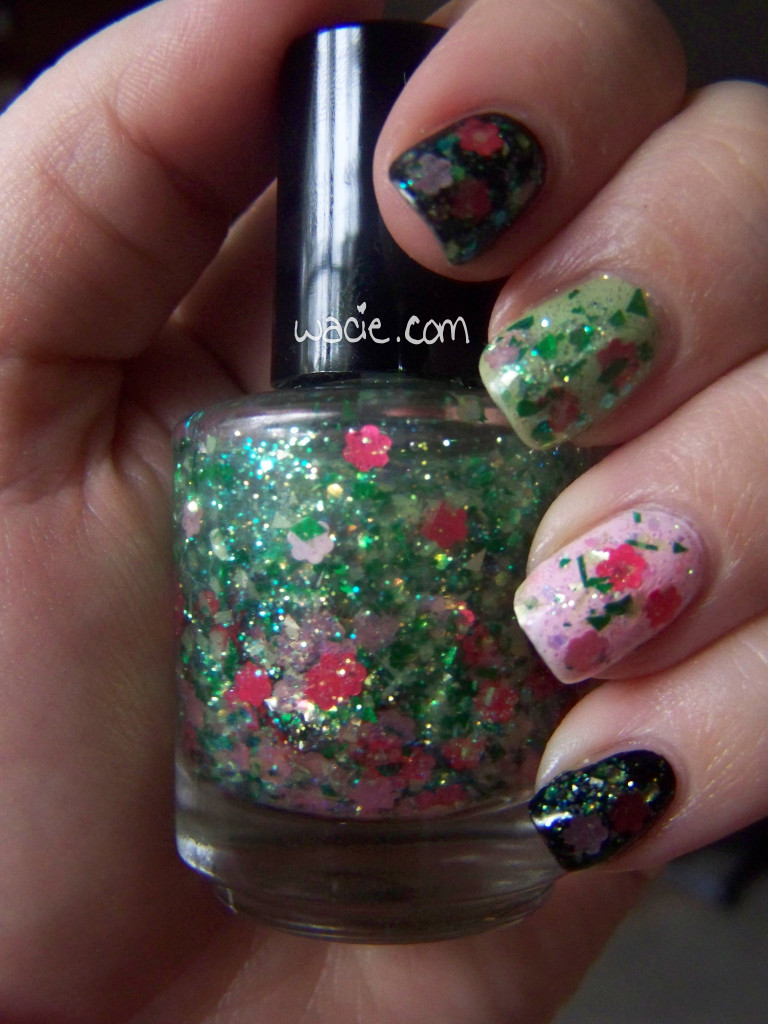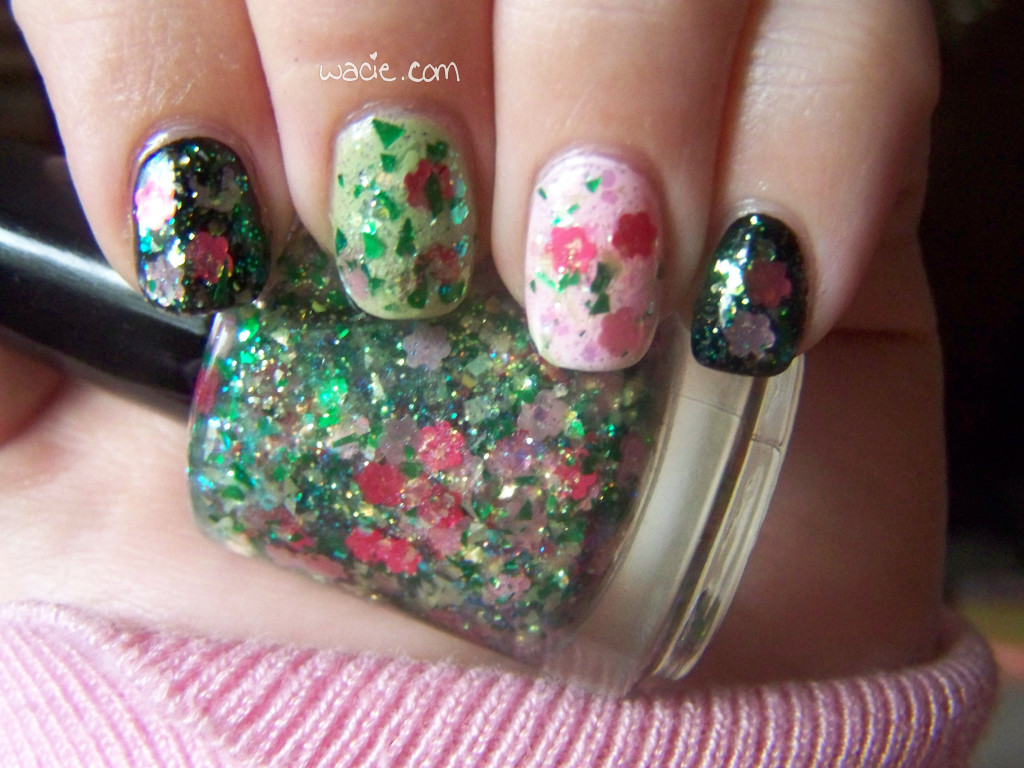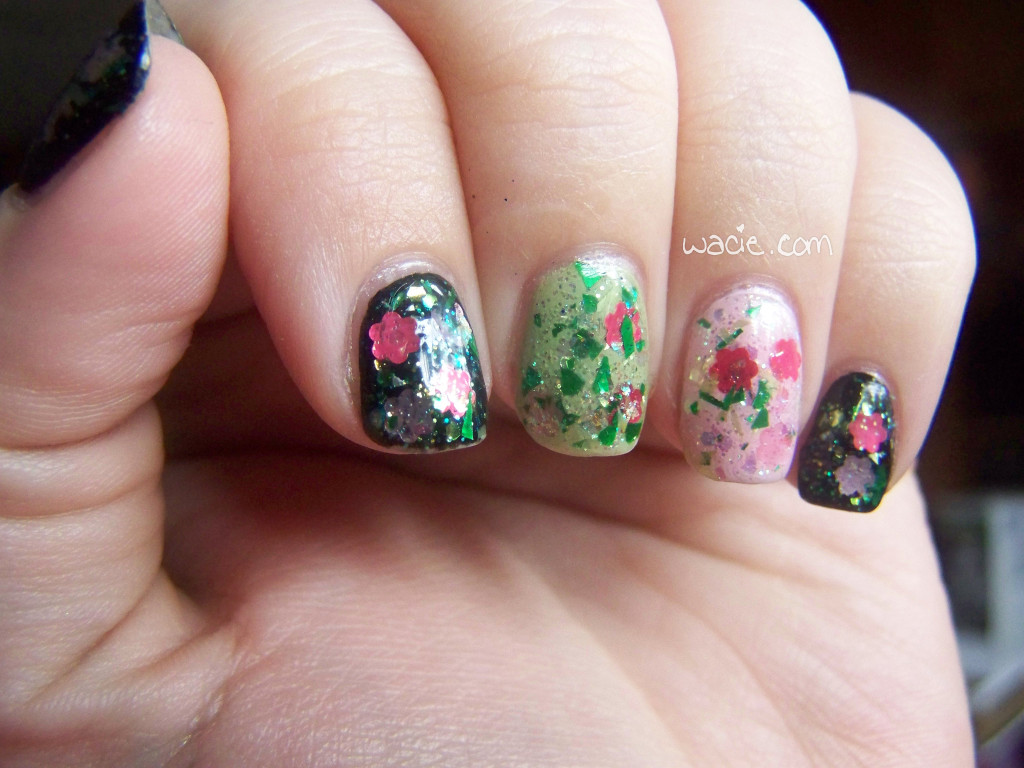 It's really exciting to be one step closer, you know? I had the time of my life making this, and I hope I'll be able to keep doing it for a long while. It would be amazing to have a career where I get to sit in a room with glitter and sparkles and just create things. I almost don't even care if I make my investment back, just the satisfaction of doing it was, to me, worth the money.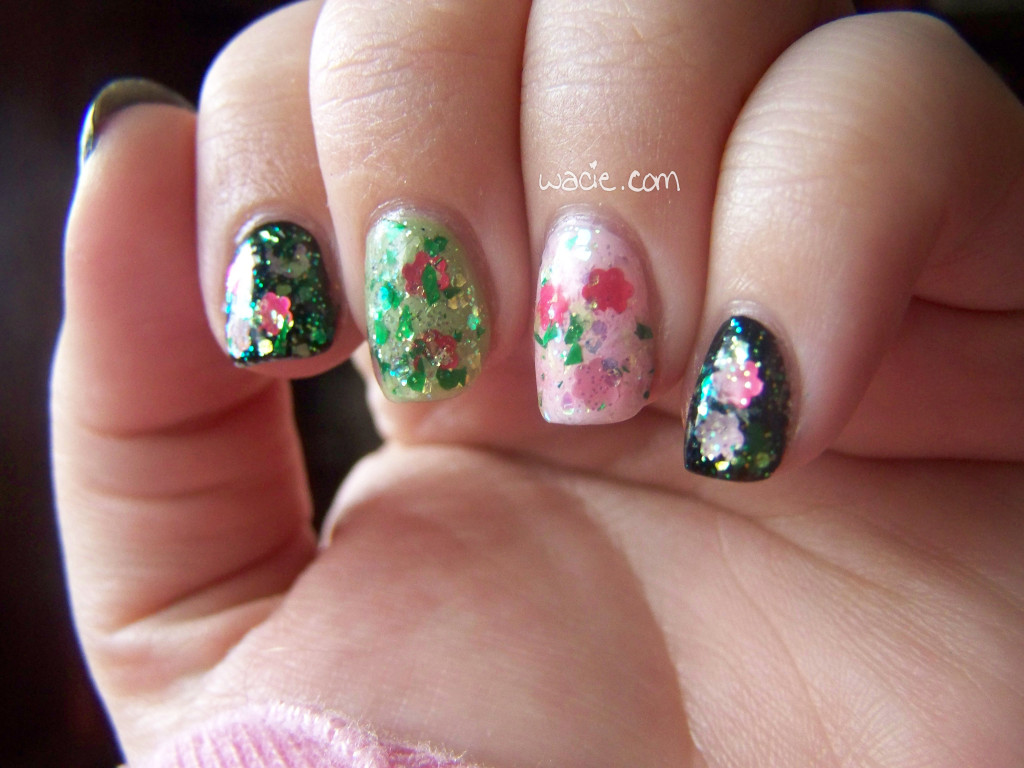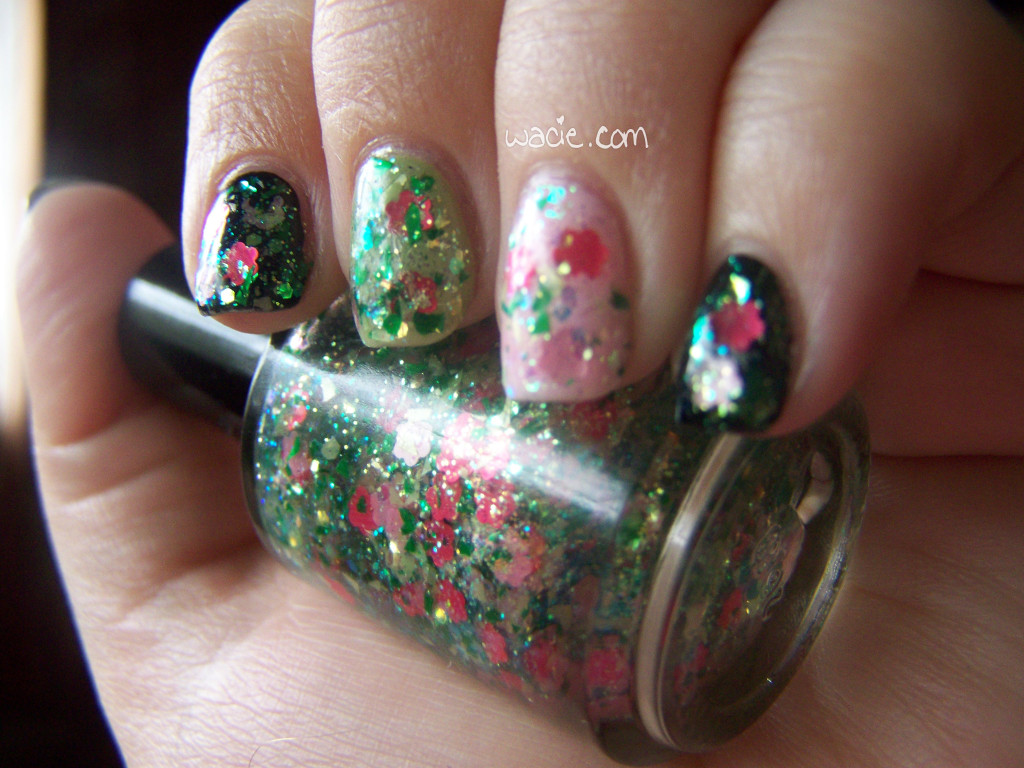 Yeah, this is the best thing I ever did. If you're interested in buying a bottle, or just interested in reviewing it, I'll get the store and press form ready soon. I am absolutely dying to share this with everyone.