This week we have another subtle, dainty, blink-and-you'll-miss-it manicure. These soft shades didn't pair together as well as I thought they would, but I still like the result.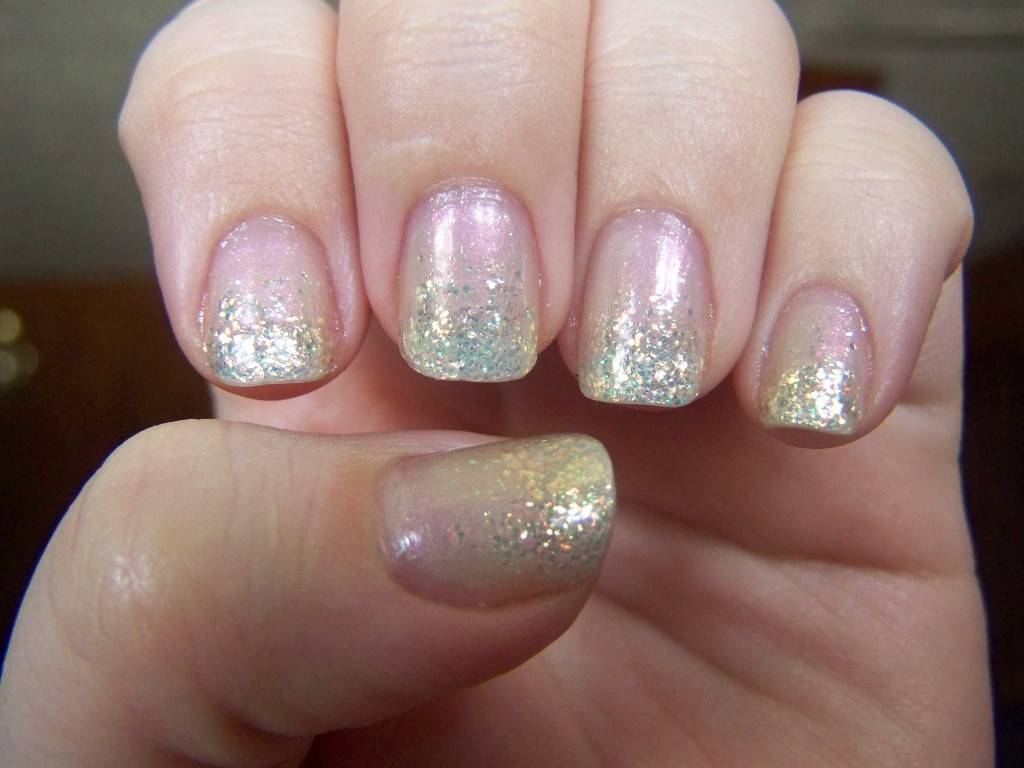 Revlon launched a little duochrome nail line called Sweet Nothings sometime around 2006 or 2007, I forget exactly when. I snapped them up when Walgreens had them on final clearance for $2 each. I've had these babies for a long time now, and I've gotten so much mileage out of them because they're so versatile. They're easy to wear; they look amazing worn over light colors, dark colors, or alone. There were only a few shades in this line, and sadly, I've already run out of one. Using the last of a discontinued product is always a hard thing for me to do.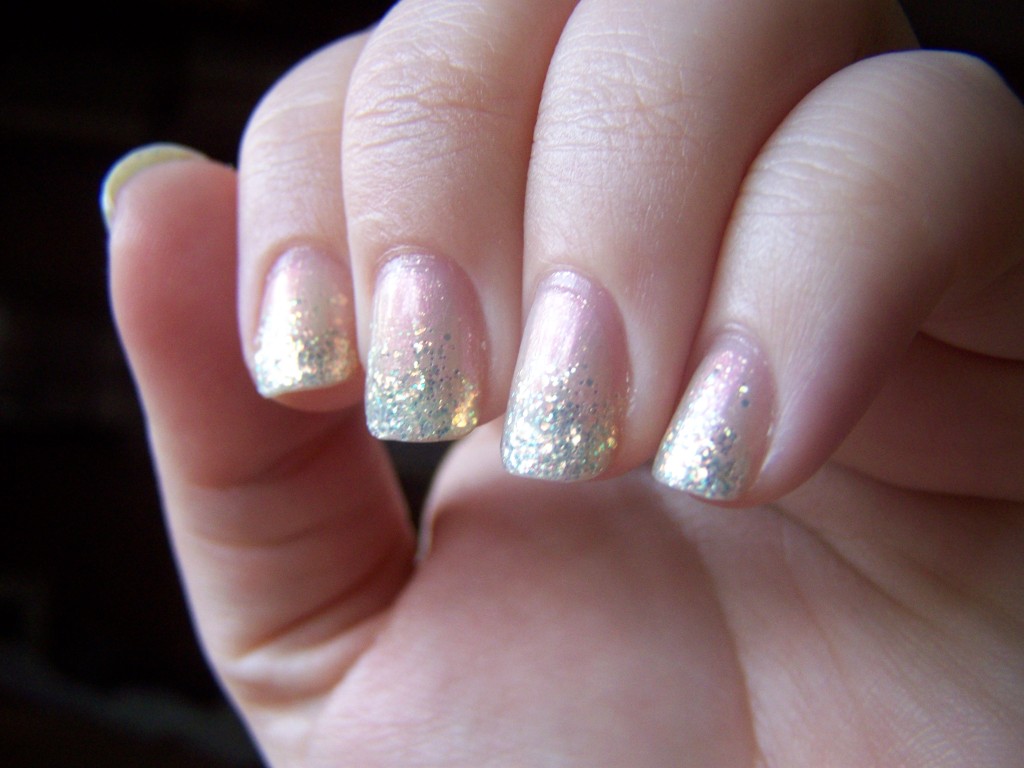 Right, so the polish. Here I'm wearing two coats of Rendez-Blue. It's a sweet, milky blue with lots of pink shimmer. The blue would probably be more visible on a dark color; here I'm only wearing it over base coat. The pink shift is hard to capture on camera, but I think I did well enough.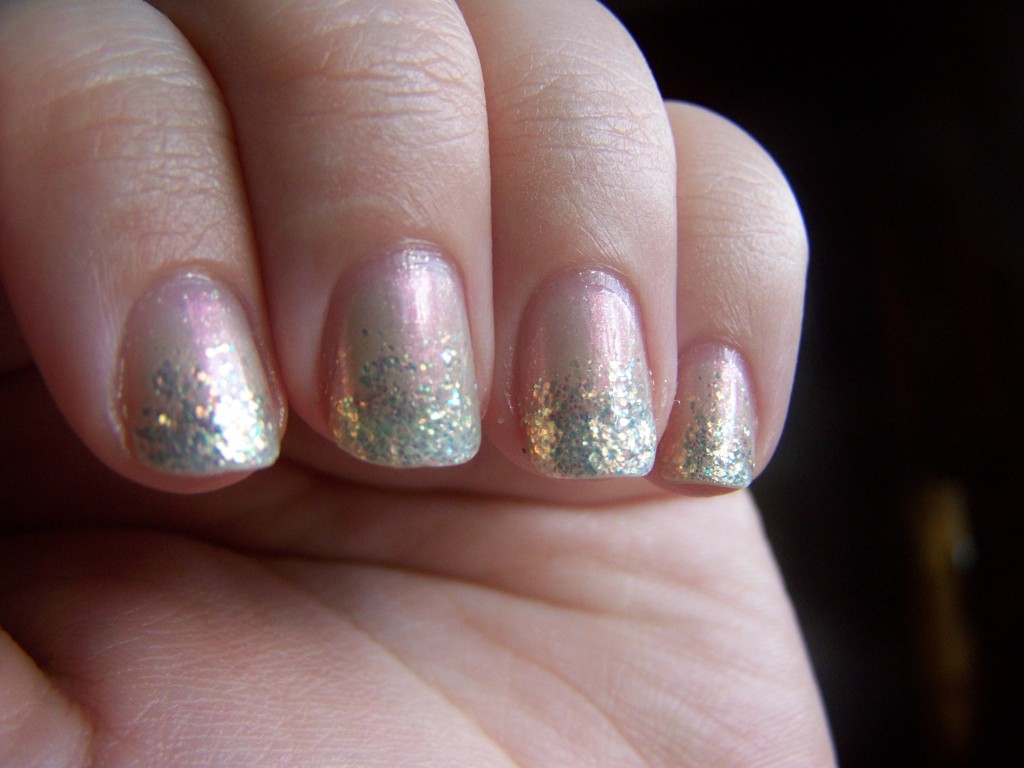 The glitter I used for the gradient is Julep's Camille. Camille is a clear base with iridescent glitter that shifts from orange to green. The colors in the glitter are the complete opposite of Rendez-Blue, but I kind of like the contrast. I was afraid the glitter would blend in and it would just look like a bunch of nothing on my nails. Given the subtle colors, it already kind of does, but the glitter helps it stand out.
So, quick announcement: it turns out that wacie.com is a nail blog after all. Yeah, that wasn't really my intention, but I felt really inspired and motivated over the weekend and decided to start my own indie polish brand, Wacie Nail Company. Yeah, I'm excited, too! Since wacie.com is already mostly about nails, I decided just to use wacie.com for my nail shop and blog, and move my writerly pursuits somewhere else. If you're interested in reading my bad fiction and fail stories, please hop on over to my new blog. Thanks for reading!