Happy Monday, reader! I have to preface this post by stating that I'm aware this isn't my best work. I'm new to using nail vinyls and I'm still learning how to use them. I thought I'd given my polish enough to time to dry, but the vinyl still pulled a lot of it up, and I tried to paint it back on, and that's why it's a little messy. If any of you are seasoned nail vinylists, give me your tips! Anyway, for this look, I used a base of China Glaze's Rare and Radiant, and the gradient is Blue-Eyed Girl Lacquer's Too Many Misters and We're Vincible. The vinyl is the Zig Zag Zip design from Ribbits Stickits.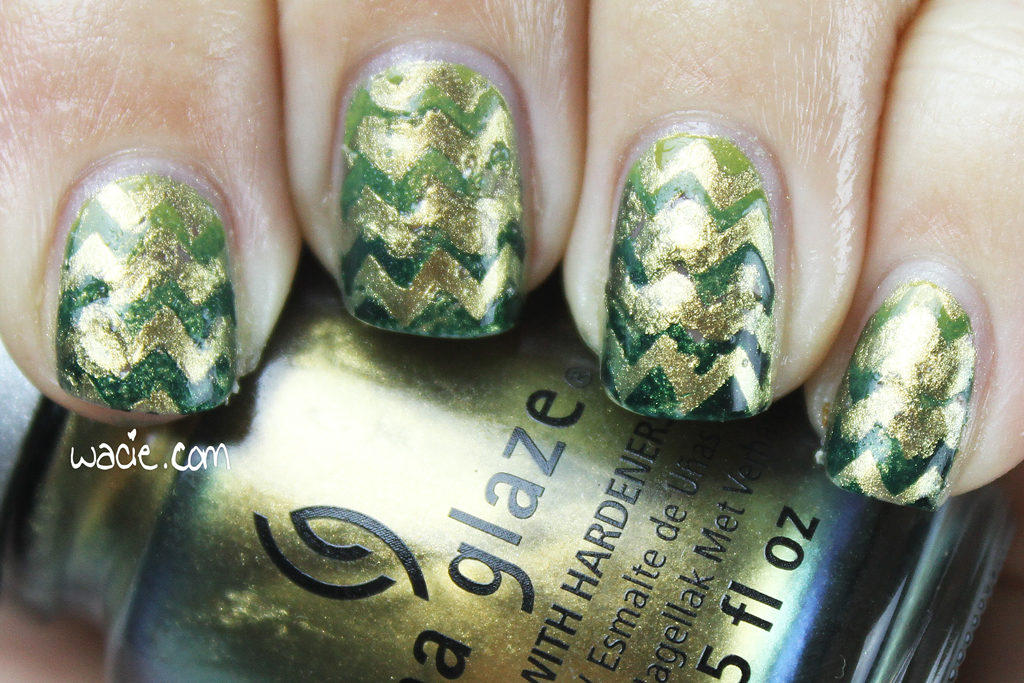 I started with the base of Rare and Radiant. I love this polish because it has such a dramatic shift, but I always have a hard time using them as a base for nail art because of it. It's always easier to throw some glitter on top, which was what I almost did, but I decided to challenge myself. I almost feel a little bad for covering it up.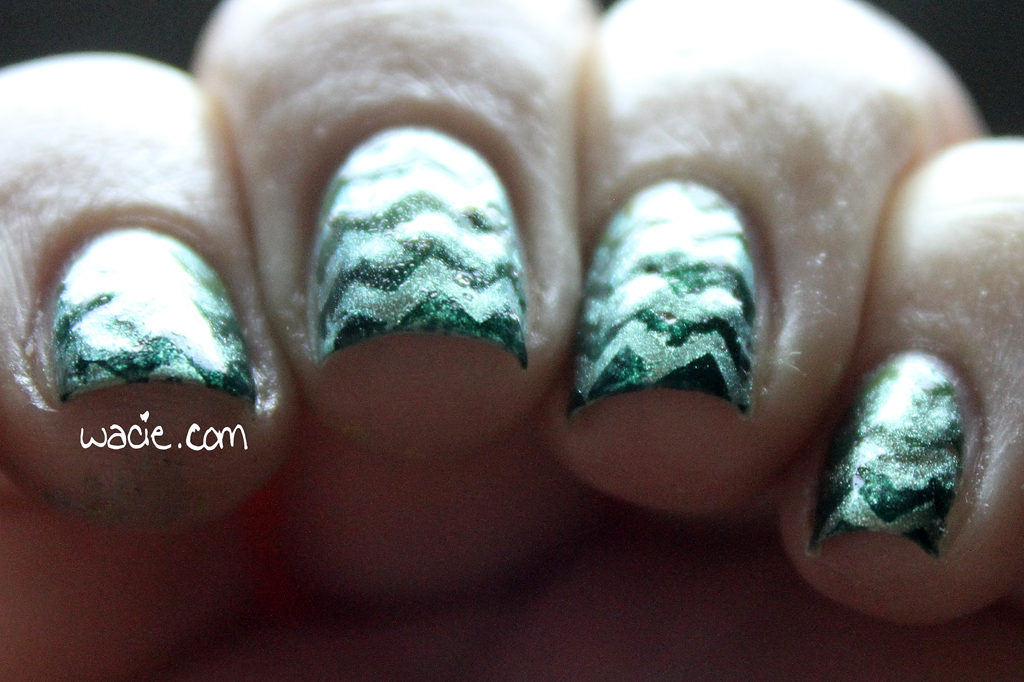 Working my way through my Indie Shop haul has been fantastic. I'm trying so many new things! I'm trying not to use my vinyls up right away, but I'm really excited about having them. I'm just going to need to get better at using them. I was sure an hour between applying the base and sticking the vinyl on would be enough; that's how long I wait when I use Scotch tape and I rarely have my polish come up with that. I'll do better next time for sure. My gradient turned out well, at least. BEGL cremes are becoming my new favorites!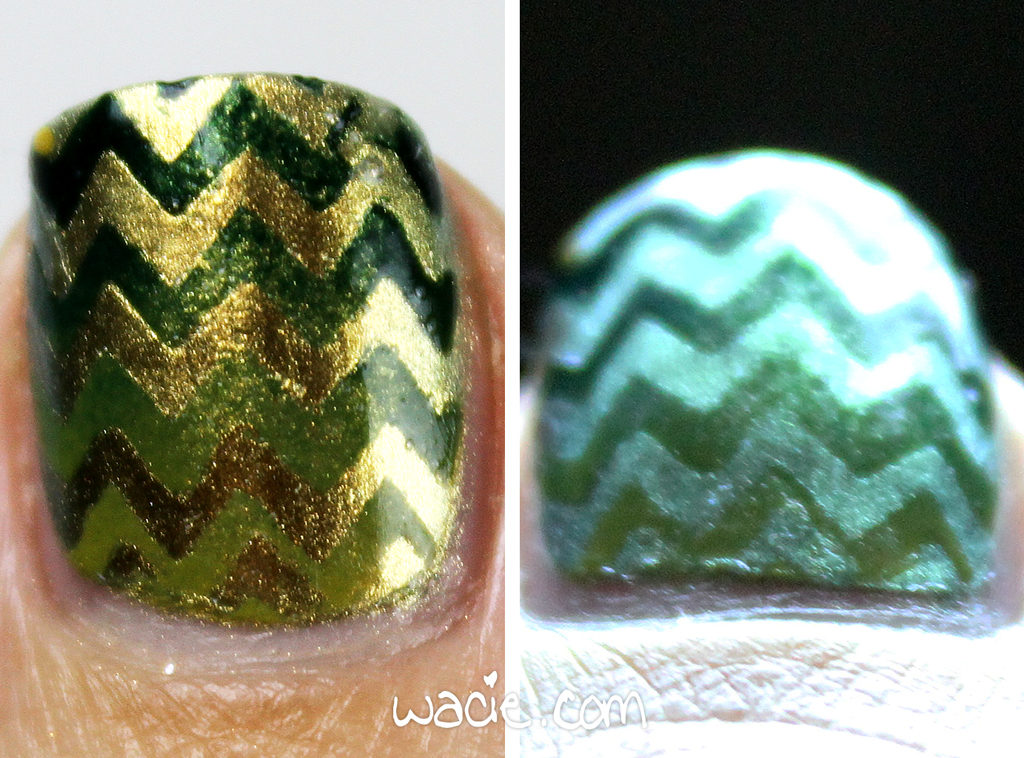 China Glaze is sold in stores; this bottle is from Sally Beauty Supply. BEGL polishes are sold in their online shop, which is currently on hiatus. Ribbits Stickits vinyls are available on their website.
I bought these products myself.